It just wouldn't be Halloween without a few pumpkin photos now would it!? The big day is almost upon us and I thought it was high time we chat about taking the perfect pumpkin photo! Keep reading for some tips on photographing your lit pumpkins and a few more creative pumpkin ideas.
5 Quick tips for taking spooky Halloween Pumpkin Photos:
1. Turn out the lights and turn off your flash. That spooky glow from your lit pumpkin just won't look the same in the daylight or when washed out by your camera's flash.
2. Use your camera's self timer or a remote. In the dark and without a flash you're going to need a little bit of help getting a photo that isn't blurry. Set your camera on a stable surface or use a tripod to eliminate camera shake that even the slightest movement can cause in low light situations.
3. Pay attention to where you're taking your pumpkin's portrait. Eliminate distracting elements. Try photographing your pumpkin on a glossy surface. This will reflect the pumpkin's glow, adding an air of spookiness.
4. Using an artificial light source inside the pumpkin makes for more even lighting. Candlelight can be a little too harsh. Add a flashlight, use battery operated candles and use more than one light source to make that pumpkin glow even brighter.
5. Have fun with those pumpkin photos. My kids loved taking photos with their lit pumpkins this year! It involved playing a little game we like to call "freeze". They had to "freeze" and remain perfectly still throughout the photo in order for it not to turn out blurry. There could be no blinking, no itching noses, no giggling….they enjoyed the challenge and I loved the resulting photos!
Taking photos of pumpkin's that aren't lit can be super fun too!
Playing with pumpkins isn't just for kids!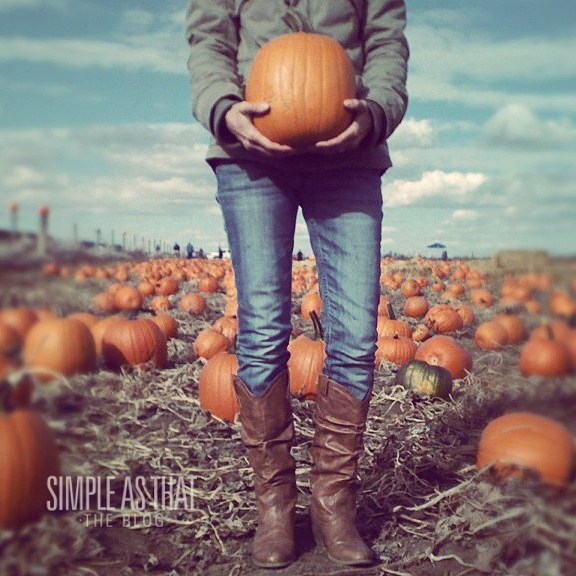 A unique angle makes for some super cool pumpkin-ography!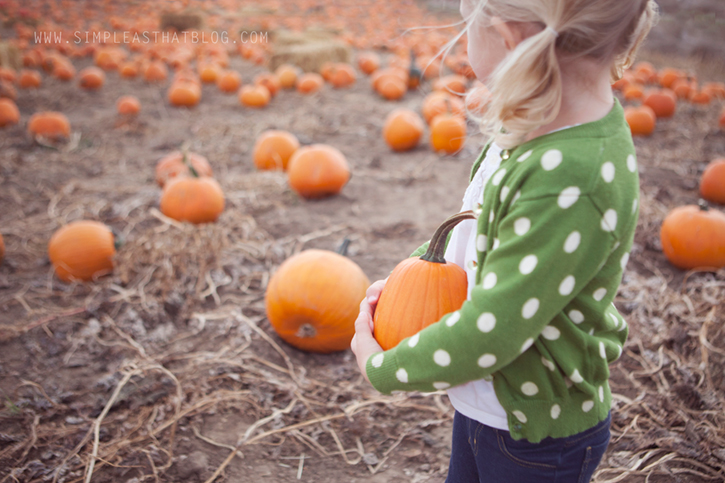 Before and after shots are the best!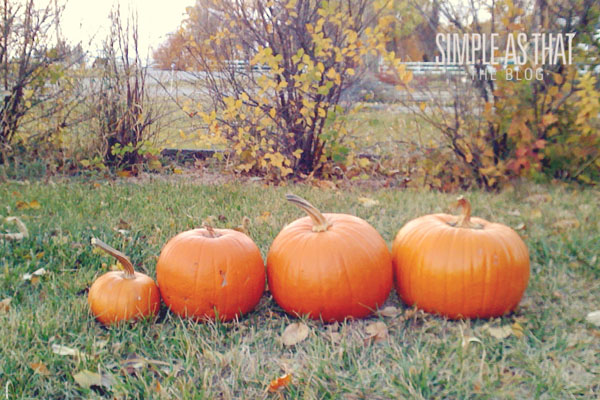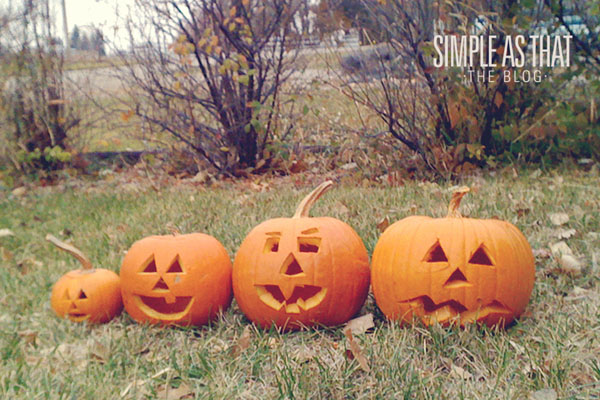 Have fun taking those pumpkin photos everyone! I'd love to see what fun pumpkin shots you capture this Halloween! 
For more Photo tips join me in my upcoming Photography Workshop, Capture Life 2014! In this 12-week online workshop you'll learn to add a touch of magic to your everyday moments, and really bring your photographs to life. I can help you tell better stories with the pictures you takeandimprove your technical photography skills along the way. For more information about registration and to watch a short promo video click here: Capture Life 2014 Photography Workshop.