I'm a little slow getting these out, but I'm happy to continue sharing these free printables that correspond with the monthly LDS visiting teaching message. You can find the January Visiting Teaching Message here: The Attributes of Jesus Christ: Obedient Son and scroll down to download the printables using the link below.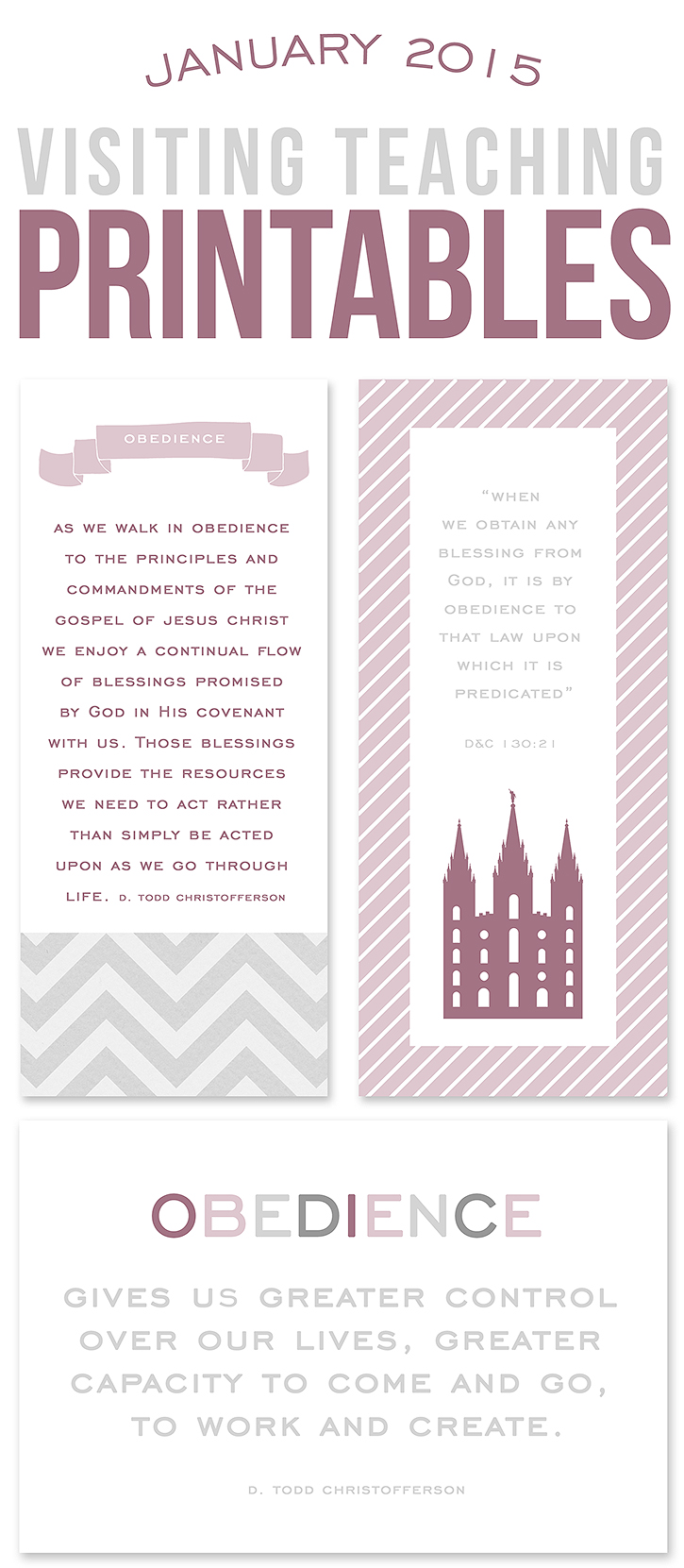 You can download all of the January 2015 Visiting Teaching Printables by clicking the link below. They're available in a printable PDF document – there are two bookmarks and one 4×6 photo size quote. Simply print at home on white cardstock.
Click here to download the January 2015 Visiting Teaching Printables
If you enjoy these quotes please tell your friends where they can find them by sharing via Pinterest, Facebook and Twitter! Thank you so much!