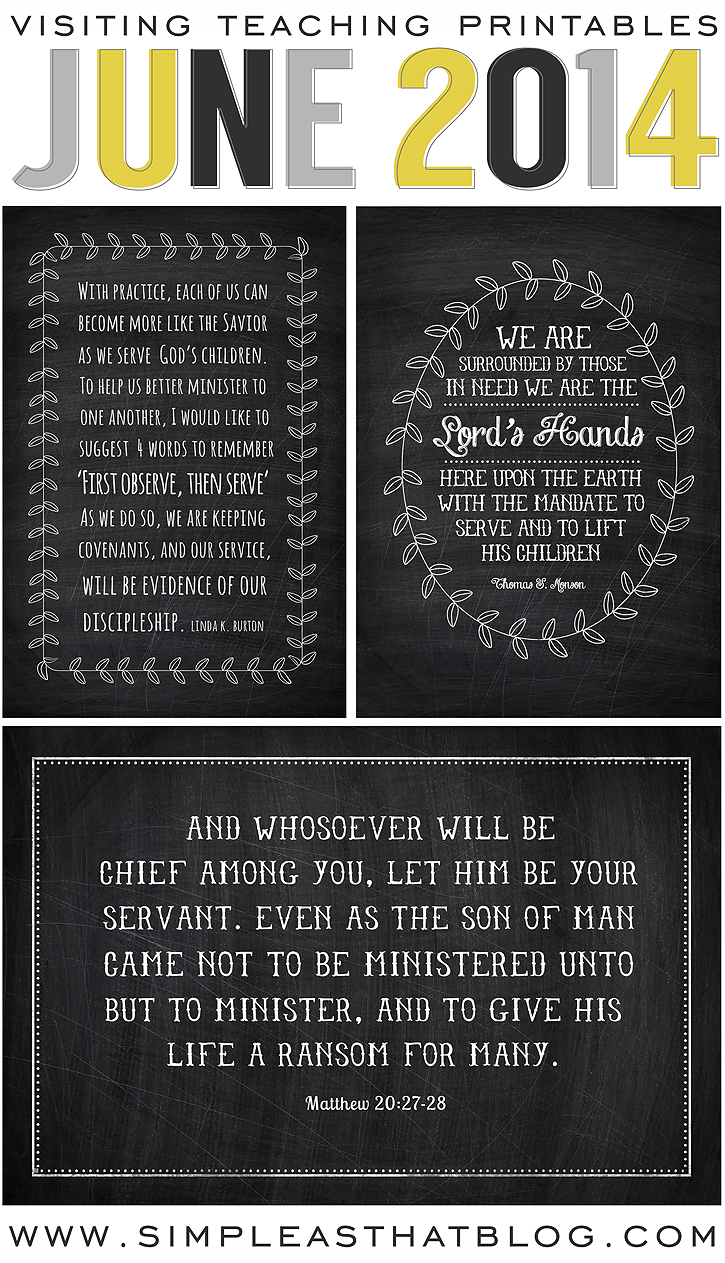 Hello to June and hello to a new set of monthly Visiting Teaching printables! You can read the June Visiting Teaching Message here: The Divine Mission of Jesus Christ: Minister. You can download 2 quotes and a scripture focused on the June 2014 Visiting Teaching message below.  If you enjoy these quotes please tell your friends where they can find them by sharing via Pinterest, Facebook and Twitter! Thank you so much!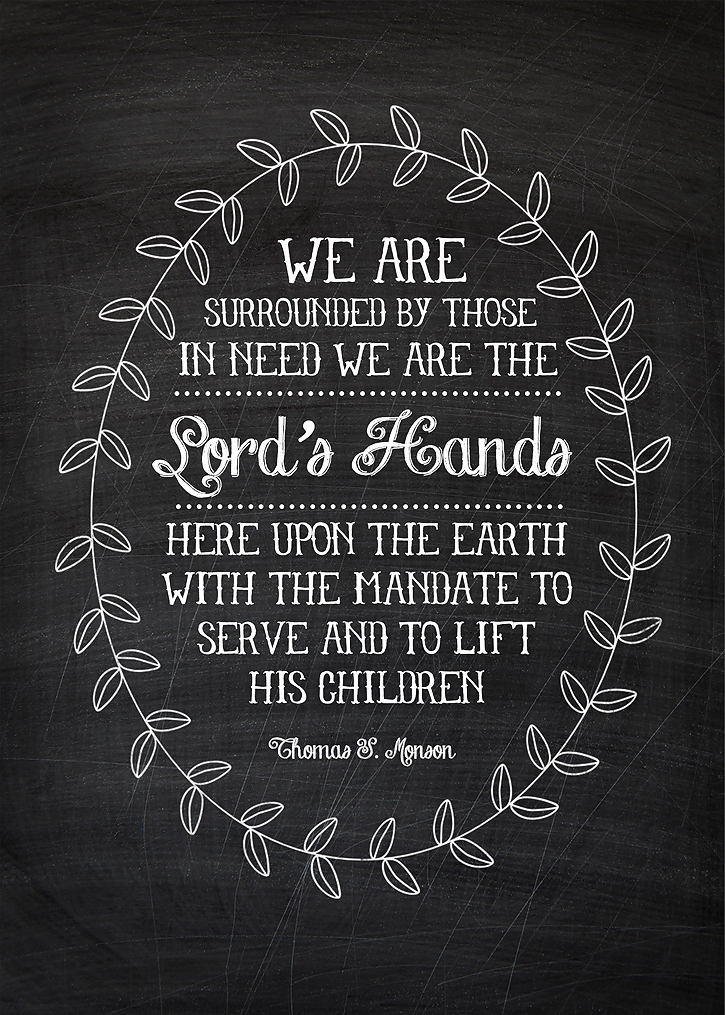 "We are surrounded by those in need. We are the Lord's hands here upon the earth, with the mandate to serve and to lift His children." – President Thomas S. Monson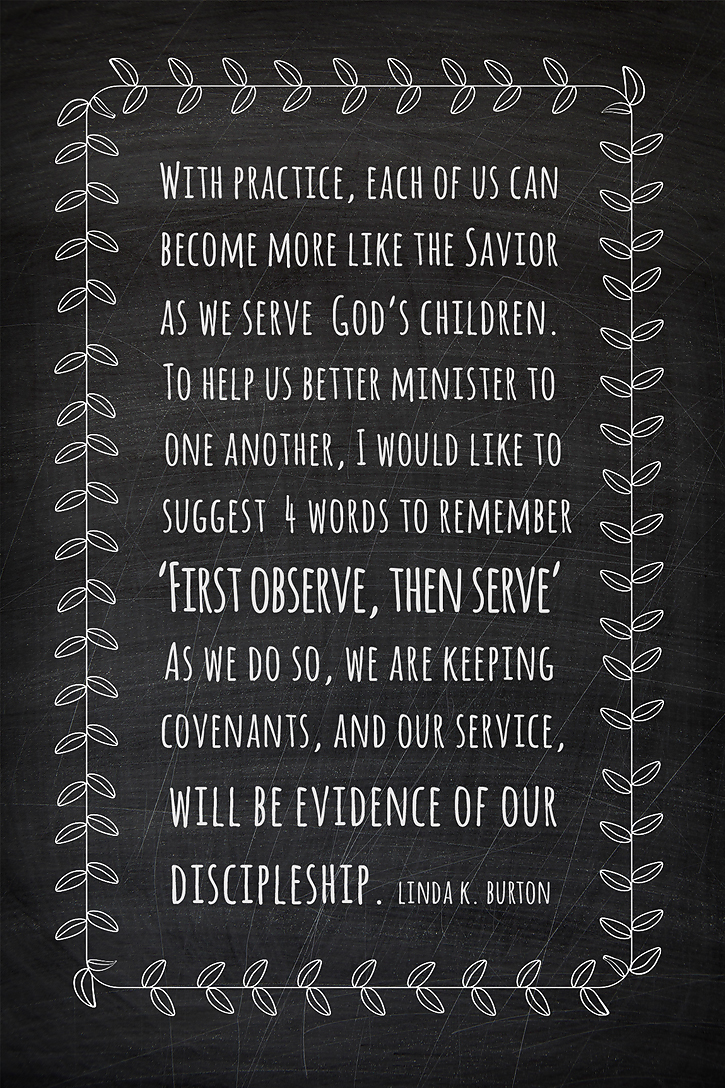 "With practice, each of us can become more like the Savior as we serve God's children. To help us better [minister to] one another, I would like to suggest four words to remember: 'First observe, then serve.' As we do so, we are keeping covenants, and our service, like President Monson's, will be evidence of our discipleship." – Linda K. Burton
"And whosoever will be chief among you, let him be your servant. Even as the Son of man came not to be ministered unto, but to minister, and to give his life a ransom for many." – Matthew 20:27-28
You can download all of the June 2014 Visiting Teaching Printables
 by clicking the download button below. They're available individually in 4×6 and 5×7 sizes that can be printed at your favourite photo lab
 or you can download in printable PDF format. 

Check out my February, March, April and the May Visiting Teaching Printables.