Put together a do it yourself Katniss Everdeen costume quickly and easily this Halloween using thrift store finds.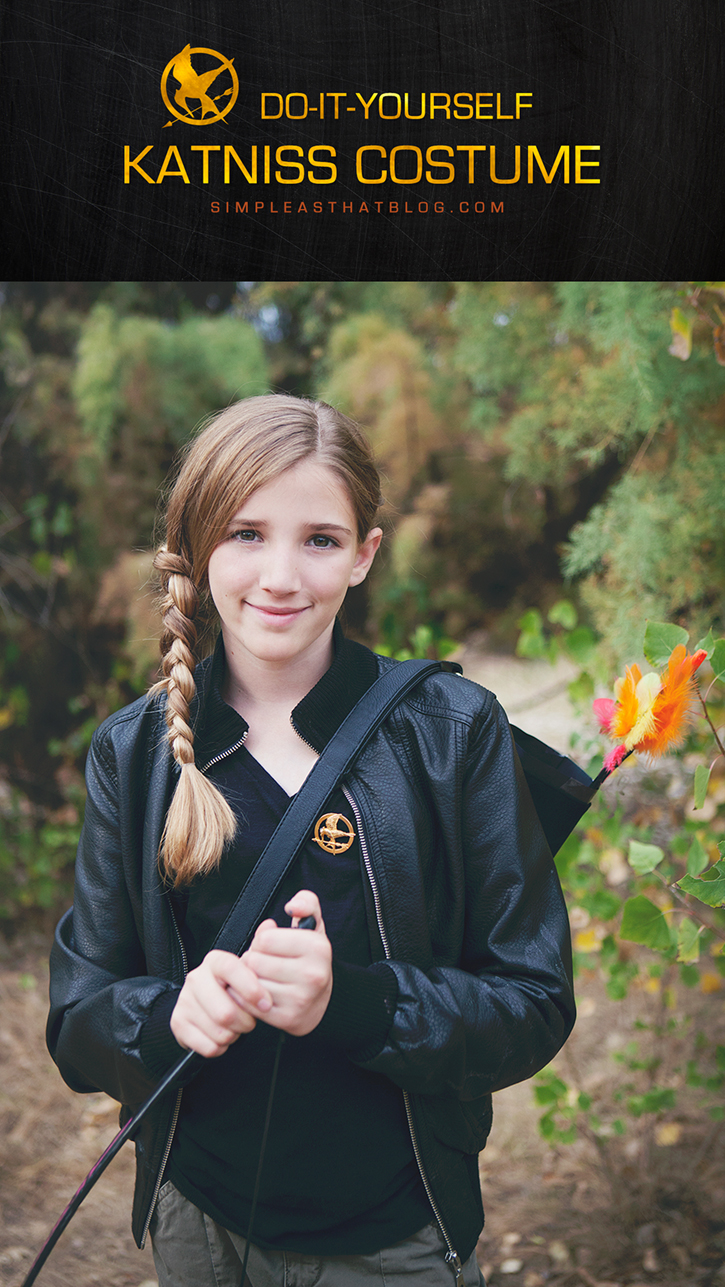 Last Halloween my oldest daughter (then 11) wanted to be Katniss Everdeen so we set out trying to create the classic Hunger Games look. It was really easy to put together using thrift store finds and a few other accessories. Here's how we did it.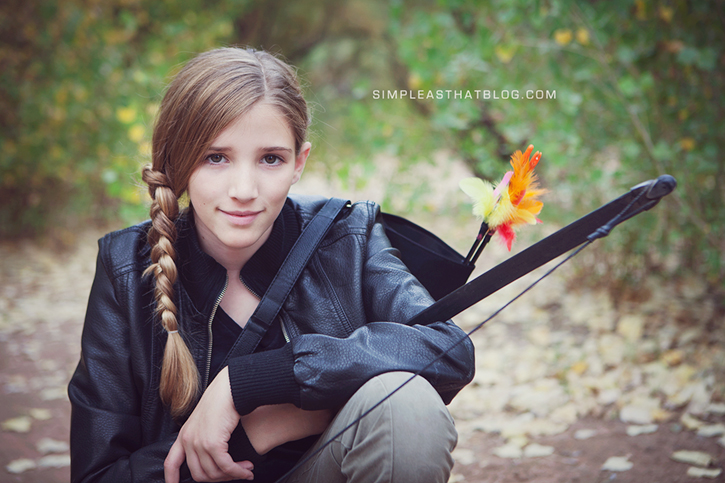 First things we did to put this Katniss Costume together was hit up the thrift store for the following items:
-black  jacket
-black t-shirt
-cargo pants
-black boots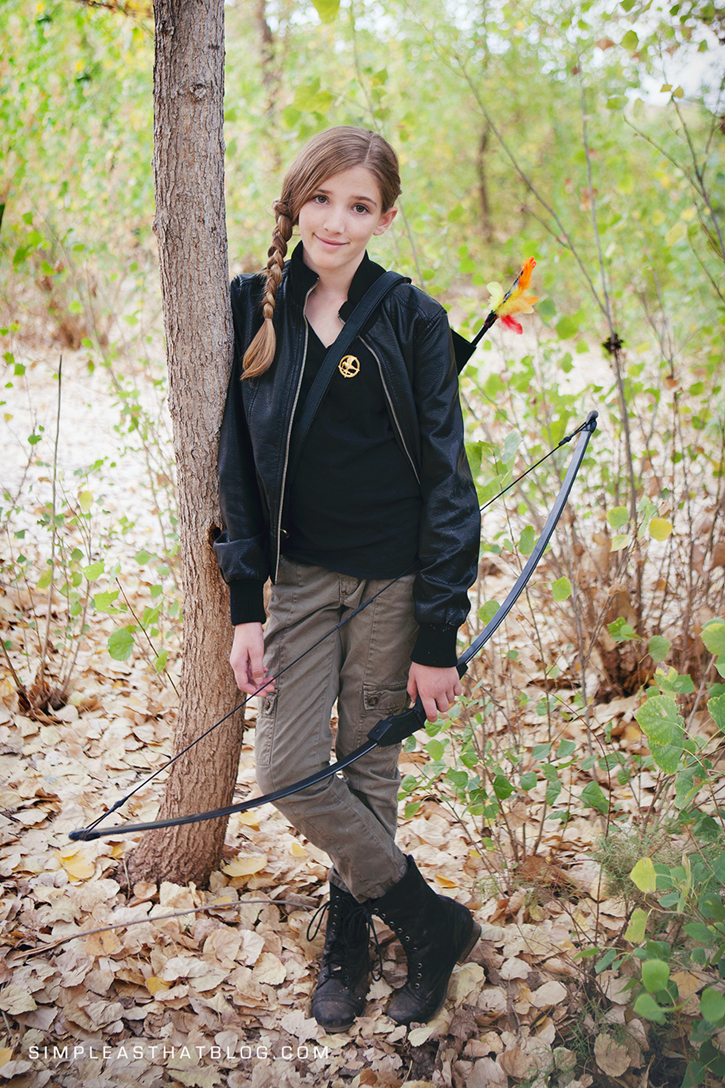 We were able to find everything we needed after search a few stores. Then came the finishing touches. We just needed a bow and arrow, a quiver, a mocking jay pin and of course a Katniss braid.
We used this video tutorial from Cute Girls Hairstyles for the braid. It wasn't as easy as I thought it would be and ours was nowhere near perfect, but after a few trys, we eventually got it!
We made a makeshift quiver using some black fabric and the detachable handle from on of my purses, but here are some DIY tutorials that would be much better than ours:
Quiver turoial 3
We bought an inexpensive bow and arrow set but here are a couple tutorials for creating your own bow and arrow. You could also borrow a set from someone you know.
We added some feathers to our store bought arrows to make them look a bit more authentic, since they came with pink ones and that was it. The costume really was easy to put together, the only thing that really took any time was looking for clothing at the thrift store that would work. My daughter absolutely loved her costume!
Looking for more Halloween costume ideas? You'll find 50 of them below!
25+ Simple Do it Yourself Costume Ideas