This post is sponsored by Kandoo and may contain affiliate links but all opinions are my own.
Low Maintenance Hair Care Guide for Moms of Girls – hair products, simple styles and hair care shortcuts for a simple, low-maintenance hair care routine.
I'd definitely use the term "low maintenance" to describe our approach to hair in this family.  With three girls, I've got a lot of hair to do around here in the mornings, so if it isn't quick and easy it isn't getting done! Thankfully I've learned a few tricks over the years to help avoid the tears and the tangles and to streamline our hair care routine to keep things quick, easy yet still stylish!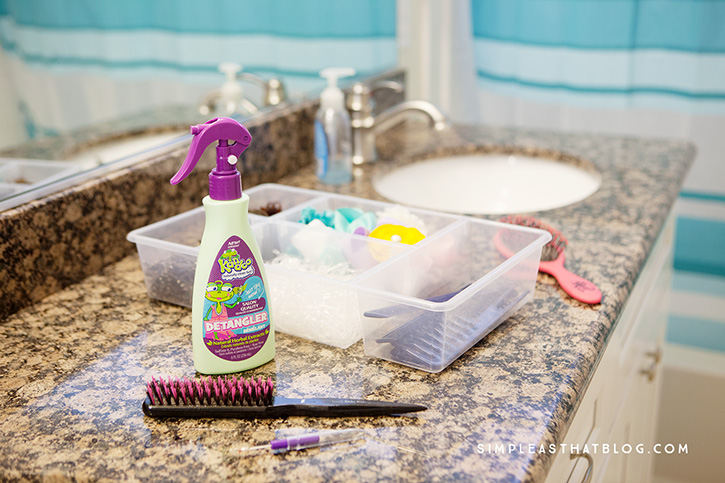 Up first, I wanted to share our top 5 hair essentials. These 5 products are a regular part of our everyday hair routine and have helped a lot when it comes to doing the girls hair quickly  and easily, especially on busy school mornings.
Our top 5 Hair Essentials
1. Water bottle – I've been through all kinds of water bottles you guys! We've tried recycled bottles, bought them at the dollar store and the best ones I've found are in the garden department – the ones used for water plants. They have a fine mist and they're heavy duty so they stand up to everyday use!
2. Hair Detangler – a good detangler is a must! My girls are active and when they play outside their hair gets tangled. My two youngest girls bath at night so in the mornings their hair can be a little crazy. We use our handy water bottle to wet it down, spray it with a little bit of detangler and their hair is ready to style. We've been using this detangler from Kandoo and it works great. My girls especially love the smell.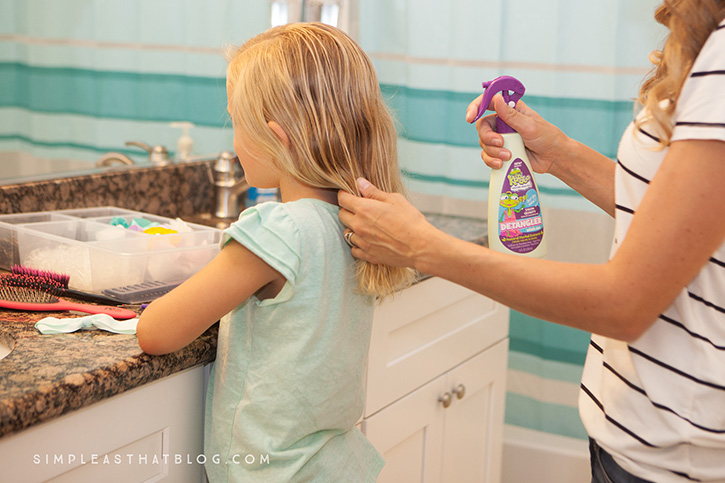 3. Wet Brush – the other thing that has helped me win the battle against tangles is the amazing wet brush! Each of my girls have their own and we love them! They are a miracle I tell you! They brush through my girls hair easily and don't tug and pull on their hair. These brushes have really helped to ease the whining and complaining I used to get when it was time to get hair done.
4. Boar Bristle Brush – this little brush is actually meant for teasing hair but it's fine boar bristles make it perfect for ponytails or tying hair back. It smooths down the fly aways beautifully and I love how small this brush is, especially when working on my younger girls hair.
5. Organizer – I keep all of my girls hair products, accessories, etc. in the same cupboard in my bathroom where I do the girls hair. I use a couple of these inexpensive IKEA organizers and in them I keep brushes, combs, hair elastics, bobby pins and hair accessories. Not having to hunt for things that we need them really helps when we're in a hurry and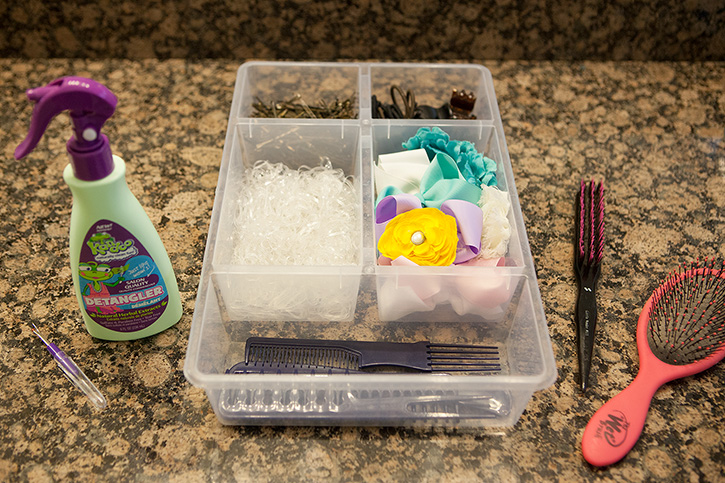 A Quick Trick for Getting Hair Elastics out without any tears
Another thing I use all the time in the girls hair are those little clear hair elastics. They work great, but getting them out is always a nightmare! Up until a few months ago I was getting them out of my girls hair all wrong! I was untwisting them, pulling them and I discovered this little trick for taking the elastics out without a single tear and it's worked so great for us!
I now keep a stitch ripper in with our everyday hair supplies. If you aren't comfortable using a stitch ripper you could also try one of these Gimme Style Cutter Combs or a small pair of cuticle scissors.
10 Hairstyles that take 10 Minutes of Less
Now that we have everything we need to do your girls hair we need some low-maintenance styles to try! Finding styles that are quick and easy while still being stylish can be tricky so I've rounded up 10 simple styles that go beyond the basic ponytail, but can still be done in 10 minutes or less.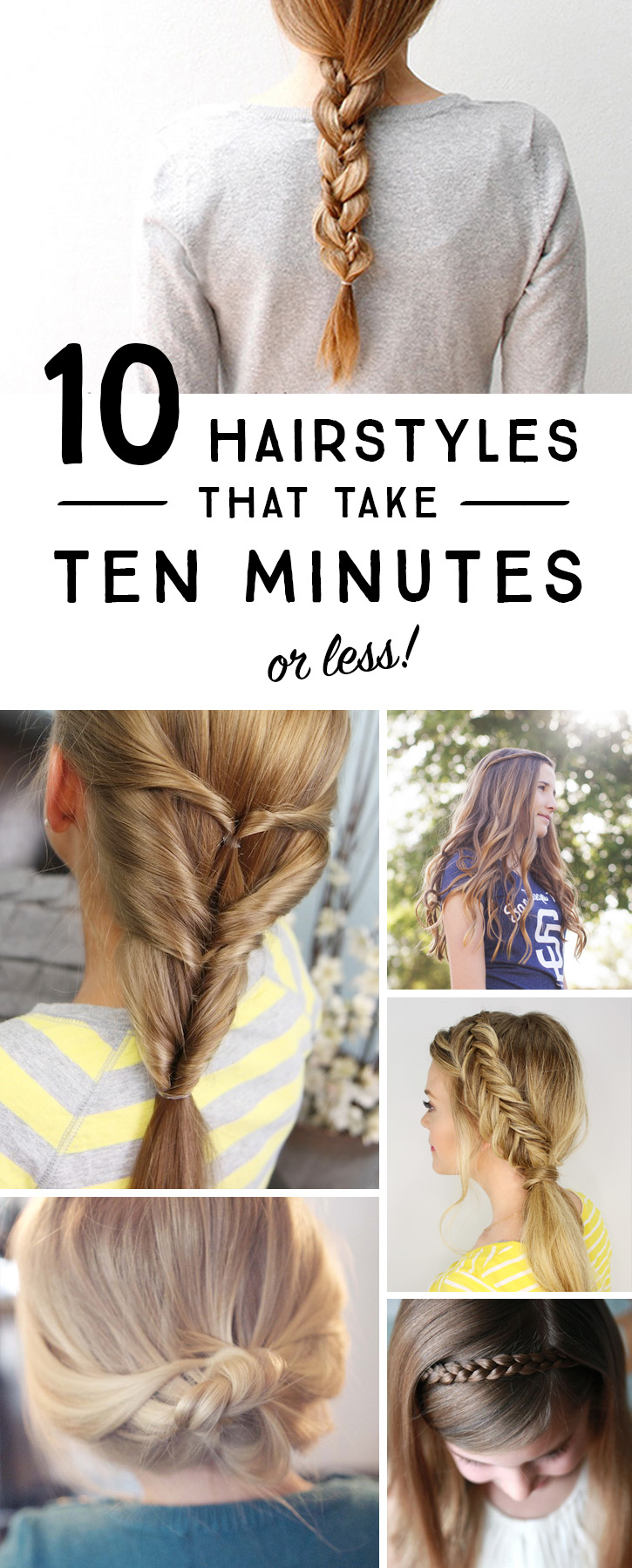 I'm always on the lookout for cute hairstyles to try on my girls that are easy! When I say easy, I mean really easy. Doing hair is not my special talent and in the mornings before school we just don't have time for fancy. These 10 hairstyles are a great way to add some variety to the standard ponytail but still keep your hair routine simple.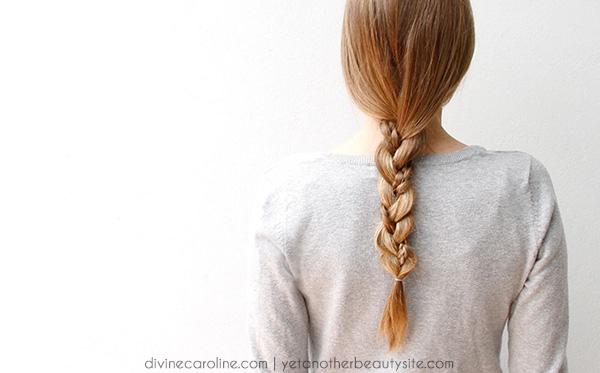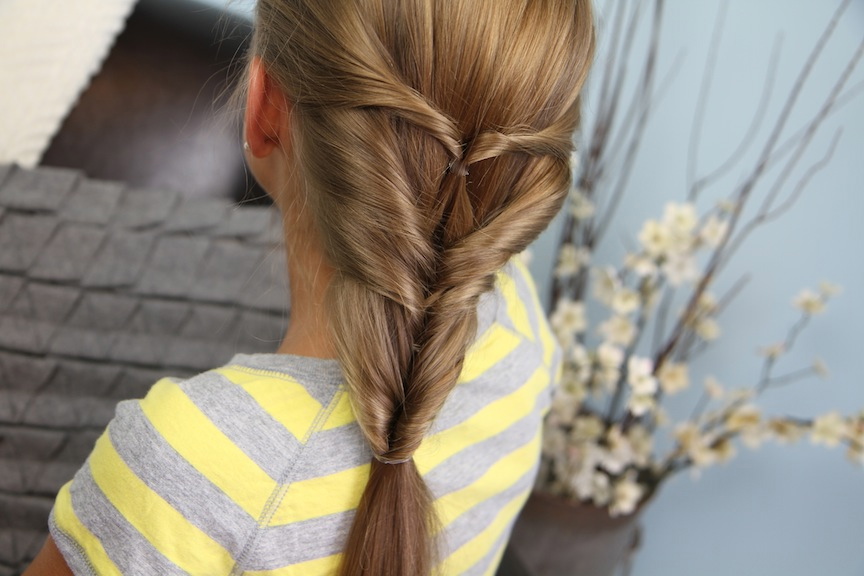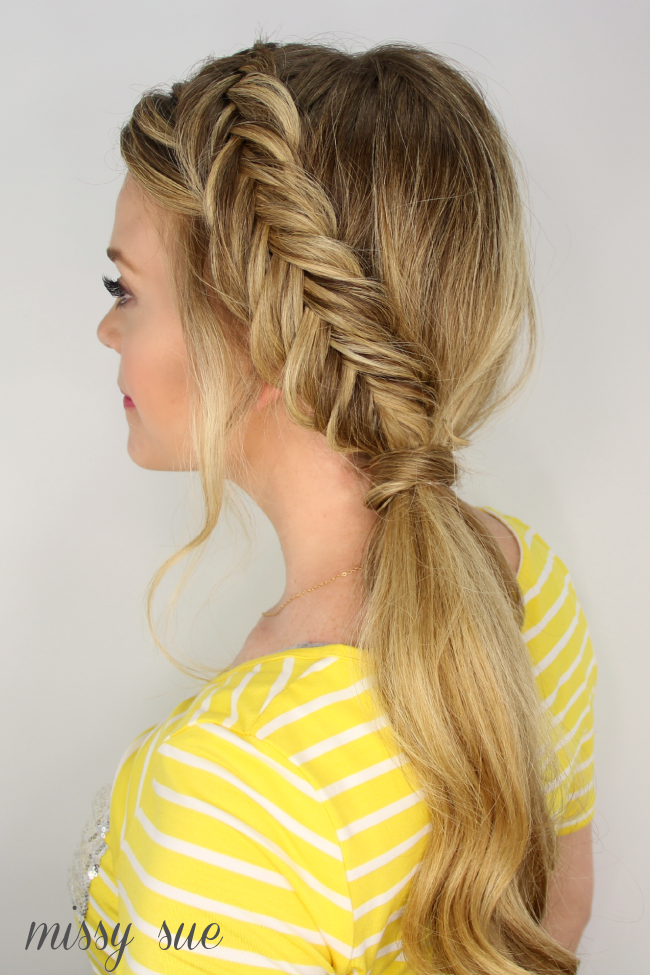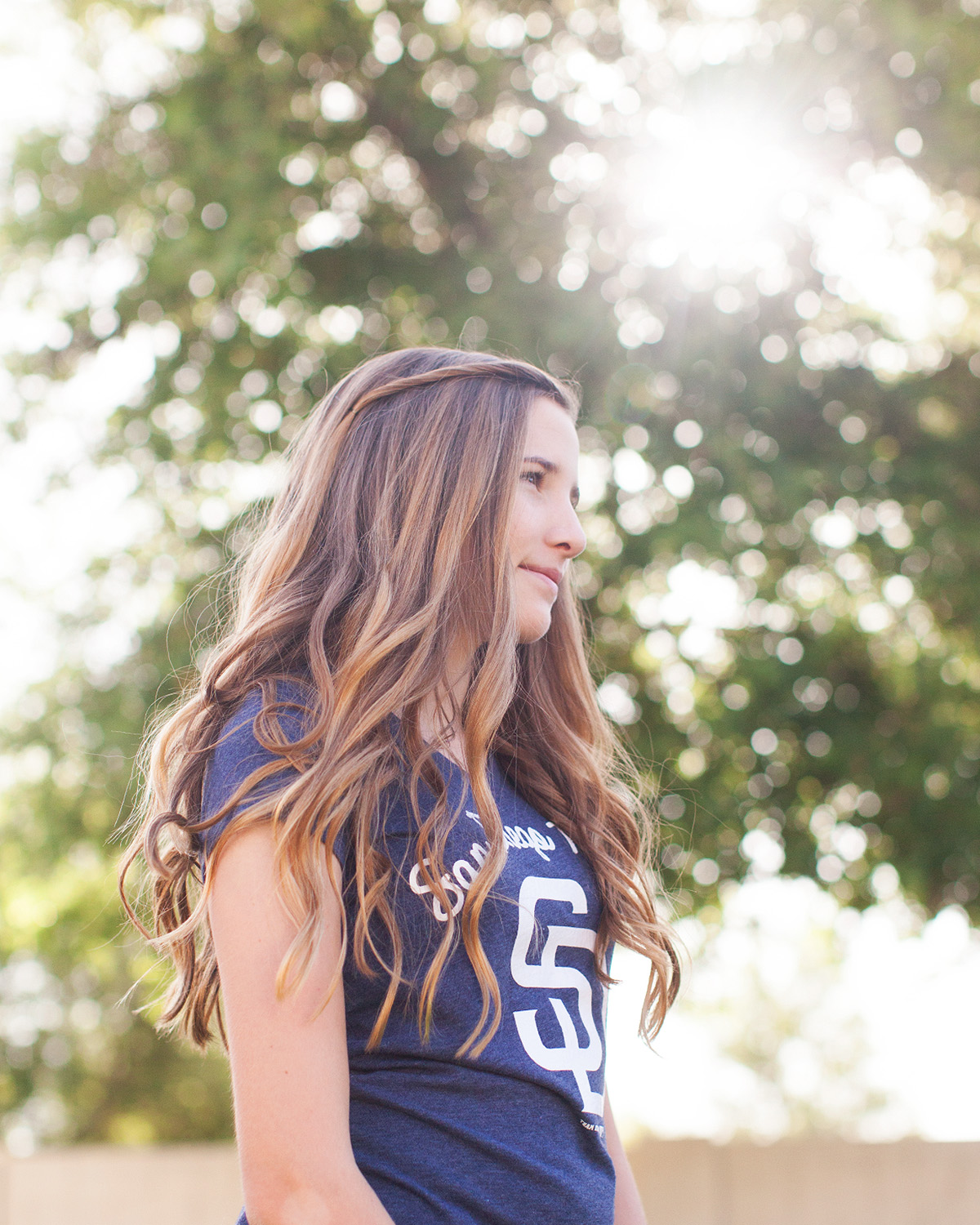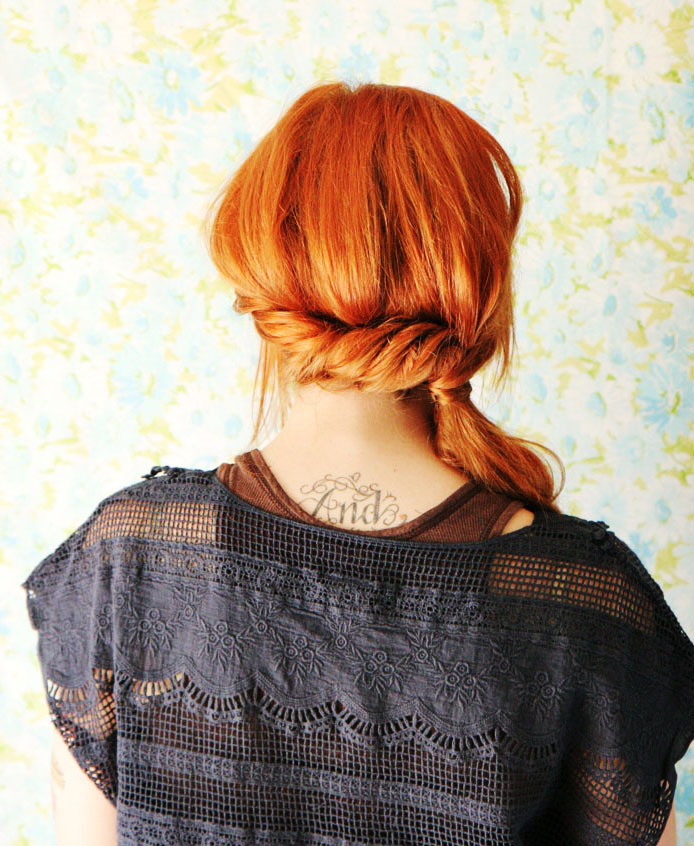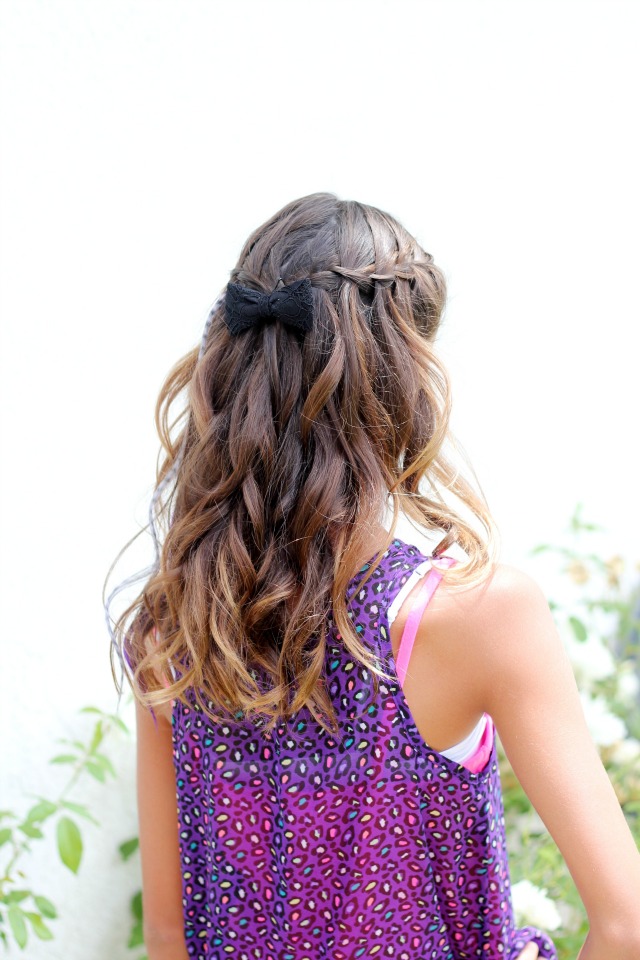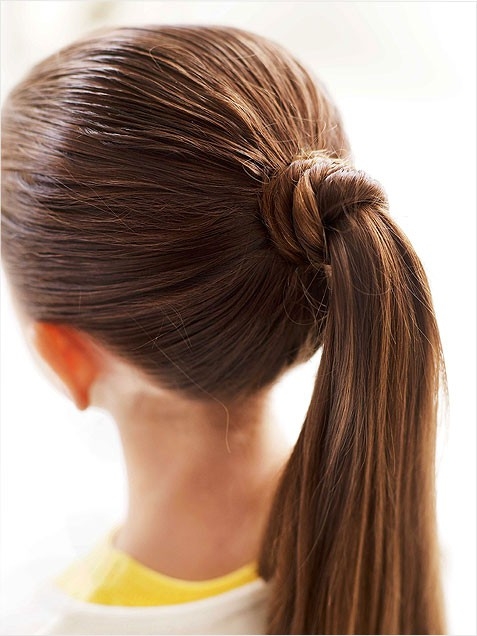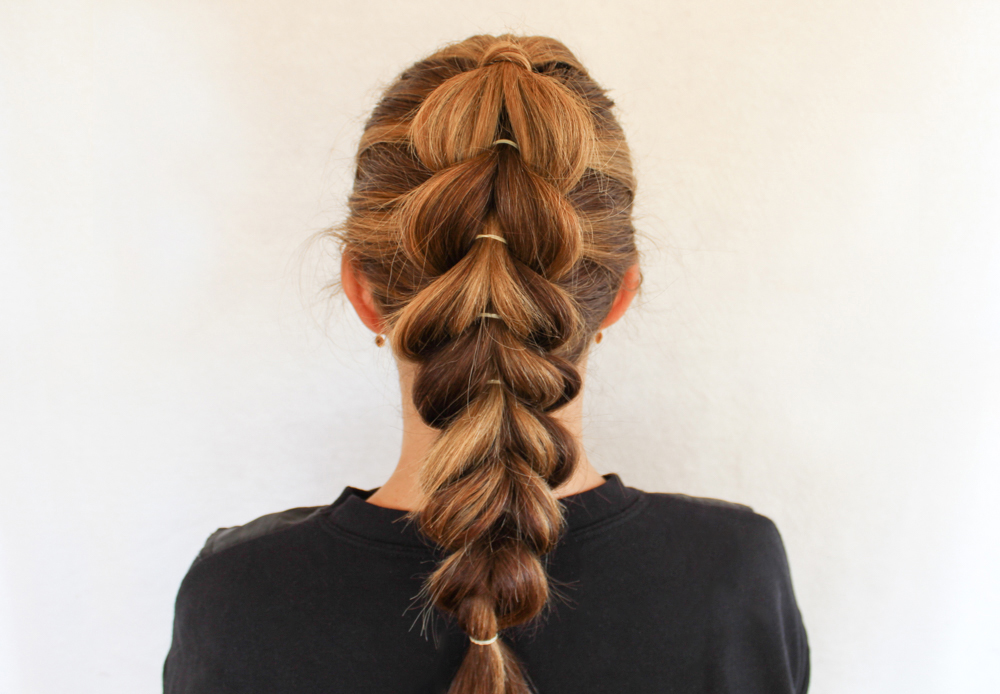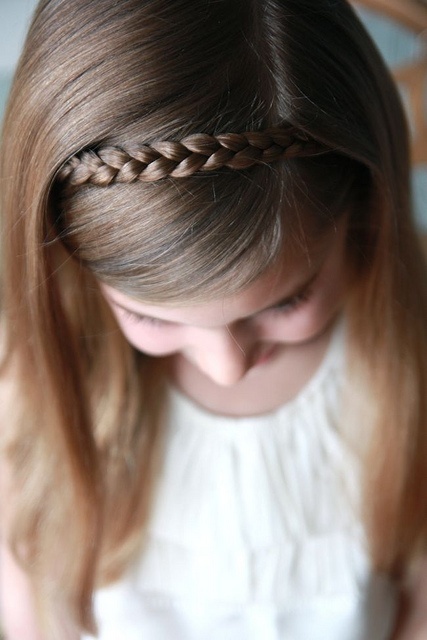 This post was sponsored by Kandoo as part of the Mom to Mom Advice campaign with KSW Media, but opinions and content are all my own. Click here for a printable coupon for 50 cents off a variety of Kandoo products.