Can you believe it's March already! As I mentioned a few weeks ago, I'll be sharing a FREE printable at the beginning of each month centred around the Church of Jesus Christ of Latterday Saints monthly Visiting Teaching message. You can read the March Visiting Teaching message here: The Divine Mission of Jesus Christ: Light of the World. Today I'm sharing some printables focused on this months message, you'll find links to download them below. If you enjoy these quotes please tell your friends where they can find them by sharing via Pinterest, Facebook and Twitter! Thank you so much and enjoy!

I'm sharing the above quote in a variety of sizes: 5×7, 4×6, 3×4 as well as a bookmark version. They can be printed inexpensively at your local photo lab or they're available in PDF format for easy printing at home. At the end of each month I can't wait to slip the printed quotes into my Favourite Quotes album!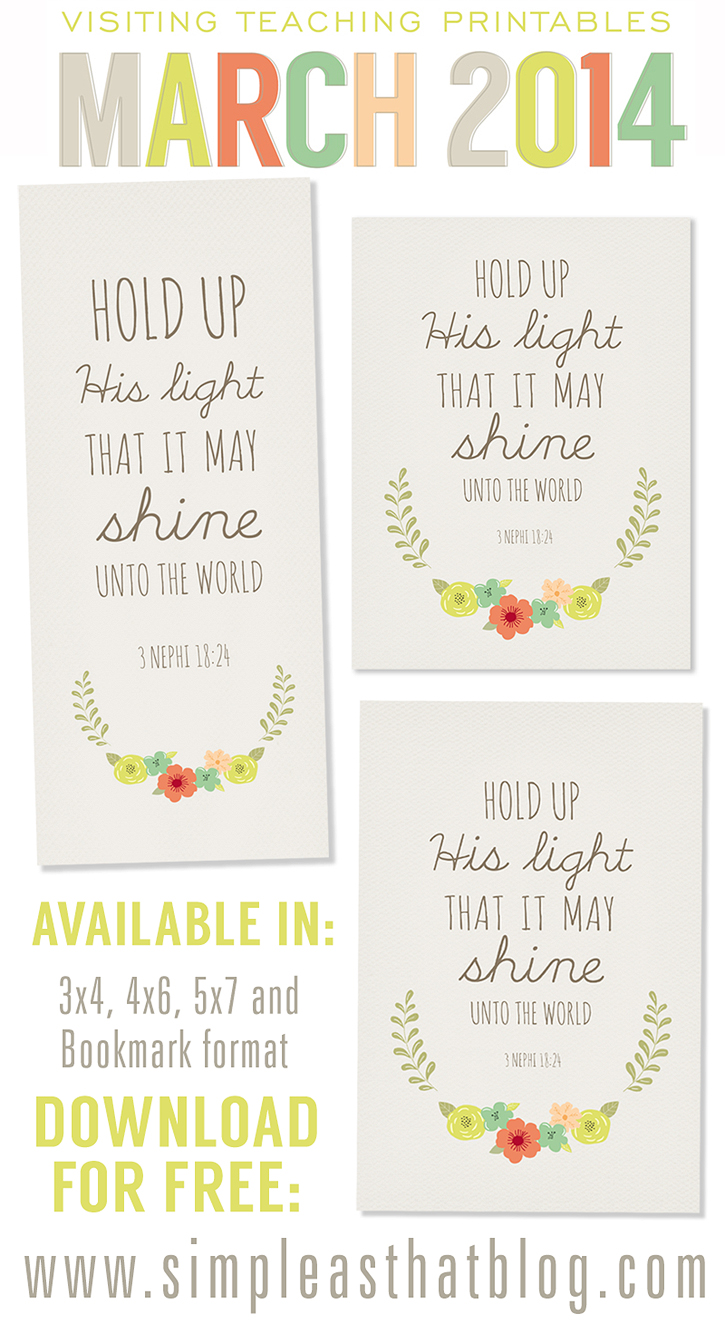 You can download the March 2014 Visiting Teaching printables here in the size of your choice. There are four subfolders, one for each size available. Click on the size you'd like, then click to download the PDF or JPG version. If you're a quote collector like I am, you can find the February 2014 Visiting Teaching printable here.