I can't believe we're already almost midway through May! I've got another set of FREE Visiting Teaching printables for you based on one of my favourite talks from April's General Conference. I loved President Thomas S. Monson's talk titled "Love – the Essence of the Gospel" and I've created a set of cards using some of my favourite quotes and scriptures that he shared. You'll find the links to download the different sized quote cards below. Enjoy!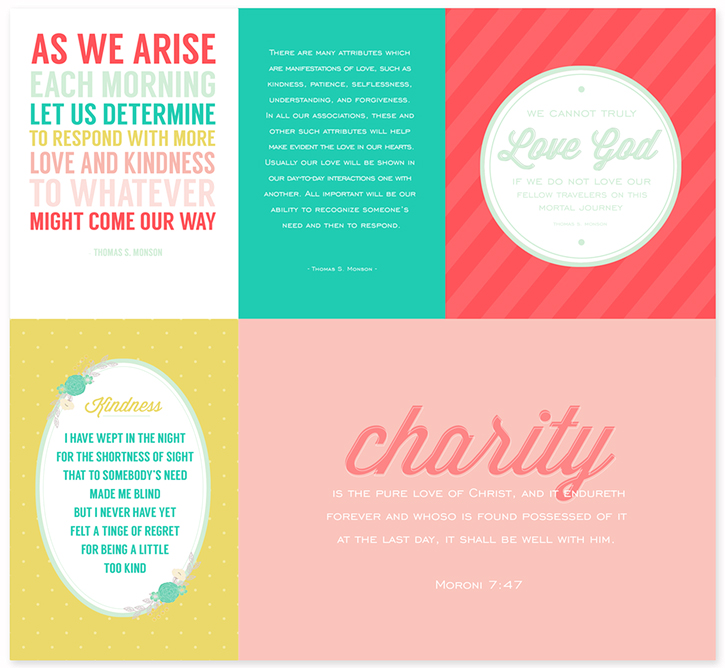 "We cannot truly love God if we do not love our fellow travelers on this mortal journey."
 – President Thomas S. Monson
"There are many attributes which are manifestations of love, such as kindness, patience, selflessness, understanding, and forgiveness. In all our associations, these and other such attributes will help make evident the love in our hearts. Usually our love will be shown in our day-to-day interactions one with another. All important will be our ability to recognize someone's need and then to respond."
-President Thomas S. Monson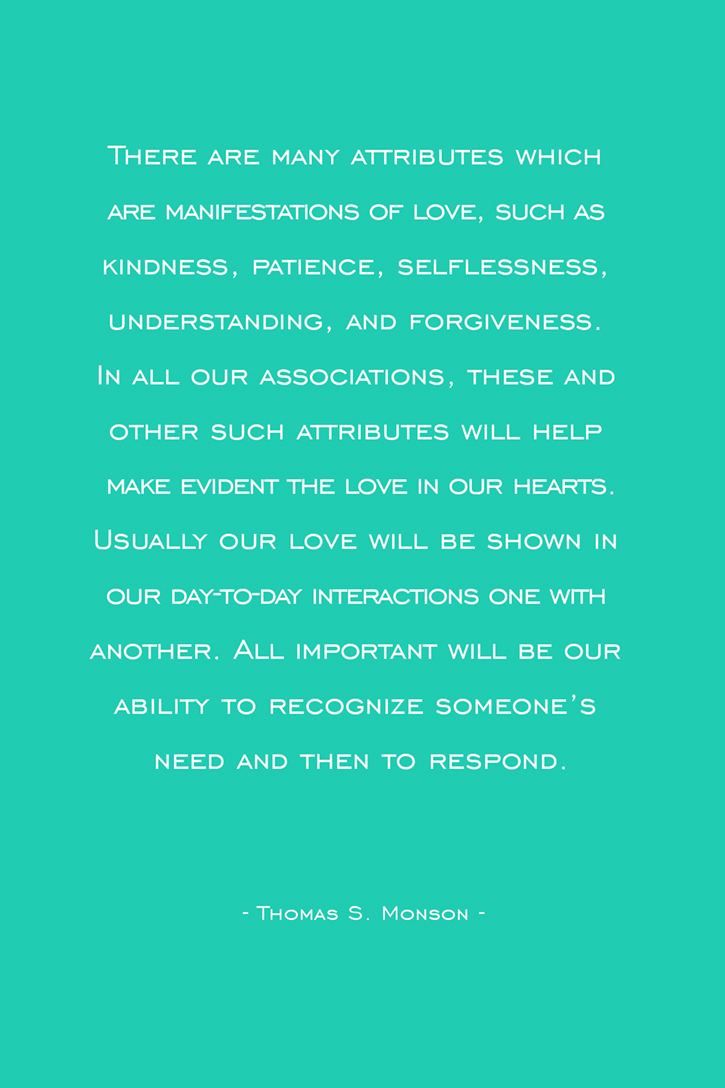 "Charity is the pure love of Christ, and it endureth forever and whoso is found possessed of it at the last day, it shall be well with him."
– Moroni 7:47
"As we arise each morning, let us determine to respond with love and kindness to whatever might come our way."
– President Thomas S. Monson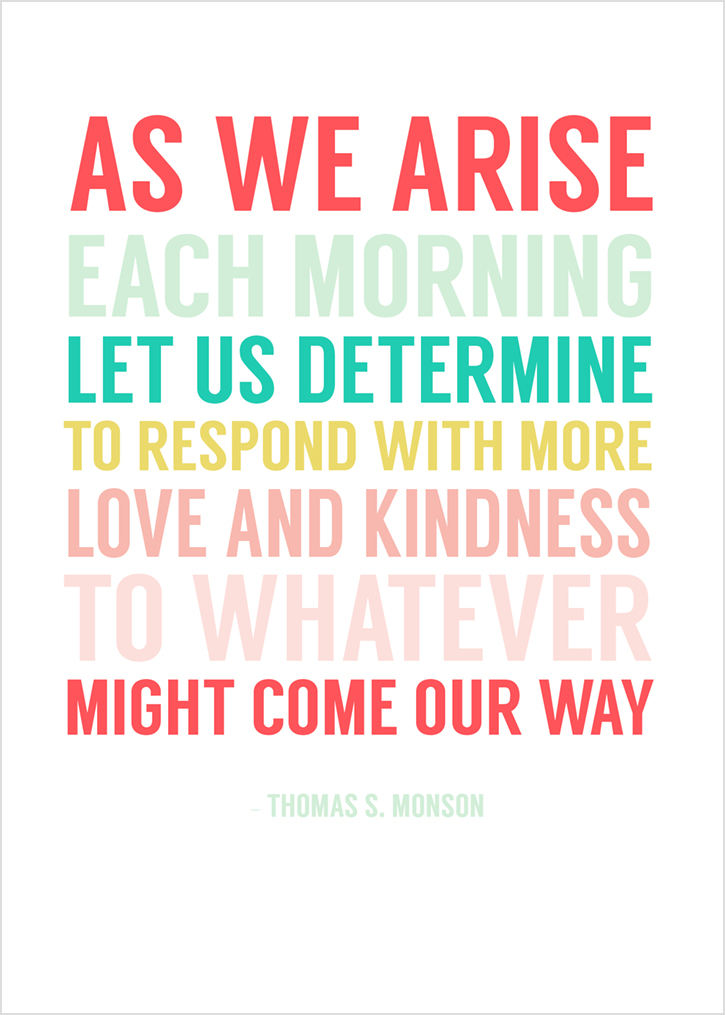 You can download the May 2014 Visiting Teaching Printables here in the size of your choice  — > simply on the size you'd like, then click to download. You can also download a printable PDF version of all the quote cards here.
If you're a quote collector like I am, you can find the February 2014 Visiting Teaching printable here, the March 2014 Visiting Teaching printables here and the April 2014 Visiting Teaching Printables here.

I link up here.