Hi everyone! I'm so pleased to welcome my good friend and fellow Canadian, Rhonda Steed to the blog today! Rhonda is an amazing cook and equally talented photographer and I'm excited for her to share this delicious and simple Summer dessert recipe with you!
Hello Simple as that readers!! I'm super excited about doing a guest post here today! I just love Rebecca and her blog. She's a very sweet and kind person. I'm Rhonda from Just Rhonda where I blog about my family (hubby, Alden – 11, Lucy – 8, Eli – 5, Oliver – 2 and Norah – 1) in a small southern Albertan town. I love sharing food, photography, some crafts, and every Friday I share my progress in my project life album or free downloads of PL cards. I also really love throwing parties and celebrating life. You can find me at my blog, Pinterest, or Instagram.
Rebecca said I could share whatever I wanted but to try and keep it along the "simple" theme. I thought I would share a SUPER easy dessert that is best with fresh summer fruit.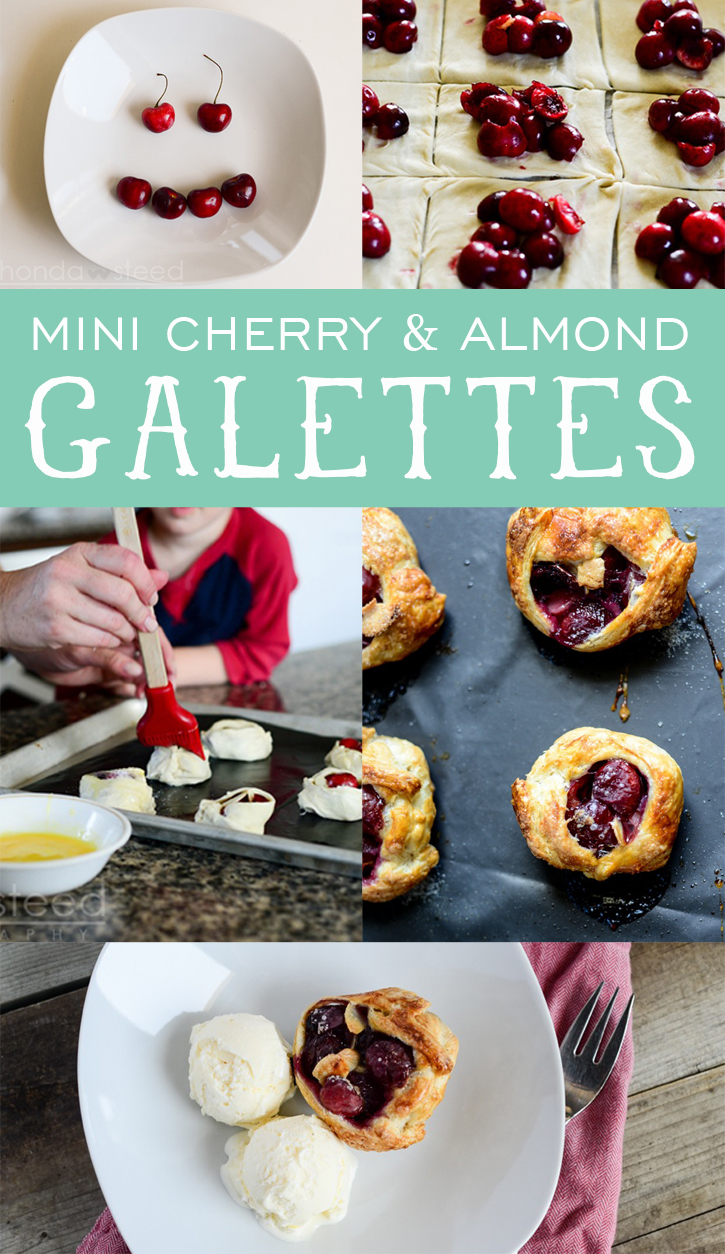 Mini Cherry and Almond Galettes
I don't use a lot of prepared foods. I like to make most things from scratch. But one exception to that rule at our house is puff pastry. I have made it from scratch and it is anything but simple! It took 2 days and a whole lot of butter. Buying it is a whole lot easier. 😉 My favorite brand is from President's Choice but there are other brands out there. It is so easy to make an appetizer or entree or this dessert!
A Galette is a rustic tart/ pie. It's free formed and done without a pan. That's part of what makes it so easy! For these little hand ones you need only 5 ingredients.
1 Box of puff pastry
Fresh Cherries
Sugar
Sliced Almonds
1 Egg
You can use any fresh fruit really. I used cherries because that's what we had around the house.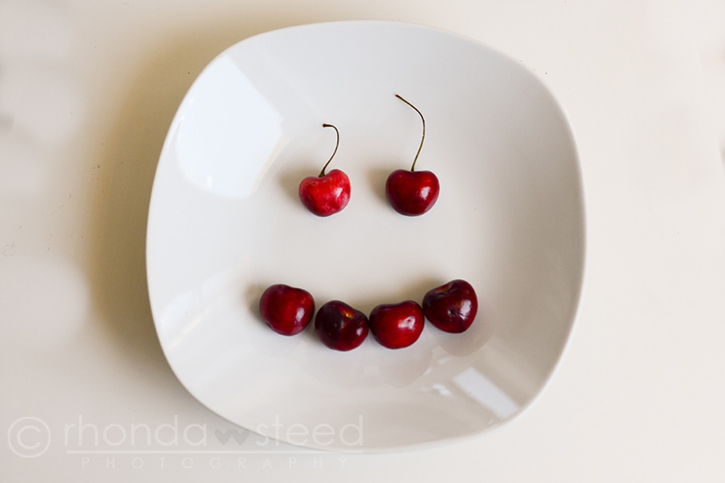 Open your box of puff pastry and unroll it. Cut it into squares.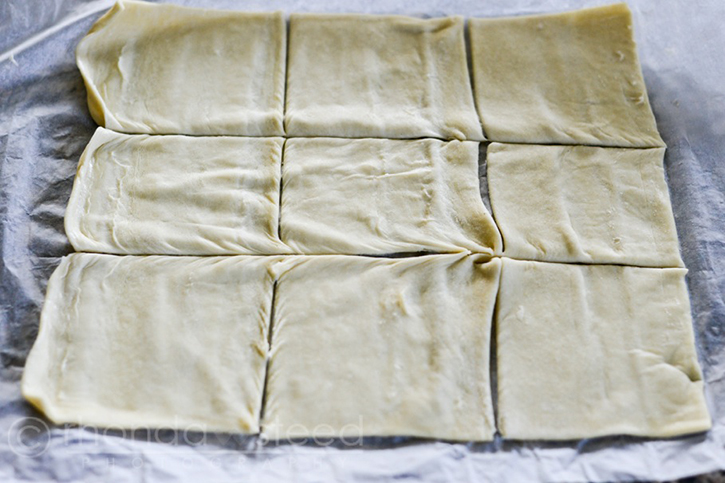 Add some cut up cherries.
Sprinkle with sugar and almonds.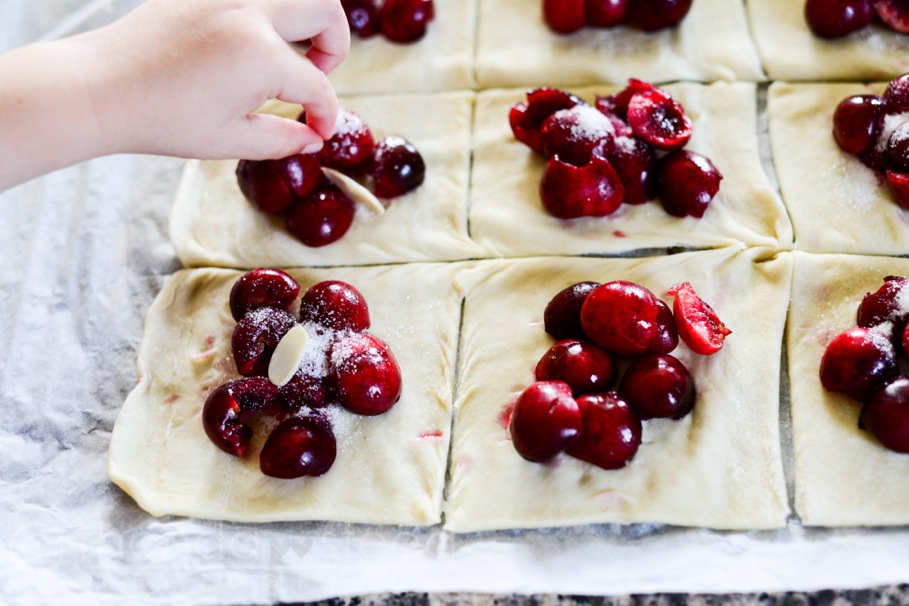 Fold up the edges around the filling. Place them on your cookie sheet.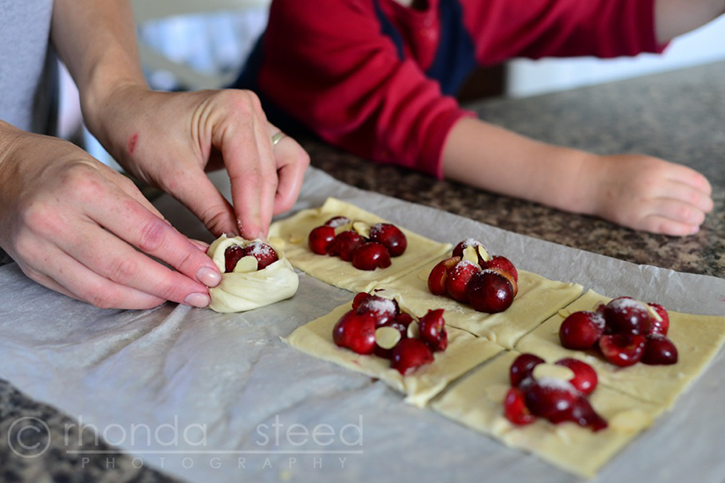 Put an egg into a little bowl and mix it up with a fork. Then use a pastry brush to brush the egg wash over each one and sprinkle with a little bit of sugar.
Then pop them into a preheat 400 degree oven for 15 minutes or until they are golden brown.
That's it. I like them warm with ice cream, but they are great all on their own too!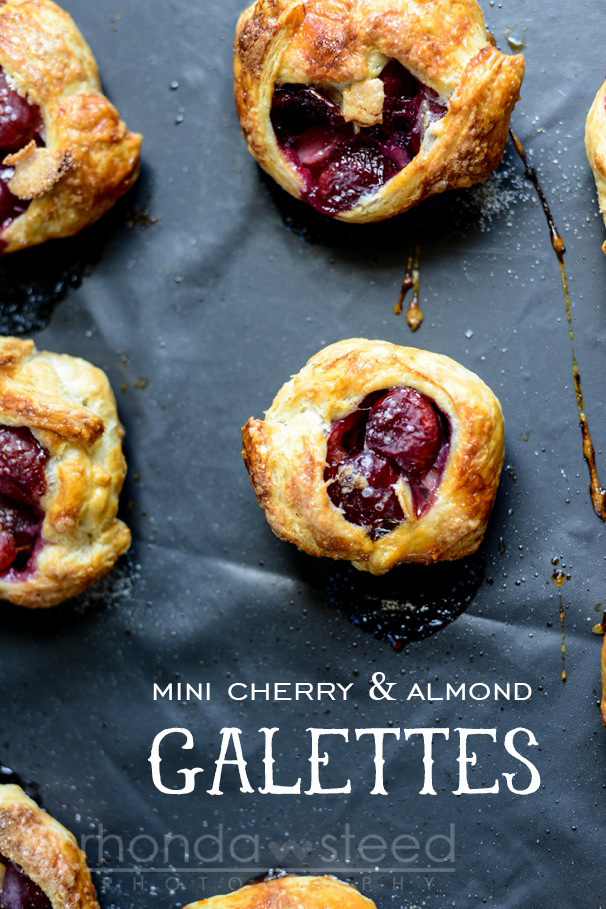 How simple is that?! For some other easy 3 ingredient fillings go check out my blog tomorrow.