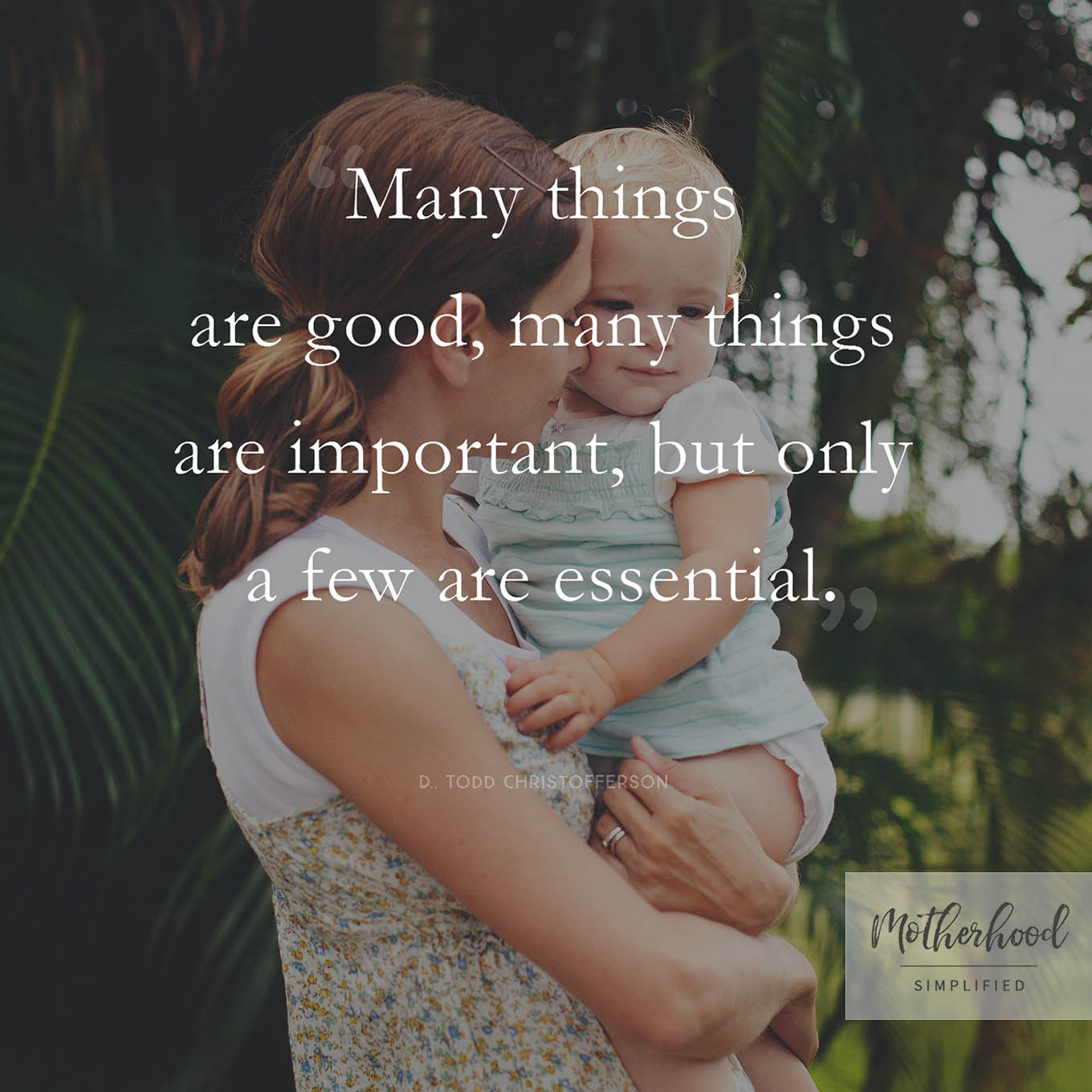 She answered the door and motioned me in, apologizing for the lineup of Shopkins figurines we stepped over as we walked toward her kitchen.
The counters were covered in school papers and the sink filled with dishes. Backpacks and lunchboxes were strewn across the table, and I could hear cartoons playing in the next room.
Out of the corner of my eye, I saw a little boy fly from the couch to the ottoman, halfway missing his mark and sliding to the floor in peals of giggles.
I smiled and set my tray down on the kitchen counter, thinking how lived-in and loved-in my friend's home felt.
Until I looked at her face and saw what she doesn't always let people see: She was tired. Exhausted, even.
She pushed the hair out of her eyes and thanked me for bringing her family dinner.
"Life right now—it's like an intricate dance," she said. "One misstep and you can't get on back on track for the rest of the song."
I knew that feeling, because I'd been there before. Many times. I'd been there when my husband was working overtime as a chiropractor and we were building our dream home while raising little ones. I'd been there when he decided to go back to school, not long after we'd had our fourth baby.
Some days, I feel like I'm there now—with him in residency and my now-older children pulling me in so many directions.
But over the years I've learned to be on guard for that feeling, that sense of hopelessness and exhaustion. I've learned that the surest way to prevent it is to be a fierce editor of what I allow into our lives.
"Many things are good, many things are important, but only a few are essential." –D. Todd Christofferson
Welcome to the Motherhood Simplified Community

It's an ongoing process for all of us, and I'd like to invite you to join me in a private Facebook group for women just like you and me.
I envision this as being a safe, supportive space where we can share what's working for us, ask for advice when needed, and most importantly, cheer each other on.
I want this to be a place for mothers in any season of raising kids. Mothers who are tired of feeling like they can barely make it through the day. Mothers who see the value of paring back and focusing on the essentials. Mothers who are fierce, intentional, and brave—and are willing to go against the grain in defense of their family's happiness.
Here's to less distraction and more connection.