My Top 5 Planner Essentials – It's the time of year for fresh starts, new goals and
…cute planners!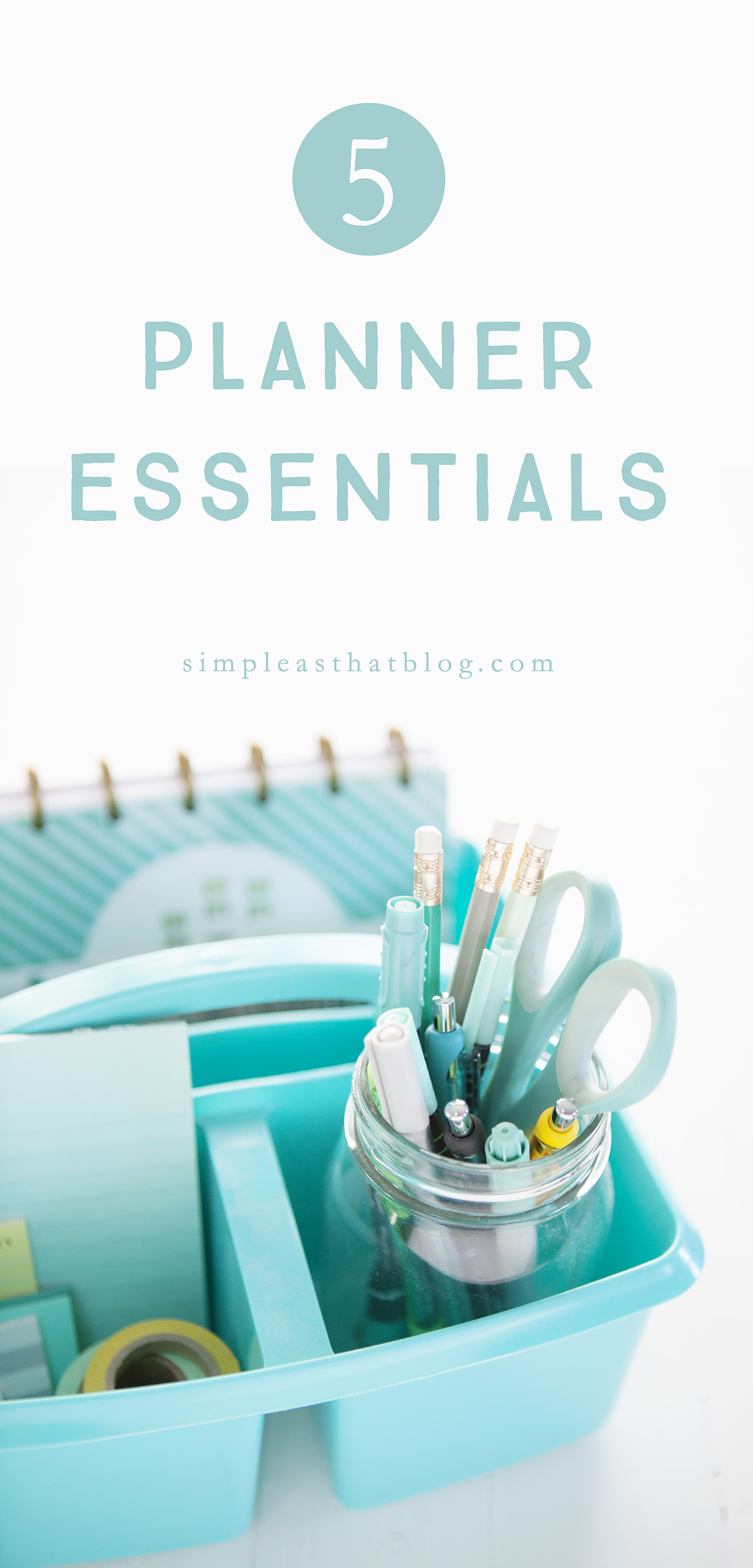 I'm using this Mini Happy Planner for 2017. I love all the bright colors, inspirational quotes and its compact size. I like being able to carry my planner with me in my purse and this one fits perfectly.
A goal without a plan is just a wish. –unknown
My Top 5 Planner Essentials
When you've finally decided on a planner that is the right fit for you there are a few other essentials that you might want to consider to go with it.
With so many planner products out there, which ones do you really need? I love anything to do with planners, but I like to keep my everyday essentials to a minimum.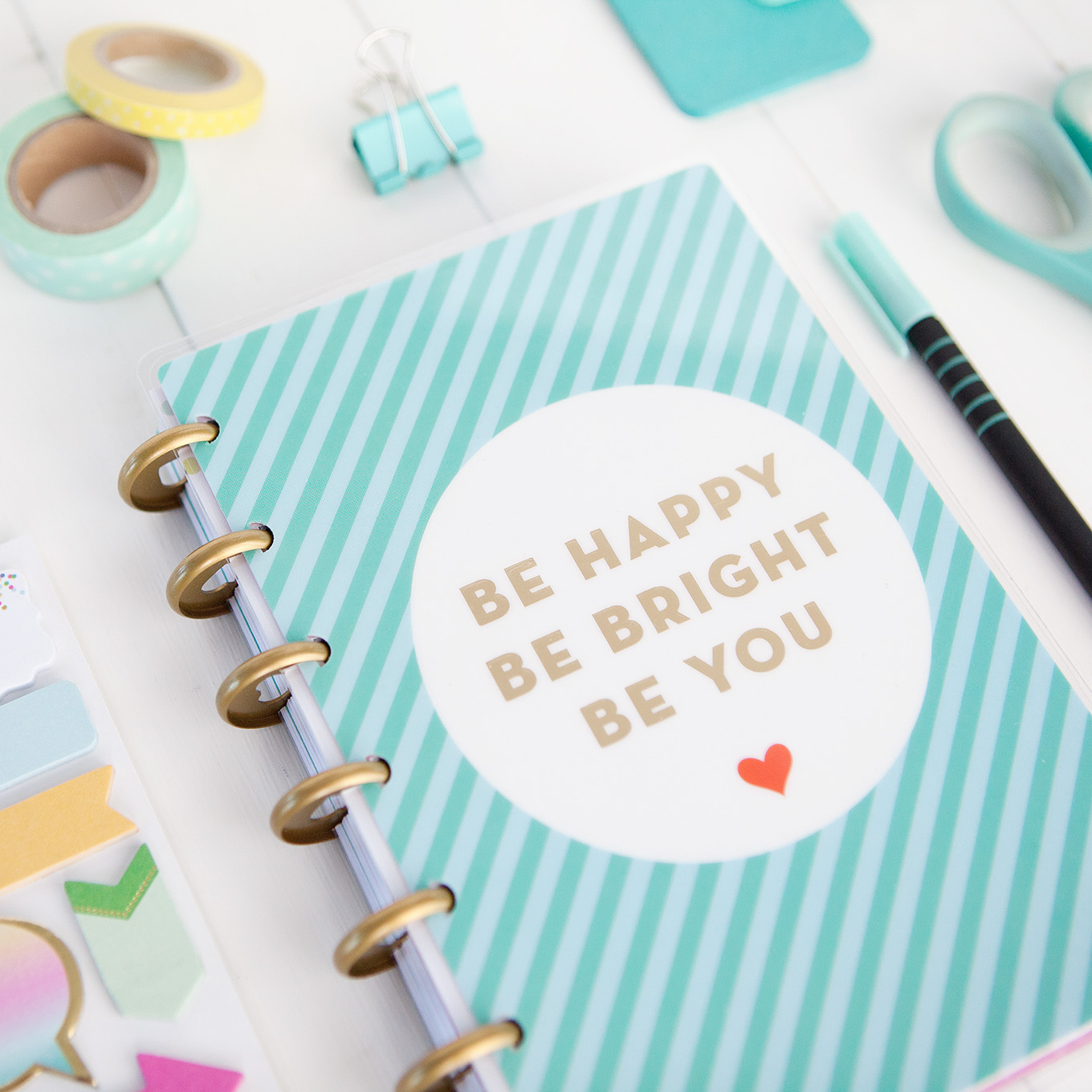 Washi Tape
Washi tape is fun for highlighting dates in your planner or making your own page tabs for easy reference to a particular planner page. It's versatile and comes in so many colorful, coordinating patterns and colors.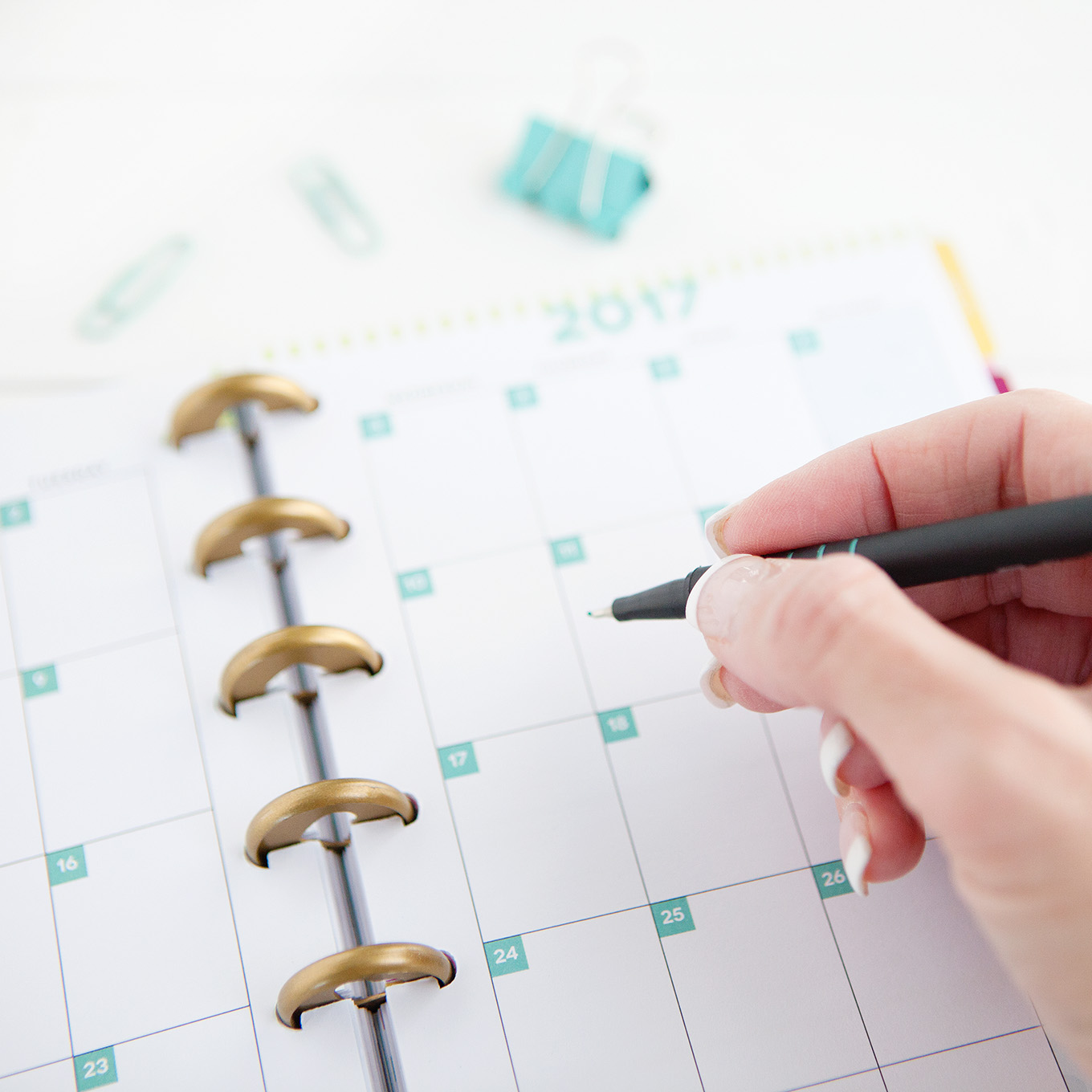 Quality Pens
I think one of your most important investments, besides your planner itself, should be a set of quality pens. I have a handful that I rotate through regularly. My current favorites are these colorful Papermate® Inkjoy® Medium Point Gel Pens!
While I love writing in pen I do pencil in a lot of things in my planner just for the ease of being able to erase should my schedule need to be rearranged.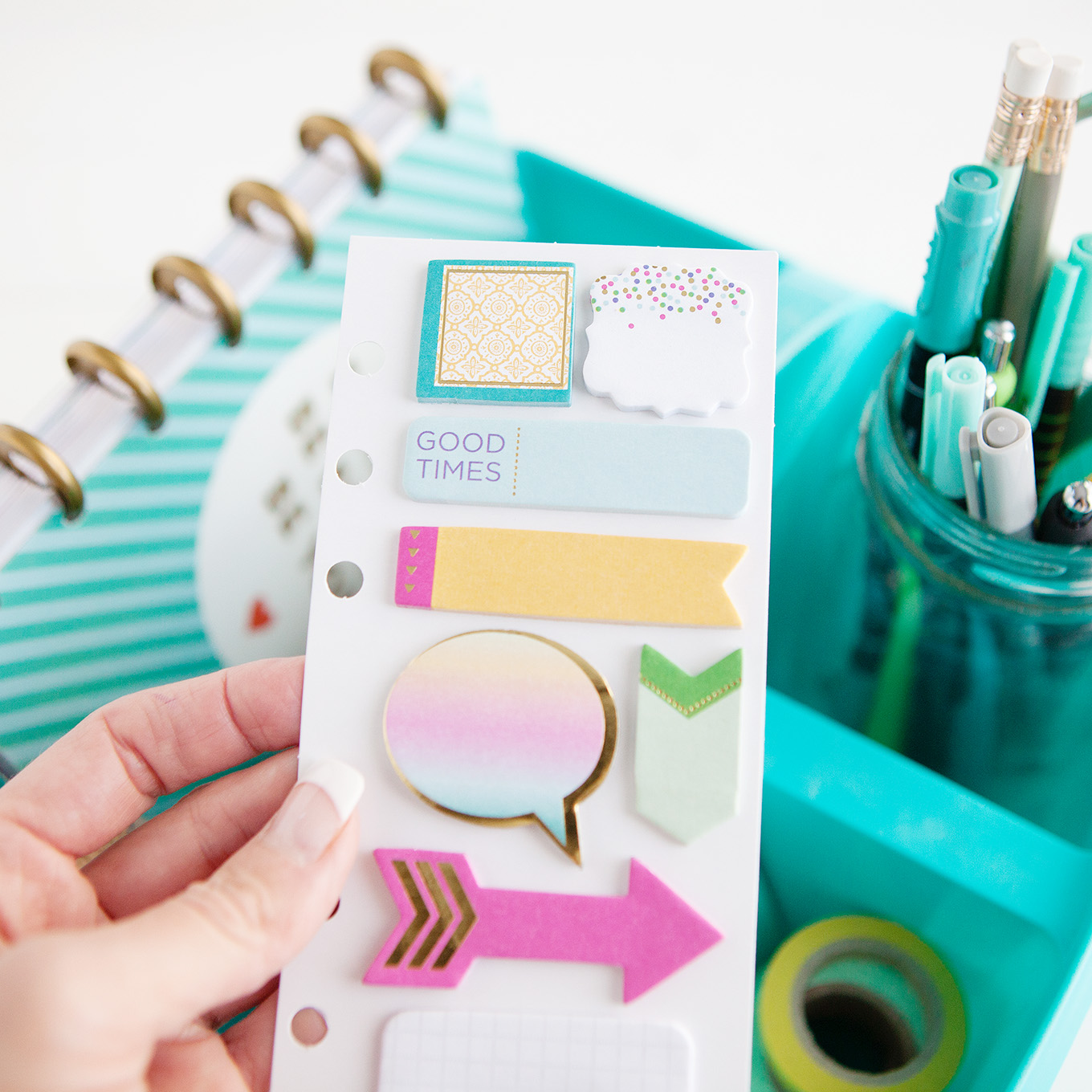 Stickers
Stickers are some of the funnest things to buy for your planner. There are so many cute ones out there. You can buy date stickers, letter stickers, sticky notes, emoji stickers. The list could go on and on.
Stickers are a quick and easy way to add notes in your planner, highlight special dates and pretty things up. If you're looking for a sticker set to try the Happy Planner value packs are a great place to start because they come in a variety of themes and you get so many stickers for the price.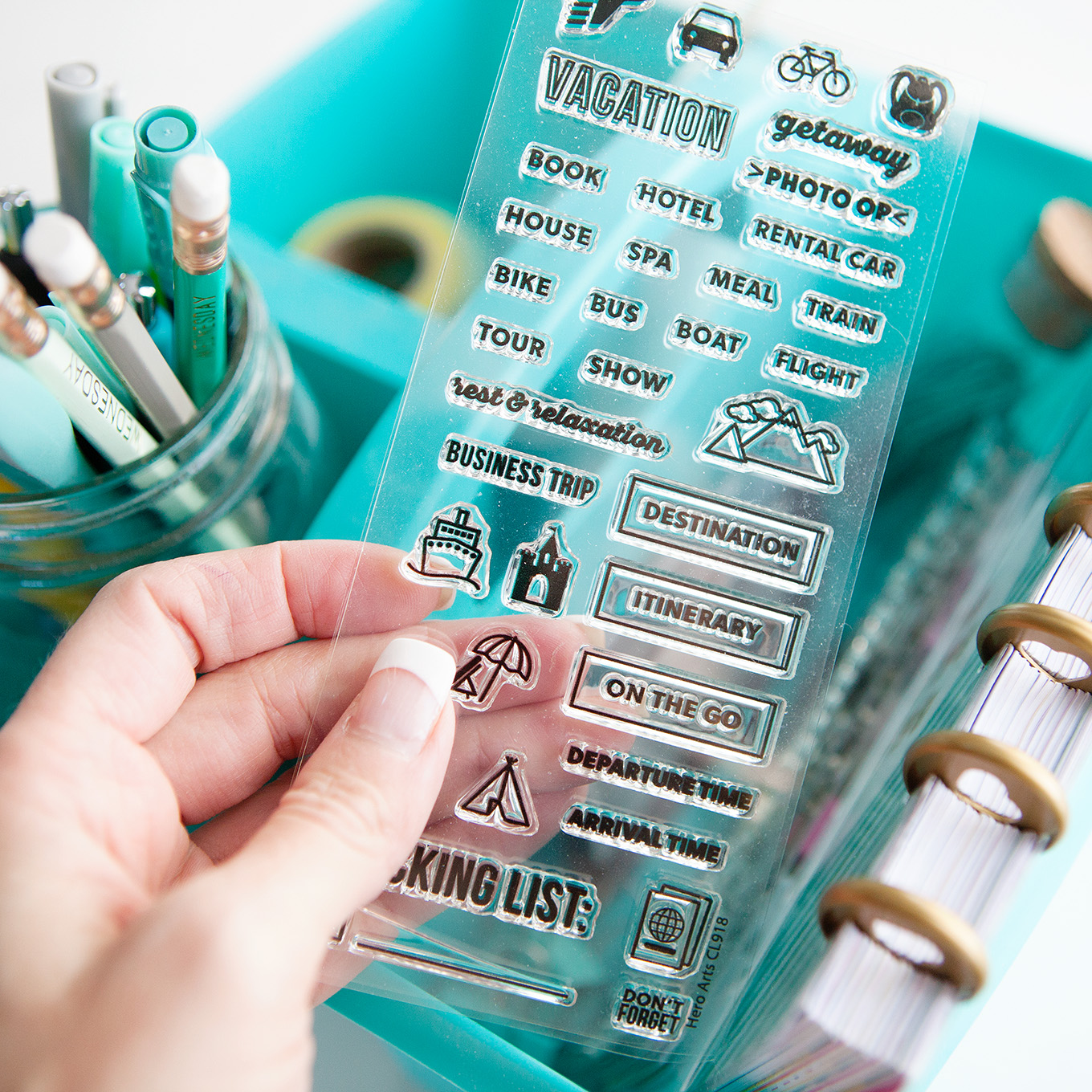 Stamps
Another thing on my list of planner essentials are stamps. I love that they're reusable and are such a great way to personalize your planner with a really polished look.
I have several sets of clear planner stamps. The sets I have fall under travel, appointment, school and work themes. I just love how little they are and who doesn't love stamping!?
Planner Tote
Now that you've started to collect a few supplies for your planner it's important to keep it organized and accessible. I find that when my planner essentials are all in one place I'm more likely to get them out and use them on a regular basis.
I love my planner tote for this very purpose. I picked up this inexpensive organizer at Michaels and in it I keep everything I need when updating my planner. I can carry it with me around the house wherever I am so I can quickly add things to my planner from anywhere.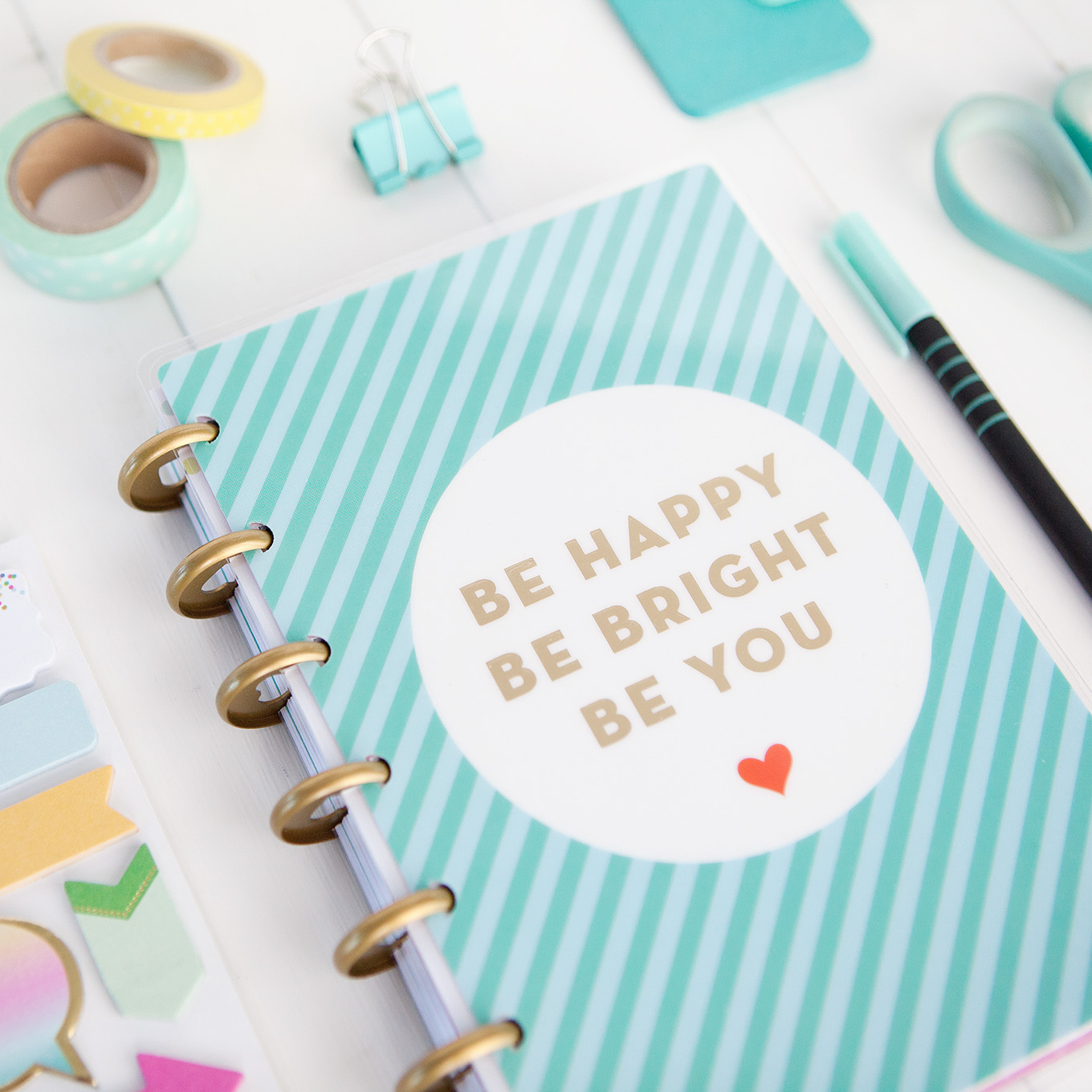 Make a fresh start in the new year and plan for a great 2017! Michaels has a huge selection of planners as well as all of the accessories you need to personalize your own.
Whether it's planning the family schedule, cleaning out your pantry or getting the kiddos ready to head back to school, Michaels has everything you need to help you get organized this year.
Looking for more organization inspiration? Make sure you visit Michaels' blog, The Glue String, to see the rest of the Michaels Makers' organization project ideas.