Sponsored by the Alberta Wheat Commission's Life's Simple Ingredient campaign.
Growing up on a farm meant that I spent my childhood working alongside my mom and dad—feeding animals, harvesting crops, and preparing meals using ingredients we'd grown or raised ourselves.
I remember early morning drives out to check the crops, and I can recall the distinct taste and feel of chewing on freshly harvested wheat kernels. I remember the sound my boots made as I'd tromp through a wet and muddy cow pen. I can almost smell the hay during harvest season and see the sparkle of dust hanging in the air at sunset.
At harvest time I'd ride for hours in the combine with my dad, pulling sandwiches my mom had made out of the small cooler that I used as a makeshift seat… Talking about everything and nothing until we watched a dusty sun set over the golden field stretching out in front of us.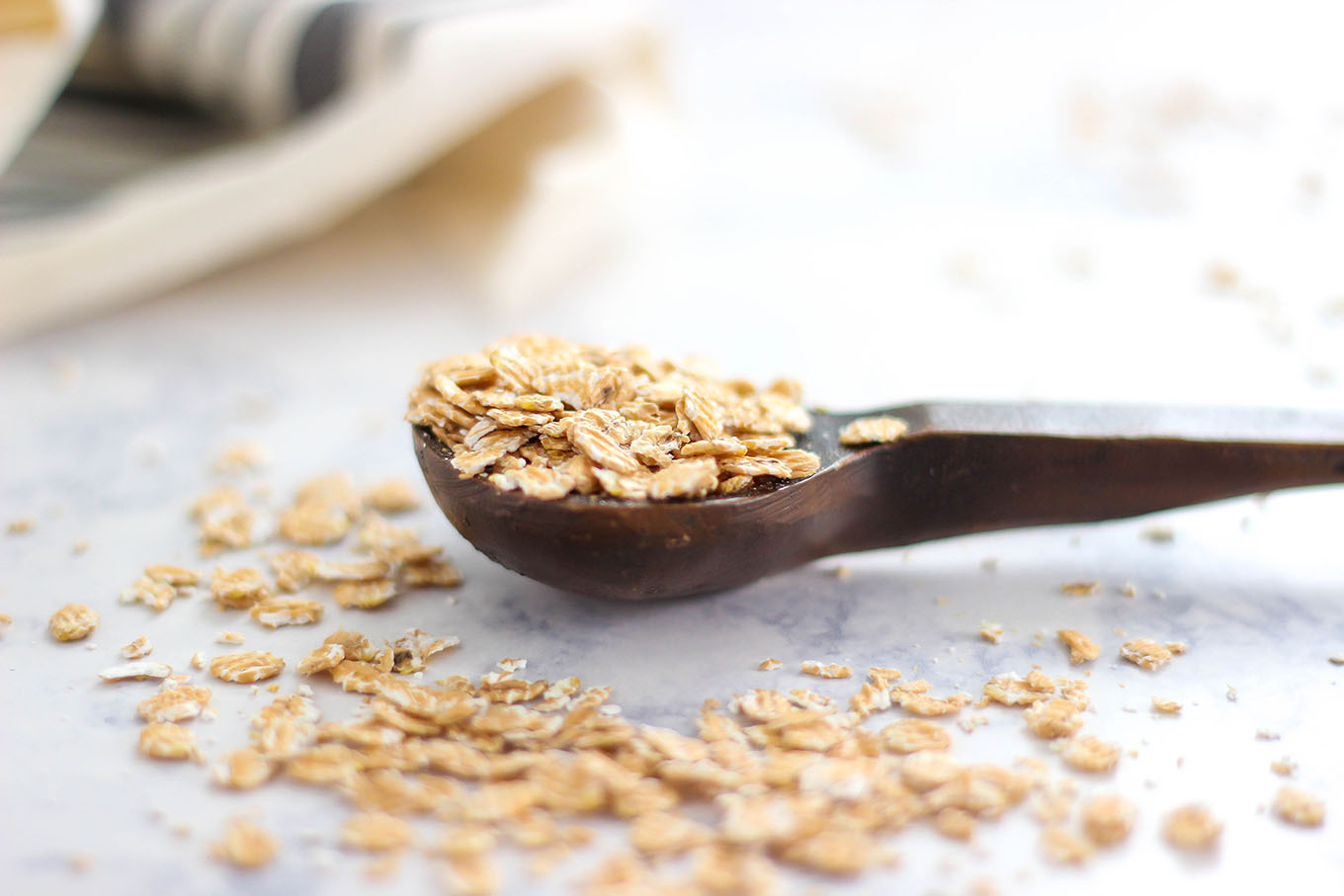 Farm to Table
I think I take for granted the perspective growing up on a farm has given me. As a kid I couldn't have realized how unique it was to pour milk from our own cow onto my cereal in the morning. I didn't realize how special it was to know firsthand the process of cultivating our wheat in the field, grinding it in our kitchen, and baking bread in the warm oven of our farmhouse.
I experienced the farm-to-table lifestyle long before it became a movement. And it was on that farm that I learned so many valuable lessons. I learned the ingredients for a happy life while gathering eggs and nudging animals toward the barn at night—even if I didn't realize it then.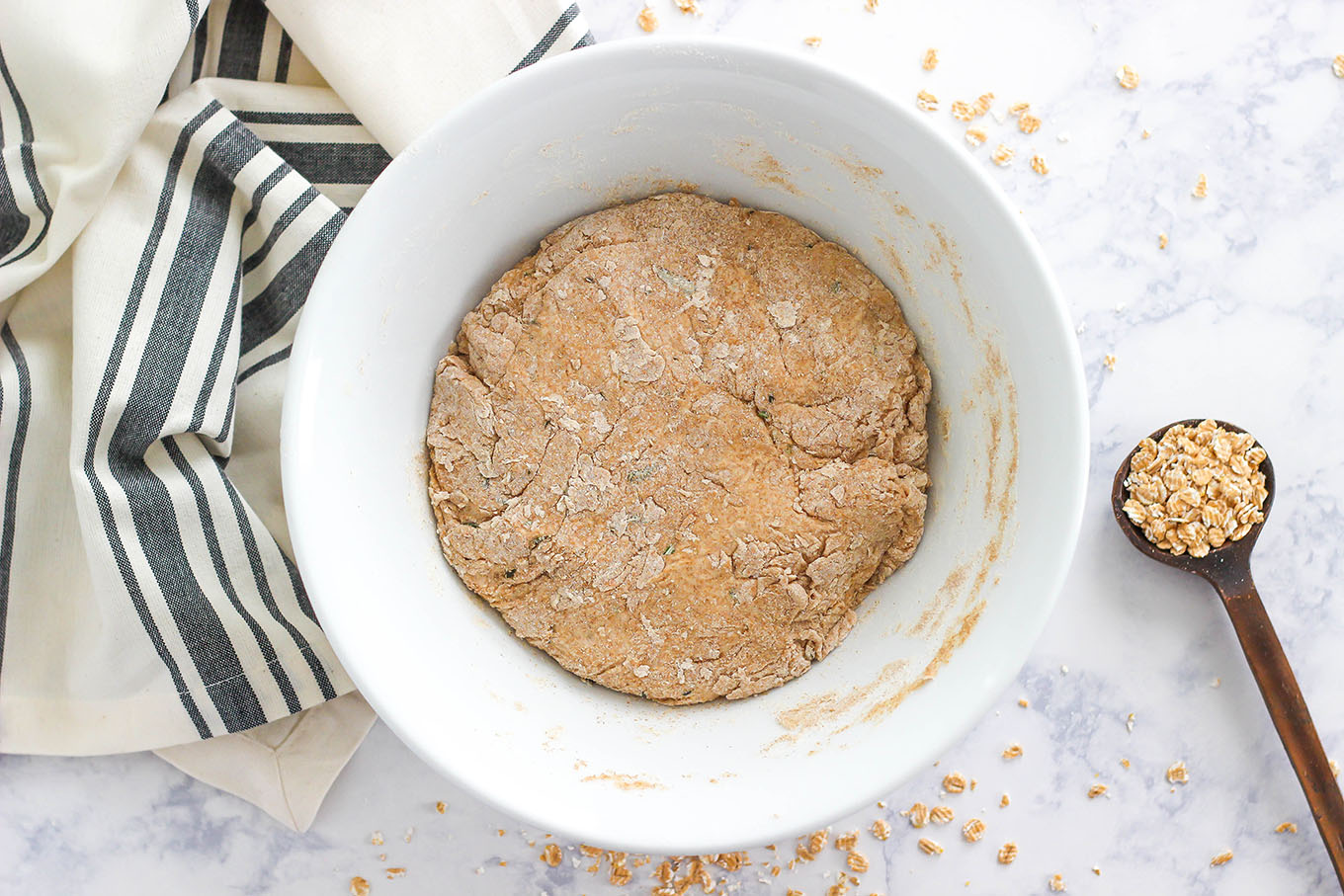 The Simple Ingredients for a Happy Life
Work hard.
Respect nature and animals.
Don't give up.
Make do.
Serve others (and experience the joy that comes from it).
Know that you'll reap what you sow.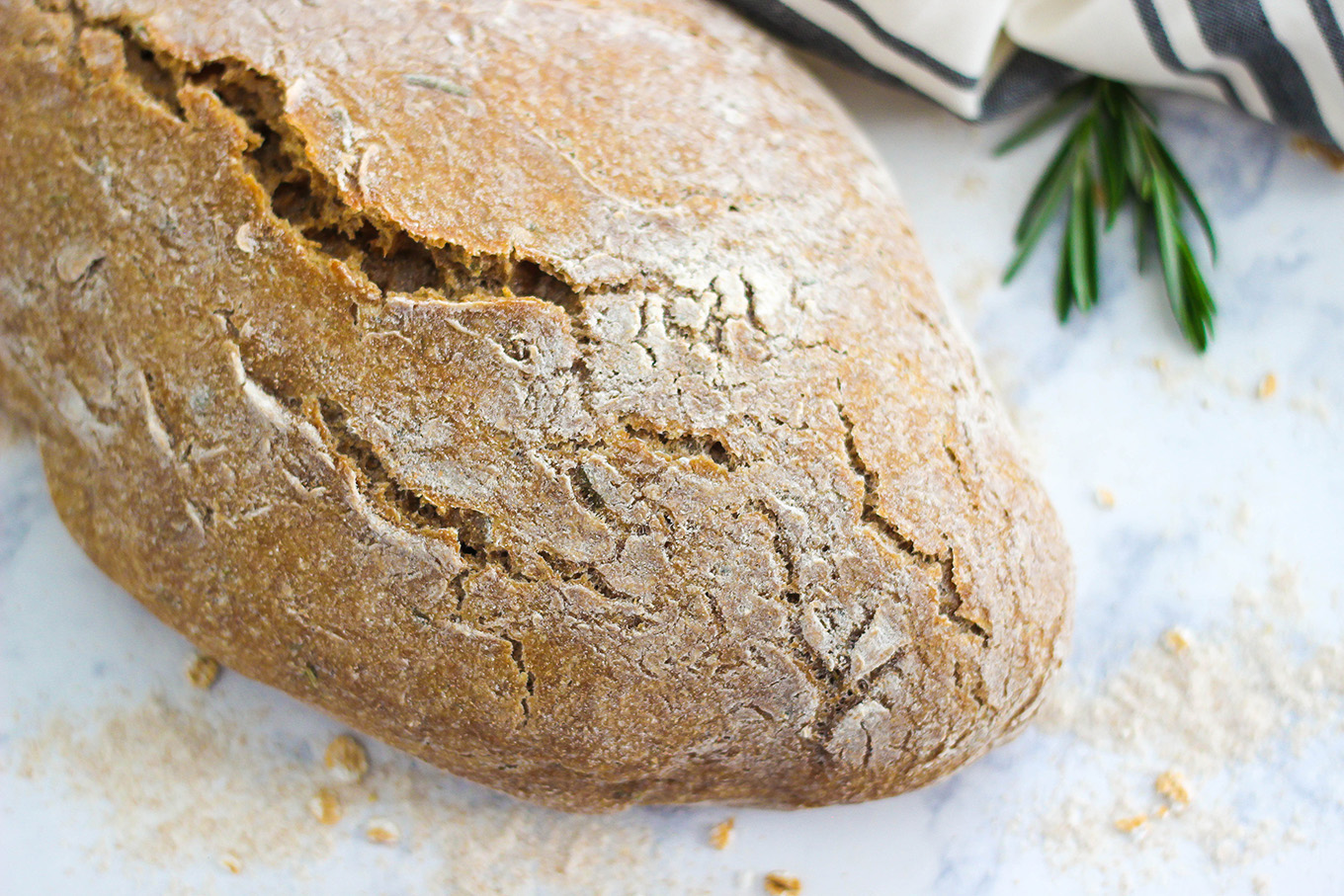 How It All Comes Together
While my own children haven't grown up on a farm, they hear me talk about what it was like for me, and we regularly visit the farm where my dad still lives. My kids get to see the fields of wheat as we drive down the gravel road, just as I did as a child. They get to touch and taste the crops.
And although we don't often grind our own wheat, like my mom did, we do get to create in the kitchen together; we get to take simple ingredients and turn them into something beautiful, wholesome, and delicious.
This is why baking with whole wheat is meaningful to me: It reminds me of my upbringing, the lessons I learned on the farm, and my parents' dedication to their life's work. At the same time, I think of my family now—the chance I have to nourish little bodies and hearts at the same time when we bake together in the kitchen.
It's my honor to join with the #LifesSimpleIngredient campaign and share this healthy, comforting recipe with you, using one of life's most simple ingredients.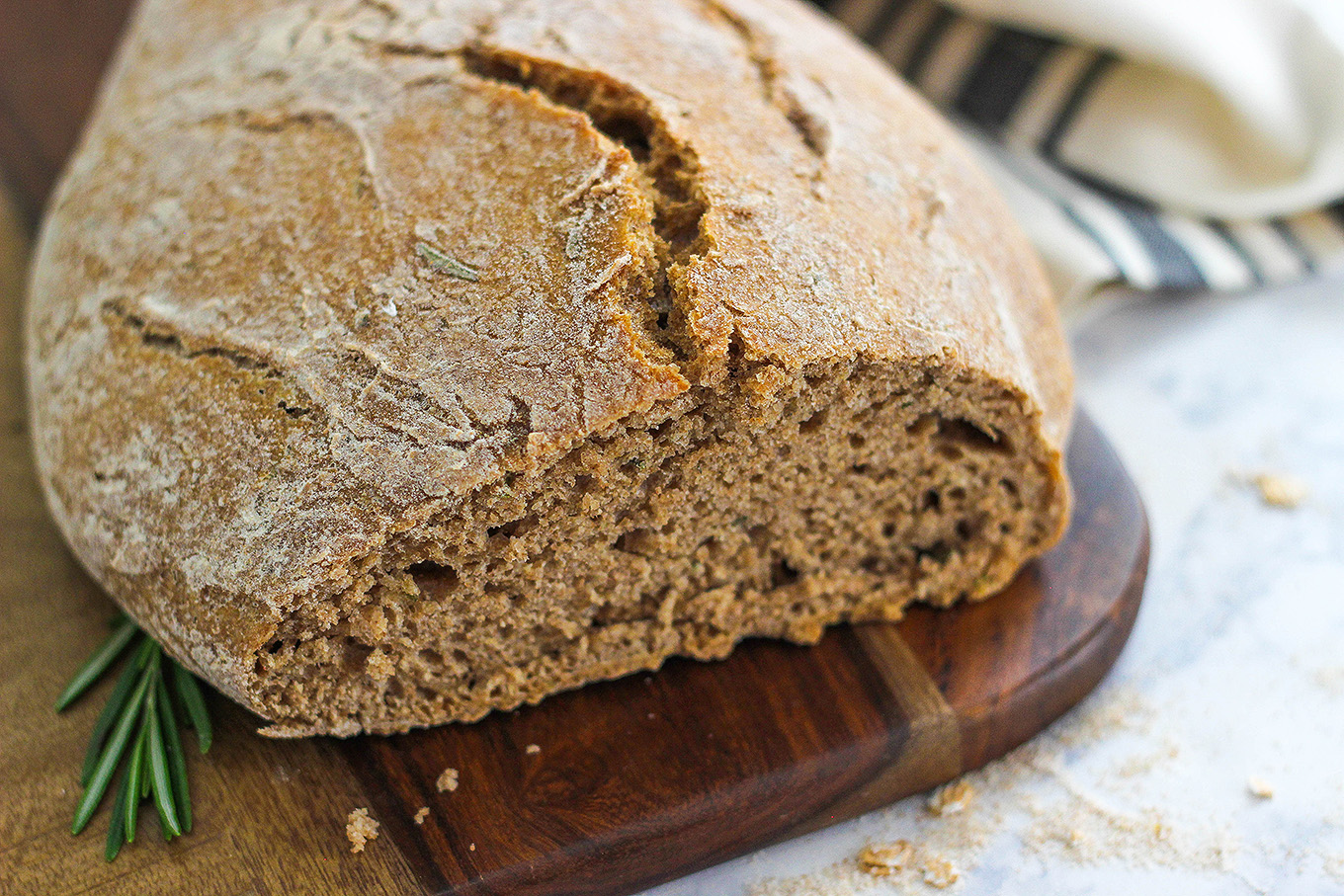 No-Knead Whole Wheat Rosemary Bread
This No-Knead Whole Wheat Rosemary Bread is the perfect recipe for beginners. (Novice bread makers: Don't let bread making intimidate you!) Enjoy a hearty and healthy loaf of bread with just a few steps and a simple list of ingredients.
No-Knead Whole Wheat Rosemary Bread
Ingredients
2 cups whole wheat flour
1 cup all-purpose flour
1 teaspoon salt
½ teaspoon active dry yeast
1½ cups warm water
2 sprigs fresh rosemary, minced
Instructions
In a large bowl, stir together the flours, salt, yeast, and rosemary. Using a wooden spoon, stir
Cover and let rise for 8-24 hours.
Preheat a dutch oven with the lid on in the oven at 450°
Flour a piece of parchment paper, roll the dough out onto it, and shape to where the dough will fit into your dutch oven.
Place parchment paper and shaped dough in the heated dutch oven, cover with the lid and bake for 30 minutes. Remove the lid, and cook for an additional 8-15 minutes, until golden brown.
My kids request homemade bread at least weekly, and for the sentimental reasons I shared above, it's a menu item I'm usually quick to agree to. I hope your family enjoys it as much as ours.
Who knows… Maybe you'll even imagine my parents' wheat fields when you make it.