6-Ingredient Oatmeal Granola Topping is lightly sweetened and crunchy – perfect for sprinkling on yogurt, ice cream, cereal, or fruit.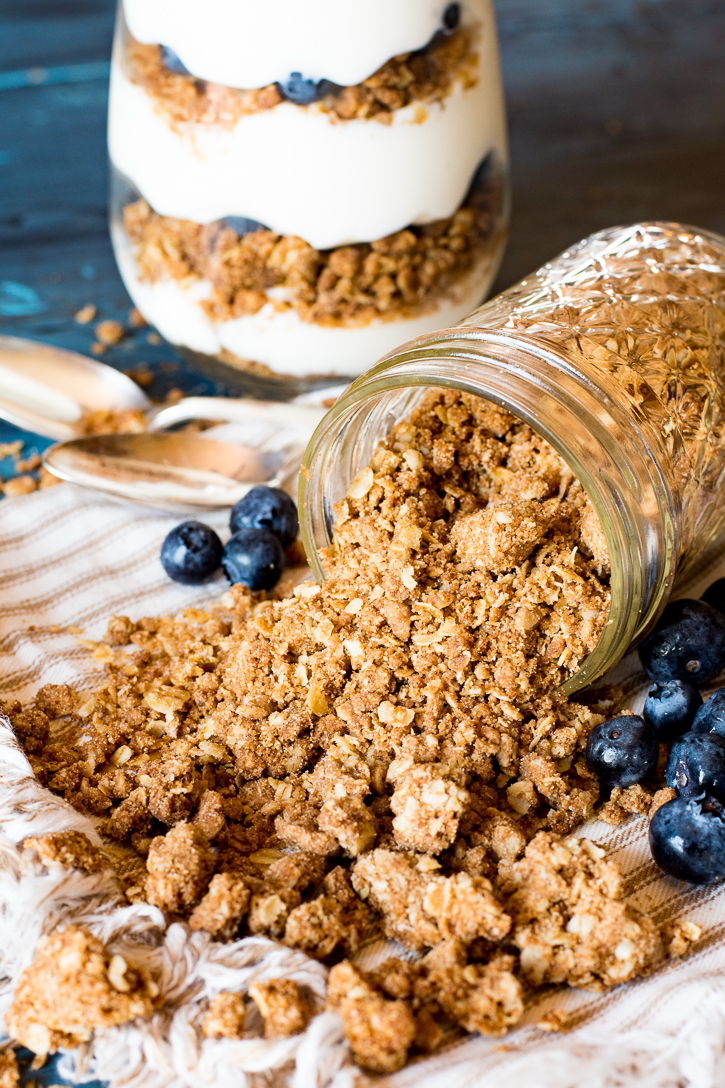 Hello Simple as That Readers! It's Julie from Tastes of Lizzy T.  Are you ready for back-to-school season?
Pulling out the cute lunch boxes and colorful backpacks? Fun.
Setting the alarm and dealing with homework deadlines? Meh.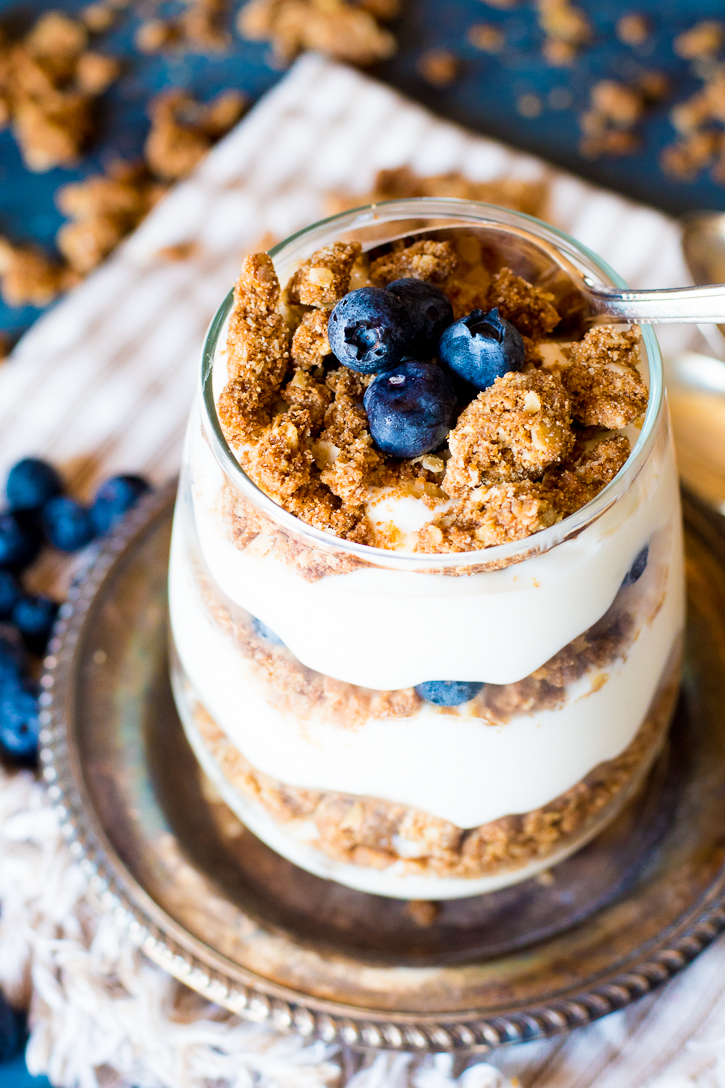 Although getting up before the sun rises isn't on my love-t0-do list, I am ready to get back on a schedule. Summer travel and laziness has caught up with me and I'm ready to be productive again.
Starting the day with a good breakfast is key to helping my day get off on the right foot. I'm sharing with you today an oatmeal granola topping that makes breakfast just a little bit simpler. It's made with just 6 ingredients, including oatmeal and whole wheat flour. This gives you and your children a full belly and energy to face those carpool lines, math problems and whatever else your day holds.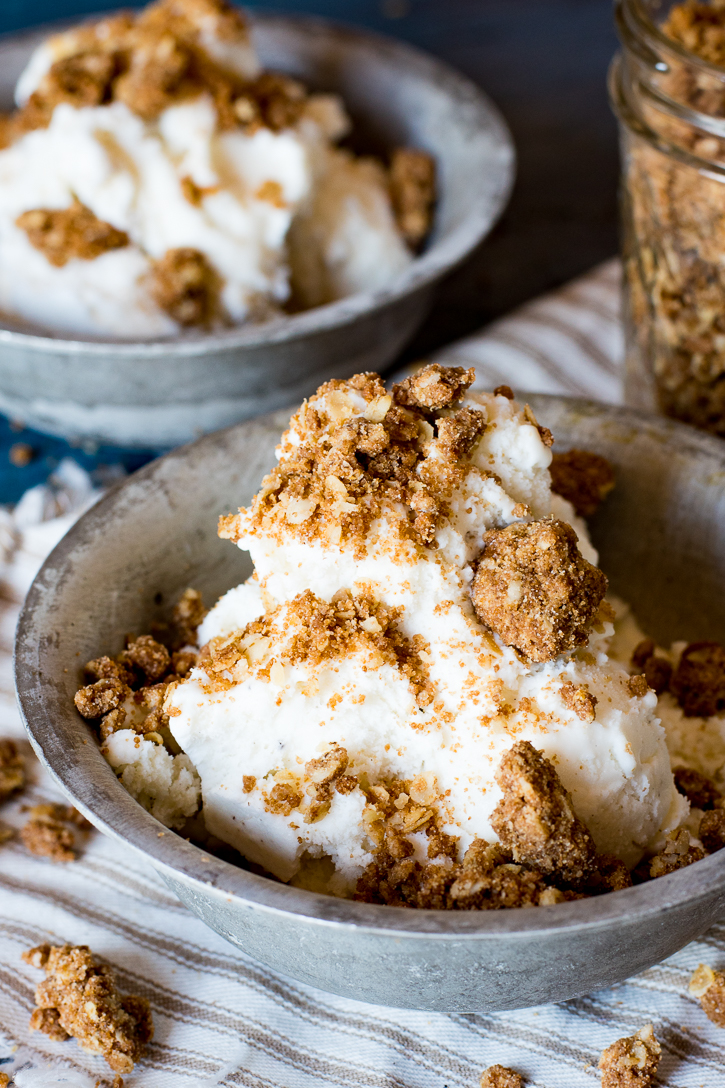 How do we like to eat this oatmeal granola topping?
Layered with Greek yogurt. Make parfaits with fruit, yogurt and this oatmeal granola topping. Yum!
On pancakes or waffles. Sprinkle this topping over your favorite pancake breakfast for a crunchy twist.
In a bowl with milk. I can eat this granola by the bowlful. Its that good!
Over fruit. Baked apples, sweet berries, pumpkin…this is a quick topping to give your fruit a crisp-like flavor.
On ice cream. This is one of our family's favorite ways to end a day.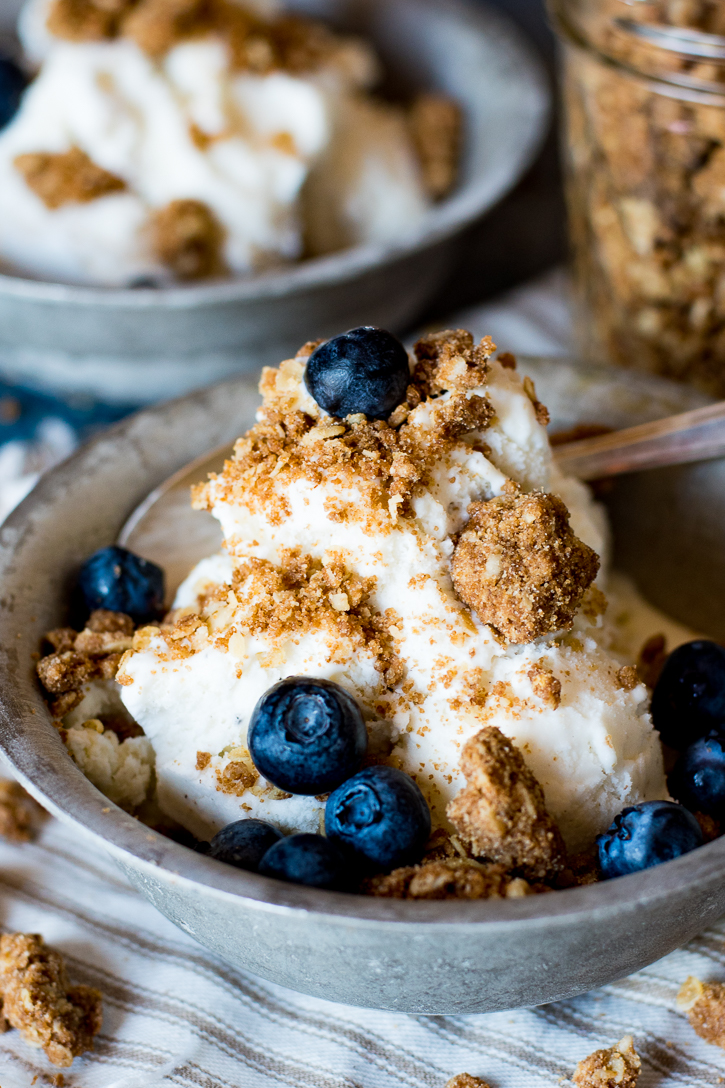 This oatmeal granola recipe makes about 7 cups. Store it in a Ziploc bag. It freezes well, so feel free to make up a double or triple batch to have ready for breakfast or those snack attacks!

Oatmeal Granola Topping
6-Ingredient Oatmeal Granola Topping is lightly sweet and crunchy, perfect for sprinkling on yogurt, ice cream, cereal, or fruit.
Ingredients
2 cups whole wheat flour
2 cups quick cook oatmeal
1 cup dark brown sugar
½ teaspoon salt
1 teaspoon baking soda
1 cup (2 sticks) salted butter, softened
Instructions
Preheat the oven to 325 degrees.
In a large bowl, combine the dry ingredients and mix well.
Add the softened butter and mix until crumbly and well combined.
Spread the mixture on a large baking tray.
Bake for 10 minutes, then stir and bake for another 10 minutes.
Allow the granola to cool, then store in an airtight container.
Oatmeal Brown Sugar Granola Recipe