Conference time is here! I look forward to this uplifting weekend every 6 months and the talks I've listened to already have been amazing! 
I've always loved jotting down my favorite quotes as I listen to the talks. As a young girl I would fill up my favorite notebook with doodles and quotes that stuck out to me and I still do the same thing – only in digital form! This year as I listen to conference I'll be taking notes and making digital printables of my favorite quotes and I'm so happy to share them with you!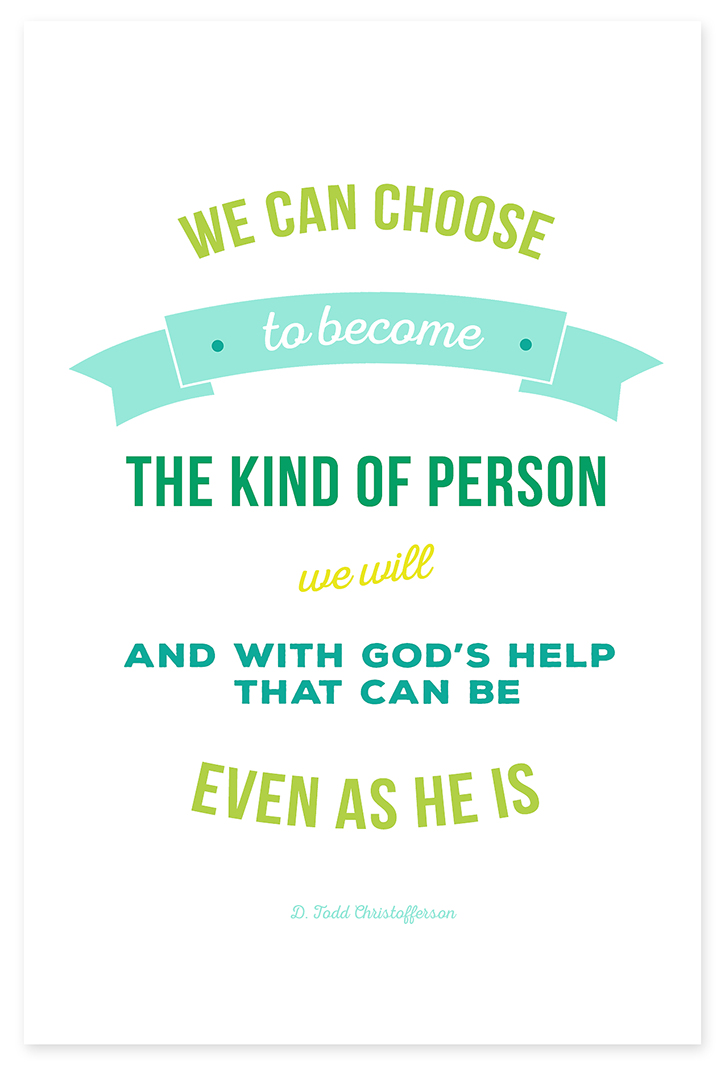 >> Click here to download Even As He Is quote <<
This was one my favorites from Elder D. Todd Christofferson's talk in the Saturday morning session.
"We can choose to become the kind of person that we will. And with God's help that can be even as he is." – D. Todd Christofferson
I'll be adding more quotes right here as I create them, so bookmark this post and keep checking back often.
You'll find links to download digital versions of all the quotes plus links to a few of my favorite talks. I hope you enjoy, and as always, please share with your family and friends!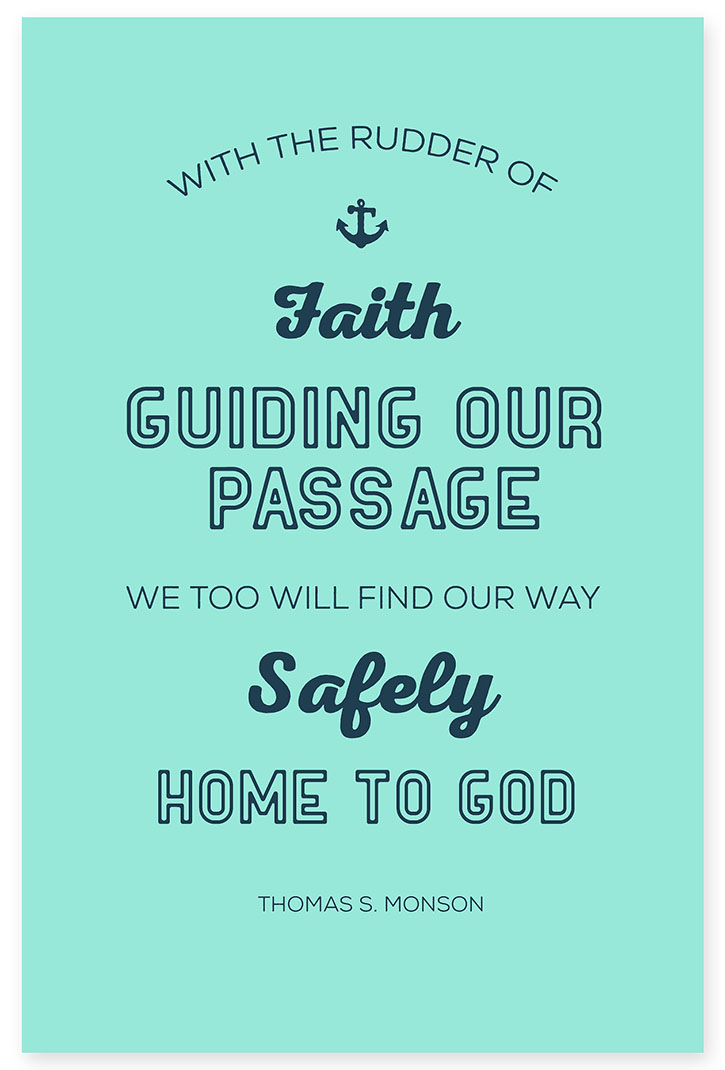 Here's an inspiring quote from the Priesthood session of Conference on Saturday:
"With the rudder of faith guiding our passage we too will find our way safely home to God" – President Thomas S. Monson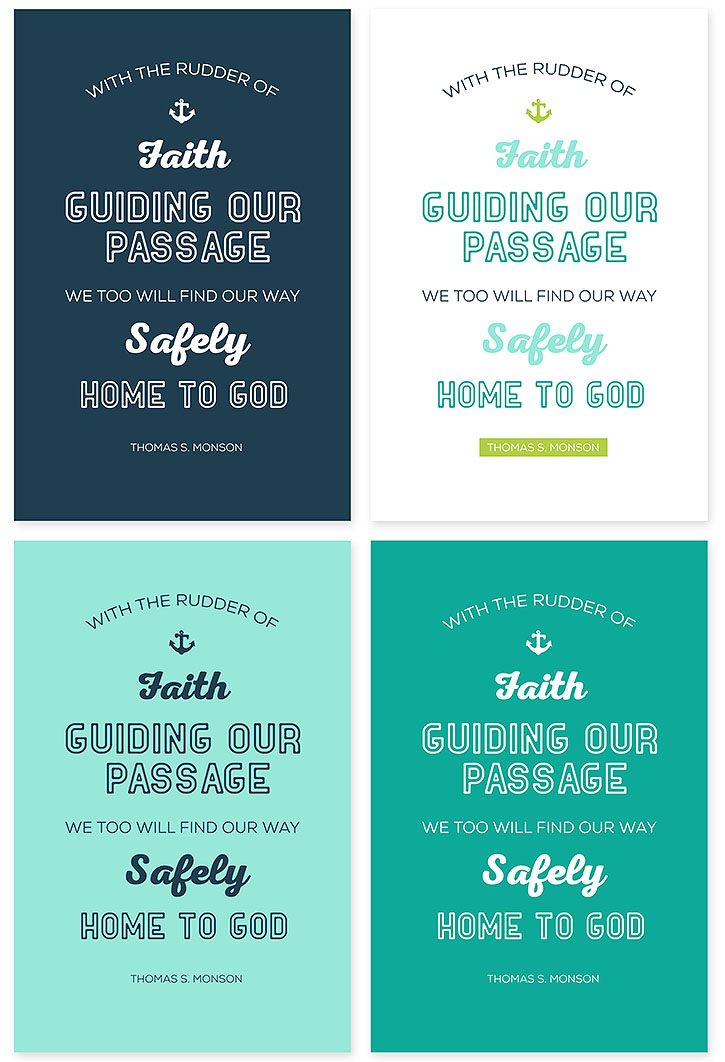 I created the above printable in four different colors. Feel free to download your favorite! Enjoy. 🙂
>> Click here to download With the Rudder of our Faith quote <<
In the Saturday morning session Elder Lynn G. Robbins shared a powerful talk about not trying to please others before trying to please God. He said:
"When others demand approval in defiance of God's commandments, may we always remember whose disciples we are, and which way we face." – Lynn G. Robbins
>> Click here to Download Which Way do you Face Quote <<
President Monson's talk in the Sunday morning session was so beautiful. His message of following the Savior's example really touched me and there were so many quotes that stood out, here are just a few!
"Decisions determine destiny." – President Thomas S. Monson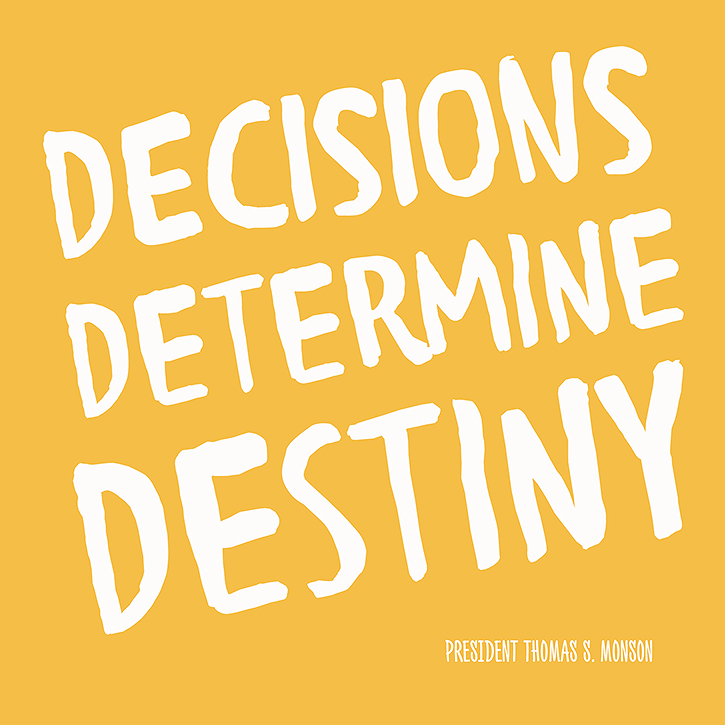 >> Click here to download Decisions Determine Destiny Quote <<
This quote from President Thomas S. Monson was such a favourite of mine. Certainly something to think about as we ponder the life of the Savior and strive to follow in His footsteps.
"Walking where Jesus was is less important than walking as he walked. Emanating his actions and following his example are far more important than trying to retrace the remnants he traversed in mortality." -President Thomas S. Monson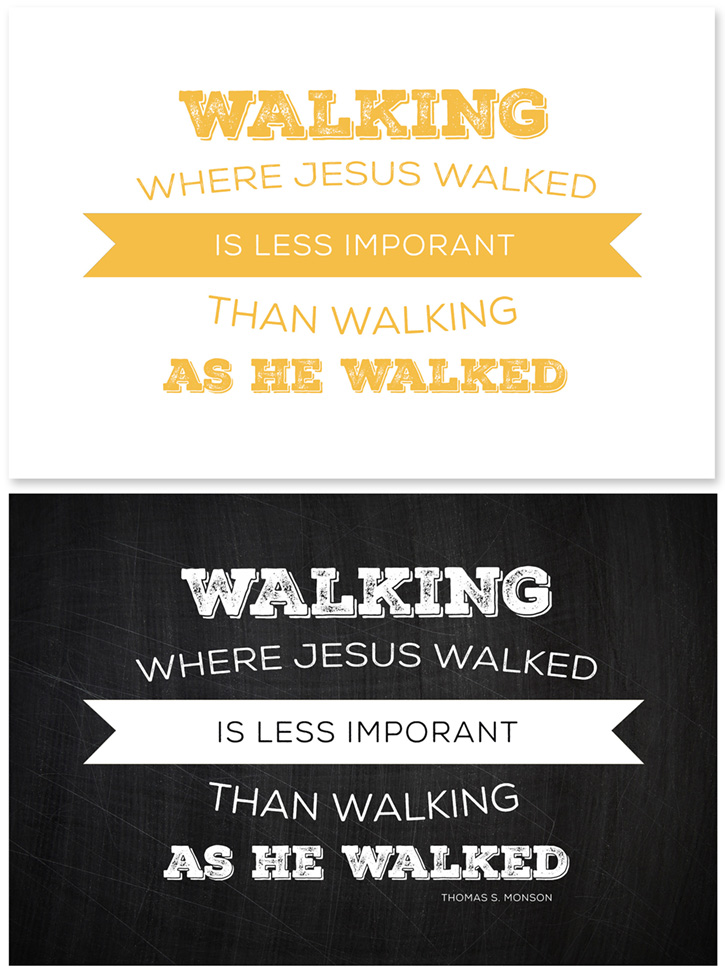 >> Click here to download Walking as He Walked Quote <<
This quote is from Sister Carol F. McKonkie's talk. "Following the Prophet is always right."
>> Click here to download Following the Prophet Quote <<
There were so many of President Monson's words that were oh-so-quotable throughout the conference. This is yet another gem shared by him.
"The Savior's example provides a framework for everything that we do and His words provide an unfailing guide." -Thomas S. Monson
>> Click here to download Unfailing Guide Quote <<
Here's another fabulous quote from Saturday afternoon conference from Elder Richard G. Scott.
"Parents, safeguard your children by arming them morning and night with the power of family prayer."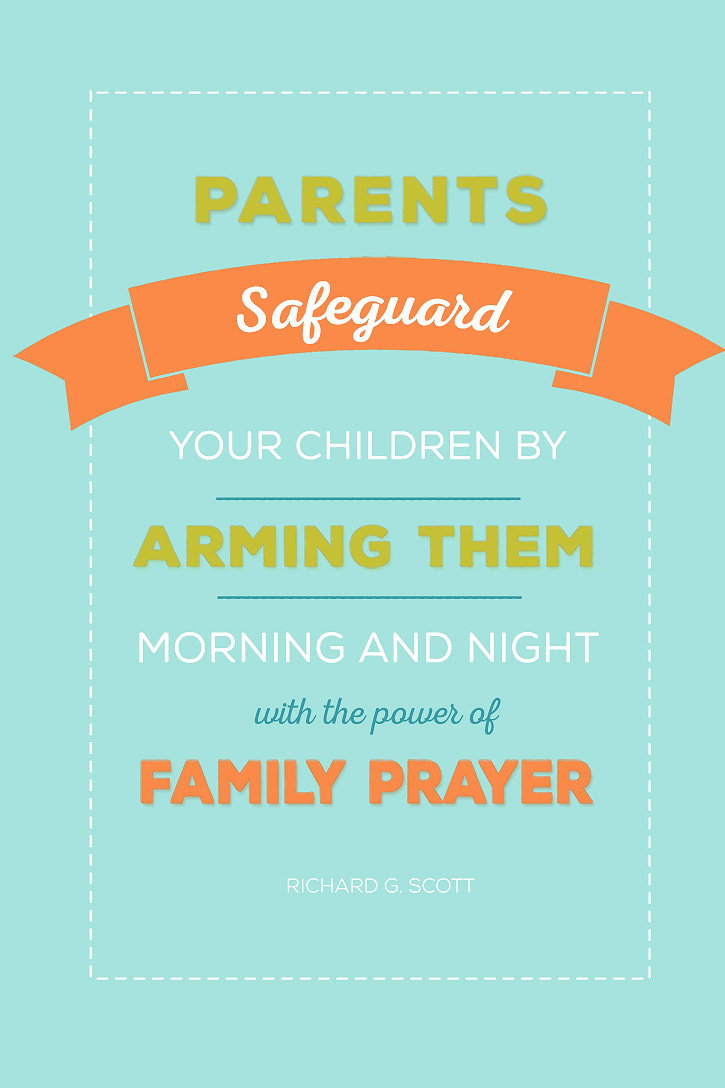 >> Click here to download Safeguard your Children <<
"The lighthouse of the Lord beckons to all as we sail the seas of life." – President Thomas S. Monson.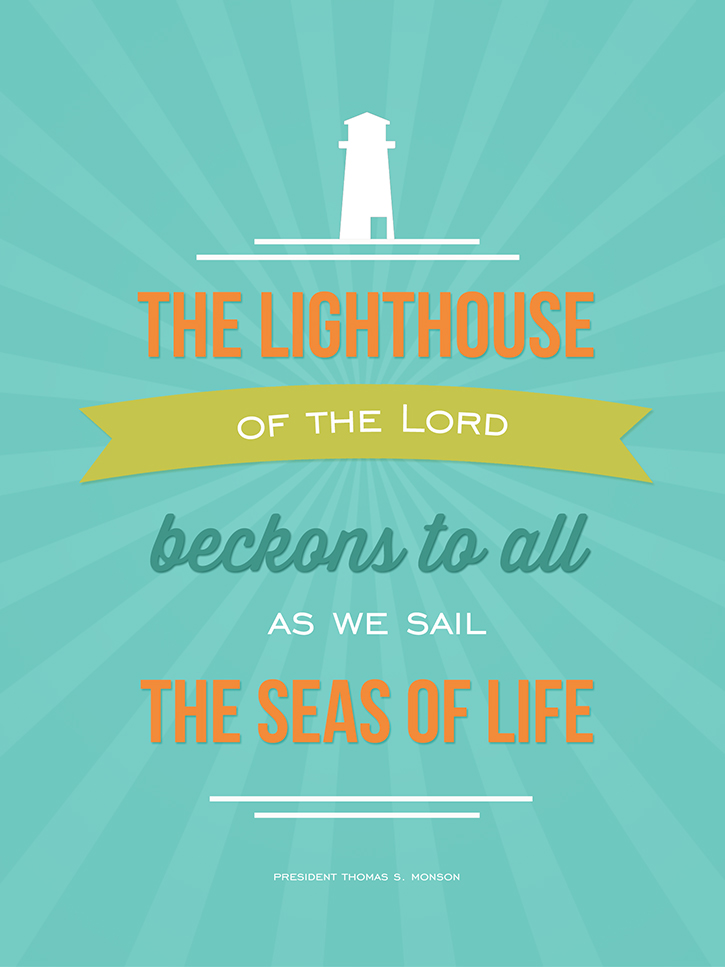 >> Click here to download Lighthouse of the Lord Quote <<
If you're interested in more inspiration you may want to bookmark the Live it. Love it. LDS Pinterest board! This is such a great resource for  all things GOOD. It's a collective gathering of uplifting ideas. The place to find beautiful Christ-centered printables, wholesome activity ideas, LDS inspired decor, DIY projects and more!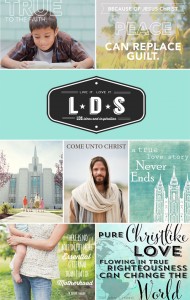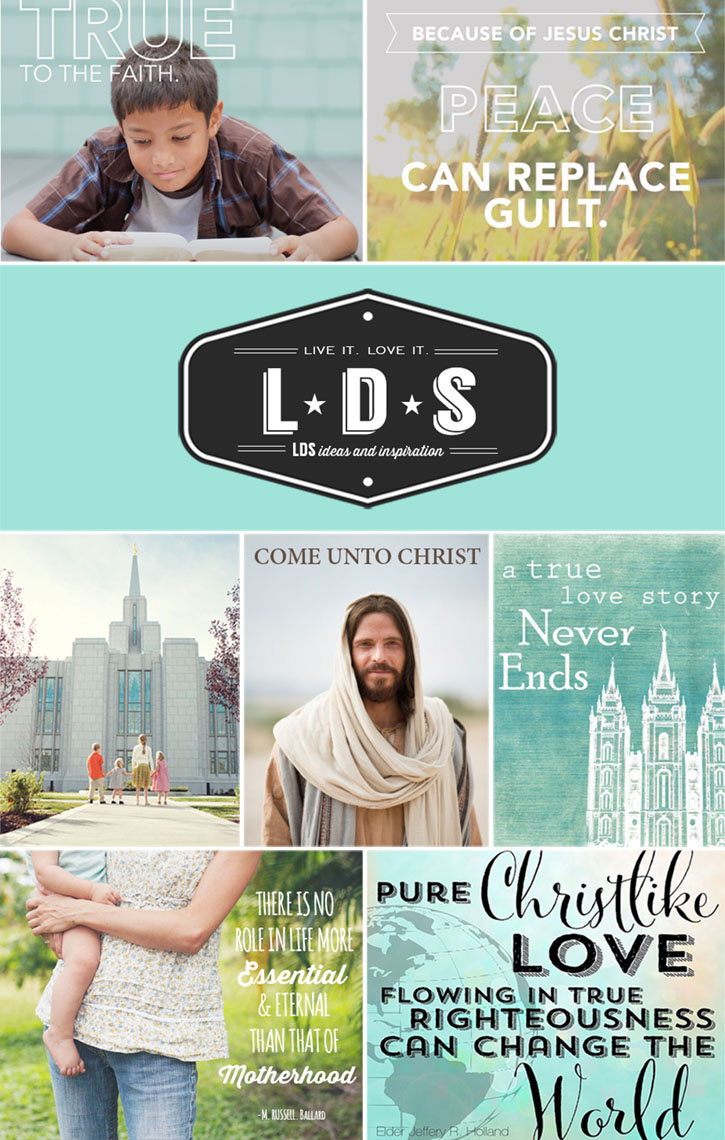 Here's a listing of more  free printables you can find here at Simple as That. I've shared a lot of my favorite quotes turned pretty printables on the blog through the years, so check 'em out! Have a wonderful Sunday everyone! 🙂