In this digital age, the large amount of photos we collect can quickly become overwhelming. Keeping all these photos organized is no small task and is something I've struggled to keep on top of – but not anymore! 2015 is the year I get this photo collection under control and I invite you to join me on this 'One Year to More Organized Photos' journey!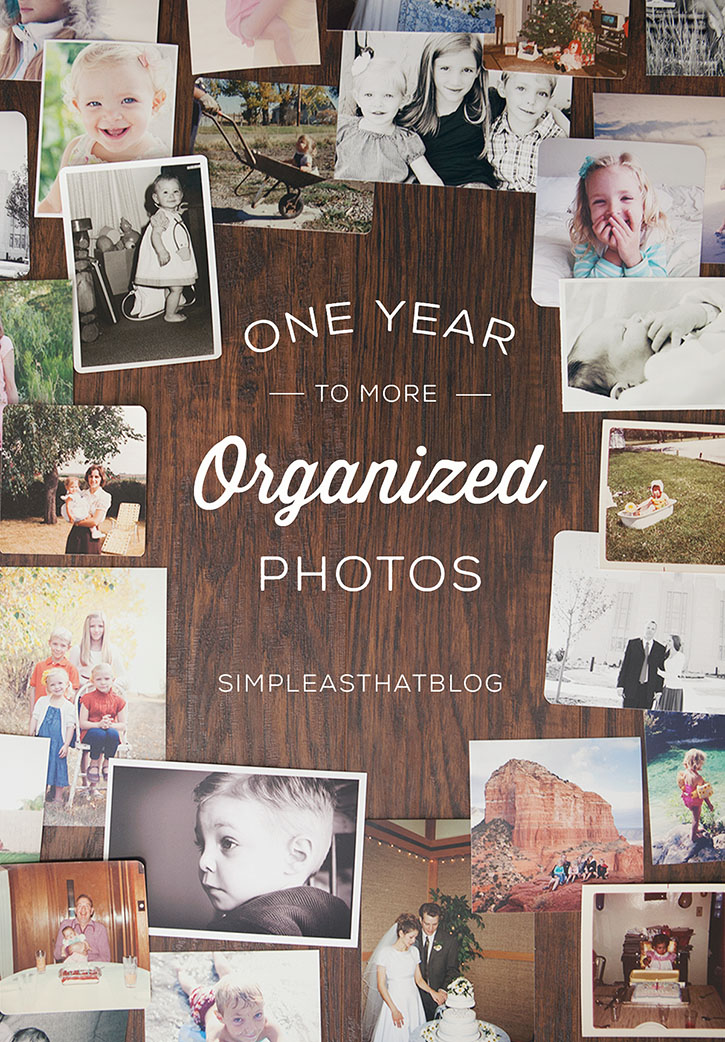 I'm excited to introduce this monthly series to the blog in the new year! You can follow along as I purge, re-organize and take control of my ever-growing digital photo pile!
We'll be touching on all areas of photo organization including:
-how to get started
-digital file storage and organization
-photo printing
-editing, cropping, saving and sharing images
-safe photo storage
-getting photos in albums
-the ins and outs of backing up your images
Taking photos is really the first step in preserving your precious family memories. Organizing and making sure your treasured photos are safe and accessible is a legacy you'll leave to your family. If you don't have a photo organizational system in place right now, I invite you to join me in 2015 and we can conquer this challenge together!