Topped with swiss cheese, avocado, bacon (and more!) these open-face swiss bagels are perfect for breakfast, lunch or snacktime!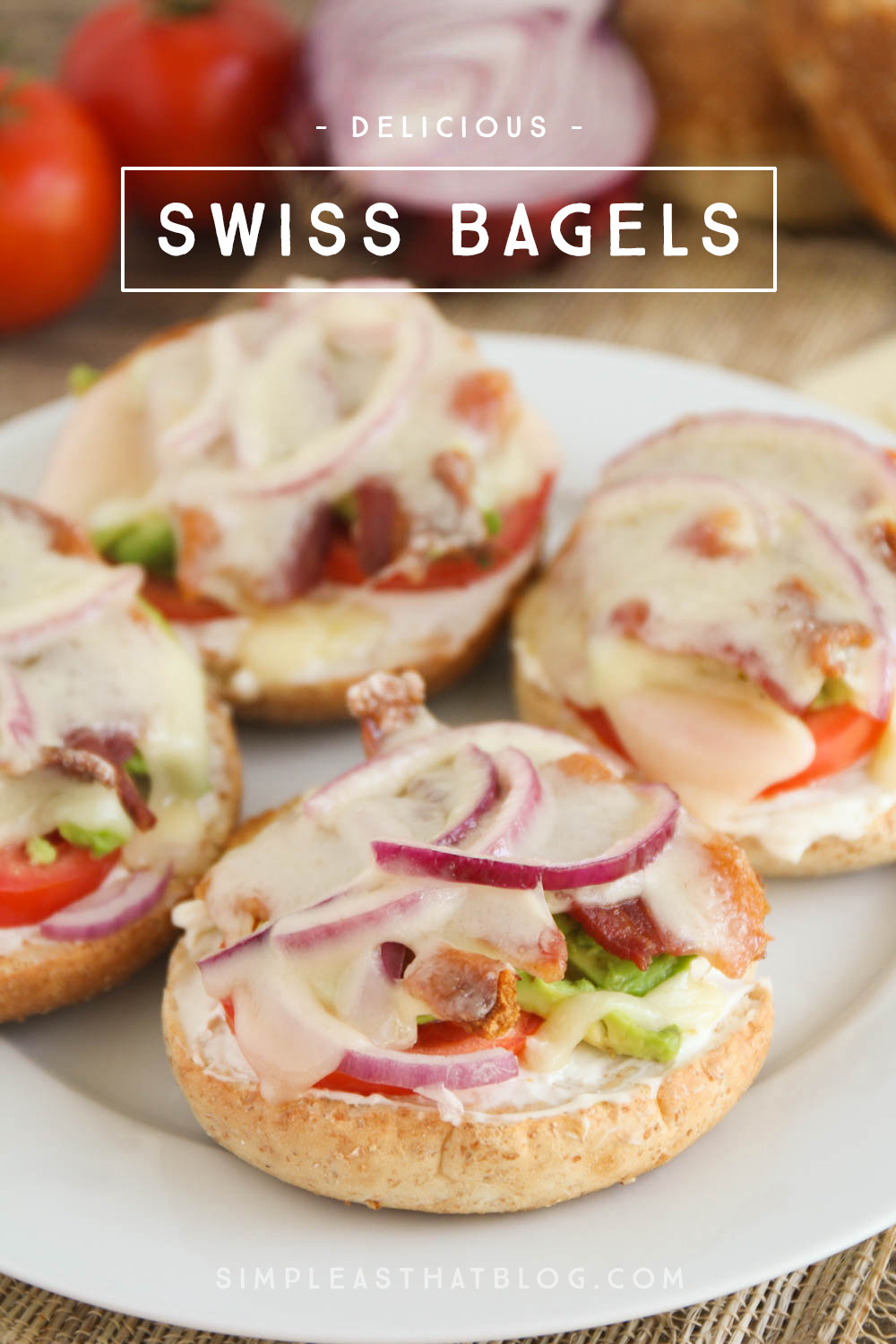 I love the fact that bagels are perfect for breakfast, lunch or a snack and there are so many ways to dress them up.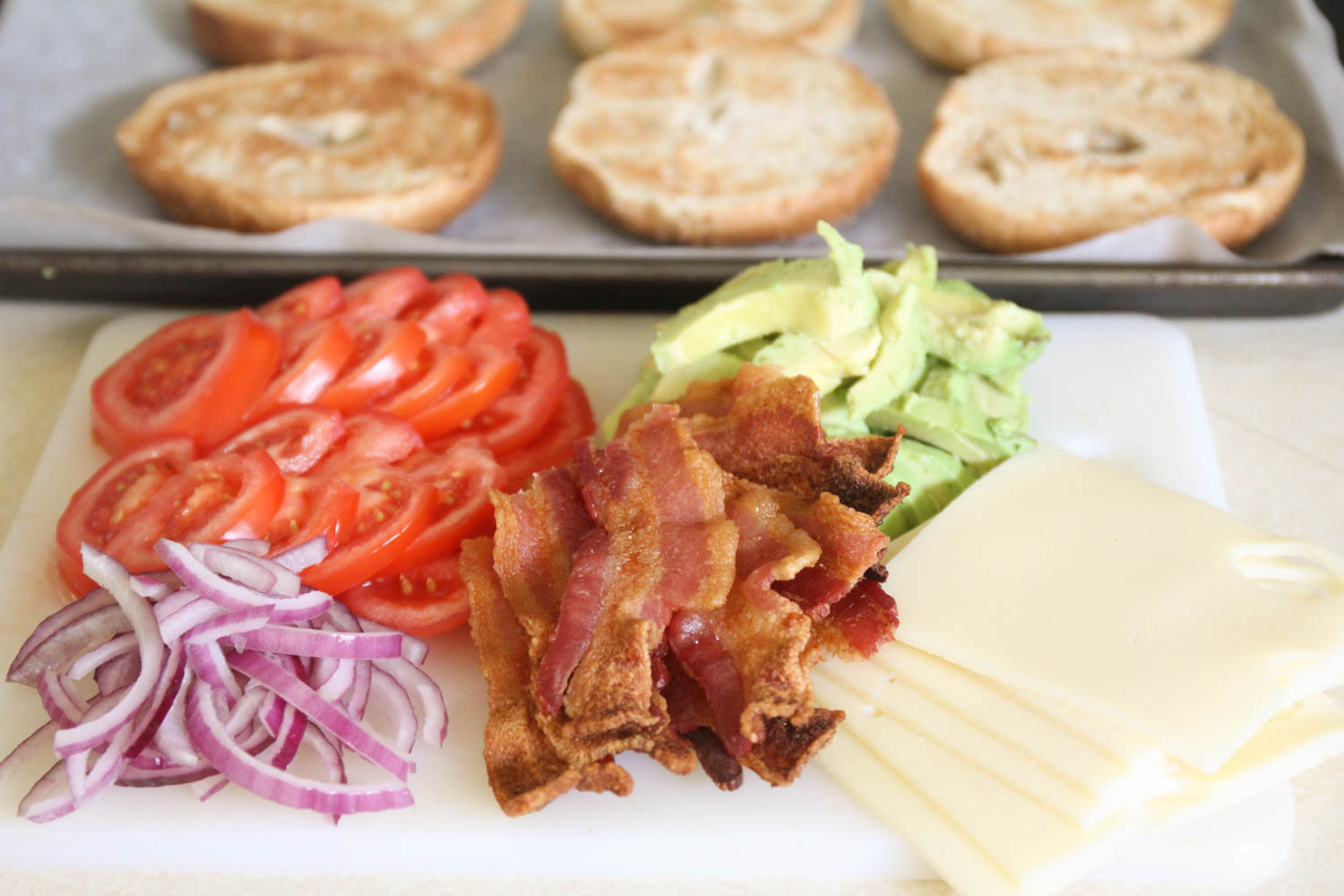 I first tried these scrumptious bagels when my sister-in-law served them at a baby shower. With a short list of healthy toppings, quick prep time and great taste, these swiss bagels have since become a regular at our house!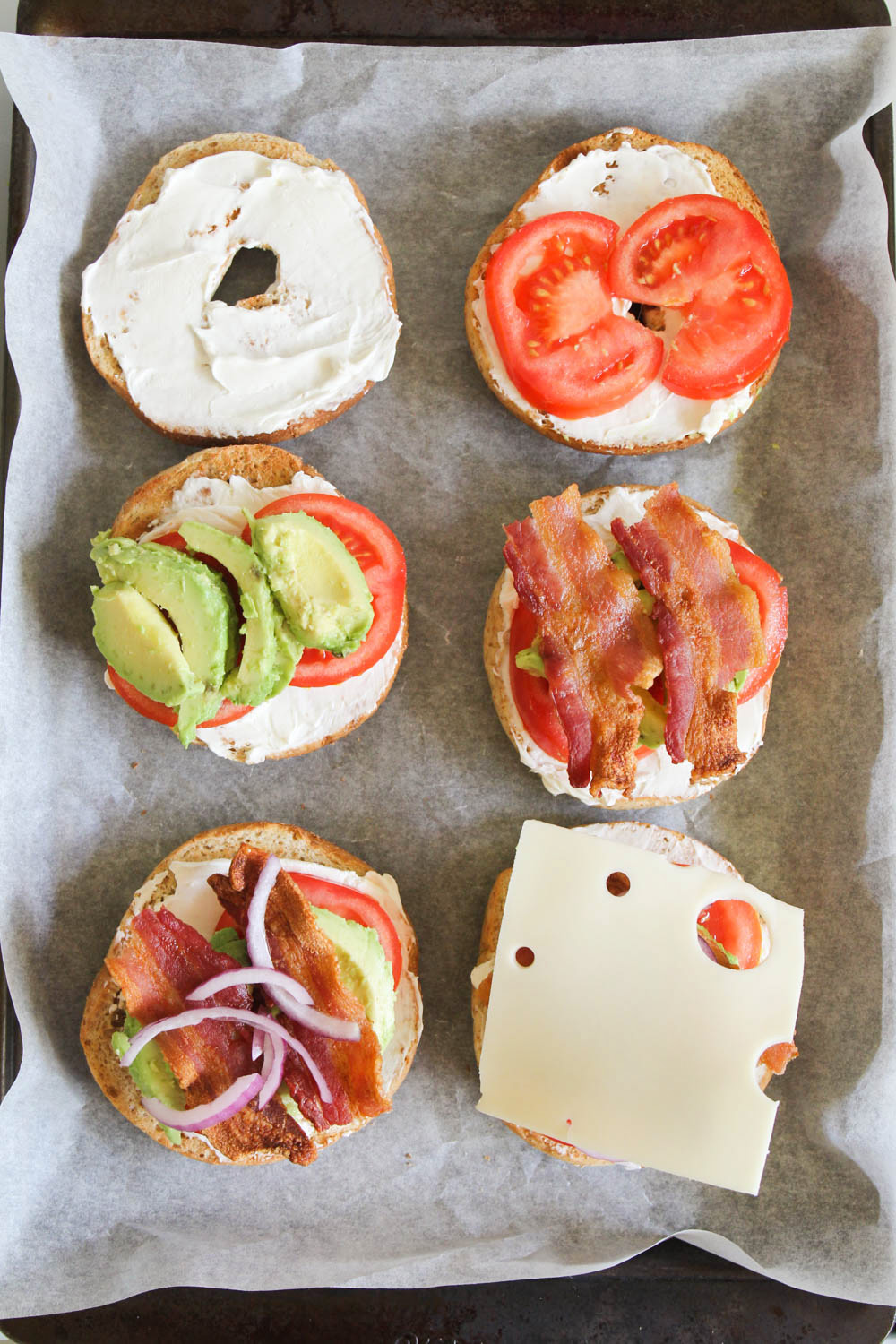 The sliced avocado just might be what seals the deal for me, I love avocado with everything….including in my morning smoothie!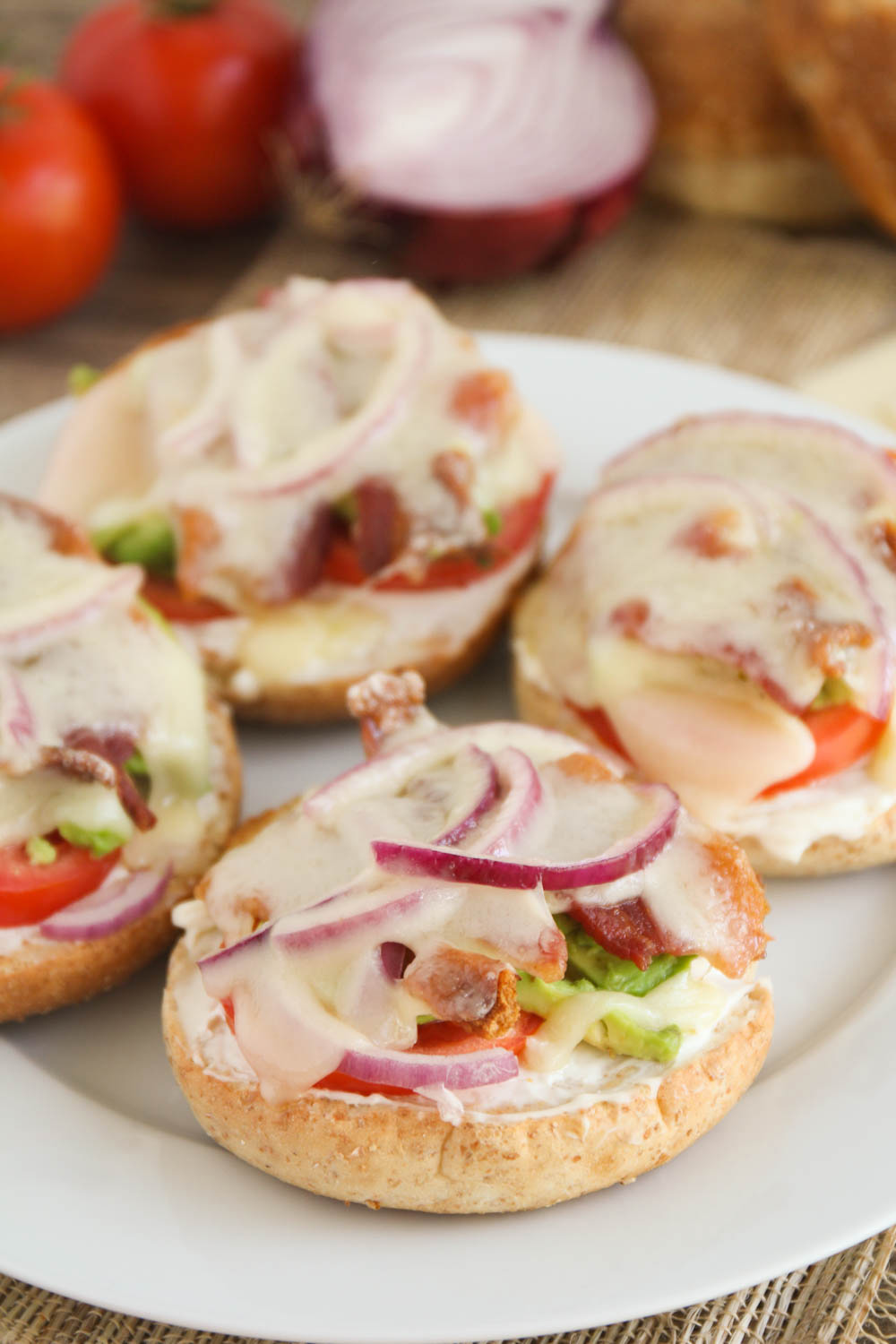 I wanted to share this recipe with you today, if you can consider it a recipe! These bacon and swiss bagels are a breeze to prepare but they're absolutely delicious and filling.

Bacon and Swiss Bagels
Ingredients
Multigrain bagels
cream cheese spread
tomato
red onion
avocado
bacon
swiss cheese
Instructions
Cut desired amount of bagels in half and toast lightly. Spread with cream cheese. Layer tomato, avocado, bacon, red onion and a slice of swiss cheese. Place in low temp broiler just until cheese melts. 2-3 minutes. Serve.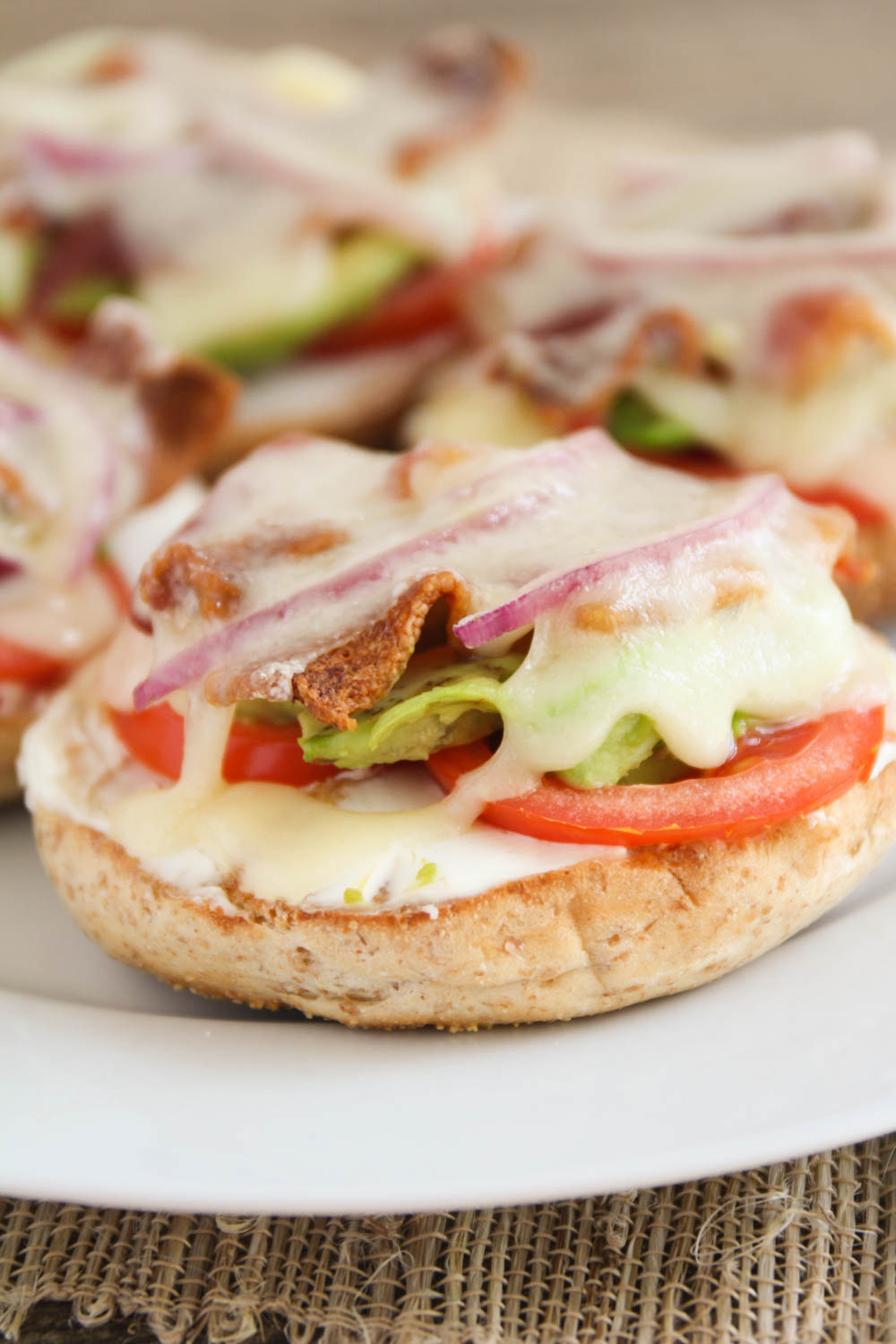 These open-face swiss bites are my absolute favorite way to eat bagels! I hope you enjoy this quick and easy meal inspiration.
Do you like bagels for breakfast, lunch or a snack? What's your favorite bagel topping?
For more easy meal inspiration check out these recipes…
One-Pot Italian Chicken and Rice