This comprehensive system of organizational printables is sure to help you stay on top of life this year! Enjoy a weekly planner, a daily to-do list and schedule, a meal planner, and a 2018 calendar.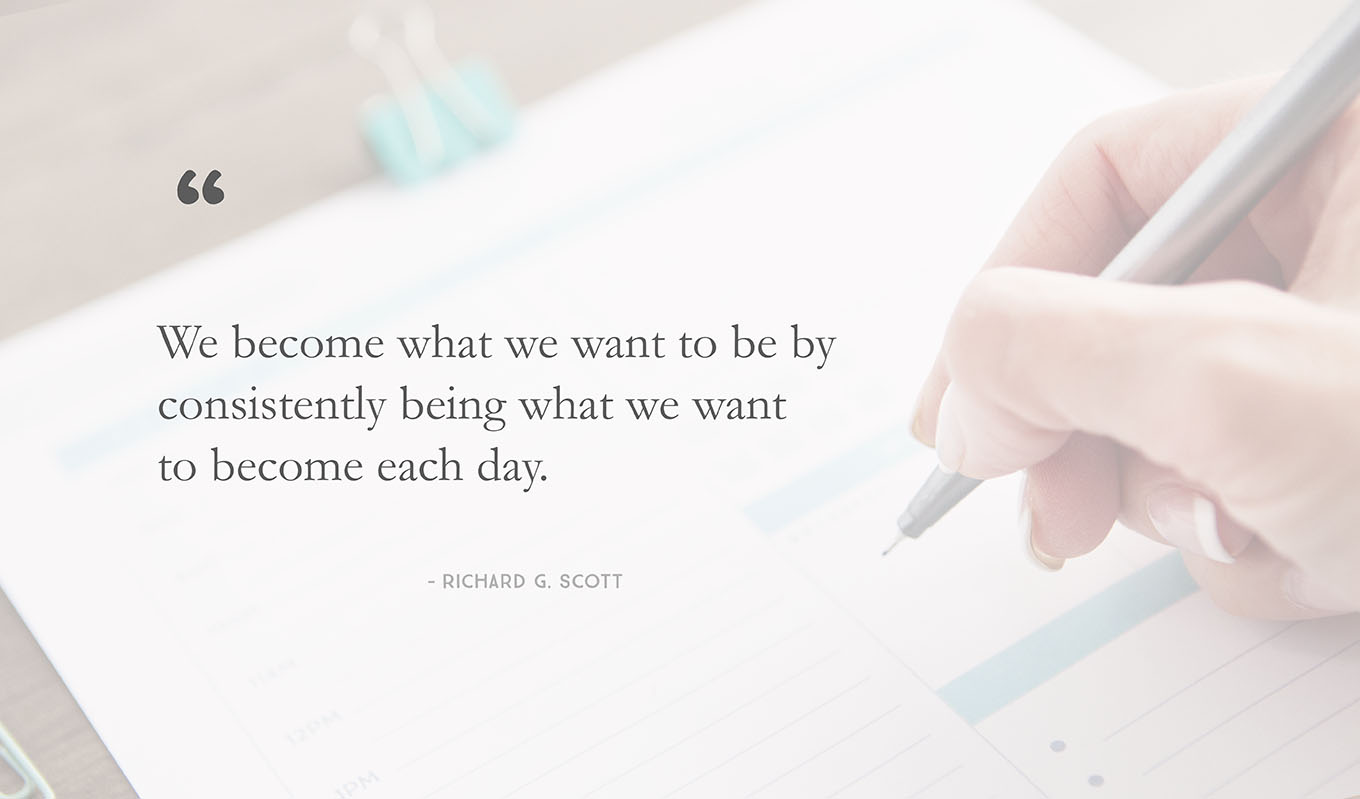 As much as I love staying organized using technology, I'm a paper girl at heart. There's something to be said about writing things down by hand (using my favorite pens, of course!). I love crossing things off my list, circling, doodling and just putting pen to paper when it comes to planning and organizing my days.
If getting organized is on your list of intentions this year, then this set of free printables may be just what you need!
These simple, streamlined printables have helped me get a handle on my everyday commitments, focus on my priorities, use my time efficiently, and have more productive days. I hope they help you do the same!
Where It Started
It all started with the Daily To-Do List I designed last year, which has become my secret weapon for balancing school, motherhood, and work and church responsibilities. I shared some of my best, tried-and-true tips in that post, so it's worth checking out.
Since that initial post, I've expanded my Daily To-Do List to a comprehensive system that includes a weekly planner, a meal planner/grocery list, and an updated 2016 calendar. Together, these printables are such a great tool to help you get organized and stay that way this year!
I designed all of the pages to be printer-friendly and use minimal ink. All that white space makes them sleek and inexpensive to print. To save paper, try printing them front and back.
How You Can Use These Printables
Take a closer look at each of the printables below, and if you'd like to download, use the link included above each photo.
You can print these pages out and store them in a clipboard for easy access, or hole punch them and put together a home organization binder. There are enough pages here to create your own custom planner to help you on your way to getting your day, your week and your life organized!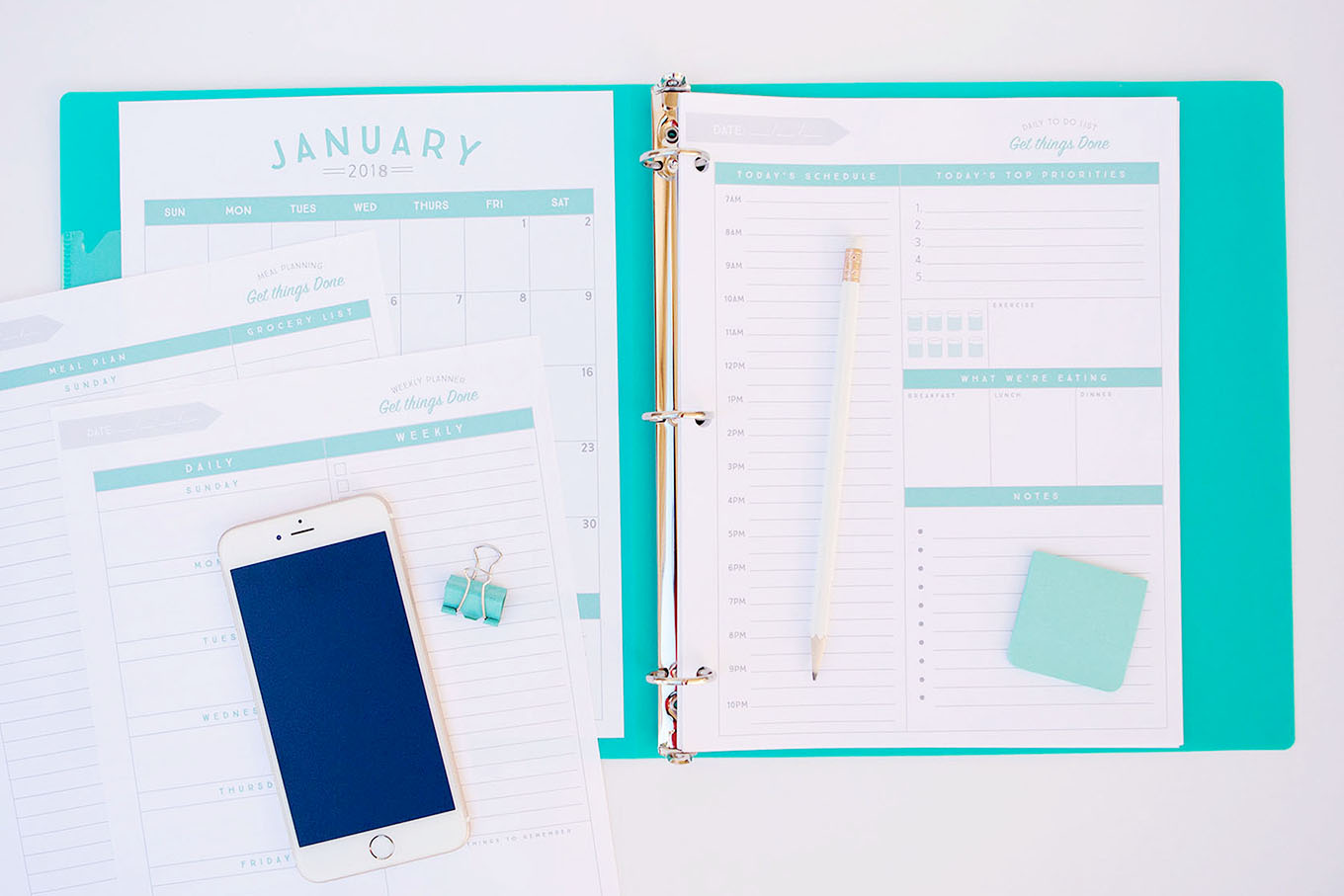 Printables Included in the Bundle
Daily To-Do List
Weekly Planner
Meal Planner / Grocery List
Daily To-Do List
The Daily To-Do List is a detailed docket of everything you have going on during any given day. Use each space to record your top priorities, your scheduled tasks by time, your meals, and even your water intake.
(Note: Printables do not include outside grey border, that's just for ease of viewing online.)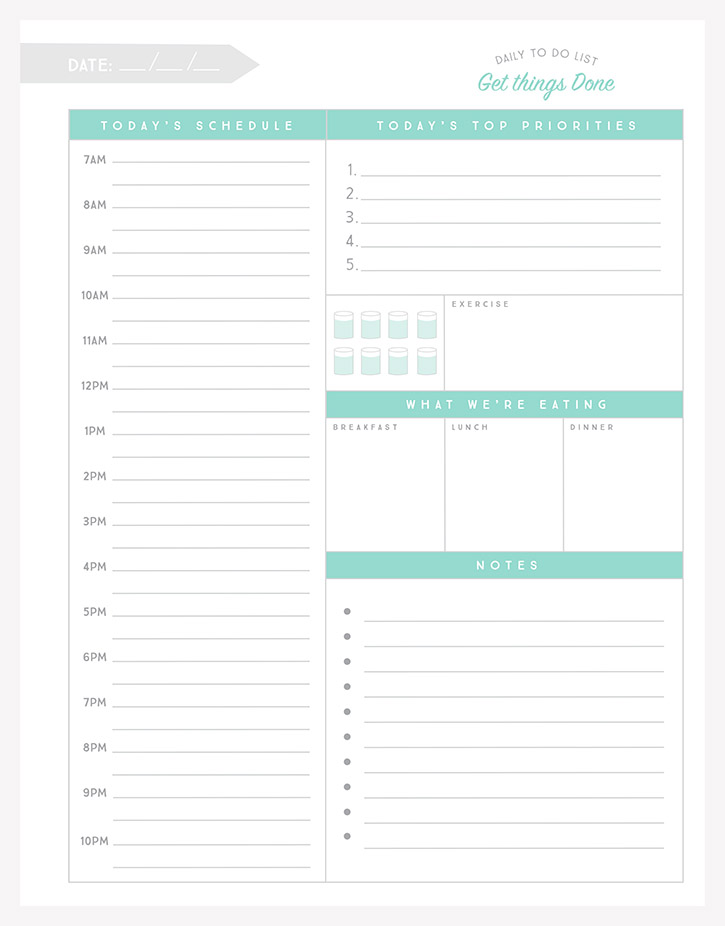 Weekly Planner
This weekly planner is a great way to get a bird's eye view of your week and then prioritize your weekly to-do list. Use it in conjunction with the Daily To-Do List or on its own.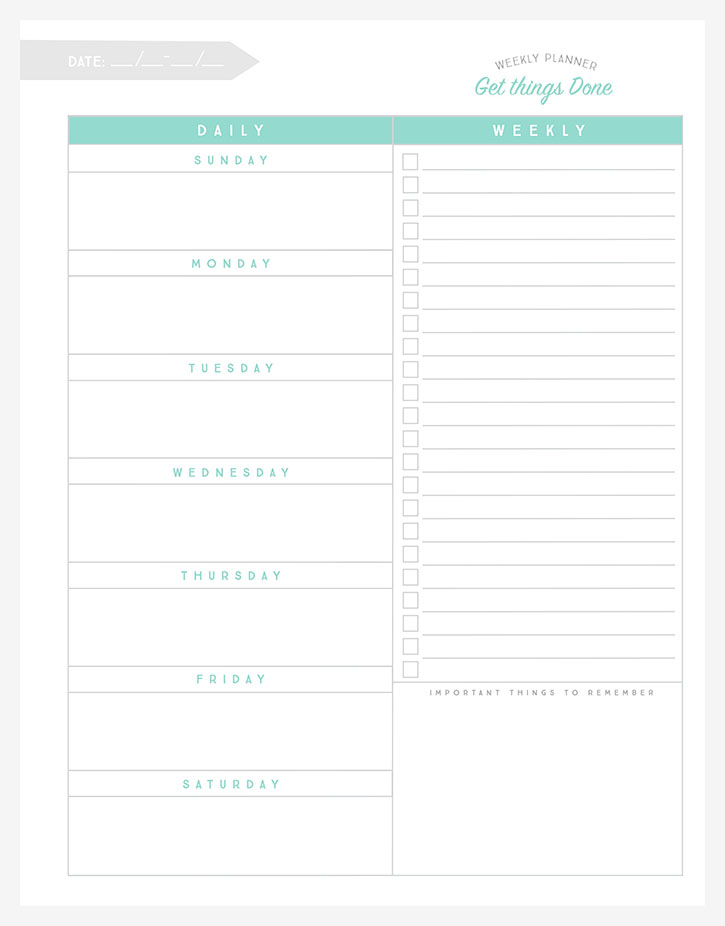 Meal Planner / Grocery List
Plan your menu for the week, including breakfast lunch and dinner. I especially love this meal planner because it includes a handy grocery list. Print it out and include it in your home organization binder, or pin it to the fridge to refer to throughout the week. I typically like to sit down and plan my meals for the week on Sunday evening.
If you're looking for some new recipes to add to your menu, check out some of our favorite recipes that have been shared here at Simple as That through the years.
2018 Printable Calendar
Click here to download 2018 Calendar
Click here to download 2017 Calendar
I love the vertical format of these calendars and the handy "things to do" list included at that bottom. You can print them in color as shown or choose to print them in black and white using your printer settings.
If you liked this post you might also enjoy…