With the warm weather comes many unique opportunities to spend time outside as a family. Follow along on our travels as we explore the great outdoors, get active and connect as a family this Summer in our brand new Outdoor Family Adventure Series!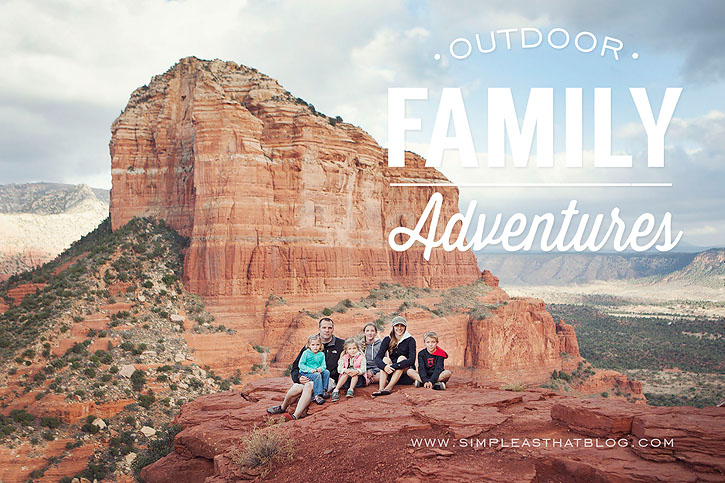 "In every walk with nature one receives far more than he seeks." – John Muir
We love spending time outdoors as a family and have had some incredible adventures together through the years! We've hiked volcanoes,  explored beautiful beaches, taken in gorgeous views from mountain peaks and experienced the wonders of nature in our very own backyard!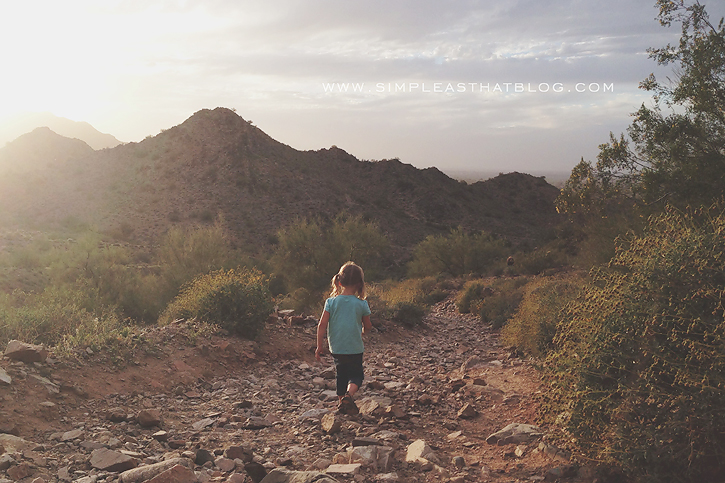 This Summer I invite you to come along with us as we travel throughout Arizona, Utah and Alberta, Canada and explore the beautiful world around us. We hope to refresh, renew and reconnect as a family and we encourage you to do the same!
Along the way we'll be sharing…
Outdoor photography tips
Healthy recipes and on-the-go family friendly snack ideas
Tips for enjoying nature as a family
Ideas of where to find family friendly outdoor adventure
Leisure apparel ideas for an active lifestyle
Much, much more!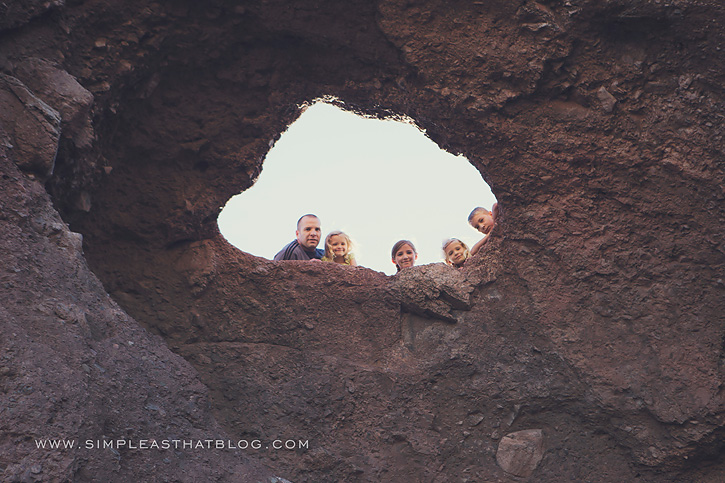 Some of my favorite memories are of times spent out in nature with my family. Whether we travel far from home or go on a simple nature walk, there is just something about being outdoors as a family that fosters connection.  I also love that being outdoors encourages us all to get out and get active!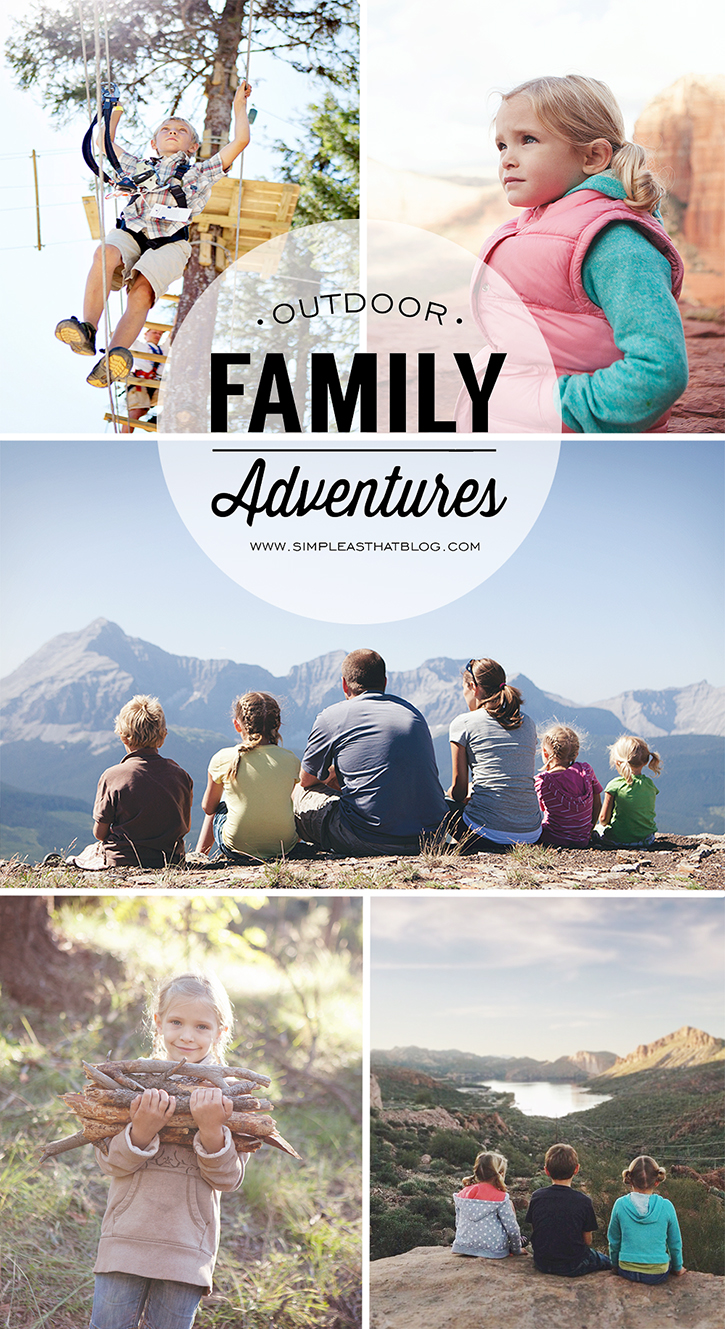 I bring my phone along wherever we go and you can follow along with our outdoor adventures on Instagram and Facebook using hashtag #OutdoorFamilyAdventures. Here's a little peek at what we've been up to…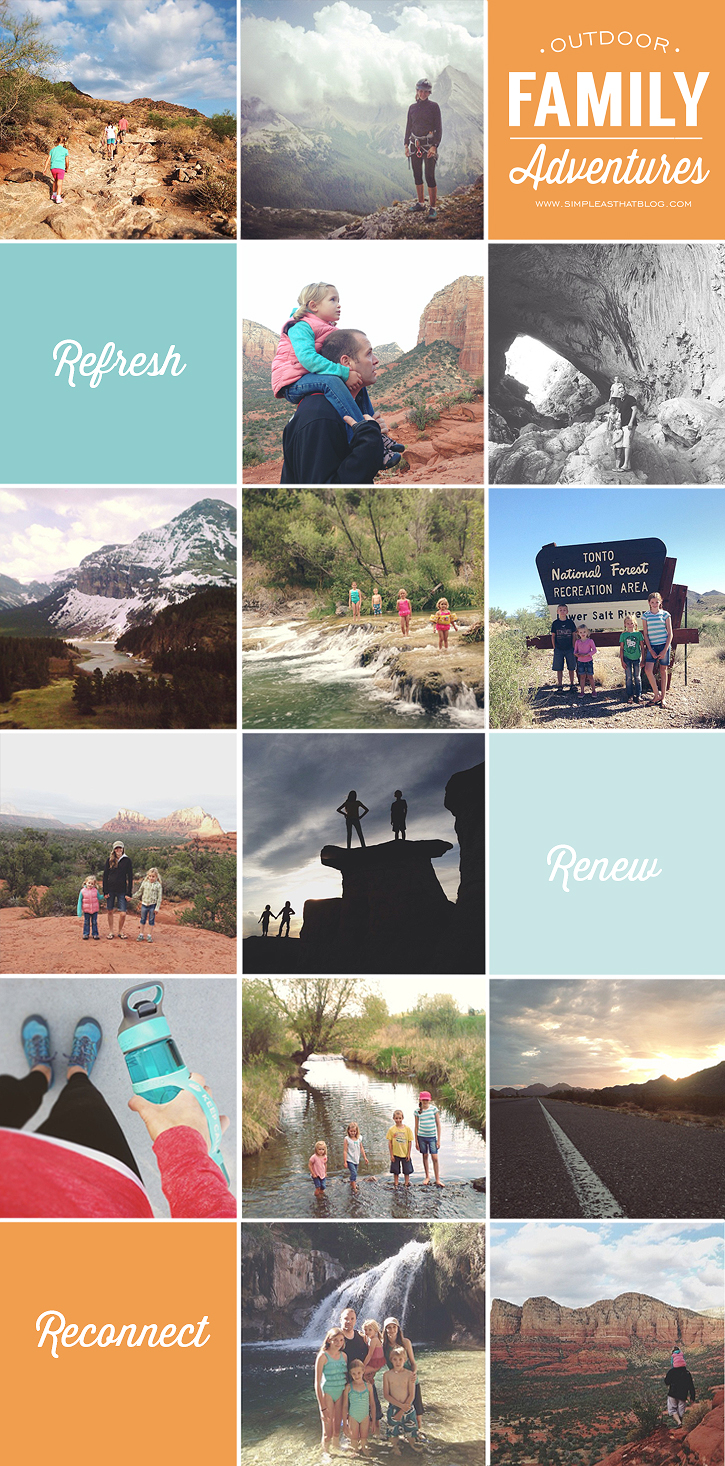 I can't wait to share our family's Summer adventures with you and I'd love to see what you're doing too! Tag your photos on Instagram using hashtag #OutdoorFamilyAdventures to show us what family fun you're having this Summer.
A special thank you to EasyLunchboxes, Albion Fit, Lifeproof and KIND Snacks for being a part of the Outdoor Family Adventure series!