Our travels took us to Banff National Park this Summer and it was the perfect backdrop for some amazing Outdoor Family Adventures! Come explore the beauty and wonder of Banff National Park with us – first stop Lake Louise!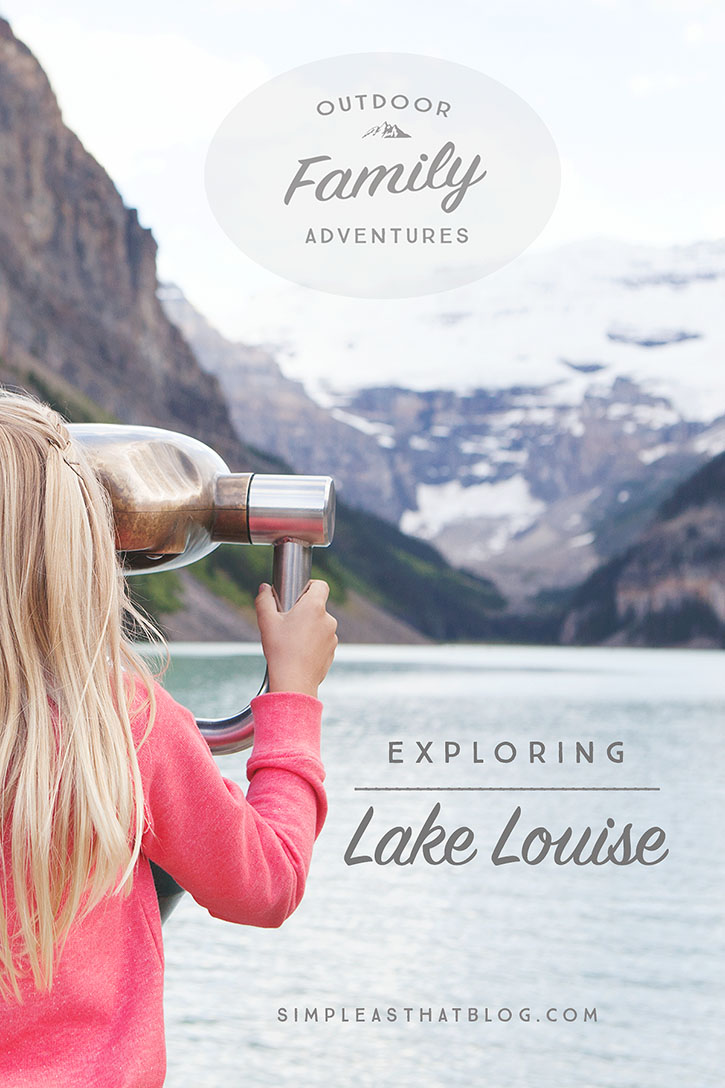 We spent a week this Summer in beautiful Banff National Park taking in the breathtaking mountain views, exploring icefields, hiking and connecting as a family in nature. It was truly one of the most memorable vacations we've been on as a family!
We were able to squeeze so much into our trip and I want to tell you all about the things our family loved most during our time in Banff/Lake Louise. I'm going to break this up into a few posts so I can focus in on all the details, beginning with the time we spent in and around Lake Louise!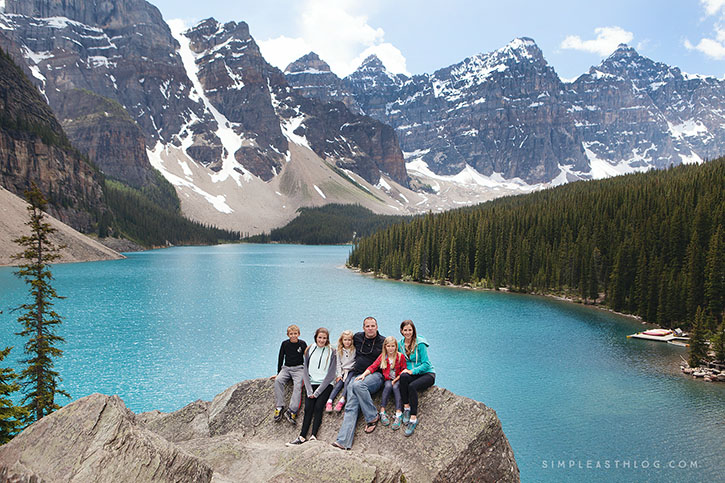 A Brief History of Banff National Park
Banff National Park is Canada's oldest National Park; the actual birthplace of the Canadian National Park system. Established in 1885, Banff National Park, has drawn visitors from all over the world, both young and old. Nestled amidst the Rocky Mountains, Banff National Park is located about 2 hours west of Calgary, Alberta.
We spent our honeymoon in Banff in 1999 and have been wanting to go back ever since. Reminiscing about our time in Banff when our family had just begun, while making new memories with our kids, 16 years later, made this trip extra special for us.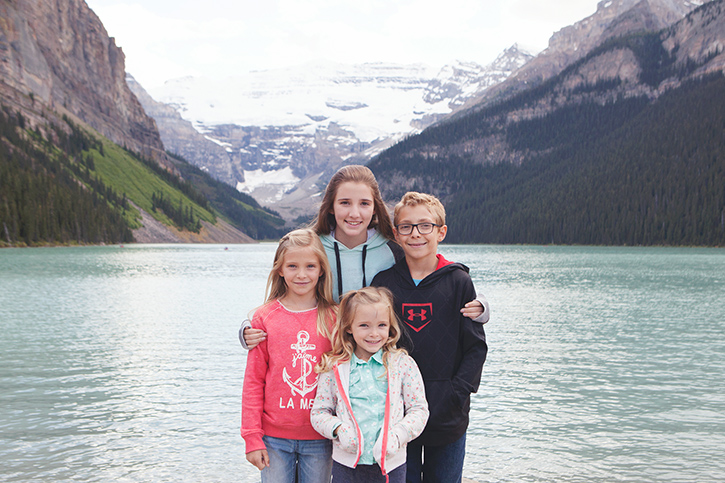 When we arrived in Banff we checked into the Castle Mountain Chalets with a few hours of daylight to spare (it doesn't get dark until 10:00 – 10:30pm on Summer nights in Canada!) so we decided to make the short drive to go see Lake Louise.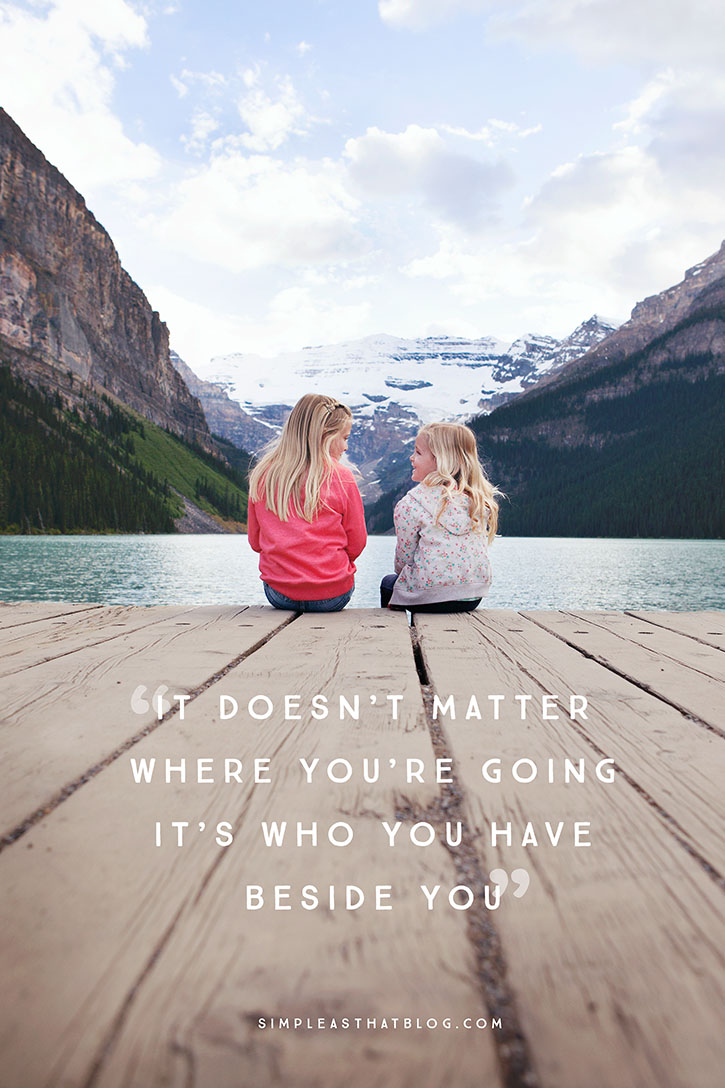 The kids were mesmerized by the beautiful lake and the impressive Chateau Lake Louise as we walked around the shore, snapped a few photos and enjoyed the incredible view. We didn't have time for the Lake Agnes Tea House hike since it was so late in the day, but we hope to do that next time we're there – I've heard it's a great family hike.
Lake Louise Summer Gondola
The next morning we got up and went straight to the Lake Louise Gondola. We were told by friends and family that it was worth checking out and we were so glad we did! It was one of the highlights of our entire trip!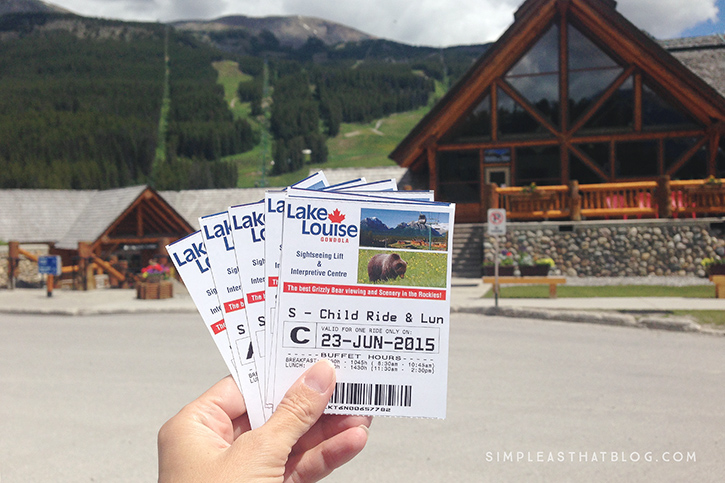 In the Summer the Lake Louise Gondola is the place to go for grizzly bear viewing. I'd never seen so many grizzly bears in their natural environment up close like! It was absolutely amazing to watching them eat and play in the meadow directly below our feet. It was a once in a lifetime experience that the kids can't stop talking about! Take a quick peek at one of the seven grizzly bears we spotted from the lift.
I could go on and on about how much our whole family loved the Lake Louise Gondola! It's the perfect outdoor activity for people of all ages and fitness levels. You can choose between a fully enclosed Gondola or an open chair. We opted for the open chair lift so we could see the bears unobstructed and feel the mountain breeze.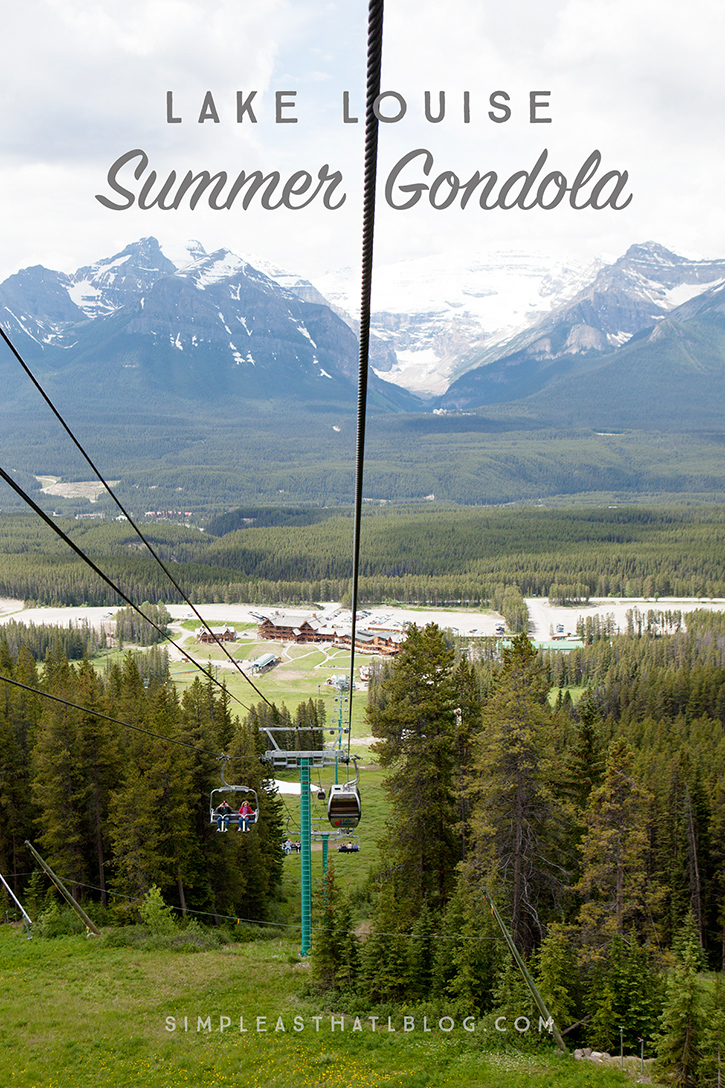 Once at the top you can take in the most incredible view of the Rocky Mountains. The kids thought it was neat to be able to see Lake Louise, where we'd just been the night before, from the observation deck. From the top you can explore several scenic hiking trails, enjoy a delicious meal at the Whitehorn Bistro or take a tour of the Interpretive Centre. My kids really enjoyed the interpretive center! It was so hands-on and they loved learning more about the native animals.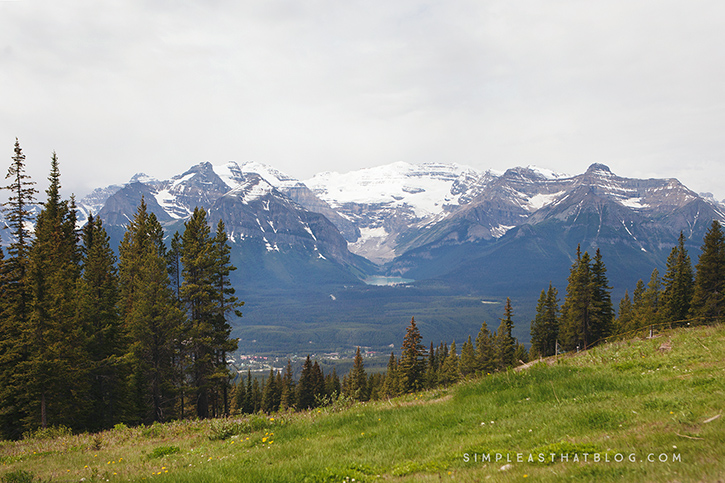 We finished off our visit with a delicious and affordable buffet lunch. If you're planning a visit to the Lake Louise Gondola I highly recommend it! It's such a great activity for the whole family!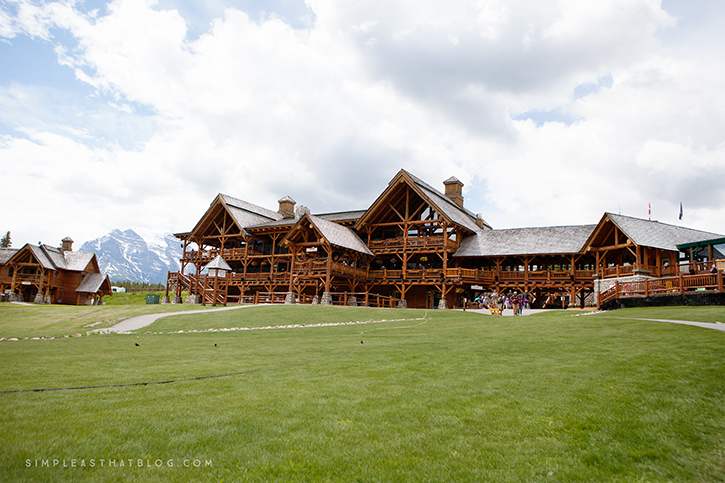 Castle Mountain Chalets
We stayed at the Castle Mountain Chalets during our time in Lake Louise area and absolutely loved it! Banff National Park is such a vast area, covering nearly 6,641 square kms (2,564 square miles) and to really experience all that there is to see you'll have to do some driving.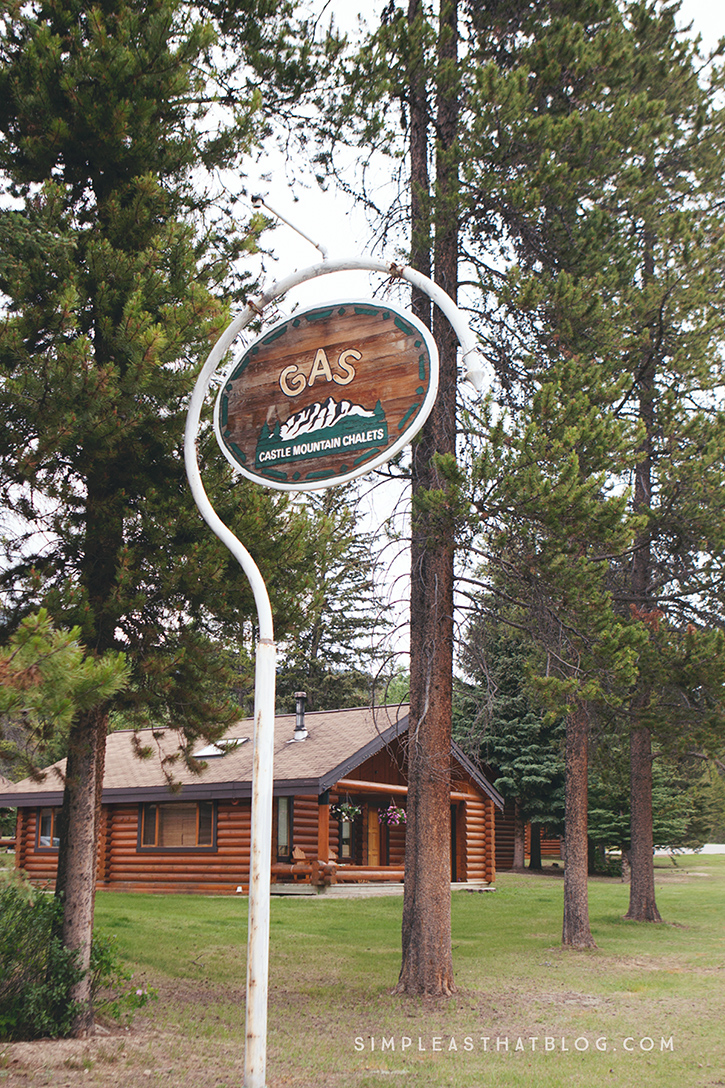 This definitely comes into play when choosing your accommodations. Castle Mountain Chalets is conveniently located halfway between Banff and Lake Louise. It's a great central location for accessing Banff/Lake Louise attractions.
Our family chalet was so rustic and cozy and was just the right size for all six of us! I especially loved the fact that it had an ample sized kitchen, fully stocked with dishes and other utensils, making it easy to prepare some simple meals while we were there.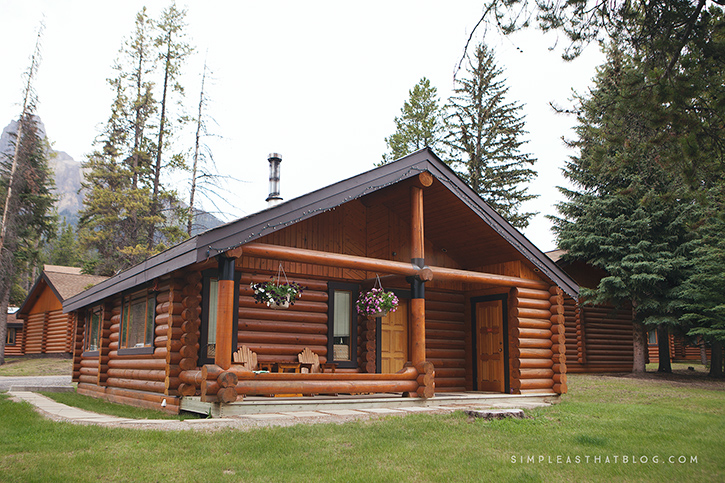 My kids went crazy for the fire pits that were available outside for roasting marshmallows! They had a small convenience store where you could purchase any essentials you might need without having to travel back to Banff.
It's worth noting that Castle Mountain Chalets is open year round. Each chalet has a fireplace, they offer snow-shoe rentals, and again, their location directly between Banff and the Lake Louise ski hill makes them such a convenient place to stay.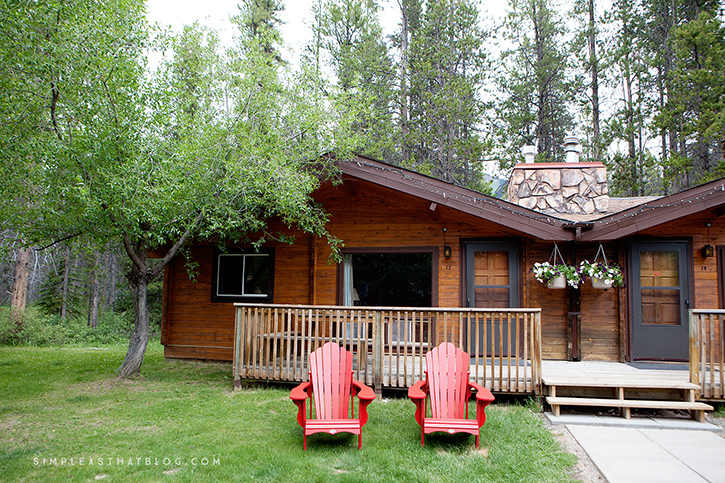 Another thing we really loved about the location of the Castle Mountain Chalets is that they were situated along the Bow Valley Parkway, a beautiful section of road that we ended up travelling several times throughout our trip. We loved this scenic secondary highway and had easy access to it from where we were staying.
Bow Valley Parkway
The Bow Valley Parkway is a 48-kilometre (28 mile) secondary roadway that parallels the Trans-Canada Highway between Banff and Lake Louise. It was the original highway that connected Banff and Lake Louise and there are numerous interpretive markers along the road that share much about the incredible history in this area.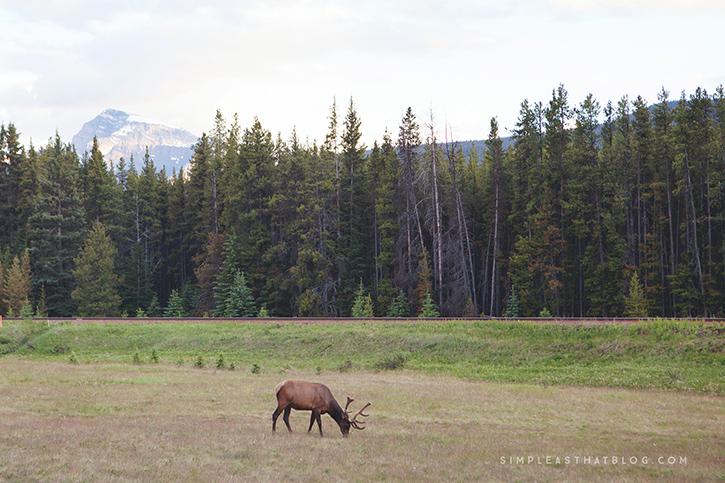 We took every opportunity we could to drive this quiet stretch of road. We were rewarded with several wildlife sitings, beautiful sunset views and being able to watch the train winding along the Bow River.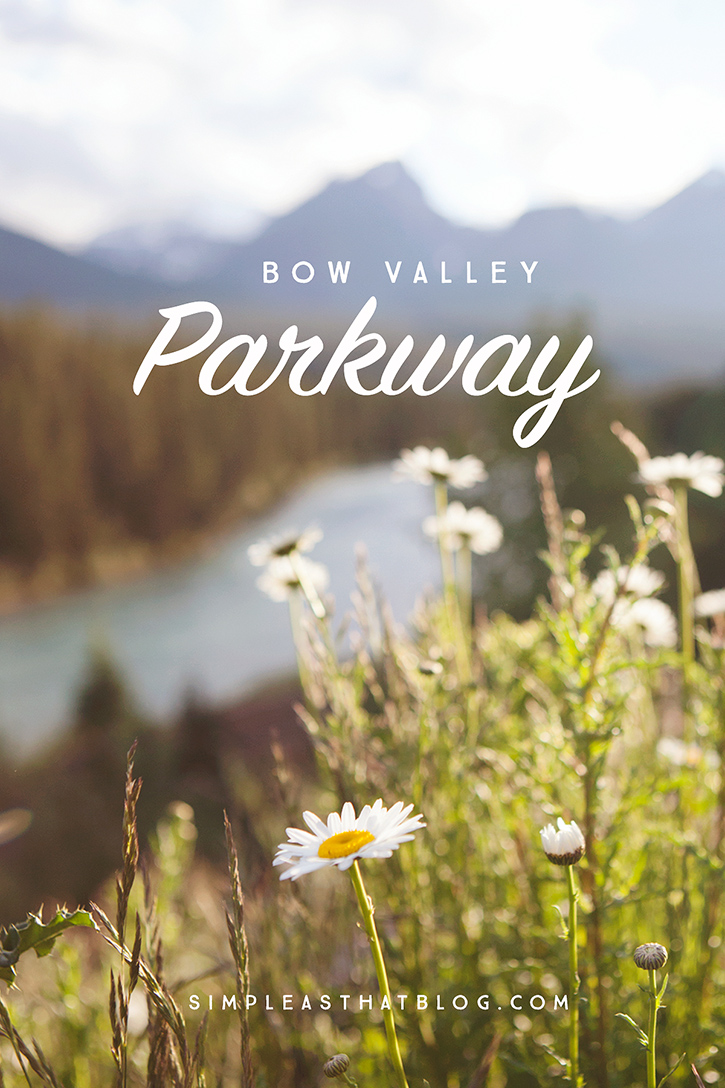 We loved that the Bow Valley parkway had significantly less traffic than the Trans Canada Highway. We could travel at a slower pace so we could watch for animals along the way and stop easily at one of the many pullouts.
As a photographer, the Bow Valley Parkway provided so many amazing photo opportunities! The lighting coming through the trees at dusk was stunning. Driving slowly along the parkway looking for wildlife and stopping to take photos in the early evening, when the sun was getting low in the sky, was a dream! It was such a peaceful way to wrap up our days in the park. Driving the Bow Valley Parkway at least once while visiting Banff is definitely a must!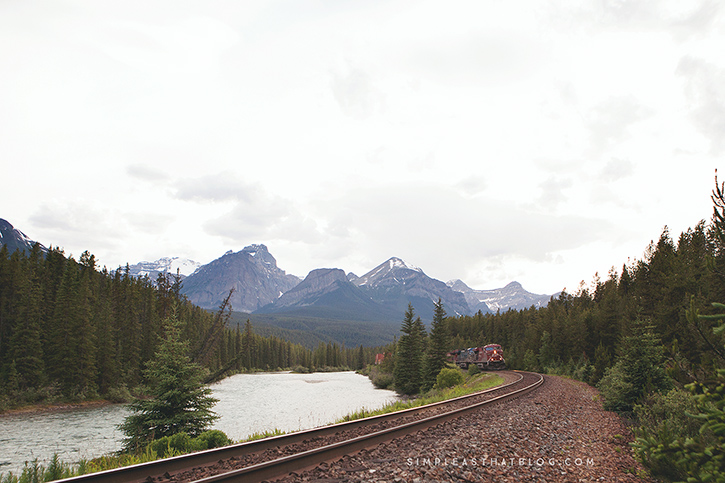 The Station Restaurant
Not only is Banff beautiful, but it's rich in history as well. The kids found the trains coming in and out of the area particularly fascinating and enjoyed learning about the history of the Canadian Pacific Railway in Banff.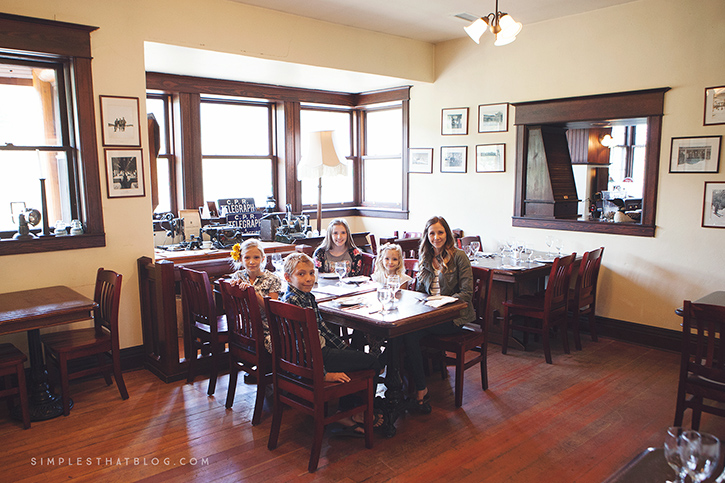 We got to experience this history first hand at The Station Restaurant. When we walked inside it felt like we had stepped back in time! It's the oldest building in Lake Louise and has been restored beautifully. It isn't much different now than when it was originally built in 1910!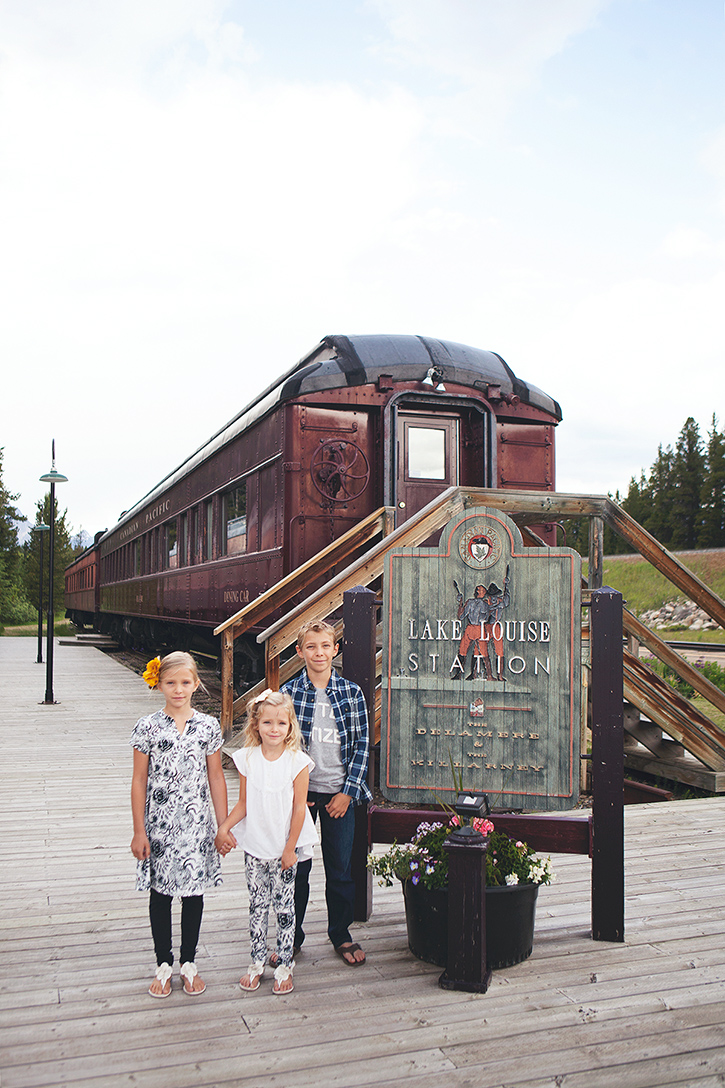 Not only was the food was amazing, while we waited for our meals, the kids were distracted by the trains coming and going literally right outside the window from where we were sitting. We got up for a short walk to watch one of the trains coming in. The kids had never seen one so close and it was certainly a highlight of our dining experience.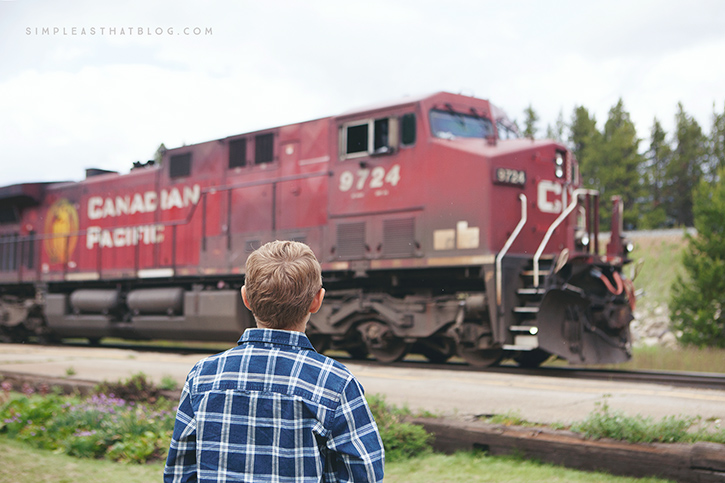 That wraps up our first few days in Banff National Park. As you can see, there was so much to experience in the Lake Louise area! If you have any questions at all feel free to leave them in the comments, I'd love to help if I can. I hoped you enjoyed tagging along on our Lake Louise adventures.
Outdoor Family Adventures Posts You Might Enjoy
I've shared a number of posts through the years to help you make the most your outdoor family adventures! I'll be sharing more details of our time in Banff, our adventures on the Icefields Parkway and more of the incredible experiences from our trip, so stay tuned! In the meantime, be sure to check out posts:
What Families Gain from Time Spent Outdoors
Tips for Photographing Your Family in the Great Outdoors
Printable Nature Scavenger Hunt for Kids
On-the-Go Lunch Ideas for Hiking
5 Quick Tips for the Amateur Wildlife Photographer
If you're looking for stylish, durable outfits for the kiddos check out Tea Collection – many of their fun Summer styles are on sale now and their brand new Back to School collection is in stock! Tea Clothing featured in this post:

watercolor jacobean dress | watercolor jacobean leggings | heritage stripe flutter top | heritage blue skinny solid leggings