This post is part of the Outdoor Family Adventure Series. Encouraging families to get active and create lasting memories in the great outdoors!
If you follow me on Instagram you may have seen me posting about our #OutdoorFamilyAdventures in Waterton Lakes National Park this Summer! Waterton is located in my home province of Alberta, Canada and is a place that holds many dear memories for me growing up.
I visited Waterton nearly every Summer and spent many happy hours hiking, observing wildlife and camping in the park with my family. As a parent, it's such a joy to share some of the same memories I enjoyed as a child, with my own kids and we've certainly created our fair share of memorable moments this Summer in Waterton!
There's so much to do and see as a family in Waterton Lakes National Park! I wanted to share some of the fun we had in a four part series that will chronicle some of the activities that are available in the park, a few of our favourite family-friendly spots to eat, along with great places to hike as a family!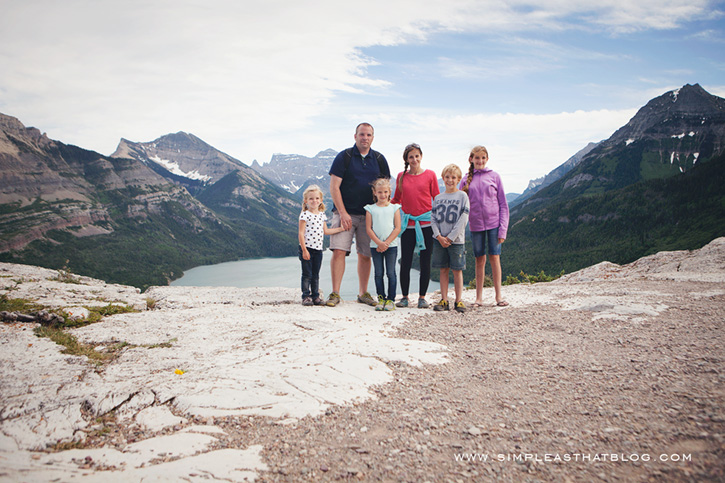 Our first day in Waterton we headed  to Cameron Lake. I remember driving up to Cameron Lake with my grandparents to see the mountain sheep and of course snap the traditional photo at the end of the boat dock with the beautiful lake and mountains as a backdrop.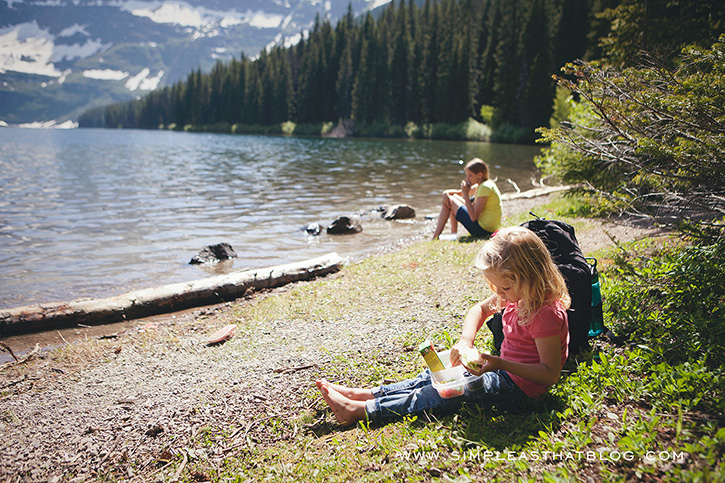 We started off with a hike along the lakeshore trail which is such a great little family hike. We stopped to enjoy a quick picnic lunch together and to take in the view. Visit this post for some simple and healthy ideas for packing on-the-go lunches perfect for hiking. After lunch we took a canoe ride on the lake thanks to Cameron Lake Boat Rentals.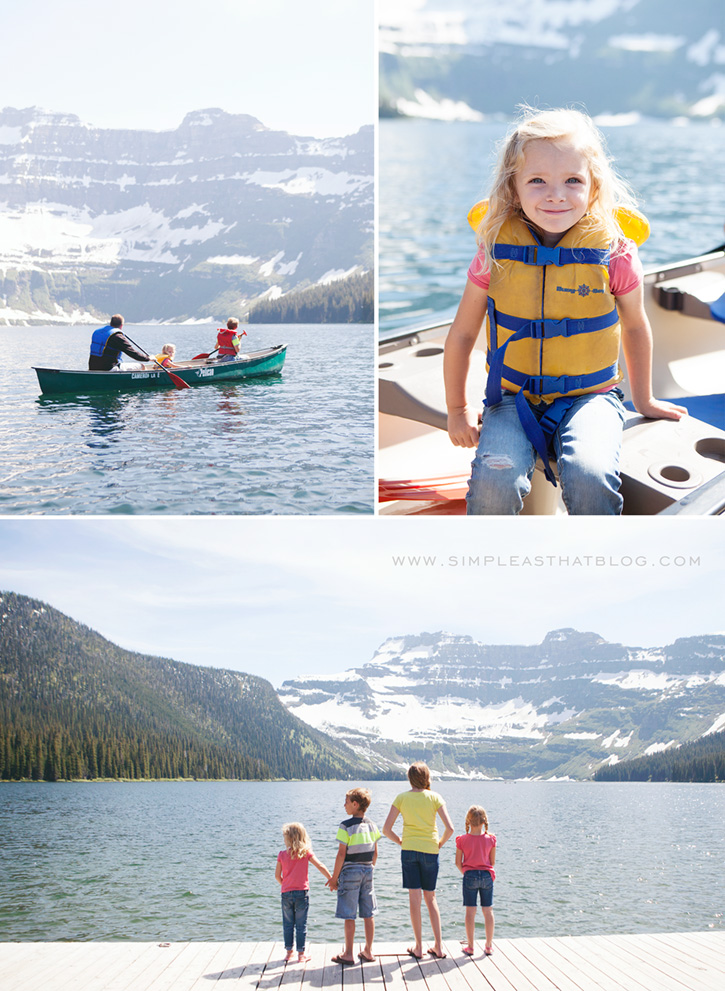 We all loved our canoeing experience on Cameron Lake! Our 4 year old was a little nervous at first, but got more and more comfortable as the boat ride went on. We rowed to the other end of the lake where we saw beautiful waterfalls and had fun exploring along the shore from our vantage point on the lake. Our two oldest kids (ages 9 and 11) were most excited about helping to row the canoes.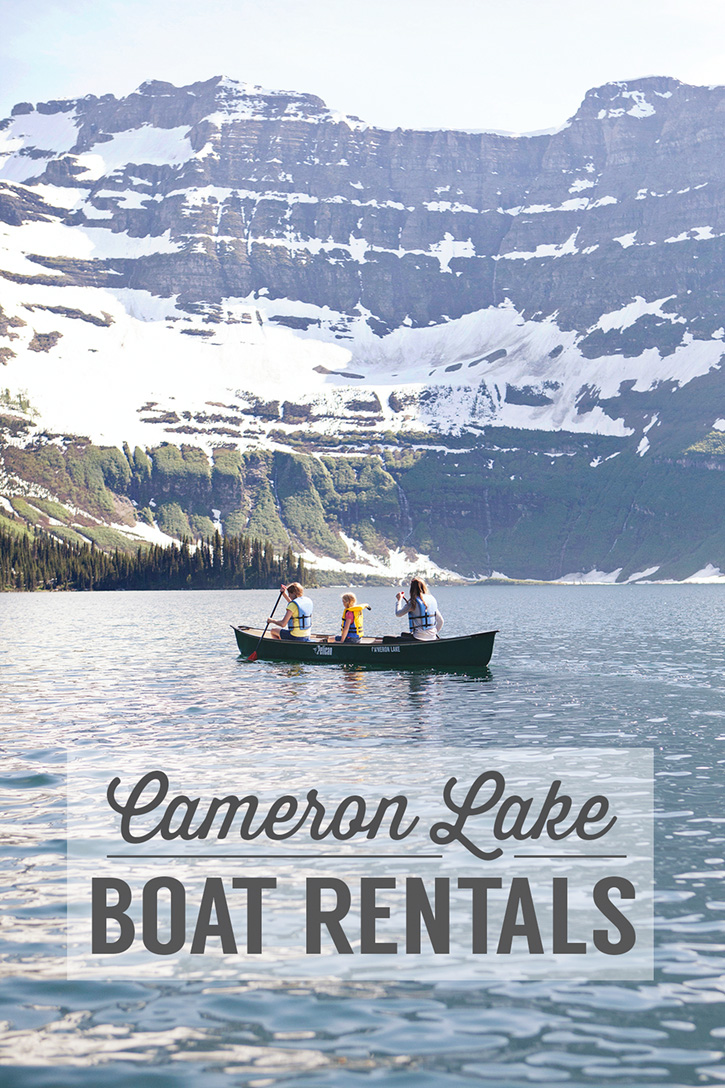 I can still remember my first canoe ride on Cameron Lake like it was yesterday. I hope my kids will treasure this experience years from now! The views were incredible and I was glad to be able to take my camera along to capture the experience.
The staff at Cameron Lake Boat Rentals was amazing! They were super friendly and eager to help our whole family have a great time on the lake! For more information about boat rentals visit their website: www.cameronlakeboatrentals.com.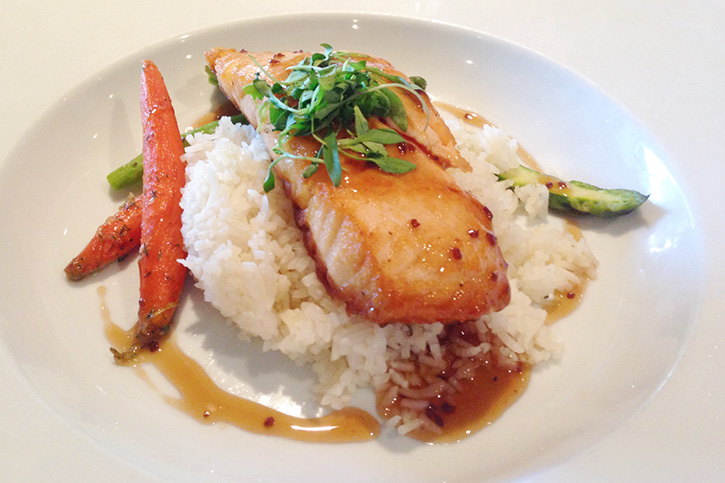 After we finished at Cameron Lake we headed back to the townsite for dinner at Lakeside Chophouse. Not typically a restaurant I'd take the whole family to, I was pleasantly surprised at the positive experience we had eating here! The kids menu choices were good, our waiter was kind and attentive and our meals were delicious! I especially enjoyed my Miso Salmon on Ginger Rice!
We ended off the day with a stop at Cameron Falls and of course a quick photo op.  I have quite the collection of photo of the kids in front of the falls through the years. It's a tradition to snap a photo here each year! Make sure to take the short walk up to the observation point at the top of the falls. We don't always make the trek, but it's worth it for the view!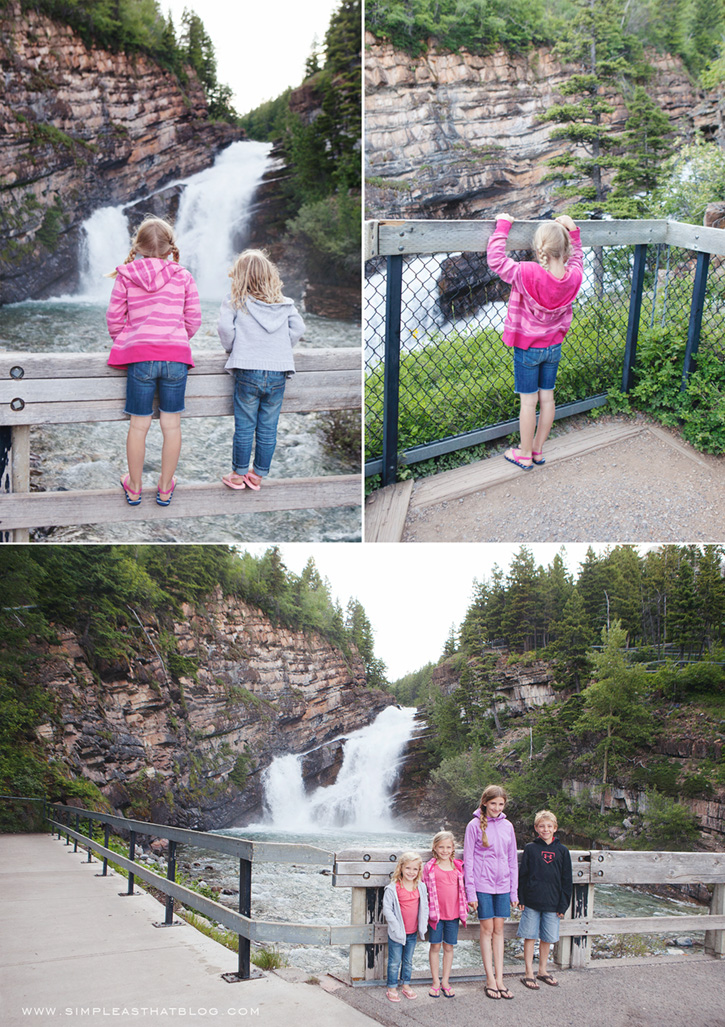 I'll be sharing more from our Outdoor Family Adventures in Waterton later this week. If you've missed any posts from our Outdoor Family Adventures Series, you can check them out here:
Post 1: What is the Outdoor Family Adventure Series?
Post 2: Tips for Photographing Your Family in the Great Outdoors
Post 3: Outdoor Family Adventures with Albion Fit
Post 4: Printable Nature Scavenger Hunt for Kids
Post 5: Family Friendly On-the-Go Lunch Ideas for Hiking
Helpful Waterton Links:
Lakeside Chophouse