This post is part of the Outdoor Family Adventure Series. Join us on our travels through Waterton Lakes National Park and read more about the exciting activities, family-friendly spots to eat and great places to hike as a family in this beautiful park located in Alberta, Canada.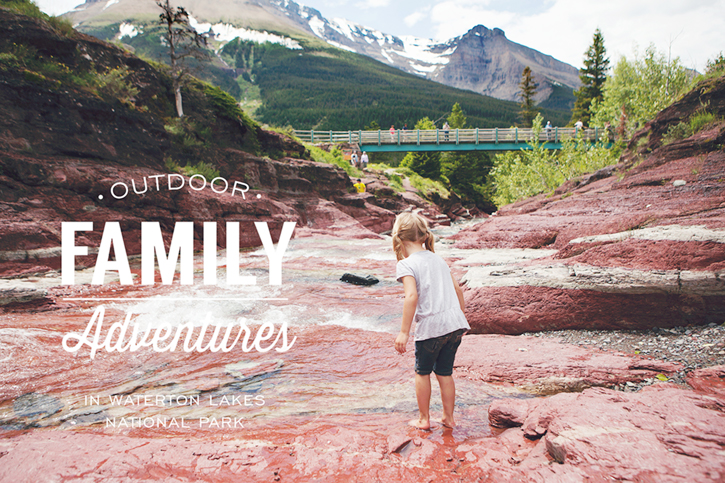 Our second day in Waterton began with a drive up the scenic Red Rock Canyon Parkway, a great road for wildlife spotting! It was raining out so we didn't see any animals, but as we arrived at the Red Rock Canyon parking lot the skies cleared and the weather was perfect for a morning hike to Blakiston Falls.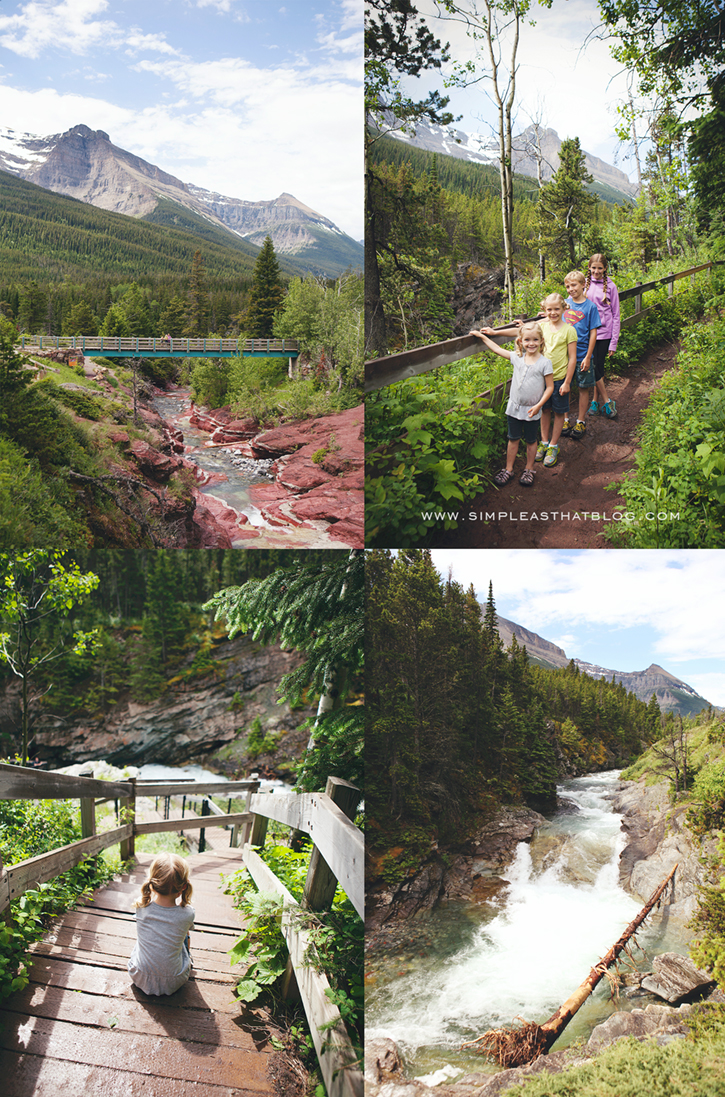 We packed along our Nature Scavenger Hunt checklist and had a fun time searching for interesting things along the 2 km (1.2 mile) trail. All of our kids (ages 4 – 11) could very easily make this hike unassisted and the majestic falls at the end of the trail are a sight to behold.
As a photographer, I love capturing images of our family out in nature. The beautiful backdrop and recording special memories as they happen is important to me so when I can't always bring my big camera along, I make sure to have my phone handy. I know it's safe and protected in its LifeProof case and I love being able to hand it over to my kids so they can capture these outdoor experiences through their own eyes.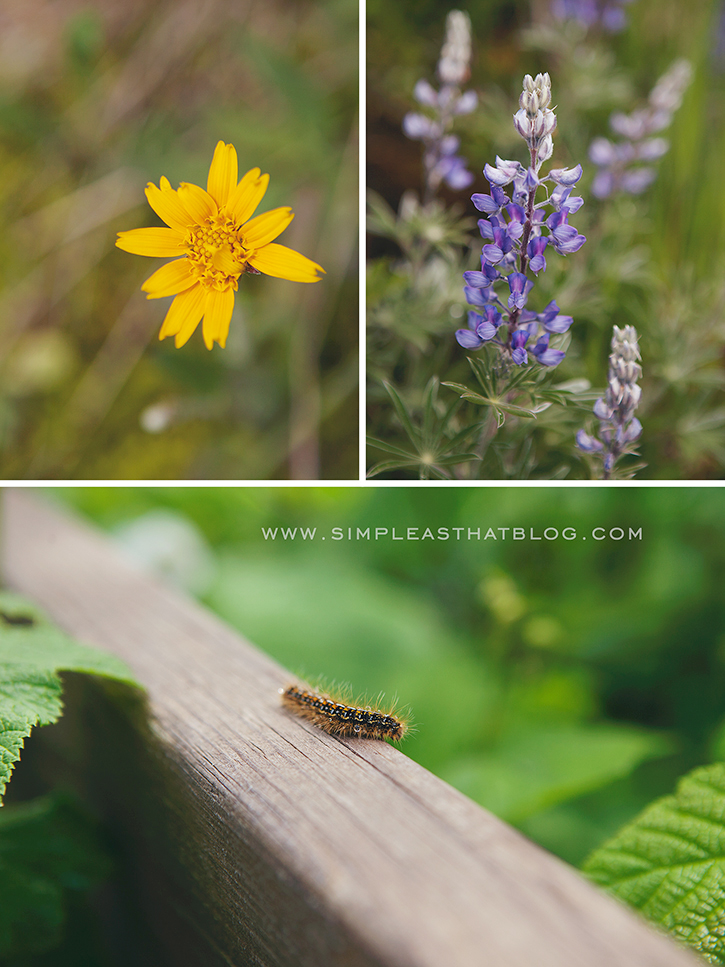 After hiking to Blakiston Falls we went back up the canyon and did the 0.7 km (0.4 mile) Canyon Loop. The incredible views of the canyon below and the beautiful wildflowers we saw along the way were definitely highlights of this scenic walk.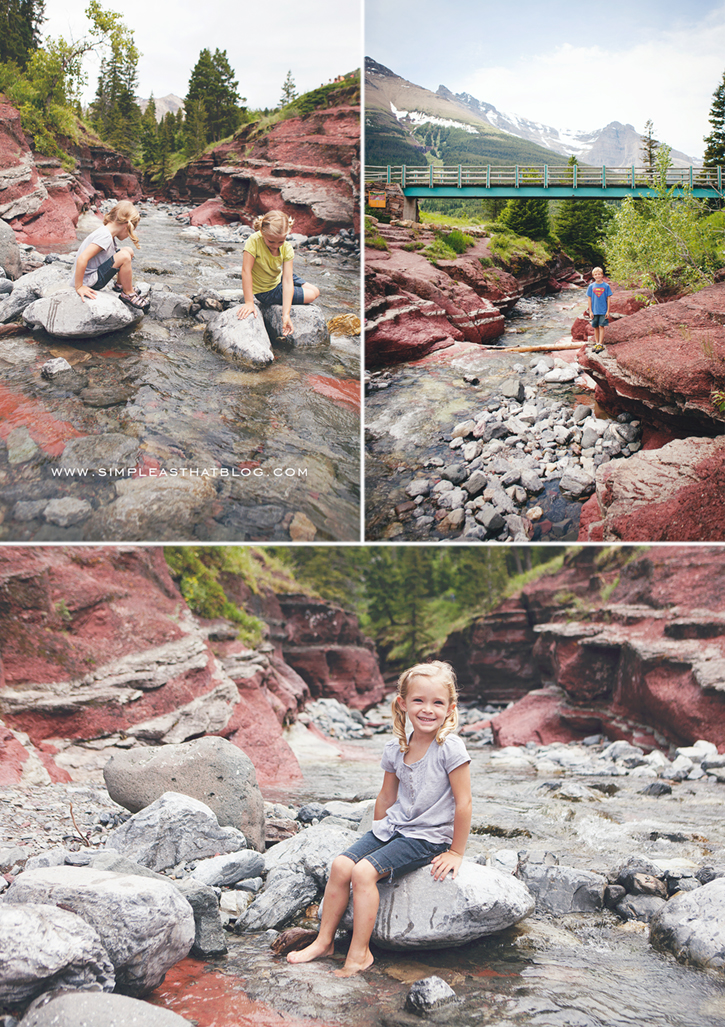 It was nice to be in the canyon early in the day since it can be a busy place in the Summer. After our morning hike it was refreshing to take our shoes off and dip our toes in the icy, cold water of Red Rock Creek at the base of the canyon. This is always a favourite spot for the kids to stop and play in the water and do some exploring through the canyon.
Visit this post for some simple tips to help you capture memorable photos of your family in the great outdoors.
After a beautiful morning in Red Rock Canyon we were ready for some lunch so we headed back to the Waterton Townsite. We enjoyed some delicious burritos and churros for dessert at The Taco Bar, a restaurant we can't wait to go back to on our next trip to Waterton! The atmosphere was casual and family-friendly, the food was delicious and the service was great!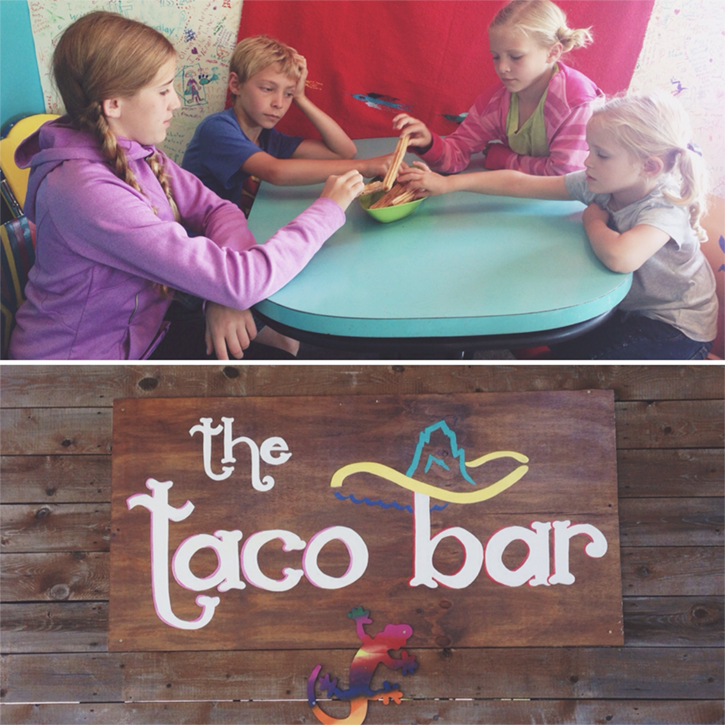 One thing you have to do while in Waterton is tour around the townsite in a traditional Surrey Bike. I remember riding in one with my grandparents when I was young and our kids have always wanted to try one out so this trip we did! Pedaling up the hills is certainly a workout, but riding around in these fun bikes as a family is something we'll remember for years! Follow Pat's Rentals on Facebook and on Instagram for more information about renting a Surrey bike when you visit the park!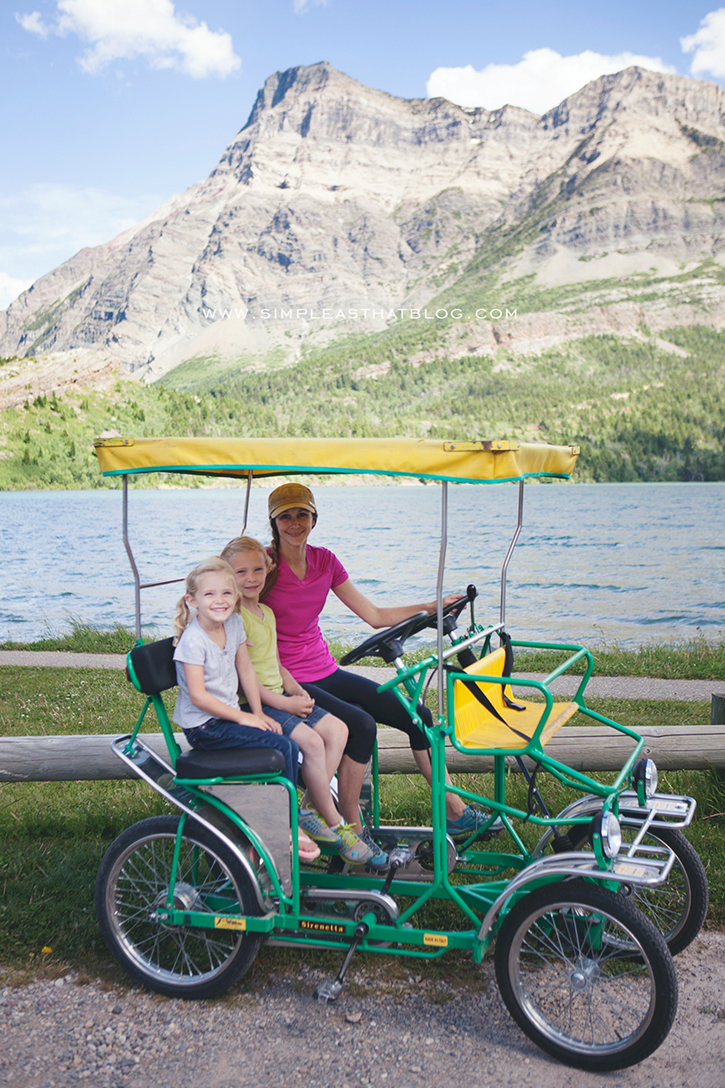 We ended the day with a delicious dinner at Pizza of Waterton. The kids loved eating outside. I loved (like, really loved!) my calzone and caesar salad. It was seriously amazing. The staff at Pizza of Waterton was so helpful and we all enjoyed our yummy meals!
Watch for more from our Outdoor Family Adventures in Waterton coming later this week. In the meantime, if you've missed any posts from our Outdoor Family Adventures Series, you can check them out here:
Post 1: What is the Outdoor Family Adventure Series?
Post 2: Tips for Photographing Your Family in the Great Outdoors
Post 3: Outdoor Family Adventures with Albion Fit
Post 4: Printable Nature Scavenger Hunt for Kids
Post 5: Family Friendly On-the-Go Lunch Ideas for Hiking
Post 6: Outdoor Family Adventures in Waterton Part 1
Helpful Waterton Links: