Looking for a unique, personalized gift for Mom this Mother's Day? I've got you covered with a simple, DIY project that's sure to put a smile on Mom's face! Keep reading to find out how to create a set of
personalized photo bookmarks
.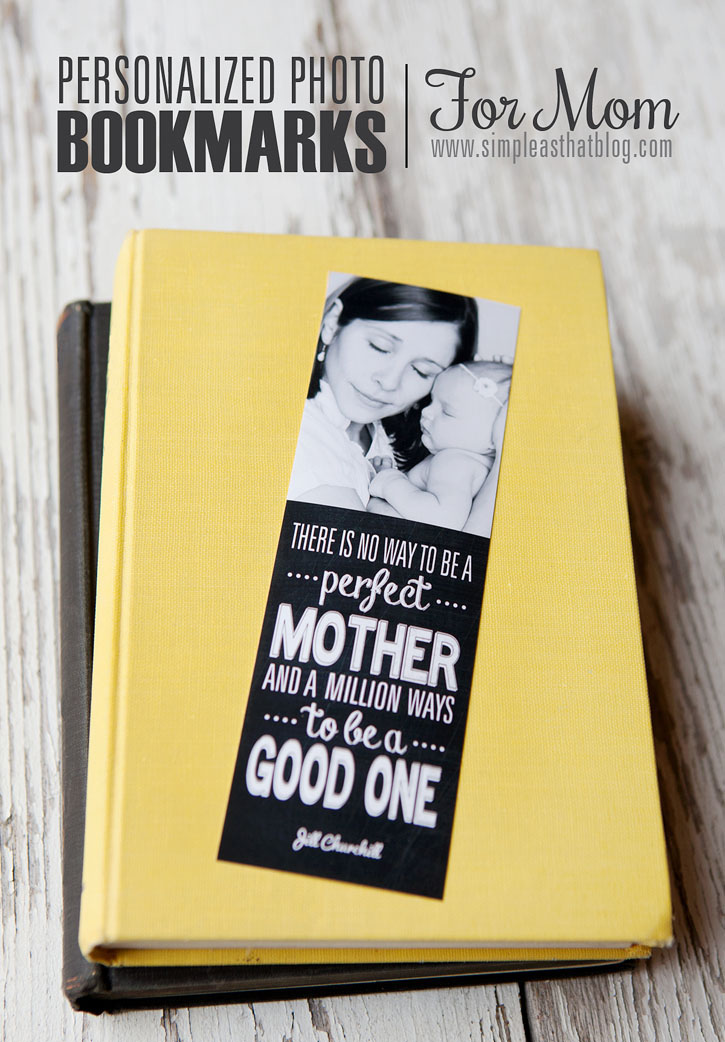 My Mom loves to read, so while thinking of something special to do for her this Mother's Day, I decided I'd make her some bookmarks. To personalize them I added a few photos along with some of my favourite quotes about motherhood. I can't wait to give my Mom her bookmarks that are filled with memorable photos of her and her kids/grandkids through the years.
The images used in the bookmarks shown are for demonstration purposes.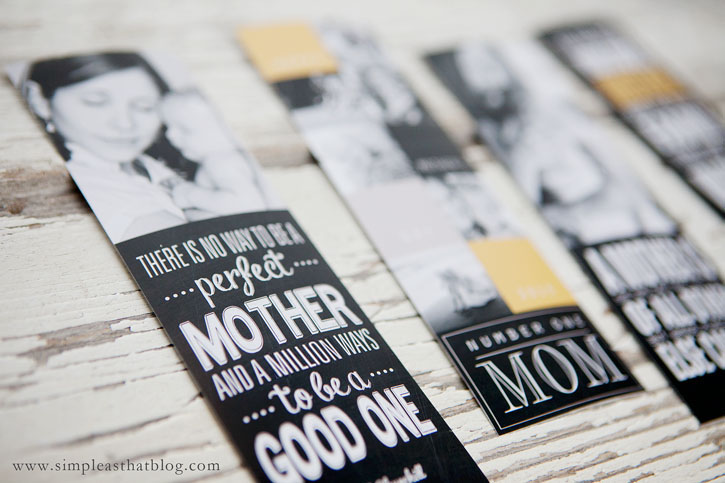 To help you make your own photo bookmarks for Mom I've created a set of 4 layered templates for use in Photoshop/Photoshop elements to make things really simple for you! All you need to do is add your own photos, print and you're done! To add your photos to the templates you'll need a basic knowledge of clipping masks. For a full tutorial visit this post.
The templates are customizable so you can get creative with the colors and text or simply use them as is. Once you've added your photos and everything is just the way you'd like it, flatten all the layers in your bookmark file and save. Be sure you rename the new bookmark file so you can keep reusing the original templates.
Tips for Printing your Photo Bookmarks
All the bookmarks are sized 2 1/4  x 7 so when it comes to printing you can fit all four bookmarks on an 8.5 x 11 or 8×10 sheet. To print them all you will create a new blank 8.5×11 or 8×10 file. Next you'll copy and paste your finished bookmarks into the blank file. Arrange the bookmarks so they're spaced evenly. Be sure to leave enough space from all edges so there won't be any clipping when printed.
What you'll end up with is something that looks like this: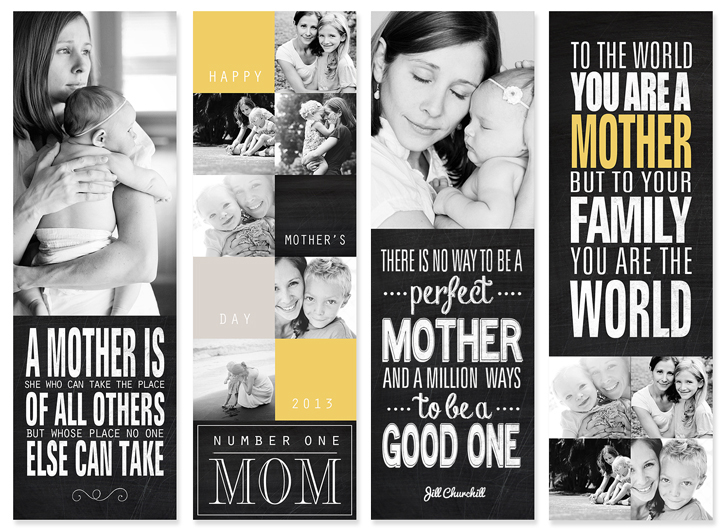 Flatten this new file, save it as a JPG and you're ready to print at home or upload to your favourite lab! I had my bookmarks printed at Costco. Here's a great video tutorial on printing custom size photos that gives you step by step instruction using Photoshop Elements. Printing smaller photos like this is something I do all the time, especially when printing 3×4 images for Project Life!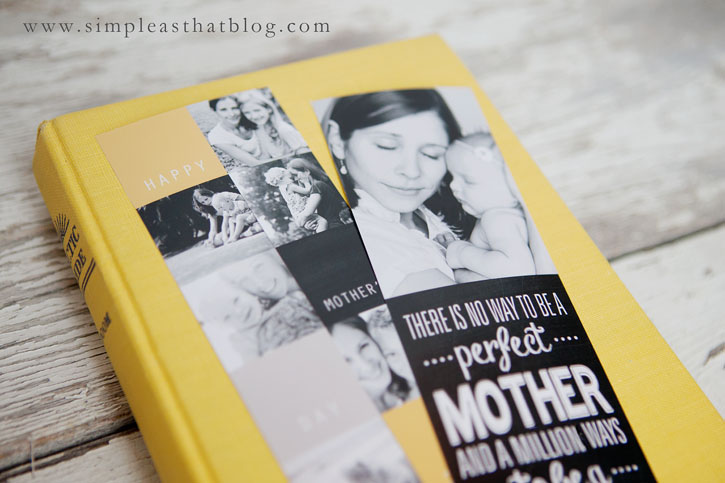 I hope this gave you some inspiration while you're on the hunt for the perfect gift for Mom.  A set of personalized photo bookmarks along with a new book would make a fabulous and meaningful gift for Mom this year!
My photo bookmark template set is now available in the Simple as That Digital Shop. Be sure to check out the other color combo that is available while you're there!
Please make note that these templates are for personal use only!
If you're a photographer and would like to create photo bookmarks to sell to clients you must purchase a commercial use license. A commercial use license is available for $25.00. It can be purchased in the shop here! The license includes 8 templates all together – 4 yellow/black and 4 coral/mint bookmarks.
Stay tuned for more handmade gift ideas for Mom coming later this week!