Just popping in to share another quick page from my 2013
Project Life
album along with a simple tip for including more of your own handwriting in your scrapbooks.
I knew I wanted lots of photos on this page about Alivia's 3rd birthday which didn't leave me a lot of room for journaling. I was able to add some extra text on my photos along with a quick typed journaling block. Using the computer to journal is great, you can fit in so much more text than with hand journaling, but using your own handwriting is nice too!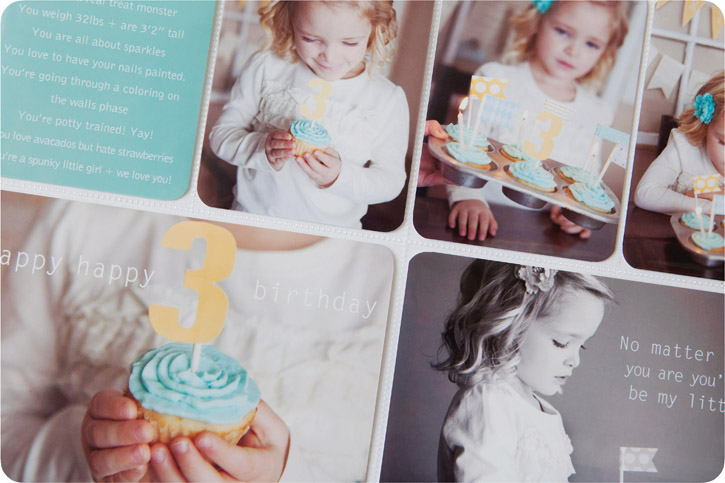 I've always found it a little intimidating to use my own handwriting on my scrapbook pages, but I'm determined to get over this fear since jumping on the Project Life band wagon this year.
Quick Hand Journaling Tip:
One thing I do that makes it much less scary to commit that ink to paper, is write my journaling with pencil first. I can get things centred and correct any mistakes I need to and then go over the pencil afterwards with my favorite pen. All I have to do is erase the pencil marks after the ink is dry.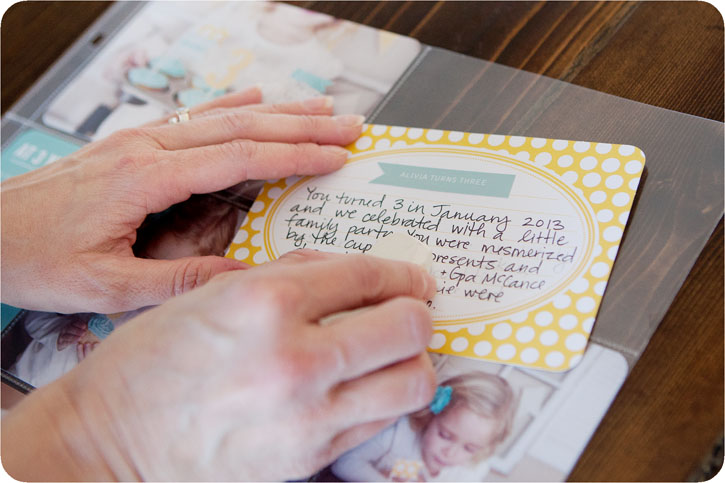 Supplies used for this page: Photo Pocket Pages Design A | Yellow polkadot card from the Neutral Baby Edition Core Kit. I simply created the little title block in PS, cut it out + placed over the baby themed title that was on the preprinted card.
To see more from my Project Life albums go here. Below is a peek at my latest set of printable journaling + filler cards along with a set of wall prints featuring one of my favourite quotes! Click on the image below for more details.