Just popping in to share a quick digi project life page that I created over the weekend using the new Winter theme pack. It's seriously darling – I love the colours and vintage inspired designs! Reminiscing about our first winter back from the island was fun – the kids reactions to the first snowfall were precious and I had to create this quick page to document the memories that accompany these special photos. It's another warm weather Christmas amongst the palm trees for us and while I'm not missing the frigid temperatures up north, the kids sure are missing the snow this year.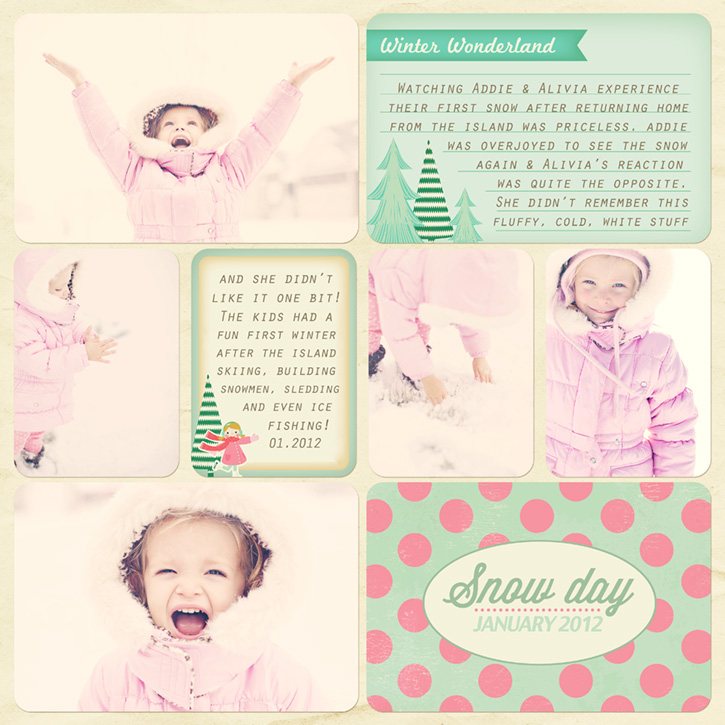 The new Project Life® Winter theme pack is available in digital format here and I believe its available in stores like Hobby Lobby or Michaels – correct me on that if I'm wrong, but I haven't seen the actual cards available anywhere online.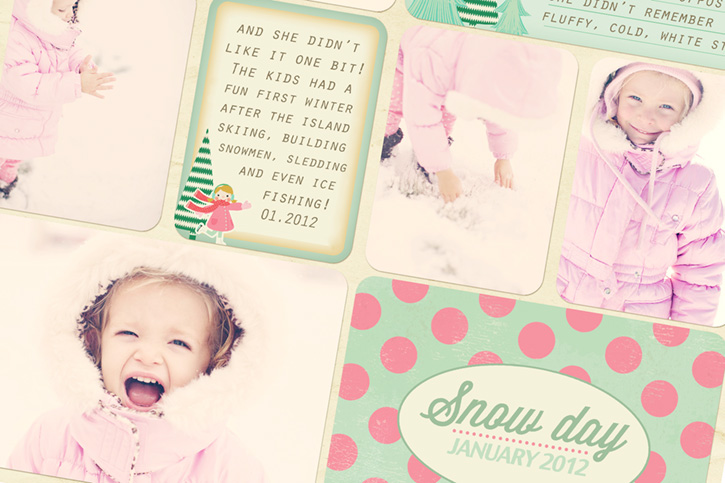 It's nearing the end of the year and that means my time on the Project Life® 2013 creative team is drawing to a close. It's been great fun, many thanks Becky and her team for the fabulous opportunity! Visit Becky's blog for the last dose of PL inspiration from the 2013 team here. Keep checking back as I continue to document our adventures in 2014!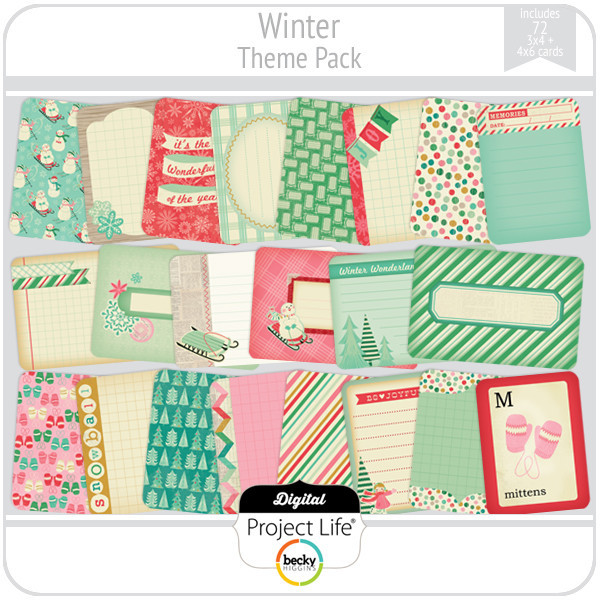 You can see all of my Project Life creative team submissions from 2013 here. I'm so thankful to have documented some really important memories using this simple + inspiring memory keeping system!