Get in the holiday spirit by dressing up a simple bun with this Silly Reindeer Christmas Hairdo!
Last week the kids had pajama + wacky hair day at school. After a quick search on pinterest for silly hair dos I stumbled across
this cute idea
and knew we had to try it! It was really simple and turned out super cute! I love that it took us less than 15 minutes to do and we had all the supplies on hand!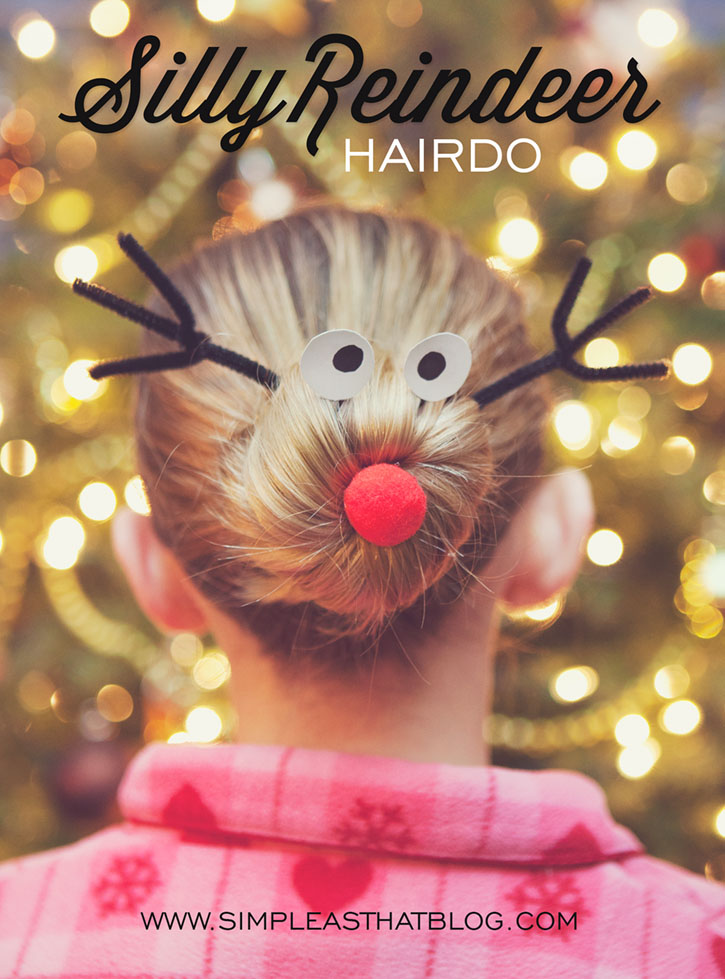 Here's how to create your own Reindeer Hairdo
1. Start with a simple bun. Ours wasn't anything special. Just a quick bun held tight with a few hair pins.
2. Gather supplies: pipe cleaners, hair pins, large googly eyes or draw some on paper, red pom pom and some small scraps of felt.
3. Using the pipe cleaners make two small antlers.
4. Now add googly eyes + pom pom to hair pins so they will stay in hair. Cut out small circles from felt for the backing. Slide your felt circle inside the hair pin. Using a hot glue gun or other strong adhesive glue pom pom or eyes to the felt. One section of the hair pin should be glued between felt and the eyes or pom pom as shown below:

5. Once you have all your reindeer pieces assembled its time to put them in your hair. The antlers go in the top of the bun and ours stayed in great after just poking them in a little ways.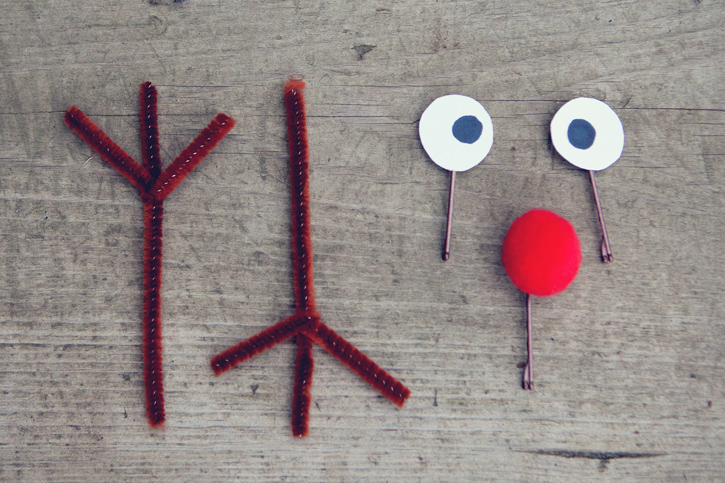 6. Add the eyes then the pom pom nose to the center of the bun and that's it! A cute and simple little Christmas hair do!
If you enjoyed this post you might also like…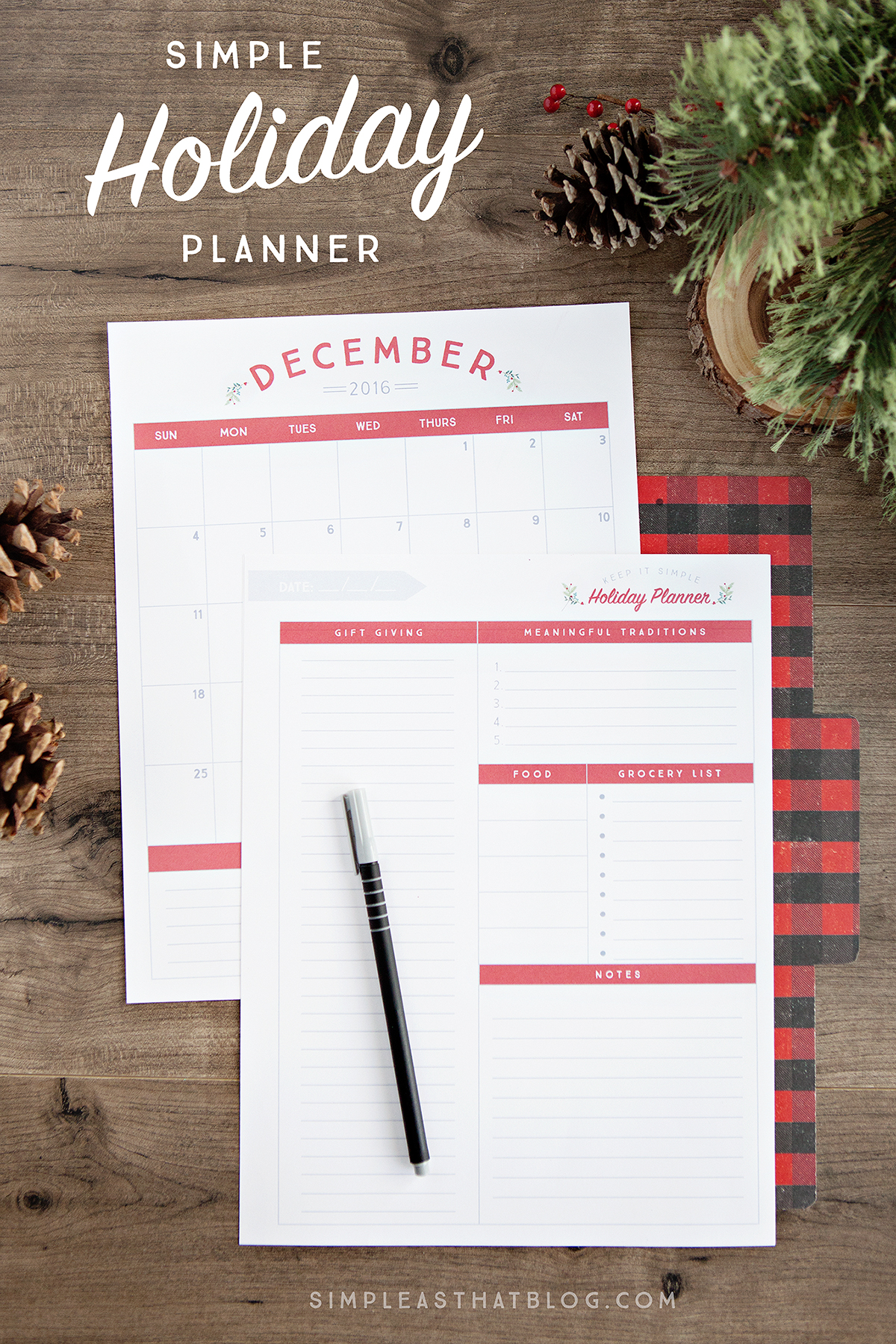 Outdoor Adventure-Themed Christmas Tree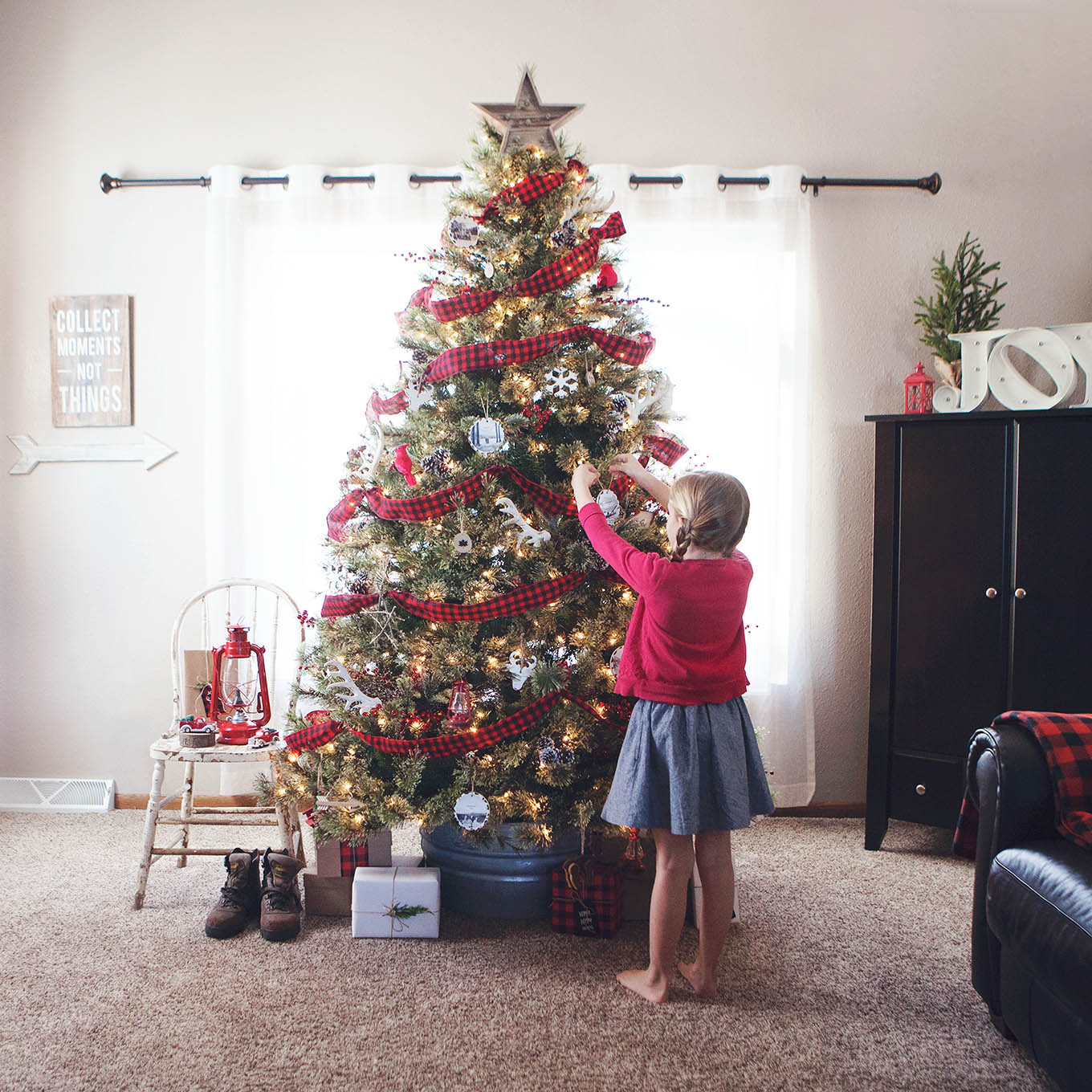 Free Buffalo Check Plaid Christmas Printables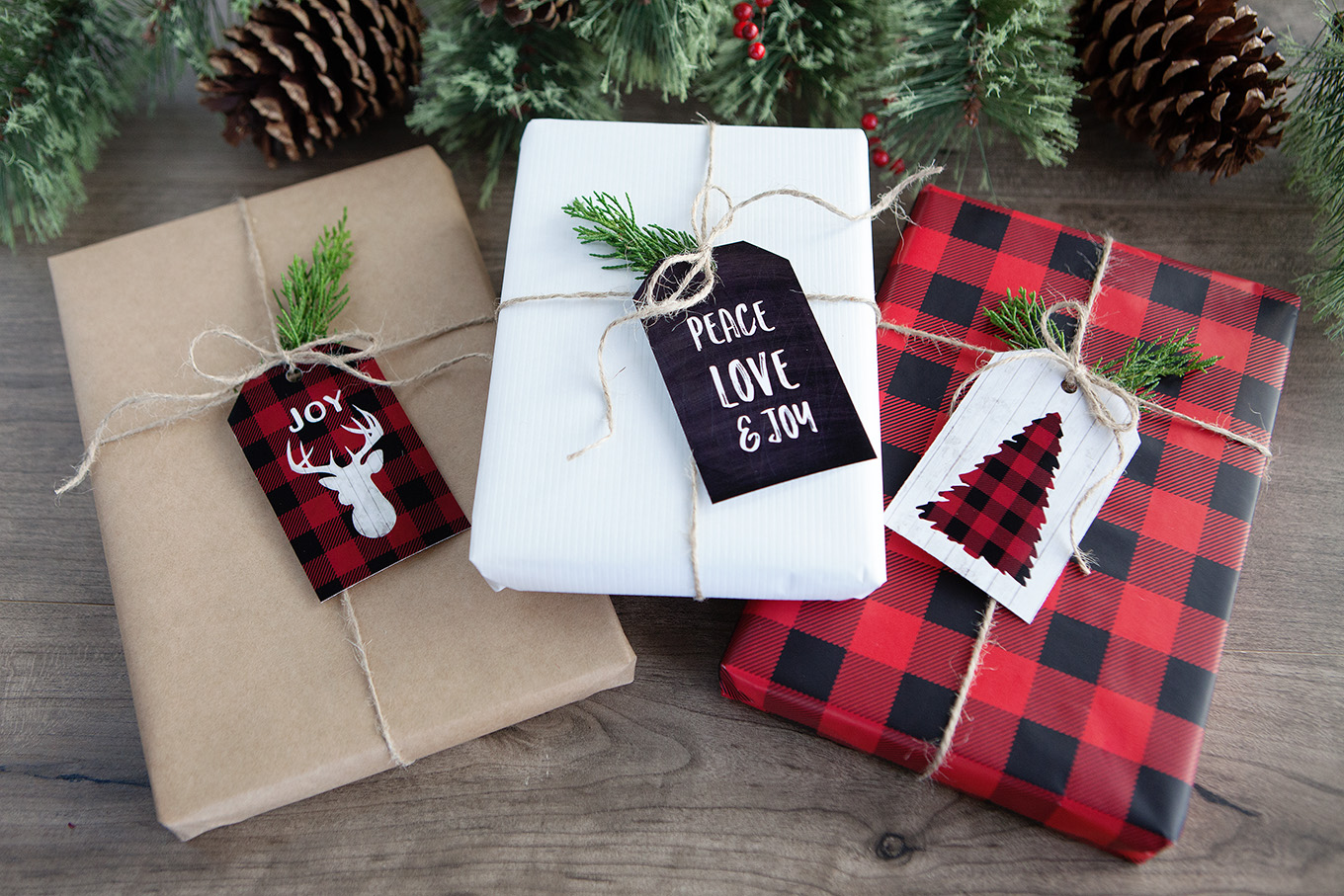 Faux Wood Burned Christmas Tree Ornaments