Simple Green Beans with Bacon – this delicious side dish is quick, easy, so flavorful, and always a crowd pleaser.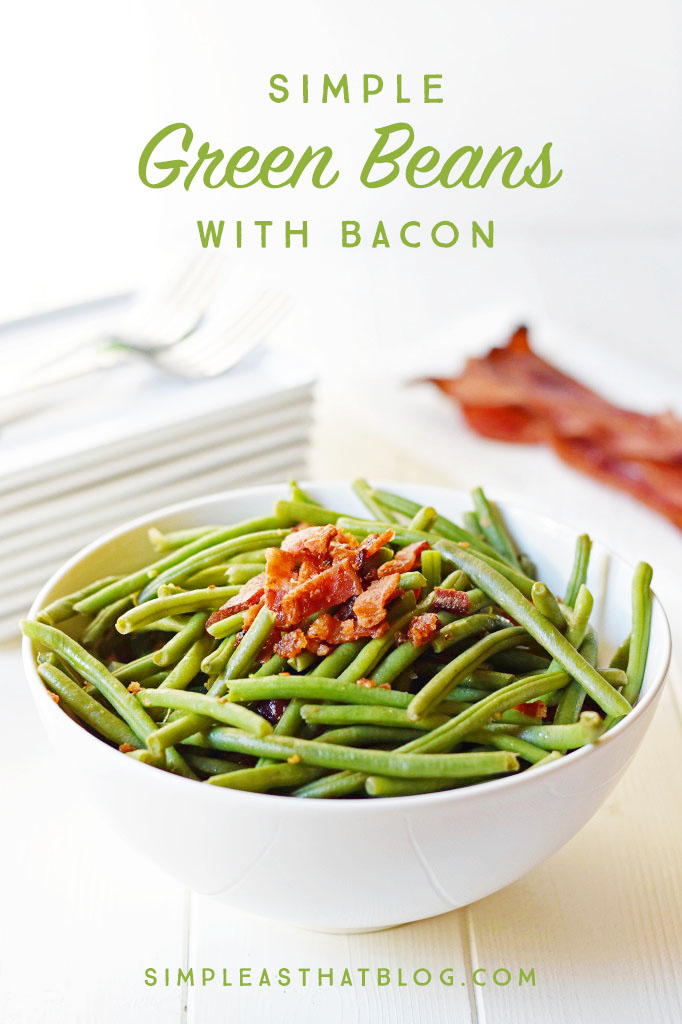 Hello! It's Tiffany from Feel Great in 8 & I'm excited to be back again with another simple healthy recipe! Thanksgiving is coming and this flavorful side dish is the perfect quick and easy addition to your feast.
I know, I know, Thanksgiving isn't exactly a day where we all worry about eating healthy. But, I do like to make a few of the dishes lighter and healthier, while still making them delicious so that no one even notices.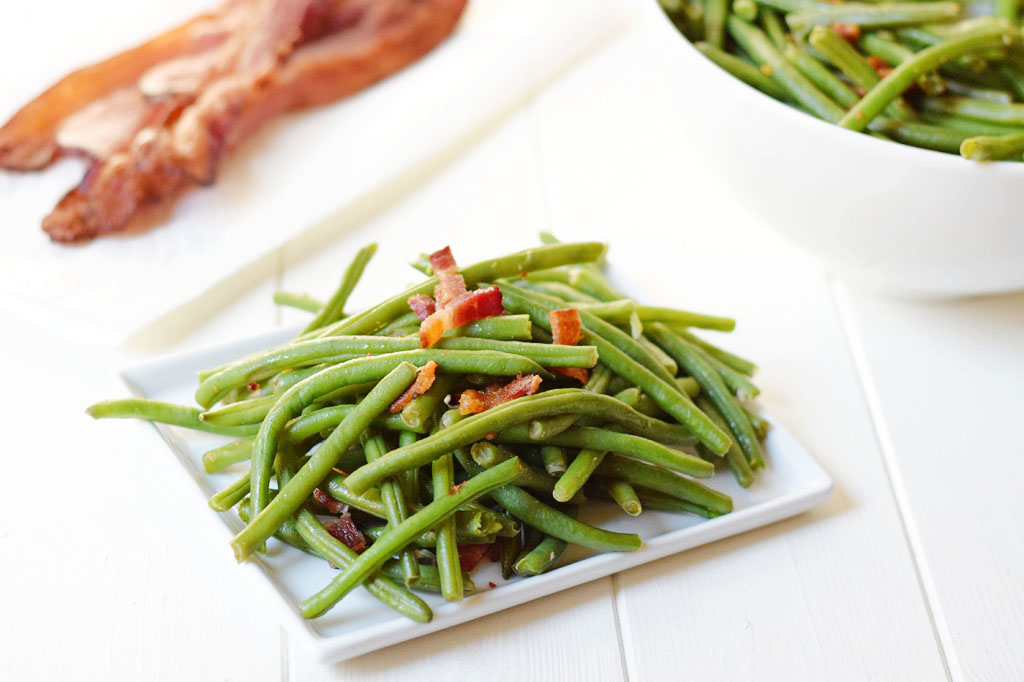 These simple green beans with bacon are exactly that…lighter and healthier than the cream soup option, but so flavorful. Just a little bit of bacon adds such incredible flavor, they are always a hit.
And, as an added bonus, a side dish doesn't get any easier! You can even make the bacon in advance and then toss the whole thing together in a few minutes on the day of.
Simple Green Beans with Bacon
Simple Green Beans with Bacon: This delicious side dish is quick, easy, so flavorful, and always a crowd pleaser.
Ingredients
2 pounds fresh green beans, trimmed
4 strips bacon, chopped
1-2 teaspoons reserved bacon grease
kosher salt
black pepper
Instructions
Cook the green beans to crisp tender. I love my electric steamer, but you can also steam them in a steamer basket on the stove or you can toss them into a large pot of salted boiling water for 5 minutes.
Cook the bacon either in a skillet on the stovetop or in the oven. I switched to cooking bacon in the oven a few years ago and have never looked back. Reserve 1-2 teaspoons of bacon grease. Roughly chop the cooked bacon.
Toss together the green beans, bacon, bacon grease, and salt and pepper to taste.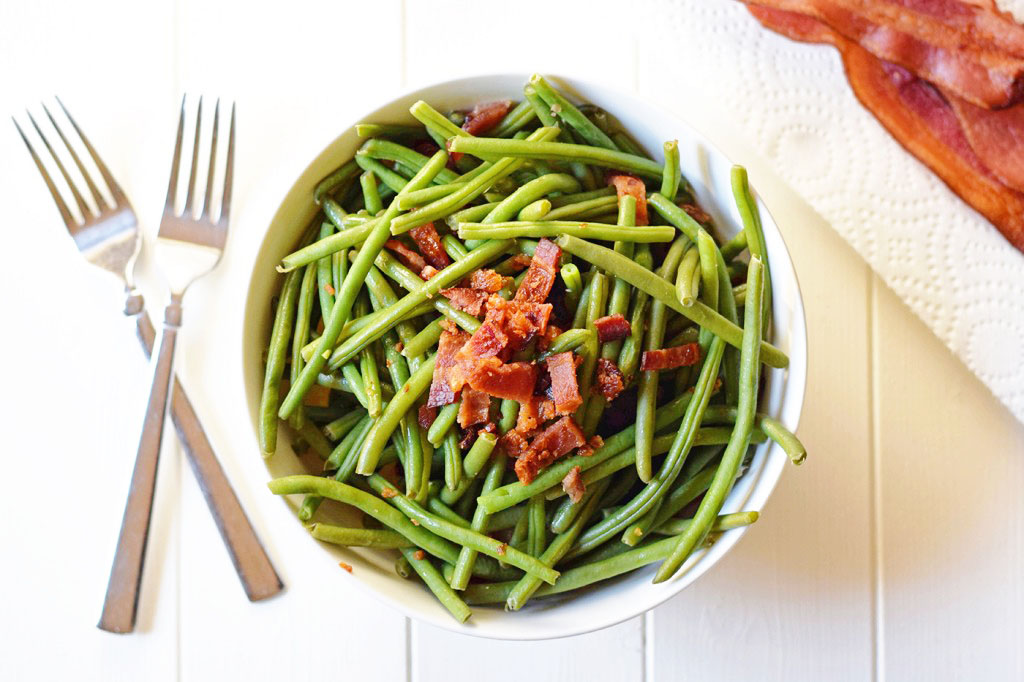 I hope you'll give this one a try, I know you'll love it!
Looking for more healthy Thanksgiving recipes?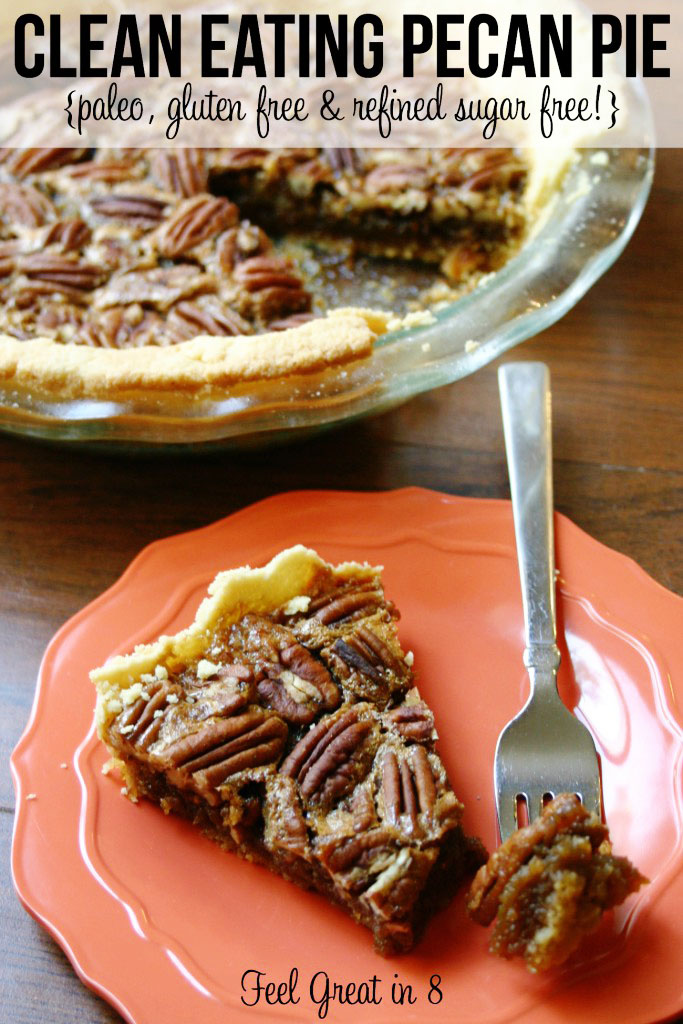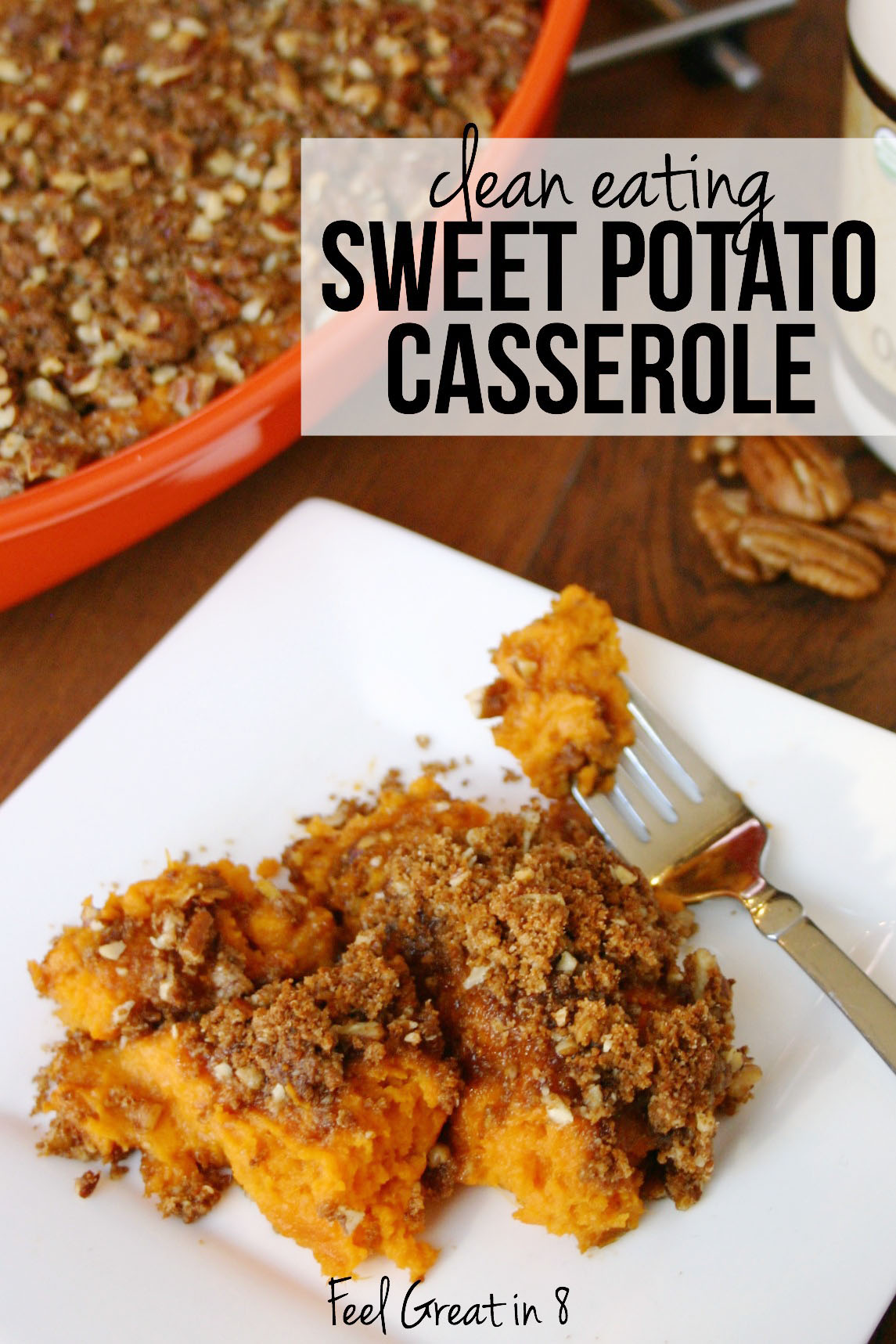 Roasted Carrots with Fresh Thyme