Simple Christmas Countdown {day 06}
Today I'm happy to introduce you all to Angie from the super cute blog
this and that
. Angie is a soon to be mother of three who enjoys making crafts, baking, sewing and decorating her cute home. Today Angie's going to share with us a holiday dessert recipe that may be short on the prep time but is definatley not short on the yum factor!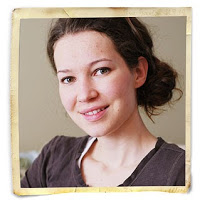 Hello everyone! My name is Angie and I don't know about you but I love creating desserts that
look
like they took more time than they really did. That's why I'm excited to share this simple holiday dessert recipe with you that even the busiest non-bakers out there can pull off.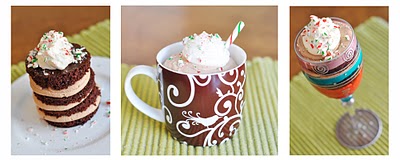 Chocolate Mousse Cake Towers
1 chocolate cake mix
1 pkg. instant chocolate mousse
whipping cream
candy canes
1.
Line a 12×17 inch cookie sheet with parchment or grease and flour it. Mix the chocolate cake mix according to package directions. Pour into the prepared cookie sheet, use a spatula to even out the batter as best you can. Bake in a 350 degree oven until cooked through. About 15- 20 minutes. Cool.
2.Using a a 3 inch circle cookie cutter, cut circles out of the cooled cake. Depending on how thick they are you may cut them in half to make them thinner. You will need approximately 4 half circles or 2 thicker circles per serving.
3.
Prepare instant mousse according to package directions. Place in a piping bag with a plain tip or in a large ziplock with the corner cut off.
4.
Place candy canes in a ziplock bag and crush using a hammer. don't hold back on the amount of candy canes. the crunch of them with the cake is super yummy!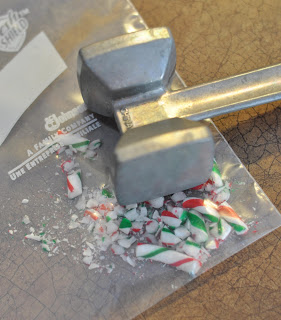 5.
Whip cream using some vanilla and sugar.
6.
Decide how you would like to display your dessert (see very top image.) Whichever way you choose, you will basically do the same thing. Place a cake round down, then, using the mousse in the piping bag, pipe some onto the cake round and place another cake round on top.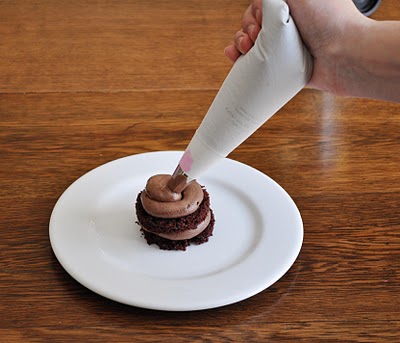 ____________________
Thank you so much for sharing this yummy recipe Angie!
If you enjoyed this easy to make dessert idea, be sure and check out the recipe book
Angie
and her sister Kyla wrote called
Eat Something Pretty
. It's filled with over 100 recipes featuring everything from
simple appetizers to pretty desserts.
Find details on how to purchase a hard copy or
PDF version of their cookbook
HERE
.