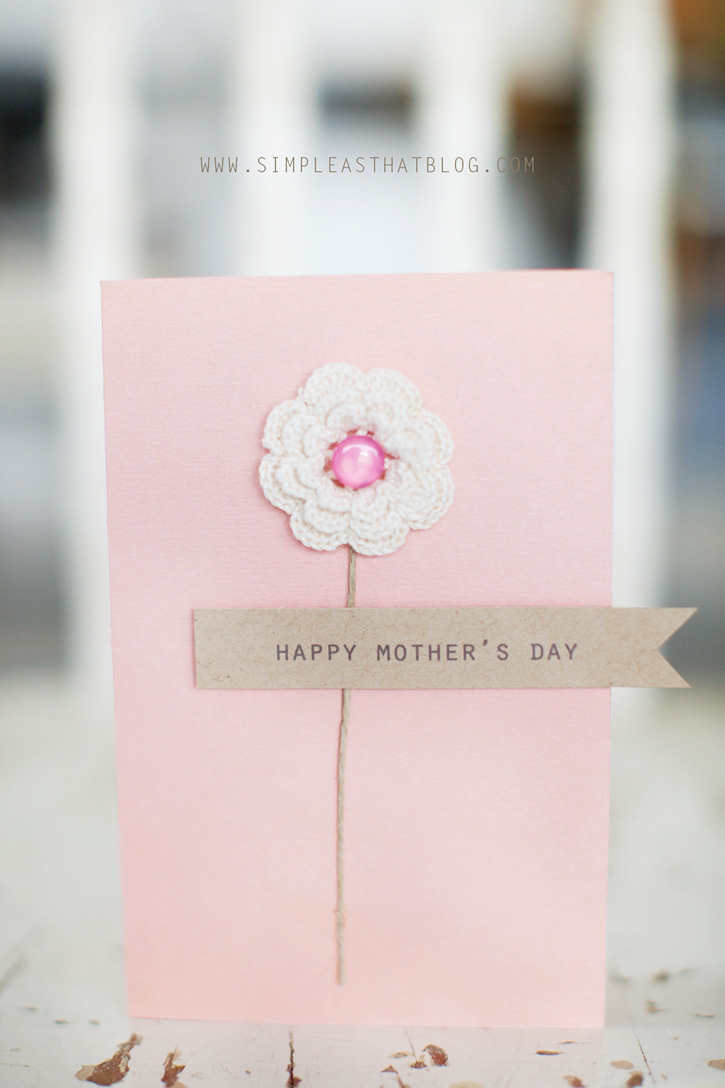 With Mother's Day just two short days away I thought I'd share a few simple card ideas with you that you can throw together in a pinch. These cards can be made using paper scraps you have on hand and can be put together in a matter of minutes.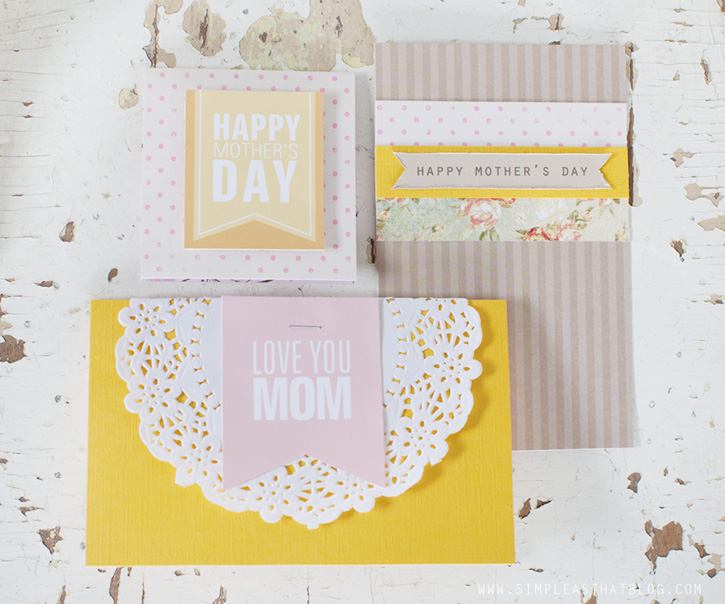 To make my cards I started with a small selection of patterned paper + coordinating card stock. I trimmed my paper to a variety of different lengths and then used my super cool
Stampin Up! simply scored scoring tool
to score the paper to form the cards. It was the first time I'd tried out this handy tool and I loved it! It made creating straight, crisp folds a breeze.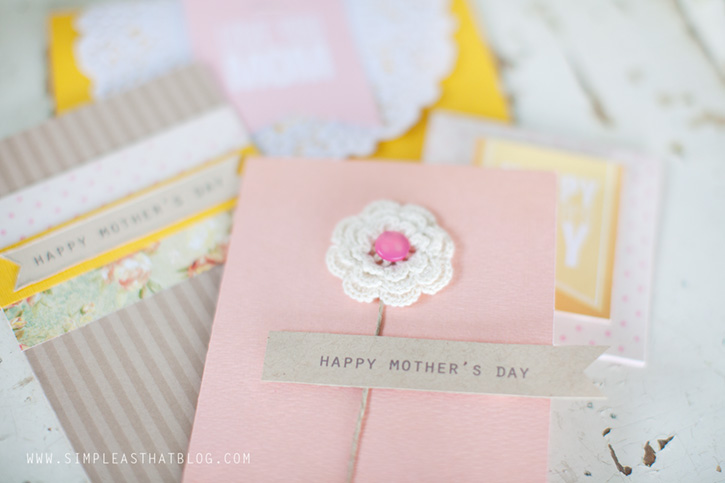 After I had the base for my cards it was time to embellish them. Using some simple text that I printed at home I created some small pennant flags to attach to my card fronts. Buttons, twine, doilies and a few scraps of patterned paper later and I was done. They aren't elaborate cards but I think they turned out really sweet and will be perfect to give out to the moms + Grandma's this Sunday.
Here is a quick recap of everything I've shared this past month just in case you missed out…