Simple things Sunday is about slowing down and capturing life's everyday details. Taking joy in the simple things is the focus and Sunday is the day we gather together to reflect on our experiences from the week and share our photos with each other. #SimpleThingsSunday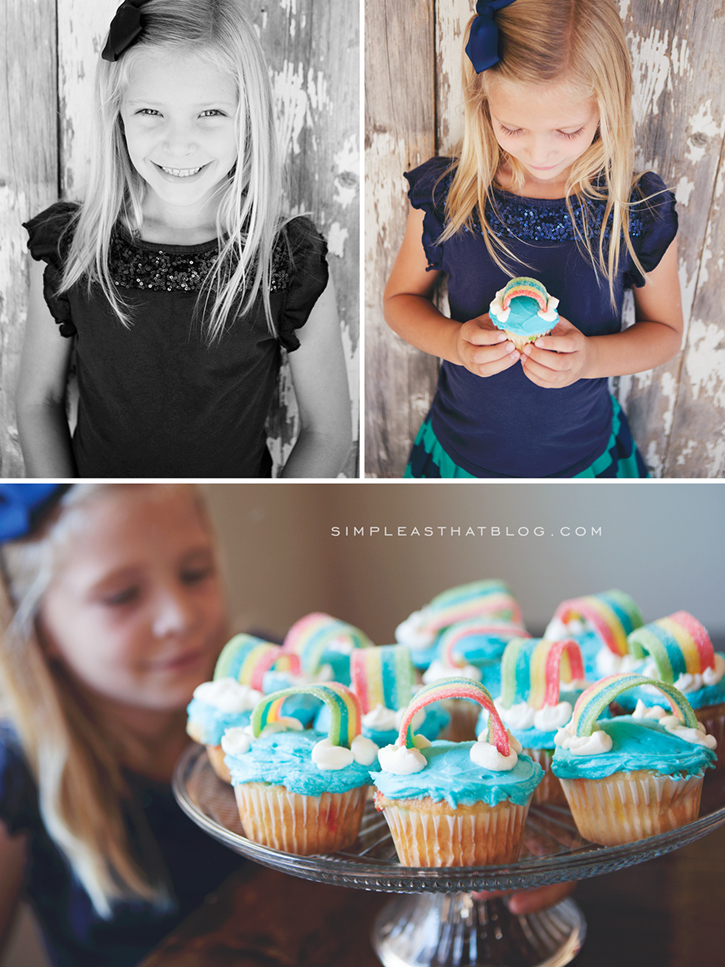 I haven't gotten the camera out much this week…I've got a few projects I'm working on finishing up and it's added a pinch of extra busy to our schedule the past little while. I'm looking forward to being all caught up by the end of October and breathing a huge sigh of relief and getting back to shooting for me again! In the meantime, we celebrated this sweet girls birthday on the 10th with a My Little Pony party. She had so much fun with a little group of friends and loved her rainbow cupcakes!
What simple moments did you celebrate this week?
-Share your photos with us on Instagram, Twitter, G+, even Pinterest by using the hashtag #SimpleThingsSunday. 
–Post your photos on the Simple as That Facebook wall anytime! I'd love to see what's going on in your world!
-You can also link up here on the blog each weekend starting Saturday nights at 10pm CST! What is Simple things Sunday? This weekly photo share is all about taking time to photograph the everyday details that make your life unique, beautiful, and special. We gather here each Sunday to share our photos, to enjoy the beauty found in the ordinary and to be reminded of just how important the simple things truly are. Read all about STS here.