Last weekend we visited one of our favourite spots in Northern Arizona – Fossil Creek. It's so beautiful and the short mile and a 1/2 walk to the Falls from the parking lot is perfect for the whole family. We went with friends and Randal's brother's family and had such a great day splashing in the water, jumping off the Falls and picnicking out in nature.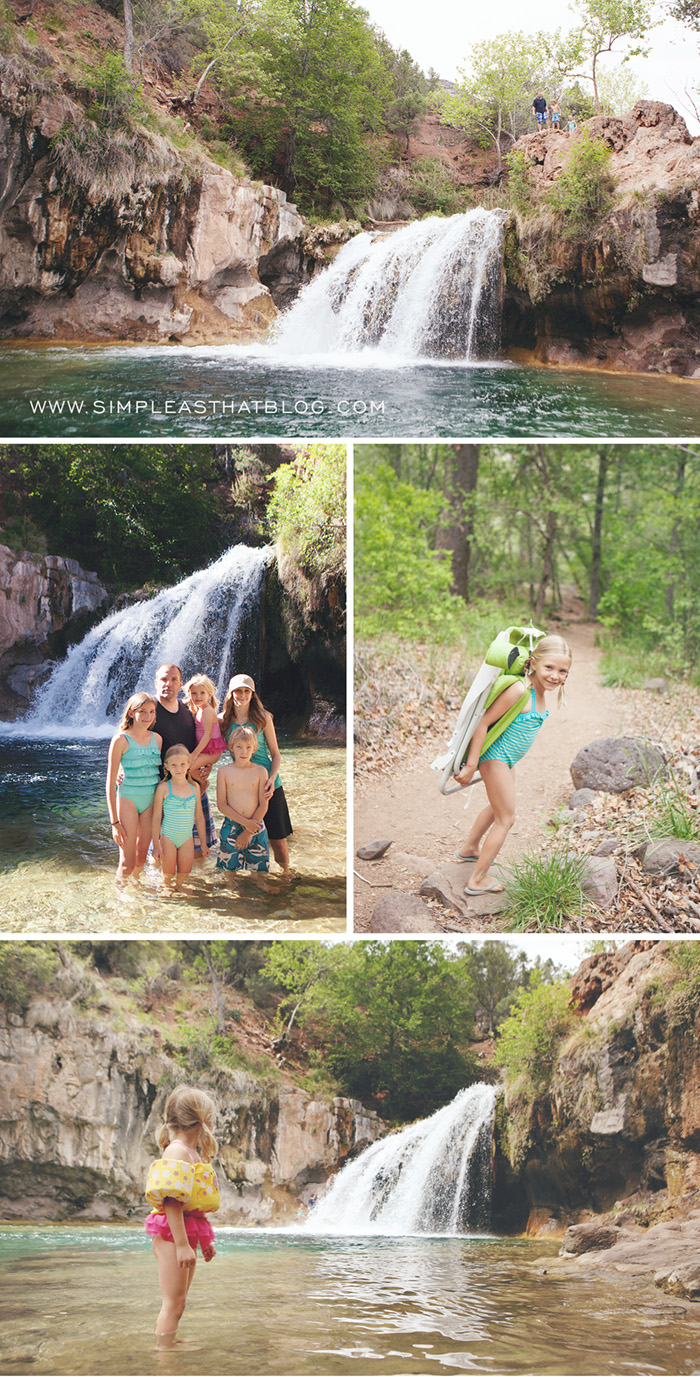 Fossil Creek is best visited in during the week as it can get pretty busy on weekends. We know this first hand, as we've made the 2 1/2 hour drive  twice, only to be turned away because it had reached maximum capacity on the weekend. Also worth noting, is that there are two different ways to access Fossil Creek. The first is 10 miles East of Campe Verde, the other route is via the town of Strawberry. We've hiked in both ways and I highly recommend going through Campe Verde if you're hiking as a family. The alternative route (through Strawberry) involves a 8 mile roundtrip hike. When you go through Camp Verde, you travel down a gravel back country road to a large parking lot and from the parking lot to the Falls it's an easy 1 1/2 mile hike along the river.
What simple moments are you celebrating this week?
-Share your photos with us on Instagram, Twitter, G+, even Pinterest by using the hashtag #SimpleThingsSunday.
–Post your photos on the Simple as That Facebook wall anytime! I'd love to see what's going on in your world!

-You can also link up here on the blog each weekend starting Saturday nights at 10pm CST!
What is Simple things Sunday?
This weekly photo share is all about taking time to photograph the everyday details that make your life unique, beautiful, and special. We gather here each Sunday to share our photos, to enjoy the beauty found in the ordinary and to be reminded of just how important the simple things truly are. Read all about STS here.