Simple things Sunday is about slowing down and capturing life's everyday details. Taking joy in the simple things is the focus and Sunday is the day we gather together to reflect on our experiences from the week and share our photos with each other. #SimpleThingsSunday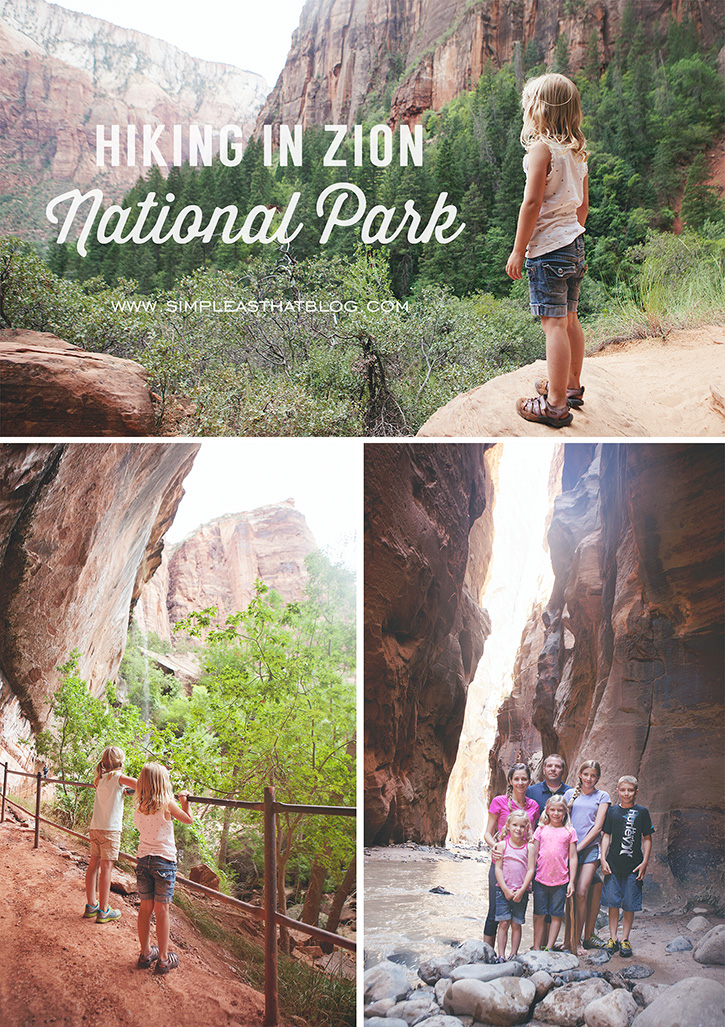 We're back in Arizona after spending an amazing Summer at home in beautiful Alberta, Canada! I'm feeling blessed by all the time we were able to spend with family while we were there and for all the special memories we made together! We took our time traveling back to AZ, making a few stops in the gorgeous state of Utah. We toured the Timpanogos caves and spent two days hiking and taking in the amazing scenery in Zion National Park. I have to say that The Narrows was our most memorable hike! It was truly amazing and something the kids will remember years from now!
I'll be sharing more fun and photos from our Summer adventures on the blog in the coming weeks! Now, to get unpacked and tackle all the laundry that needs to be done after living out of suitcases for the past month and a half! Wish me luck! 😉
What simple moments did you celebrate this week?
-Share your photos with us on Instagram, Twitter, G+, even Pinterest by using the hashtag #SimpleThingsSunday. Stacy on Instagram // Rebecca on Instagram

–Post your photos on the Simple as That Facebook wall anytime! I'd love to see what's going on in your world!

-You can also link up here on the blog each weekend starting Saturday nights at 10pm CST!
What is Simple things Sunday?
This weekly photo share is all about taking time to photograph the everyday details that make your life unique, beautiful, and special. We gather here each Sunday to share our photos, to enjoy the beauty found in the ordinary and to be reminded of just how important the simple things truly are. Read all about STS here.