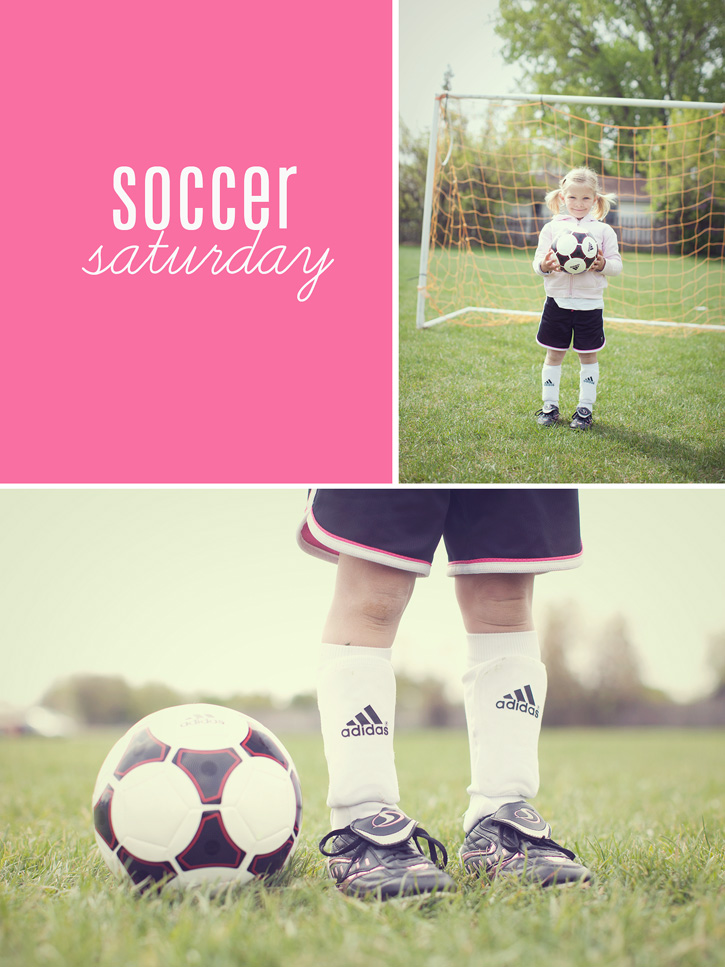 this weeks simple thing:
There's a certain little four year old in our family who's been dreaming of the day she'd start soccer just like her older siblings and this season her dream came true! She wakes up nearly every morning asking me if today is soccer day, which makes Saturday her favourite day of the week!! Yes, that first photo of Addie girl is a posed one, but that big grin…that's all her. She runs down the field with that smile on her face the whole time and it's too cute for words. 🙂
. . . . . . . . . . . . . . . . . . . . . . . . . . . . . . . . . . . . . . . . . . . . . . . . . . . . . . . . . . . .
This party is all about celebrating the simple moments and simple joys that make you smile each week. So grab that camera, snap a photo or two and come share with us each Sunday!
Just a few quick rules to play:
2. Link back directly to your simple things post not your blog/website.
No links to other linky parties, giveaways or craft projects pretty please.
This linky is all about the photos.
3. Be sure to pop by and visit at least 3 other links and leave a comment.
Leave as many as you can. 🙂
I can't wait to see your photos everyone! I'll be sharing some of my favs on the blog + Facebook throughout the week so stay tuned! If you're featured be sure to grab yourself a featured button!
Also, please remember to stop by as many of the other links as you can each week and leave lots of comments! Comments are the funnest. Everybody likes 'em, so be as generous as you can with the comment love. Thanks a bunch!