Want to stress less and love more this holiday season? Here are 5 ways to simplify Christmas this year — and every year after!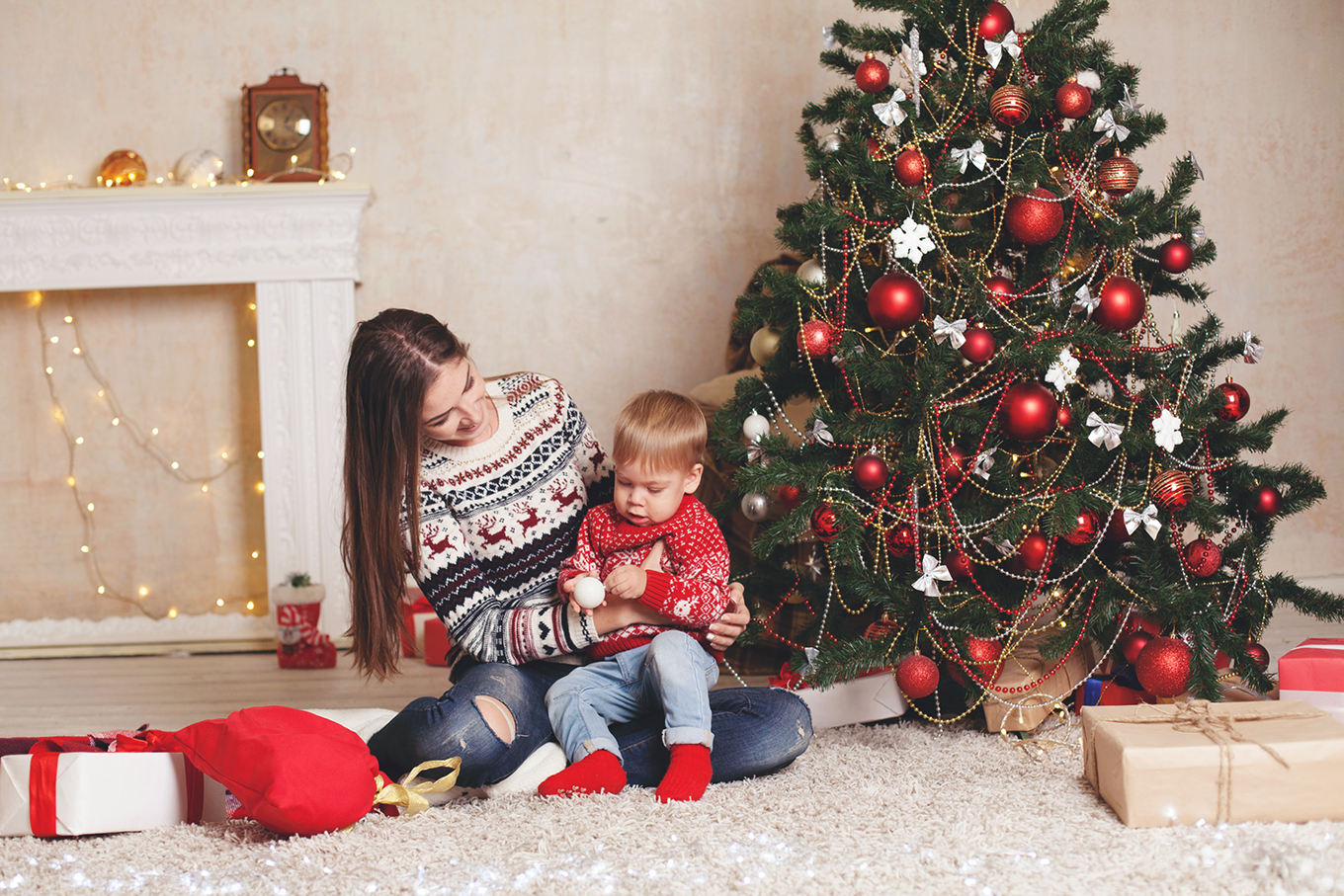 It was in a small island home in the middle of the Caribbean Sea that our family learned that less can mean so much more at Christmas.
To my surprise, fewer presents, simpler traditions, and a few handmade decorations translated to the most joyful Christmas our family has ever celebrated.
Thankfully, I've learned in the five years since we've been back in the States that you don't have to move to a remote island to capture the spirit of a simple Christmas. Here are five things you can do this year to stress less and love more this holiday season.
5 Ways to Simplify Christmas This Year
1. Limit those to-do's. Ask yourself, "Will this create meaningful memories?" And more importantly, "Will this add to the peace of the season or take away from it?"
2. Plan ahead. For me, the biggest thing to help instill calm into the holidays is to get started early on my to-do list. No matter how much you scale back on the to-do's, some tasks (like shopping for family gifts or planning the food for a family gathering) are inevitable. Thankfully, nothing reduces stress and anxiety like early preparation! I aim to finish the bulk of my to-do's by November 30th.
3. Spend less, do less. Another big stressor during the holidays is finances. Giving yourself permission to spend less and do less—like skipping the expensive holiday card or dialing down your gift budget—will leave you with more mental and emotional capacity to really soak in the season.
4. Get the kids on board. Early in the season, we gather our family and discuss what kind of Christmas we want to have. We talk about the feelings we want to experience and brainstorm ways to get there—without going overboard. Helping your children catch the vision and simplify Christmas will mean more understanding and contentment for everyone.
5. Keep coming back to your "why." When the hustle creeps in, try to ground yourself again by remembering why you want the kind of season you want. For some that may be to feel closer to Christ; for others it may be to find more time and connection with your family. (For many of you, it may be both!) Keep holding on to that longing — that desire for a slower, more meaningful season — and you'll find it.
MORE SIMPLE CHRISTMAS INSPIRATION