Kids birthday parties don't need to be elaborate or expensive to be memorable! Here's how to throw a simple snow princess party on a budget.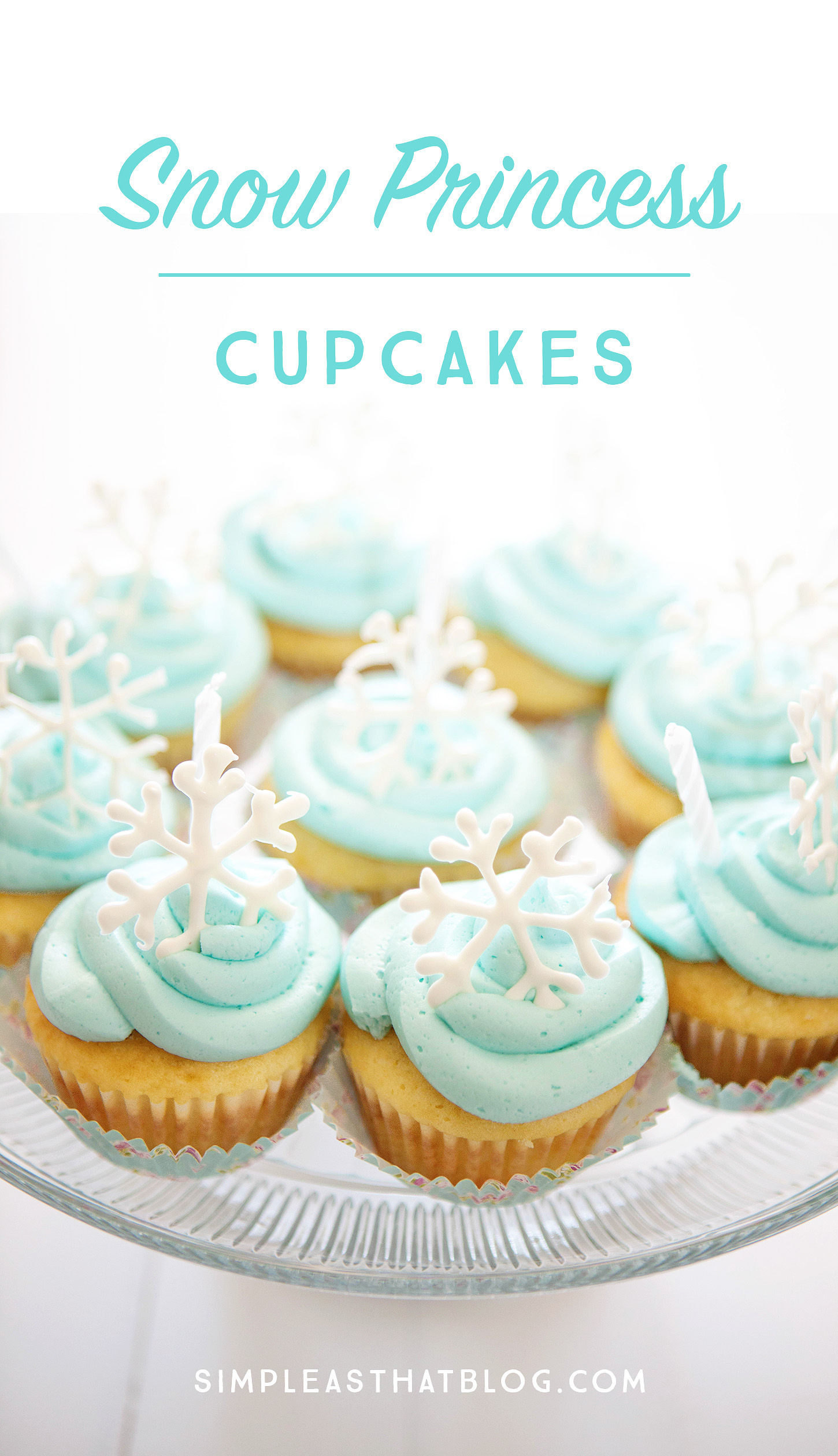 This month's Michaels Makers challenge is all about parties so I thought it would be the perfect time to share some details from my daughter's 6th birthday party!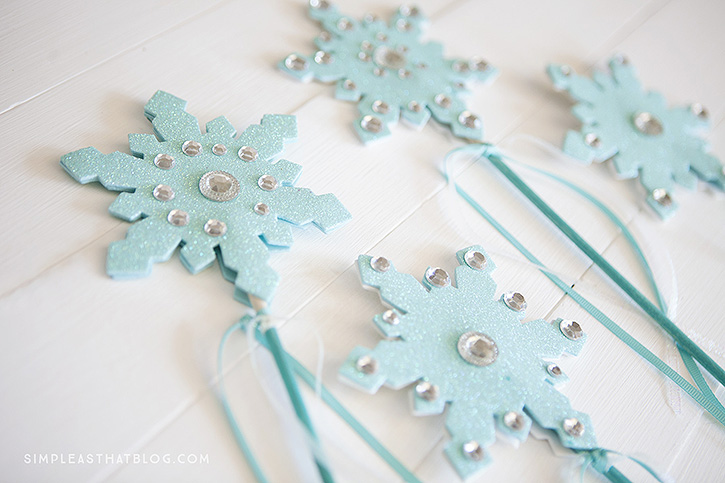 We had a snow princess birthday party and while we kept it simple, it was all kinds of fun!
I'm a firm believer that birthday parties don't have to be elaborate or expensive to be memorable. This party wasn't expensive or time consuming to put together but my daughter and her friends loved everything about it!
Snow Princess Wands
For the craft at the party the girls made Snow Princess wands. They were easy to put together and turned out magical! All you need to make them are:
-foam glitter snowflakes
-wooden dowel
-ribbon
-self-adhesive jewels
-blue craft paint
-foam brushes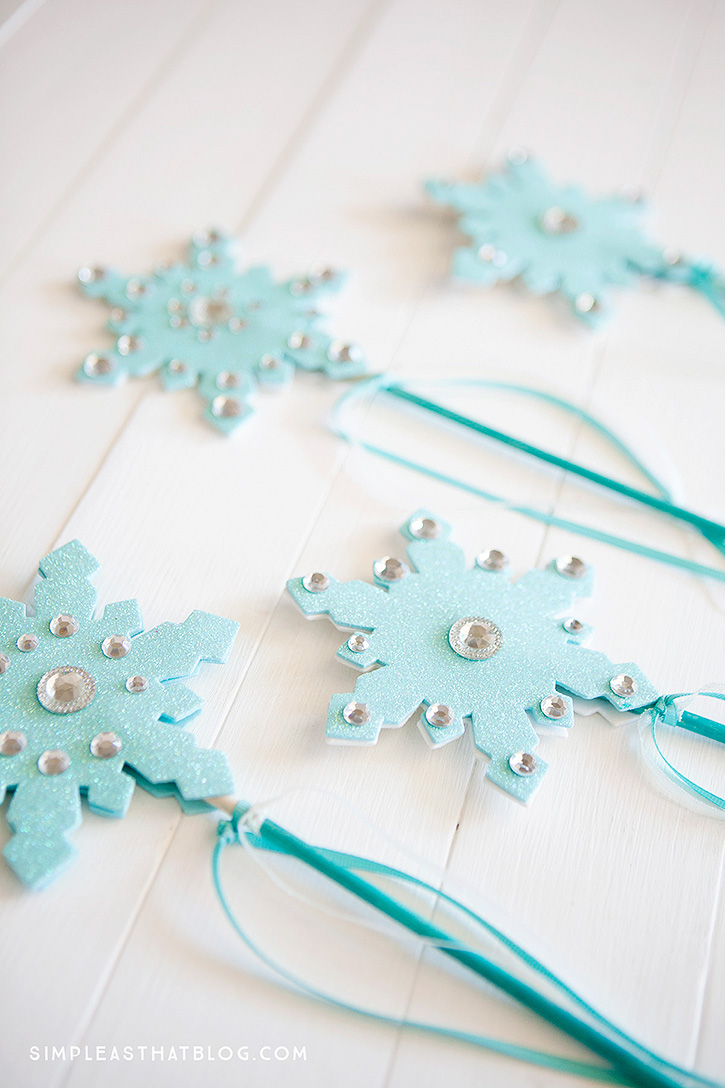 I laid out newsprint on our kitchen table and the girls painted their wooden dowels first.
Next they decorated the foam snowflakes with self adhesive jewels. I helped the the next step which was to glue both of the snowflakes to the wooden dowel.
We finished the wands off with some coordinating ribbon.
Snow Princess Cupcakes with White Chocolate Snowflakes
These Snow Princess cupcakes were a breeze. We used a white cake mix and the homemade icing was about the most complicated thing about them. We made the icing light blue and then made the snowflakes using melted white chocolate wafers. I printed a snowflake template on white paper, placed it on a cookie sheet, then put a piece of wax paper overtop. I put the melted white chocolate in a baggie, snipped the corner, then traced the snowflake template with the chocolate. We let them cool and then placed them on the cupcakes.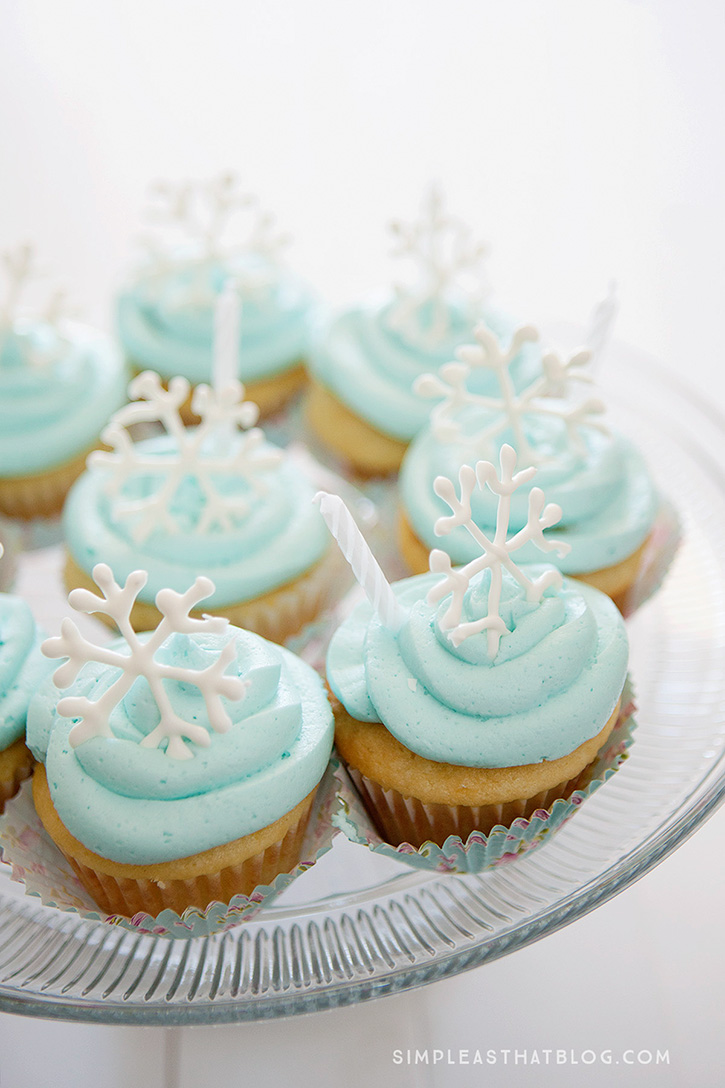 From paper crafts, party goods and baking supplies to new outdoor lighting, glass and floral, Michaels is your DIY destination for all of your summer celebrations.
Be sure to check out all of the other Michaels Makers DIY summer party ideas on the Michaels blog.