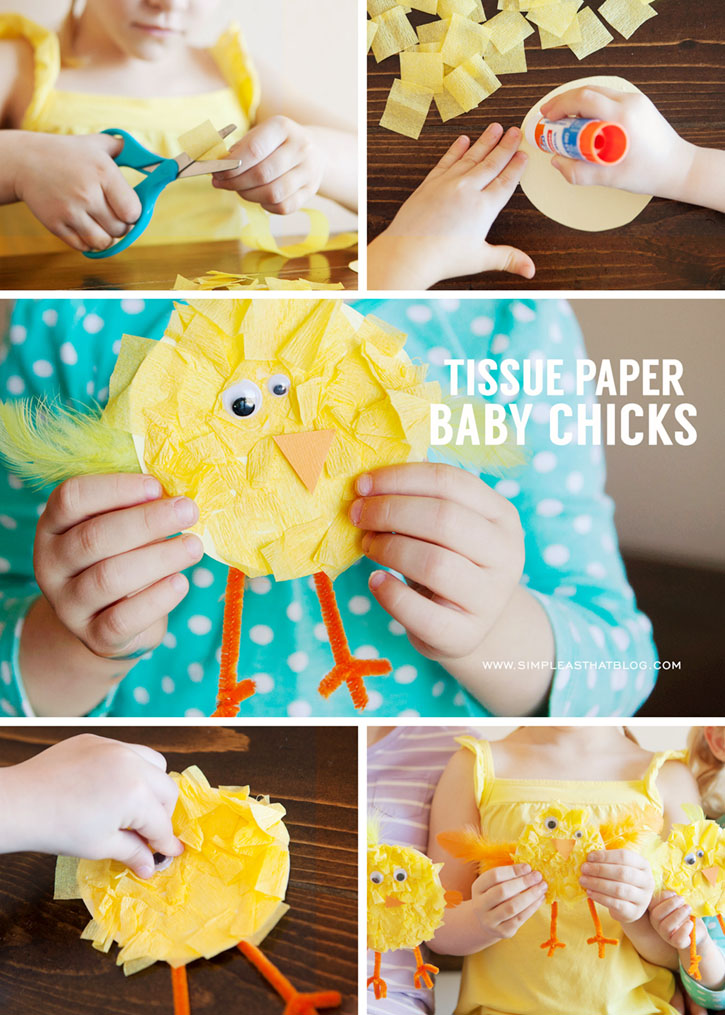 I don't know what the weather's like in your neck of the woods, but here in Arizona I think its safe to say that Spring has sprung! If you're still holding out for sunshine, here's a simple craft that's sure to get you in the mood for Spring! I made these Tissue Paper Baby Chicks with my kids last year and they loved them!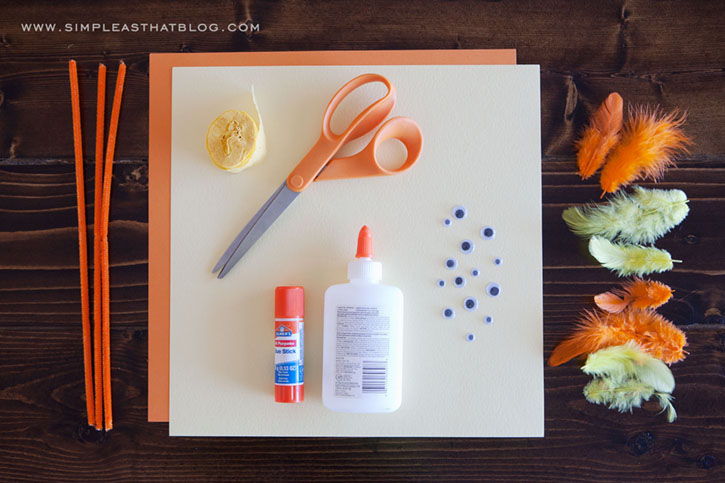 Supplies you'll need to make your own Tissue Paper Baby Chicks: yellow or orange cardstock, orange pipe cleaners, yellow tissue/crepe paper, feathers, scissors, glue, goggly eyes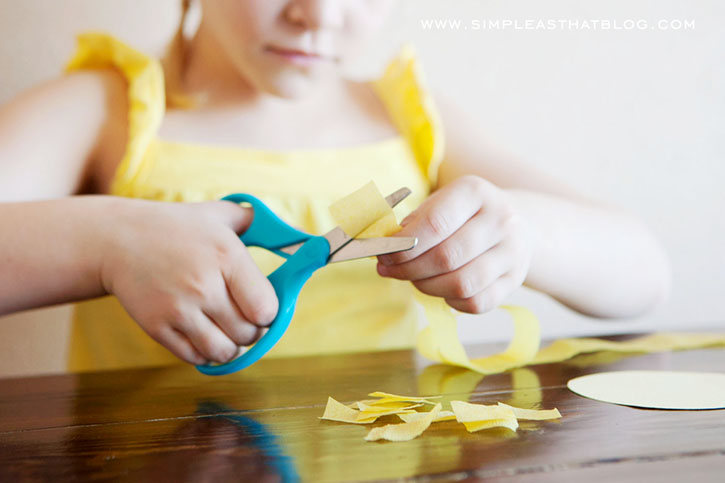 Once you've gathered your supplies the first thing you'll do is cut a medium-sized circle out of the yellow cardstock for the chick's body.
Next cut your tissue paper (or crepe paper) into small square pieces.


Now cover the yellow paper circle with glue. Next, take your little yellow squares of tissue paper, scrunch them up and stick them on the yellow paper circle. Keep doing this until the whole circle is full of fluffy pieces of paper.




Next make some legs for your baby chick out of pipe cleaners. Cut two pieces of pipe cleaner for each leg, one longer one and one short one. Take the two pieces and twist the small one around the longer on near the end to make the chicks feet. Attach the legs to the back of the chick using glue or tape.



For the finishing touches add googly eyes, a small triangle cut out of orange paper for the beak and feathers for the wings.


After your chicks are all done you can talk about their fluffy feathers, their smooth beaks and their soft pipe cleaner legs with younger kiddos. All my kids enjoyed making these little chicks and had just as much fun playing with them afterwards.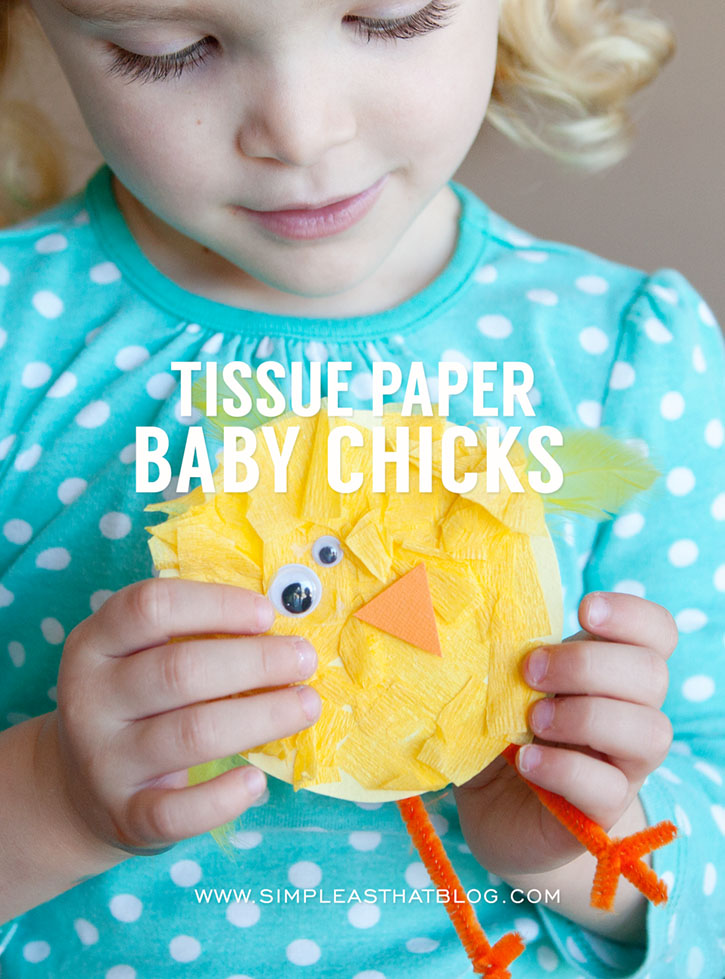 Follow Rebecca – Simple as That Blog's board kids crafts on Pinterest.
For more fun ideas for the kids this Spring check out these posts:

28 Kids books for Spring + Easter