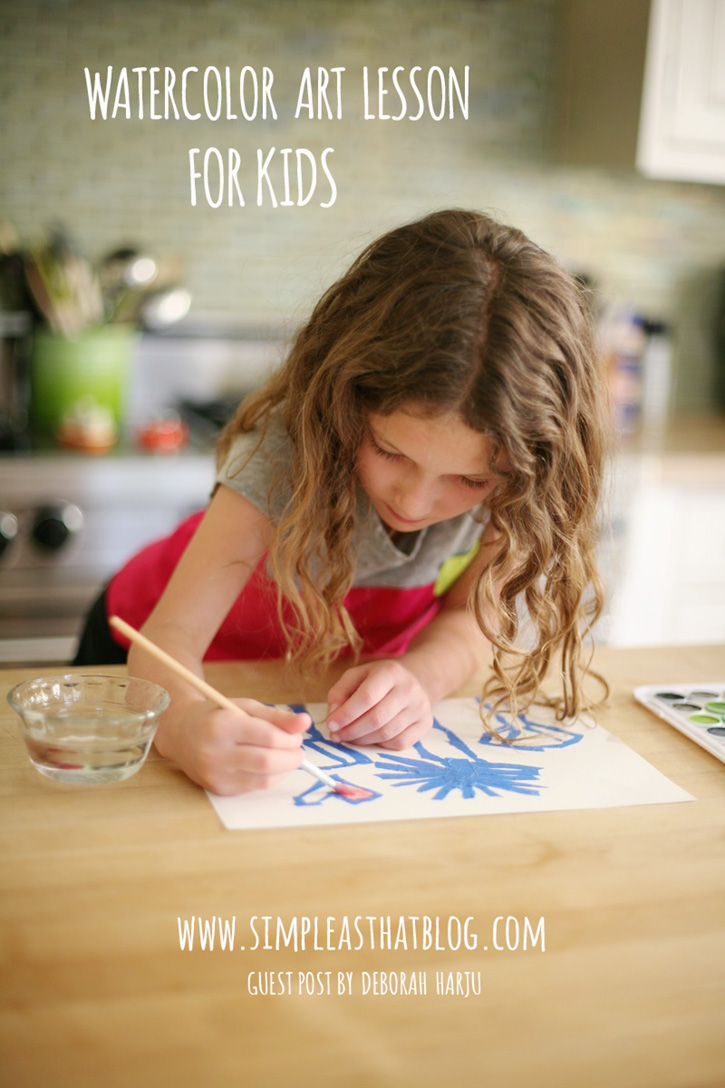 I'm Deborah from My Life at Playtime, where I share what life is like living in urban Los Angeles with three kids(Gunnar 12, Sawyer 9, Greta 7). We love adventures within our city, and try our best to grow a backyard garden each and every year. I also love sharing simple projects, styling tips for self and home and entertaining ideas. You can find me daily on Instagram, Facebook, and Pinterest.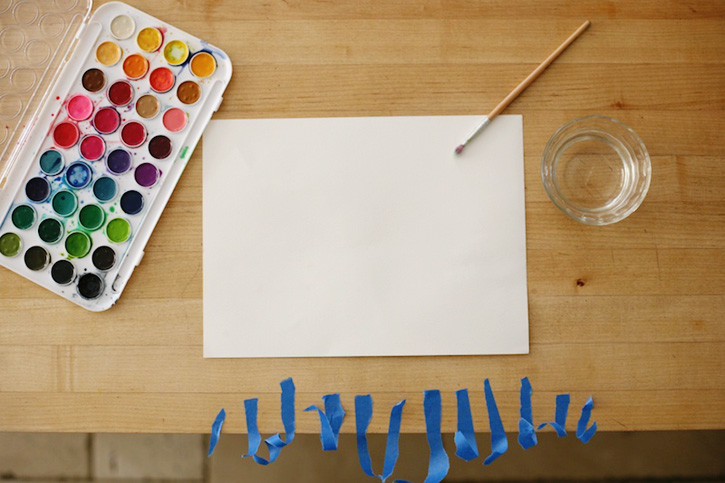 Now, back to our spring art lesson. For this project you'll need blue painter's tape, watercolor paper, water, brush, and watercolors. Rip the blue painter's tape into thin pieces, so you have a variety of sizes at hand.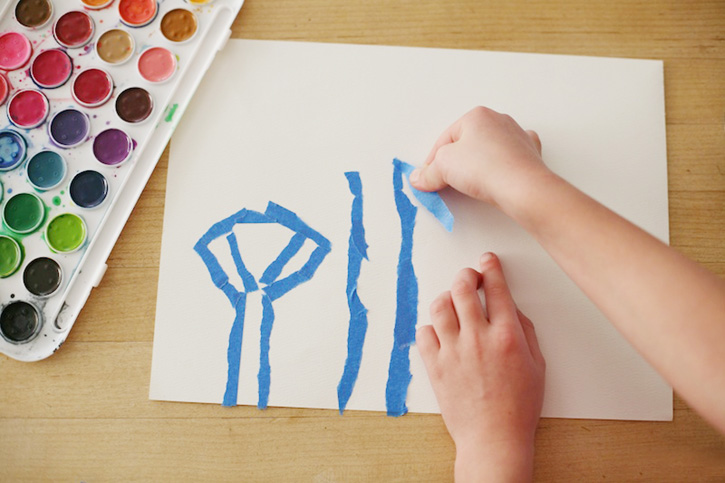 The pieces of the tape will then be placed directly on to the watercolor paper. You can create an image, design or pattern using the tape. Get creative, and if you don't like the placement of something, just peel the tape off carefully and try again. Be sure children understand that the tape is going to resist or keep out the paint.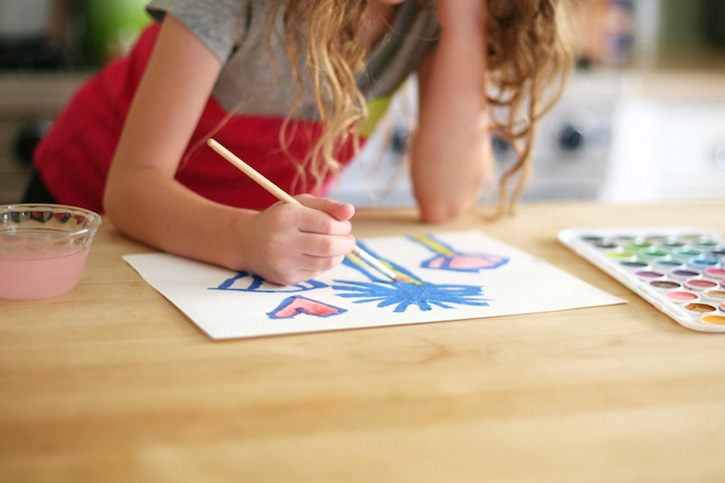 Once they are happy with their picture or design they can get to work with the watercolors. Be sure the entire page is covered with watercolors, no white left! Once it's dry or nearly dry, carefully peel off the painter's tape to reveal the beautiful image left underneath. The design you created with the tape resisted the watercolor and will show up white in contrast to the other colors.
Thanks for having me Rebecca and Simple As That readers!
Thank YOU Deborah for sharing this delightful project! This is a perfect afternoon activity for the kids to enjoy this Summer! Be sure to stop by Deborah's blog My Life at Playtime for more fabulous kids art ideas and enjoy her beautiful photography while you're there! 
We do a lot of art projects in the Summer! Come see what I've been pinning to help keep the kids busy and productive this Summer through Art:
Follow Rebecca – Simple as That Blog's board children's art on Pinterest.