Strawberry Frozen Yogurt – This Strawberry Frozen Yogurt is a delicious summer treat that couldn't be easier to make!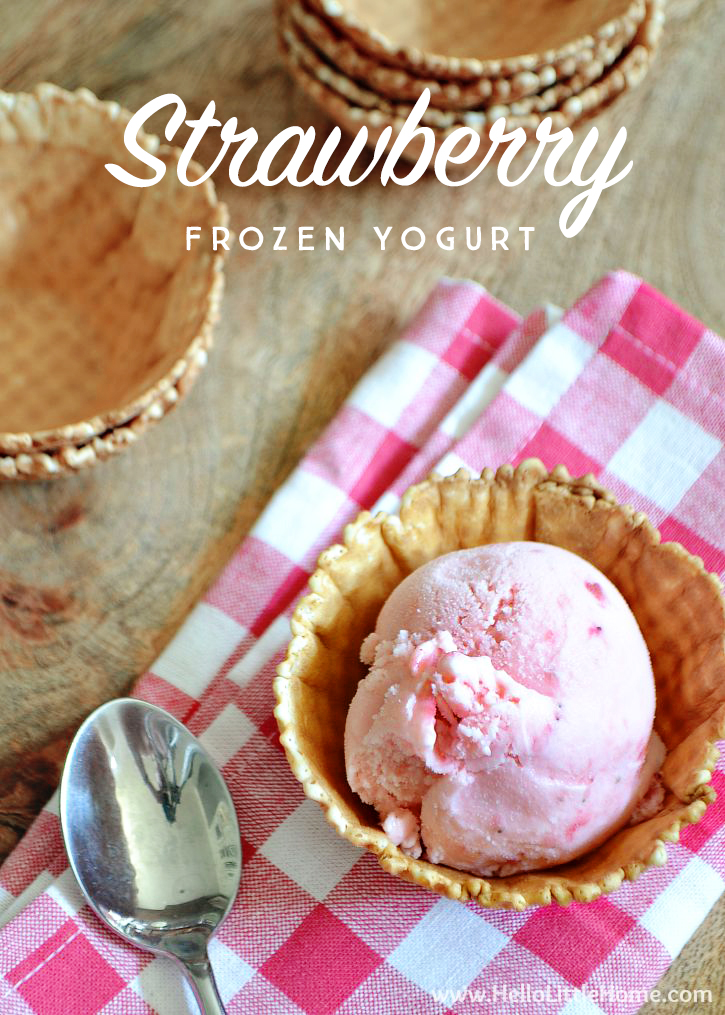 Hi, Ginnie from Hello Little Home here! I'm excited to be sharing a delicious summer recipe with you today.
I grew up in Wisconsin, and one of my family's summer traditions was driving up to Door County, a narrow peninsula lined with quaint, small towns. We made the trip a few times every year, and the highlight was always strawberry ice cream from Wilson's, an old-fashioned ice cream parlor.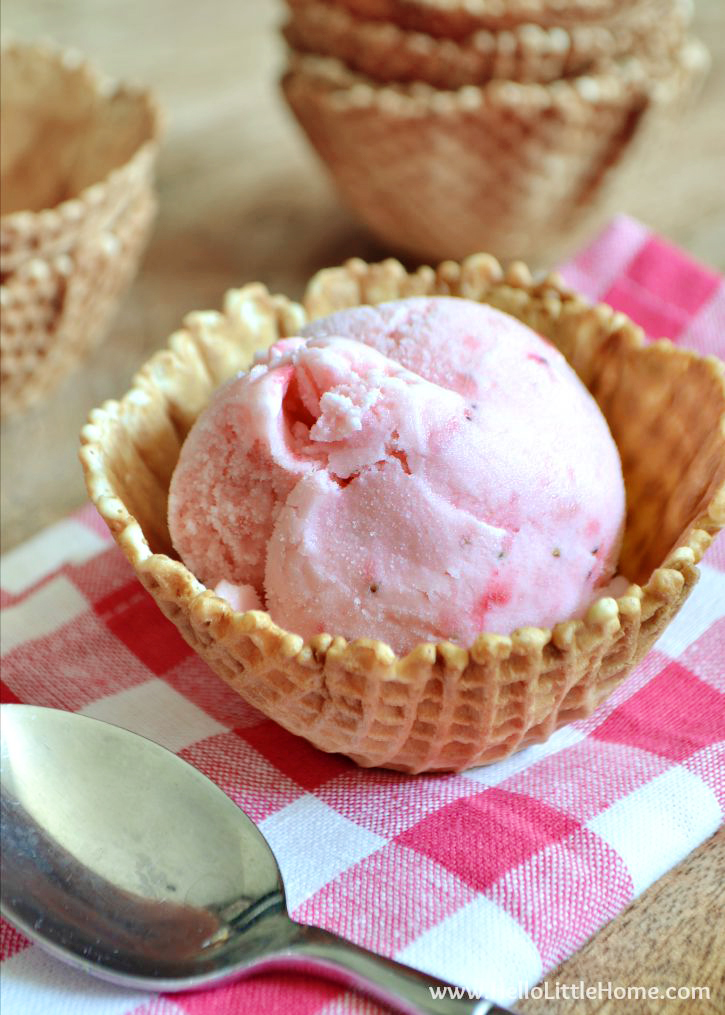 It's been a few years since I've had a scoop of their homemade ice cream, but I still crave it. I created this Strawberry Frozen Yogurt with those summer memories in mind. It's full of fresh strawberries, and the sweet flavor brings me back to my childhood.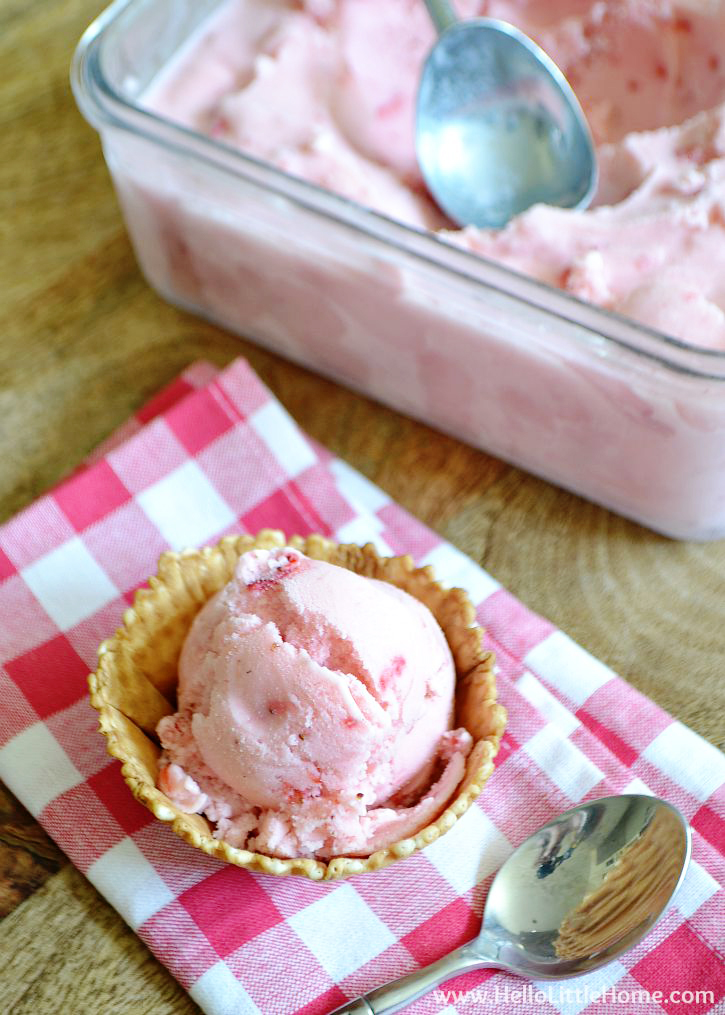 Frozen yogurt is one of my favorite warm weather desserts. There's no cooking involved, so it's much easier to make than ice cream. Plus, you'll only need four ingredients for this simple recipe.

Strawberry Frozen Yogurt
Ingredients
3 cups plain yogurt (full fat)
1 cup sugar
1 tsp. vanilla extract
1½ cups mashed strawberries
Instructions
In a medium bowl, whisk together yogurt, sugar, and vanilla extract until well combined.
Stir in strawberries.
Cover bowl and place in refrigerator to chill for 2 - 3 hours.
Add chilled yogurt mixture to your ice cream maker and process according to your machine's directions. The frozen yogurt is ready when it's the texture of soft serve ice cream.
Transfer the frozen yogurt to container with a lid and freeze until solid.
I hope you get a chance to try my Strawberry Frozen Yogurt. What is your favorite summertime treat?