Free Summer Reading Printables – free printables to encourage Summer reading and make it fun! Includes reading log, coordinating book plates, bookmarks, "book worm" treat bag toppers PLUS a list of 50 Fun books to read this Summer!
Summer and reading just go together, don't you think!? My kids will be out of school soon and I'm already mapping out our Summer reading plan. Reading is such a big part of our Summer and I put these simple reading logs together, along with some other coordinating printables, to keep the kids reading while they're out of school and to keep it fun!
Below you'll find everything you need to encourage your child to read this summer: printable reading log pages, book marks, book worm treat bag toppers plus a list of our top 50 Fun Books to Read this Summer! Download links are at the bottom of the post so keep scrolling if you're looking for those.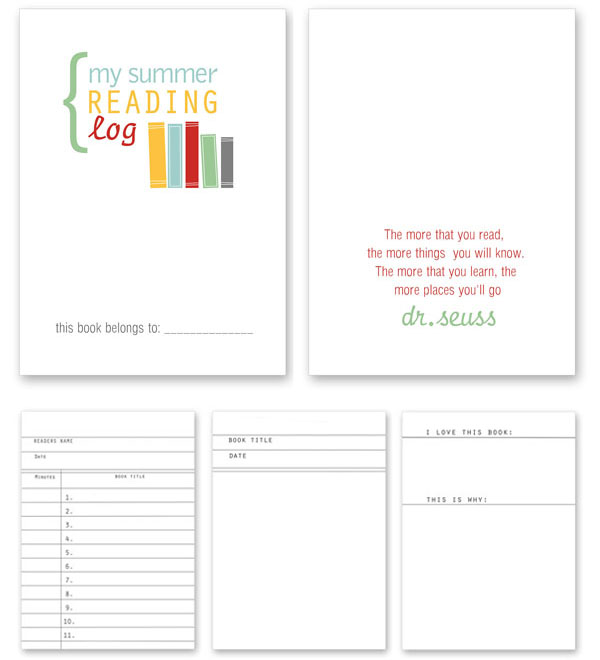 Pages Included in the Summer Reading Log
Cover page
Back cover page
List the number of minutes read and book titles read
Draw a picture from your favorite book
Choose a favorite book & write about why you loved it so much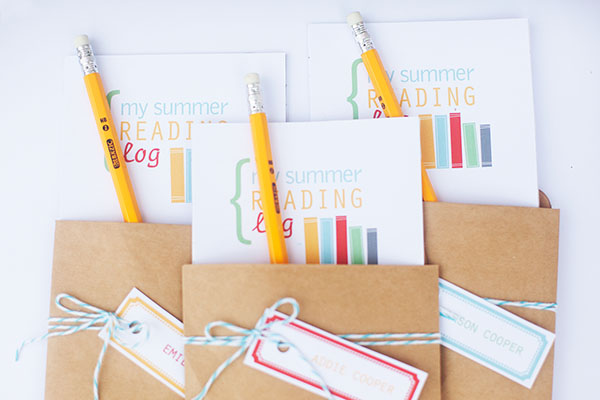 How to put your Summer Reading Log Together
Step 1 | Download the Summer Reading Log printable using the clickable button below.
Step 2 | Print out the Summer Reading Log, it's a 4 page PDF file. Front and back cover are in color, the rest of the pages are black and white. I recommend printing the front and back cover on cardstock and the rest of the pages on regular paper.
Step 3| Cut out the reading log pages using the trim lines provided.
Step 4 | Pre-purchase library card envelopes or use this library pocket template to create your own. You will need to stretch the template a bit to fit the reading log pages. If you don't want to use a library card pocket, simply hold the reading log pages together with a binder clip or punch a hole in the upper left corner and secure with a binder ring.
Click the button below to  download all the pages for the Summer Reading Log.
I've also included a few more printables that coordinate with the Summer Reading log including a set some printable bookmarks featuring one of my favorite Dr. Seuss quotes, customizable bookplates and some treat bag toppers.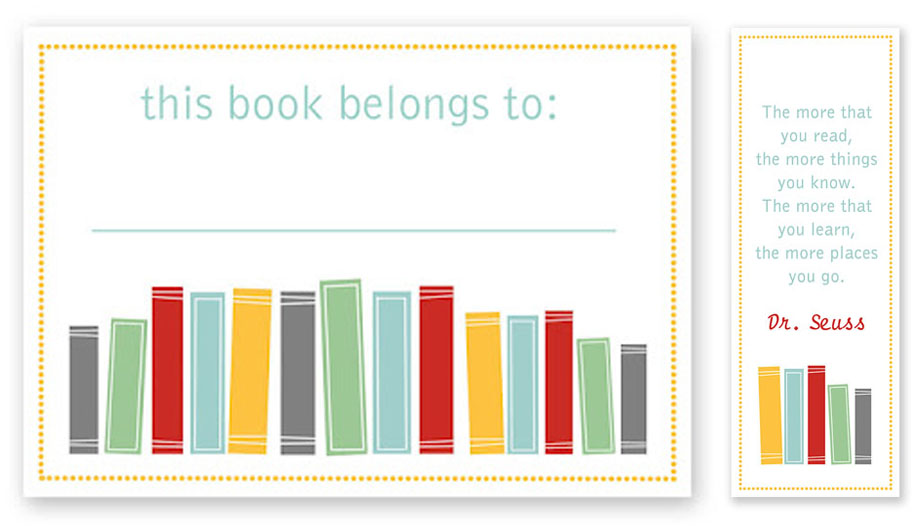 All of these would be fun to include in a back to school kickoff party or to use in a book club. So many uses for these cute printables! Click the button below to download the bookmarks and bookplates.
Click the button below to download the "let's get reading bookworm" treat bag toppers.
What are some books you plan to read with your kids this summer? Do you have a list of go-to favourites or do you have some new ones in mind? Here's a list of some of our favs and some new ones that have come recommended that we hope to read throughout the summer months. Are there any you think we should add to the list?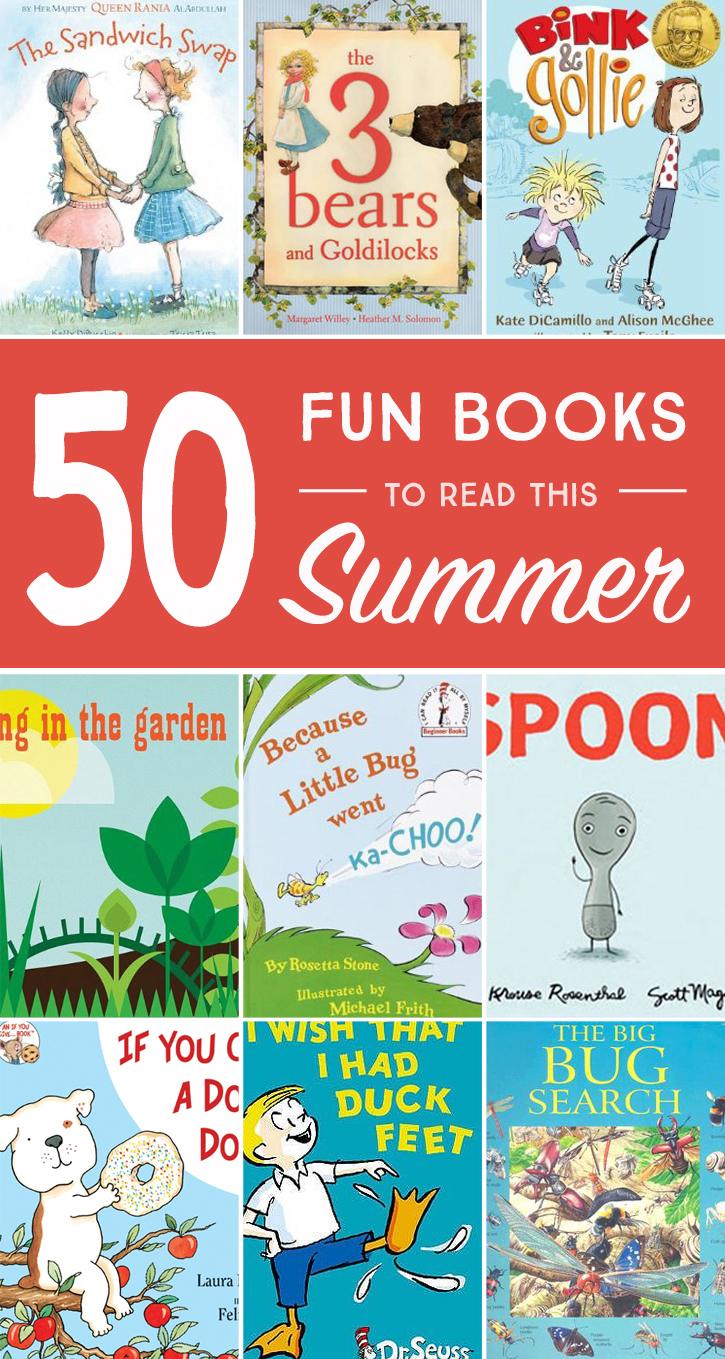 50 fun children's books to read this Summer
Maybe You Should Fly a Jet! Maybe You Should Be a Vet!
Because a Little Bug Went Ka-Choo!
Little House on the Prairie Books
The Monster at the End of this Book
The Klutz Book of Paper Airplanes
Cookies: Bite-Size Life Lessons
A Pig Parade Is a Terrible Idea