Summer Sun Food Art – Looking for a fun way to celebrate summer with the kids!? This Summer food art idea is bright, cute and super sweet!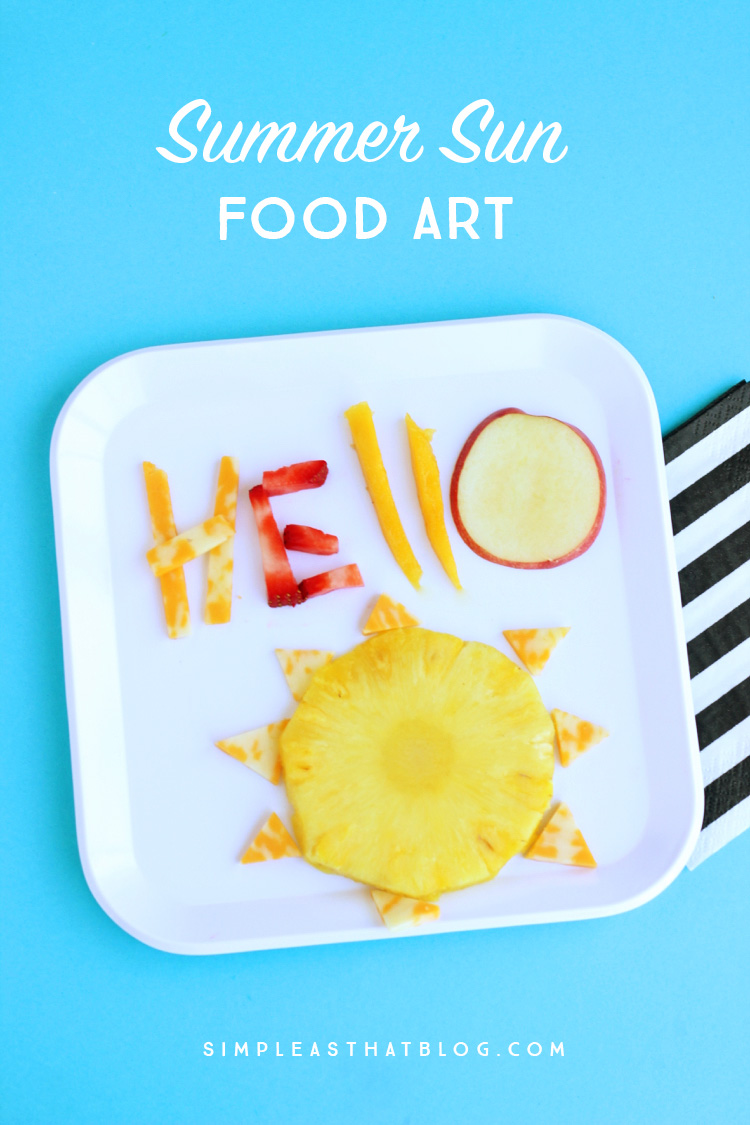 Hey there! My name is Carisa from Messes to Memories and I'm back with a fun summer idea for our Fun With Food Series here on Simple As That.
This is a sweet food art idea using all your favorite fruits! You choose what will work best. We went ahead and chose a variety of fruit so that we could have tons of colors! The fun thing about fruit is that you can make all kinds of shapes and sizes depending on how you cut it.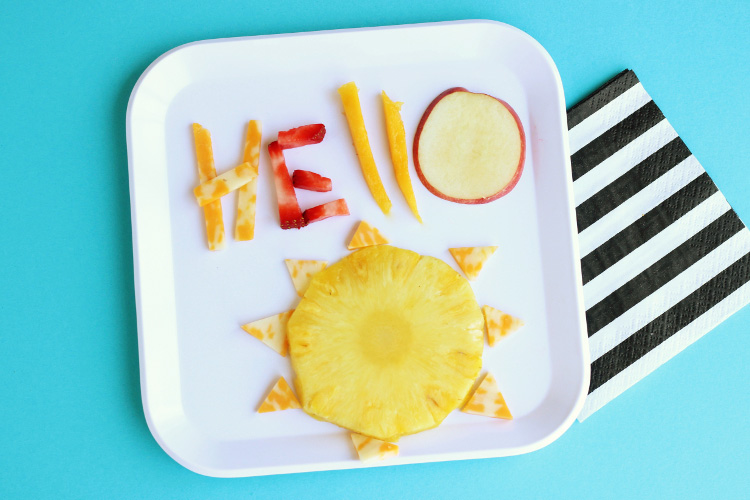 This means you can take this and make it your own. There is no right or wrong way to make words with fruit! We went with "HELLO" to welcome the summer sun! We wrote Hello using cheese strips, strawberry and mango slices and a round apple chip! It was round out with a big round slab of pineapple to make the perfect sun.

Summer Sun Food Art
A bright and fun Summer food art idea using all kinds of fruit!
Ingredients
Slice of pineapple
Variety of fruit including: Mango, Strawberries, Apples, Raspberries, etc.
Cheese
Instructions
Slice a big slab of pineapple for your sun. Cut off the outside layer so that it's all ready to grab and eat once you're done decorating!
Slice and dice your fruit and cheese so that you have a variety of strips and chunks, etc. You want all kinds of shapes and sizes to make a fun word like HELLO!
Check out more adorable food art in the Fun with Food series!