When I see firelight reflected in my children's eyes, when I see their fingers sticky with marshmallow and their lips lined with chocolate, I can't help but remember the most joyful nights of my own childhood, doing the exact same thing under a canopy of pine and stars, surrounded by my parents and siblings.
My early memories of spending time with my family outdoors, whether it was building forts with my siblings in the backyard or filling my pockets with rocks as we hiked, have become a pillar of my parenting.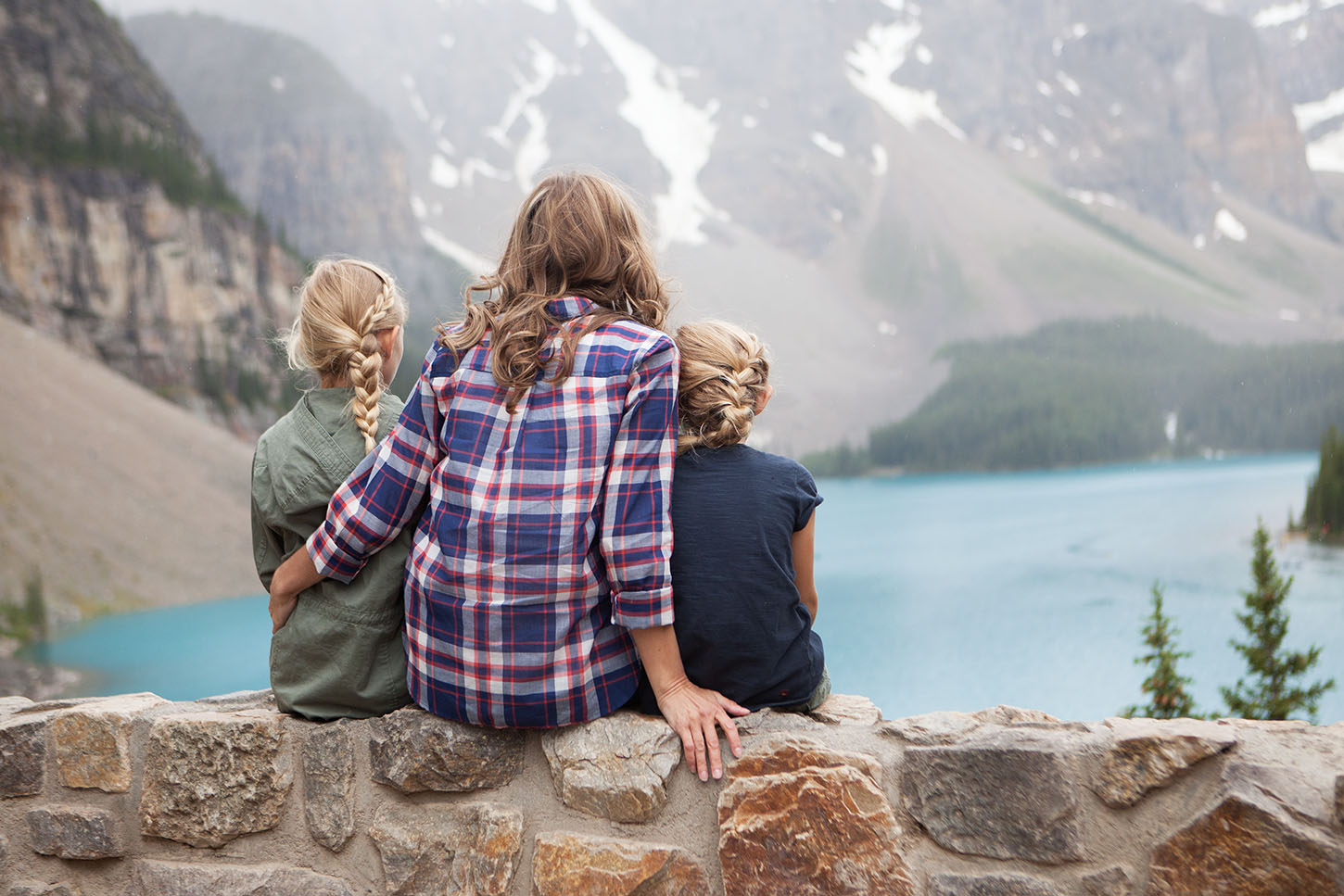 As a child and a youth exploring the Canadian Rockies with my family, I learned that I could do hard things. I learned of my size in comparison to the grandeur of nature. And I learned that there is no better place to develop lasting connection as a family than under a big blue sky.
These are the lessons I want to fill my children's hearts with.
And for my family of six, Banff National Park is the perfect backdrop to do just that.
One of the things I appreciate most about Banff is the diversity of outdoor adventures you can experience. Today I wanted to share three of our family's favorite Banff adventures and what makes each one unique in our eyes.
1. Lake Louise Summer Condola
I could go on and on about how much our family loves the Lake Louise Gondola! It's the perfect outdoor activity for people of all ages and fitness levels. You can choose to ride either a fully enclosed gondola or an open chair lift. We opt for the open chair so we can see wildlife unobstructed and feel the mountain breeze on our faces.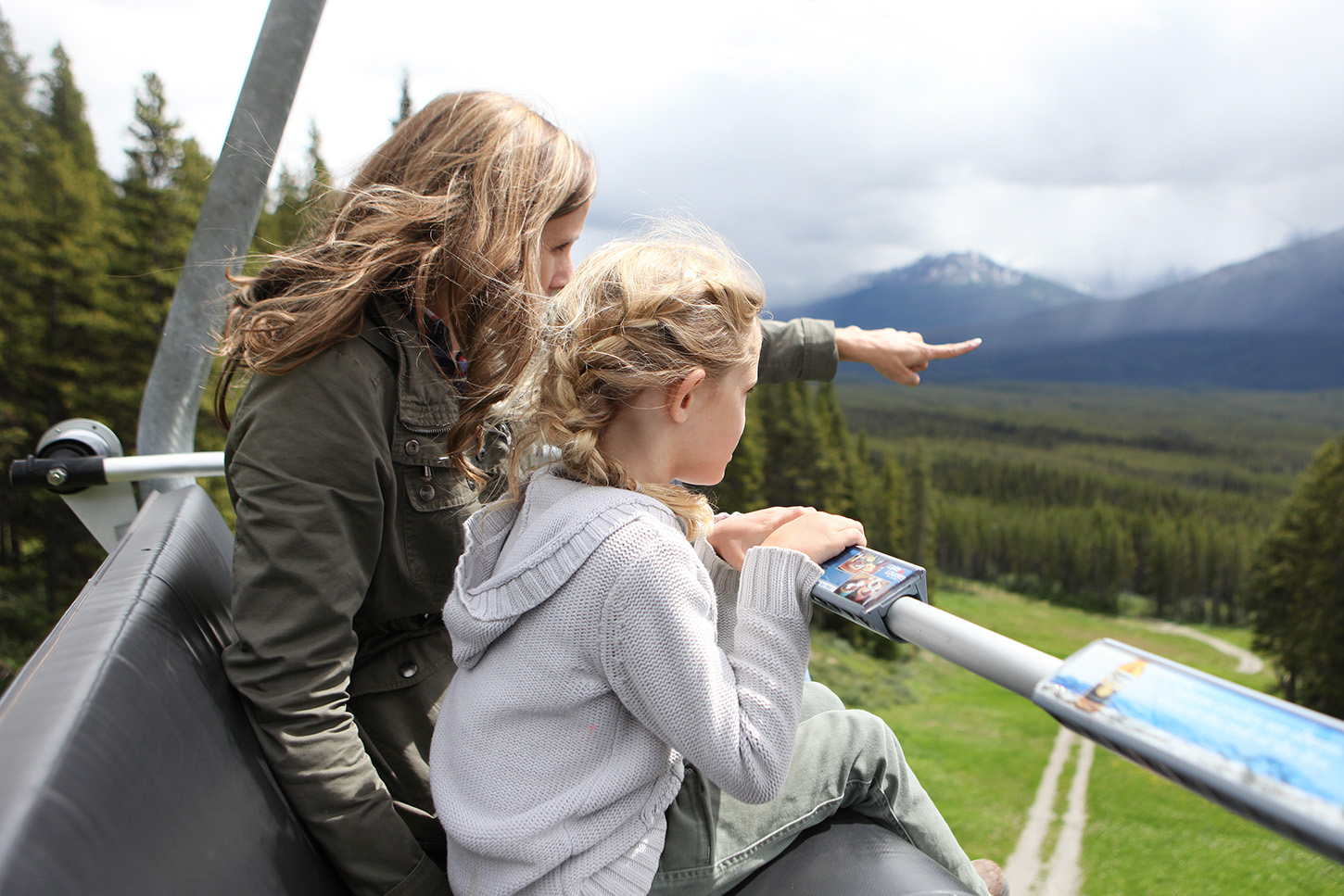 In the summer the Lake Louise Gondola is the place to go for grizzly bear viewing. I've never seen so many grizzly bears in their natural environment! It's amazing to watch them eat and play in the meadow directly below your feet—all while you keep a safe distance from above.
Once you reach the observation deck at the top, you can take in the most incredible, peaceful views of the Rocky Mountains and Lake Louise. You can also explore several scenic hiking trails, enjoy a delicious meal at the Whitehorn Bistro, or take a tour of the Interpretive Centre. 
2. A guided hike in Sunshine Meadows
One thing that makes the Sunshine Meadows hike unique is that a shuttle bus takes you to the base of the trail system, which is above the tree line—giving families a rare chance to explore terrain that typically involves a steep climb to reach.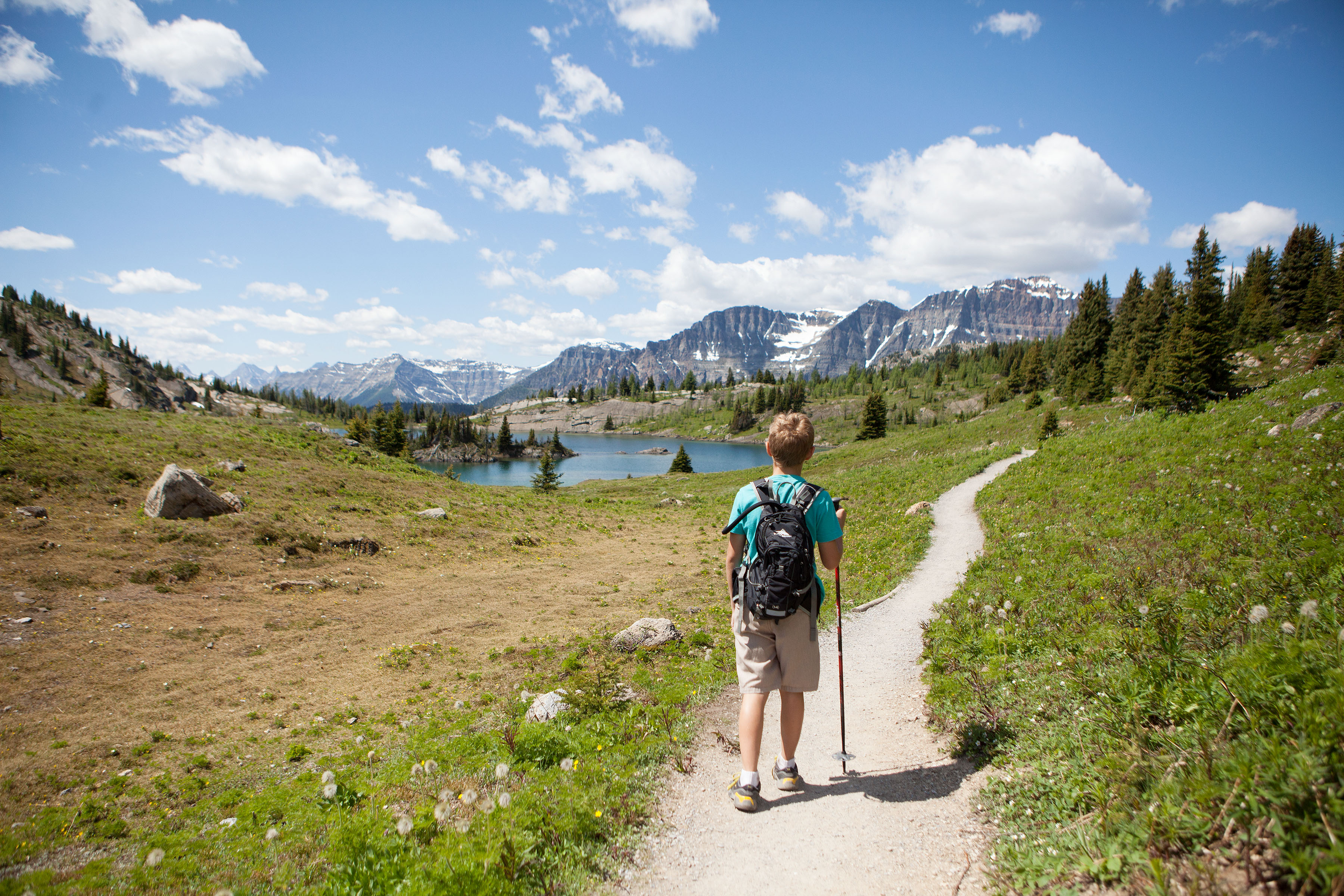 In the past, we've opted to do a guided tour and were pleasantly surprised at how much we enjoyed it. Our guide was engaging and developed a noticeable connection with the kids. We learned so much from her about the local plant and animal life.
3. The catwalks and waterfalls of Johnston Canyon
The trail winds its way through Johnston Canyon on steel catwalks that have been attached to the canyon walls. My kids are fascinated by the catwalks themselves—and I appreciate the sturdy railings that help keep us safe and secure.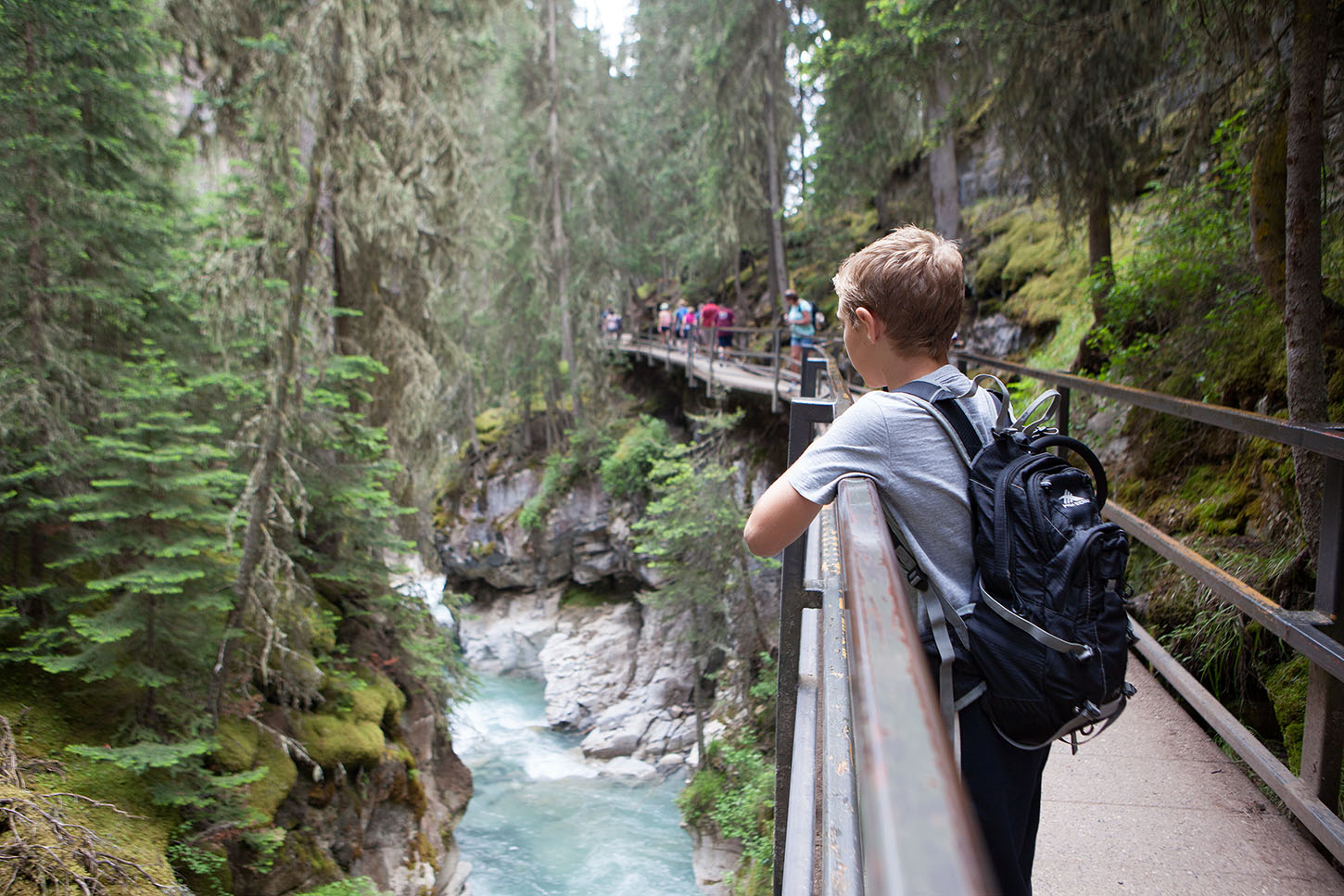 Depending on how far your little hikers are able to go, you can view up to seven beautiful waterfalls along the Johnston Canyon trail. We've done this hike in both the winter and the summer; I love the completely different experience you can have during contrasting seasons.
If you're planning a hike in Banff National Park be sure to check with Parks Canada for the latest trail conditions.
Building Family Connections in Nature
As a mom of children ranging in age from 7 to 14, I know how discouraging it can be to feel like you're not getting through to your kids amid the bustle of daily life.
Today, it's harder than ever to build lasting connection with our kids, who are busy juggling school, extracurriculars, homework, and social pressures.
Getting them into nature, free from the pressure to respond to a text or upload a homework assignment, opens their world up in an entirely different way. The noise of life fades away, leaving room for stillness, peace, and family connections that can be so hard to find in the typical rhythm of our days.
In every walk with nature one receives far more than he seeks. – John Muir
If you enjoyed this post you might also like…