Halloween might be all about the candy for my kiddos….but I'm more into the photos! There are so many fun moments to capture at Halloween, why not try your hand at a spooky silhouette? It's easier than you think, using nothing but your phone!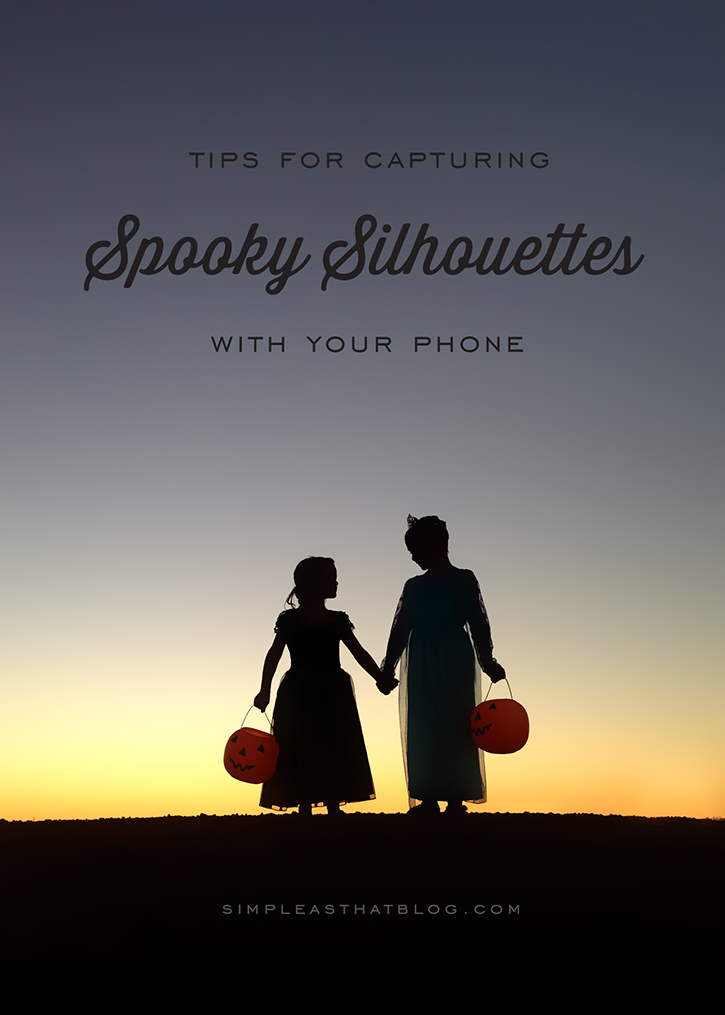 Follow along with these quick tips and you'll be capturing spooky silhouette photos of your little ghosts and goblins in a snap!
Tips for taking Spooky Silhouette Photos with Your Phone
1. The right place at the right time. First things first, you need to choose the right location and the right time of day to be able to shoot a silhouette. Find an area where your subject can stand that you won't get distracting elements in the background or shoot from below to avoid background distractions. An elevated area like a hill works great. You also need to shoot when the sun is low in the sky, so early morning or just before sunset.
2. Get in position. To create a silhouette you need to position your subject so the light is behind them. As the photographer, you will be shooting towards the light source.  Your background needs to be brighter than the subject in order for them to be in shadow.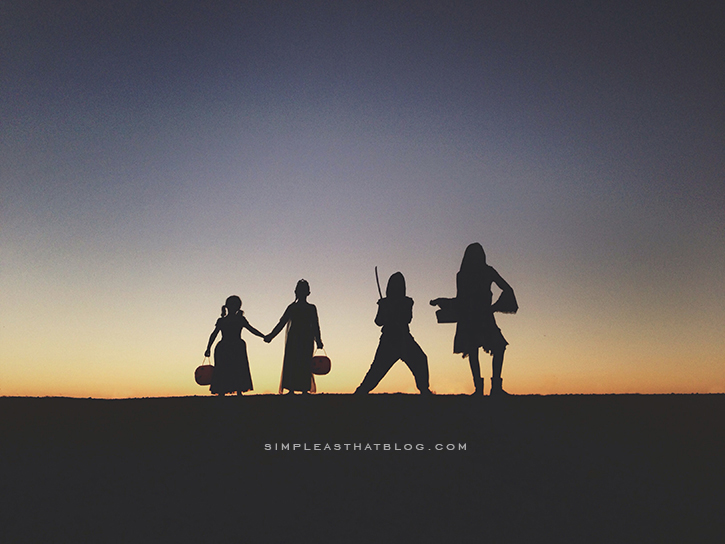 3. Exposure. Typically, when snapping a photo you want to make sure your subject is exposed properly. When taking a silhouette it's different – you want to make sure your background is exposed properly. To do this with your phone, simply tap the brightest spot on the screen and snap. With the bright background behind your subject exposed properly your subject will be left dark creating that spooky silhouette effect.
4. Getting a crisp silhouette. To get a crisp, clean silhouette pay special attention to how your subject is posing. Making sure their limbs are all visible is a good idea and to do this they may need to exaggerate their pose slightly. Move their arm a little more away from their body, separate their legs. If shooting multiple people have them spread out so they don't run together in the silhouette.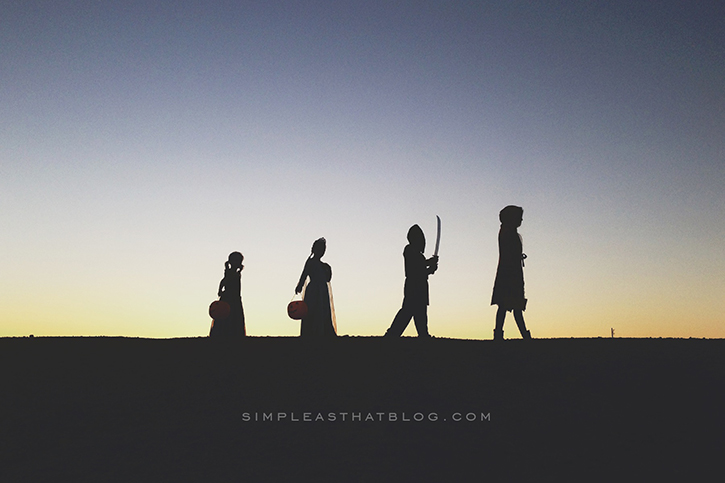 5. Let's focus. If your subject is moving, use burst mode by holding down your shutter button to capture the action. If you're having difficulty getting focus, try a tripod and self timer – they'll help eliminate any movement on your part. Lot's of apps out there offer a timer option, I've used the Camera+ timer and it's been great!
In low light keeping your phone really steady is key and to do this you may need a tripod. I recently purchased this Gorilla Pod to use with my phone and it's been so great! I used it to take this image the other night and it would be helpful when silhouettes in low light too! It can attach to anywhere and is super light weight so can be taken along while hiking, etc. Right now it's on sale for 40% off on Amazon. It's regularly $29.97 and right now it's only $16.74!! It would make such a great gift for the phone photographer on your Christmas gift list!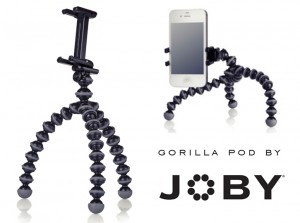 6. Editing. If you don't get a silhouette that's completely blacked out, it's ok. You can leave it like that or add some depth/contrast with your favorite editing app. I used the PicTapGo app to edit the photos in this post. I applied a filter that added a slight haze to my images along with more depth and contrast to enhance the darkness of the silhouette and the colors in the sky.
That's all there is to it! Have fun capturing some spooky silhouettes this Halloween!
Looking for more Halloween inspiration or photo tips? Be sure to check out these posts:
Tips for Taking Creative Costume Photos of your Kids
How to take Spooky Pumpkin Photos
5 Quick Tips for Taking Memorable Halloween Photos
Do it Yourself Katniss Everdeen Costume
25 Simple Do it Yourself Costume Ideas
Free Printable Halloween Journaling and Filler Cards