So many holiday moments center around the Christmas tree. This beautiful addition to your home's décor around the holidays certainly deserves some time in the spotlight this season. Here are a few quick tips for taking beautiful Christmas tree photos with your phone or SLR camera.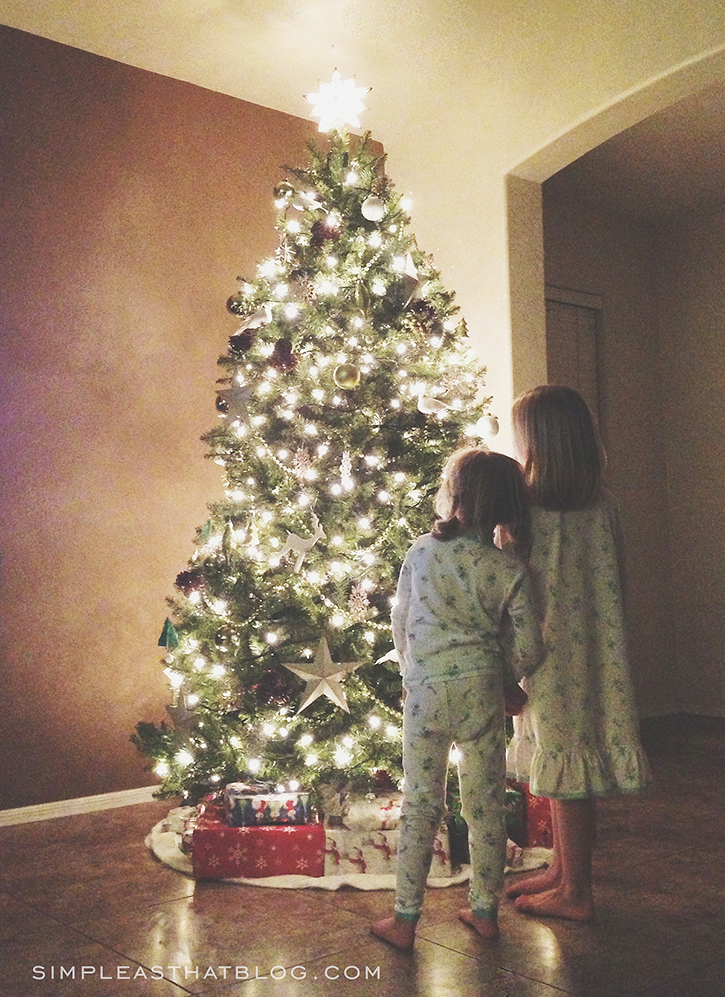 1. Lighting. To photograph your tree aglow, you need to turn off some of the other lights in the room to get the full effect. Some ambient light is ok, but you want the main light to be from the tree. Using a flash will not give you those glowing, warm Christmas tree photos you desire. Using flash will yield a flat, washed out tree with little to no depth. So first thing to do is turn down the lights and turn off your flash.
2. Adjust your settings. Because you're limiting the amount of light, getting a sharp photo of the tree becomes harder and motion blur can easily become an issue as your camera tries to compensate for this lack of light with a slower shutter speed. To help with this you can:
-Increase your ISO
-Widen your aperture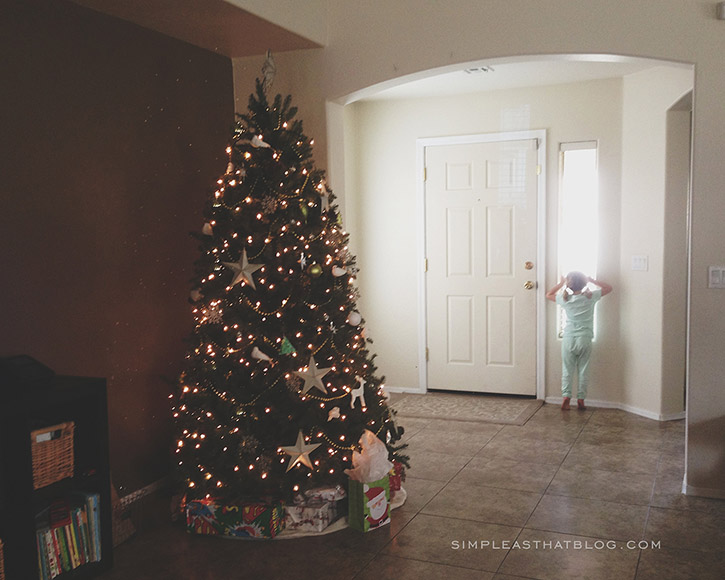 3. Use a tripod and your self timer. One way to combat the lowlight issues that arise when trying to take a photo of your Christmas tree is to use a tripod. Set your camera up on a tripod/ chair or other firm surface and put it on self-timer mode. Frame your shot, choose your focus point, press the shutter button half way to lock the focus and then all the way to start the timer. By letting your camera do all the work, you eliminate the camera shake that can happen when you're holding it yourself at such slow shutter speeds in low light.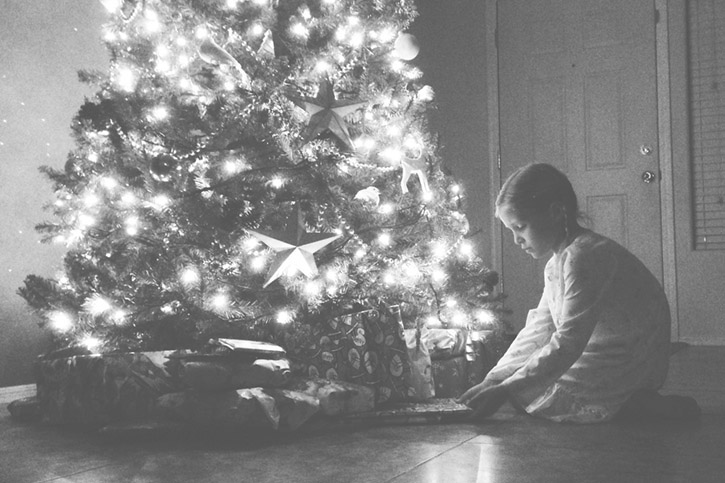 4. Snap a silhouette. Silhouette photos in front of the tree can be fun and are easier than you think. Typically, when snapping a photo you want to make sure your subject is exposed properly. When taking a silhouette it's different – you want to make sure your background is exposed properly – in this case the tree. To do this with your phone, simply tap the brightest spot on the screen (the tree lights) and snap. With the tree lights exposed properly your subject will be left dark creating that beautiful silhouette effect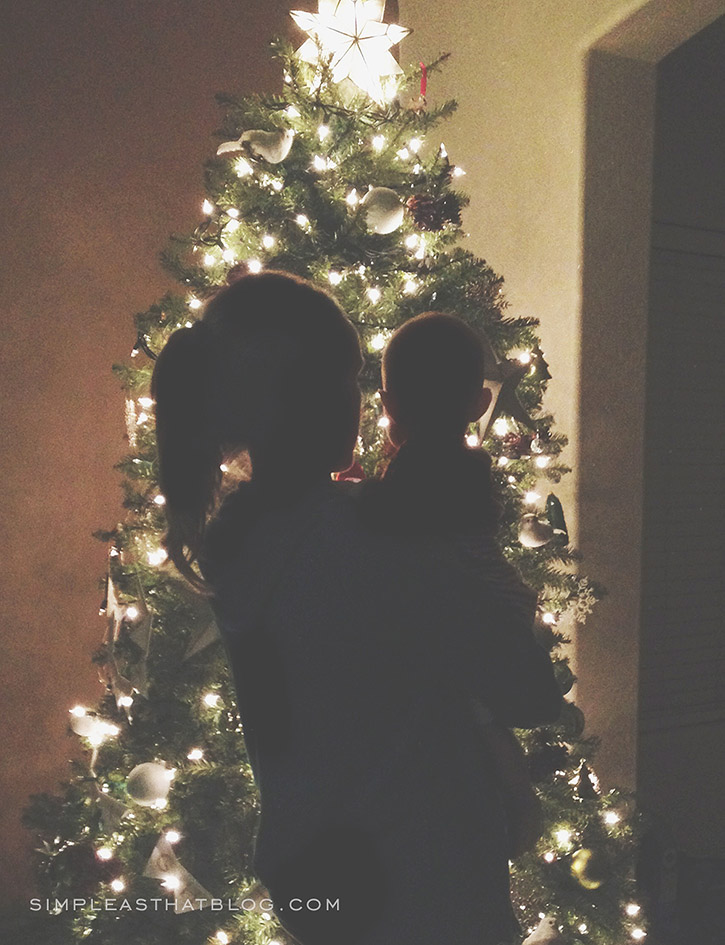 5. Let's focus. If your subject is moving, use burst mode by holding down your shutter button to capture the action. If you're having difficulty getting focus, try a tripod and self timer – they'll help eliminate any movement on your part. If using your phone there are lot's of apps out there offer a timer option, I've used the Camera+ timer and it's been great!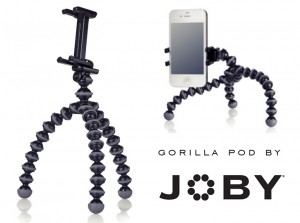 In low light keeping your phone or camera steady is key and to do this you may need a tripod. I recently purchased this Gorilla Pod to use with my phone and it's been so helpful in low light!