Understanding the Rule of Thirds in Photography – One of the easiest ways to improve your photography is to apply the rule of thirds when shooting. Come learn more about this fundamental principle of composition.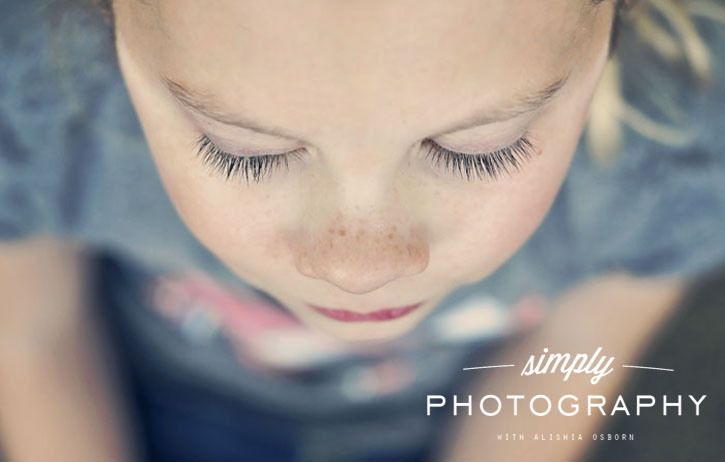 When I first started my fascination with photography years ago I was completely shooting from the hip. I mean that figuratively of course, but one thing is for sure I knew nothing about the technical aspect of photography. When I saw something I liked, I took a photo. It seemed pretty straight forward…right? Well, yes and no. Let me explain.

Composition is Key
When a photo looks good to you, there may actually be a reason behind it. That reason is called composition. Simply put, composition is the visual elements of a photograph, such as the placement of objects, subjects, focal points, and layout of the overall photo.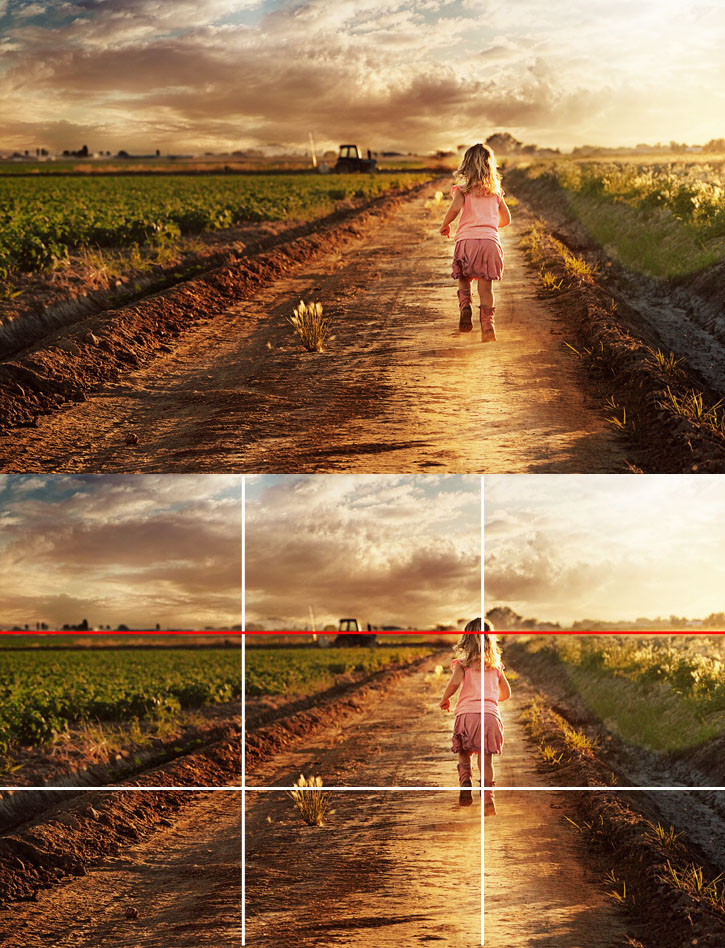 Sometimes you may take your photo, have amazing composition and not even realize it, you just know it looks good. This is the whole point. Good composition is pleasing to the eye. It looks balanced. Herein lies the rule of thirds.
The Rule of Thirds
The rule of thirds is applied to a photo in terms of dissection. Take 2 vertical lines, and 2 horizontal lines and divide your photo up into 9 equal squares. Like this: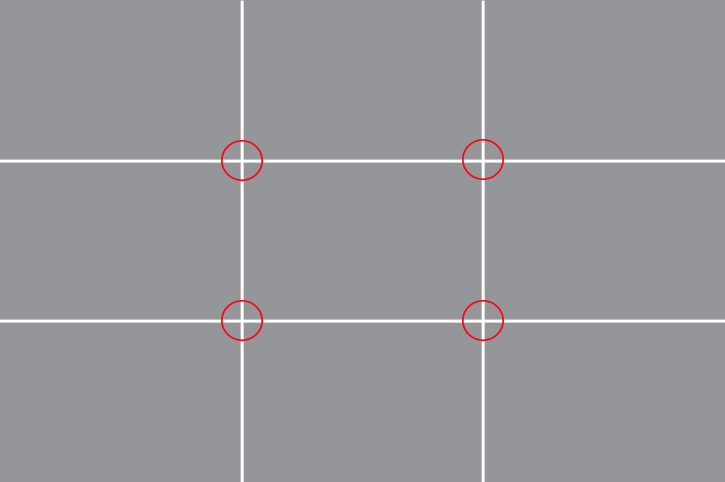 The goal in using the rule of thirds is to place your subject, or the focal point, along a vertical or horizontal line and a point of intersection.
When applied to a photo you can see the difference in the examples below.
Example A – not using the Rule of Thirds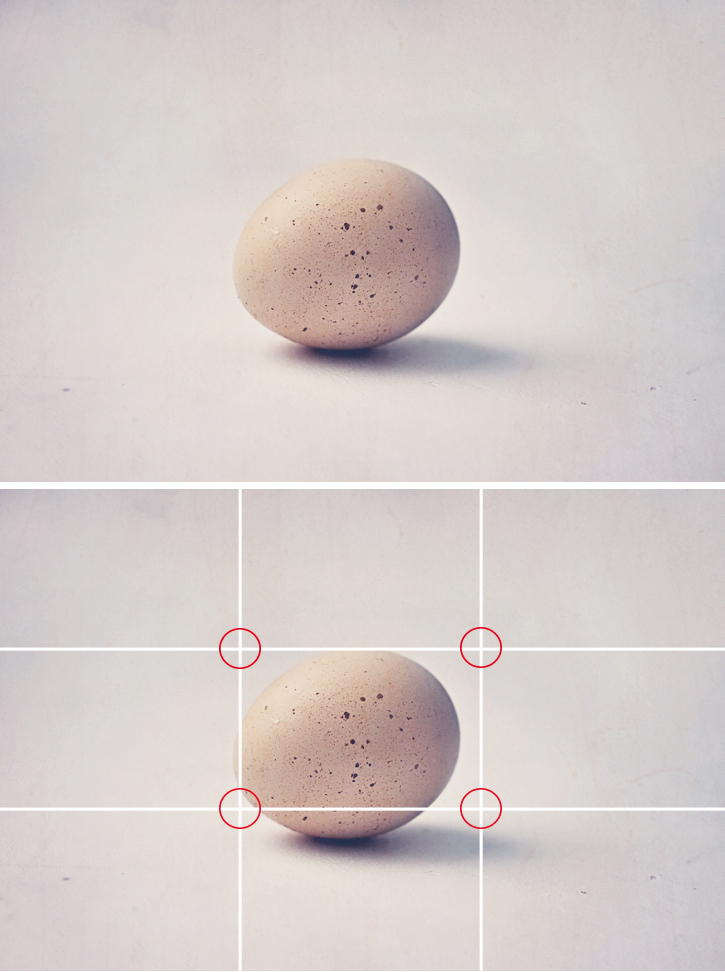 Example B – using the Rule of Thirds
When a photo lends itself to a more centered look, you can still apply this rule by keeping the focal point (her eyes in this shot) along both a horizontal line and their vertical intersections: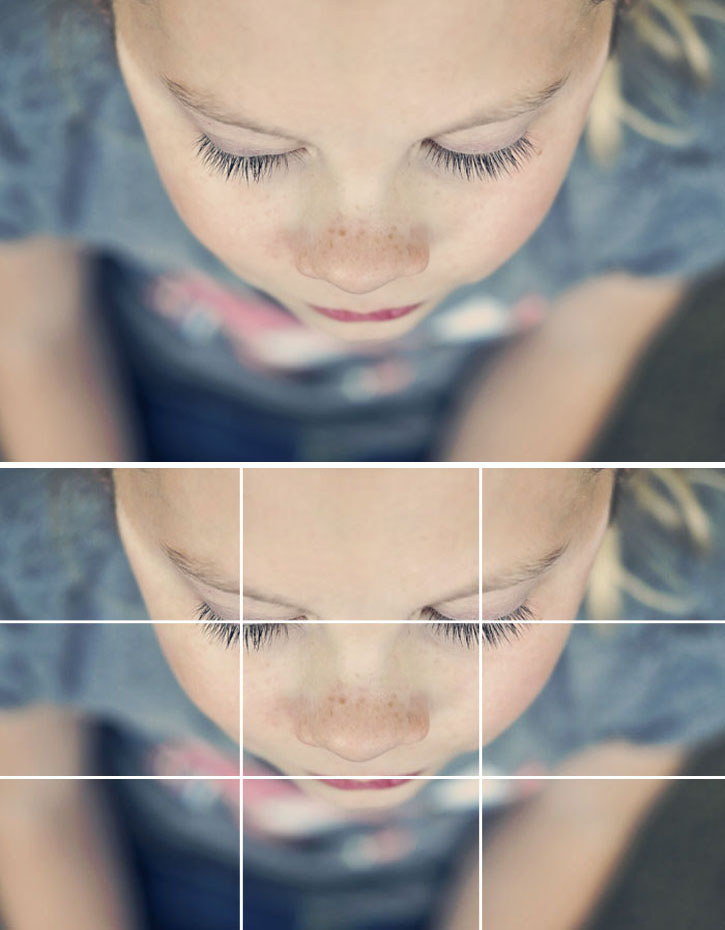 When shooting landscapes, try not to cut your photo in half by placing the sky and ground in the center of the photo.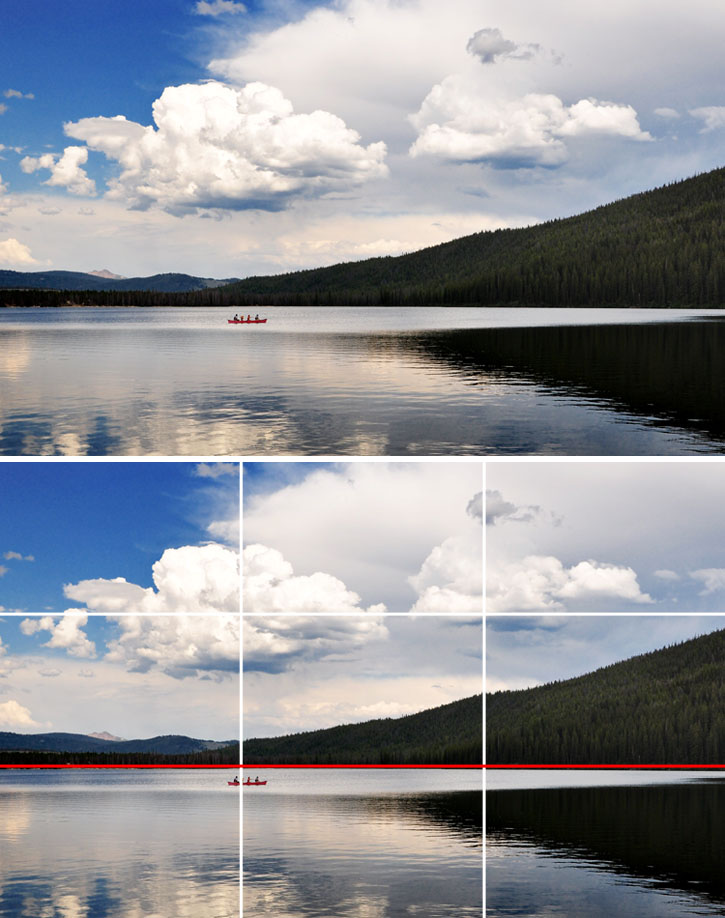 Remembering the rule of thirds may be hard to apply when you're in the middle of capturing that perfect moment, but no worries. For a little assistance you can add a grid to your DSLR in your camera settings and even on your phone when shooting with the Instagram app.
You also have the option of adding a grid during your edit sessions in Photoshop by going to:
View>Show>Grid
Then adjust the settings of your grid:
Edit>Preferences>Guides, Grids. (Adjust the 'Gridline Every' to 100% , 'Subdivisions' to 3)
Overall, using the rule of thirds will help you achieve better composed photographs, but don't be afraid to venture outside the realm. Finding what you love, and looks good to you will be part of your photography journey and the rule of thirds is simply there to guide you.
Alishia Osborn is a self-taught photographer and Photoshop enthusiast who enjoys photographing her three girls and documenting their everyday lives via the lens. Connect with Alishia at justleesha.com on Instagram, Facebook and Twitter.
If you enjoyed this post you might also like…