The Week Long Birthday Countdown – Make birthdays extra special with this simple birthday tradition! Why limit the birthday festivities to just one day, when you can celebrate all week long!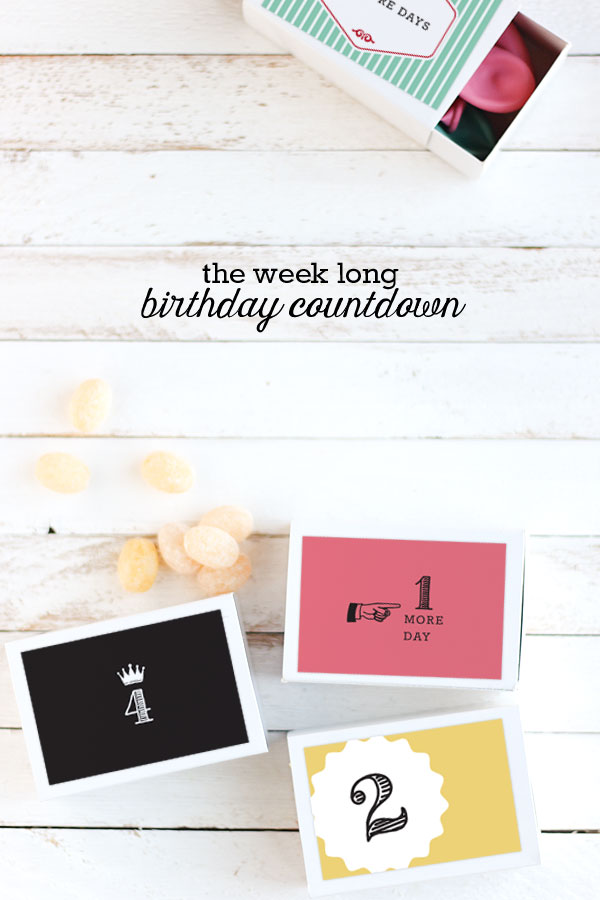 Let's just all admit that birthdays are a big deal. It's the one day a year that is just for you. Everyone gathers together to celebrate you! It's more special than Christmas, Easter, Halloween, and Valentines day. So, with such a big day, why just limit it to being celebrated in just 24 hours? Why not make the next birthday a week long celebration? That is why I came up with this adorable birthday countdown calendar. Everyday the special birthday child gets to open one box to reveal a little surprise or treat. It's a great way to get younger children excited for a party or celebration, even when they are too young to realize just how close their birthday is.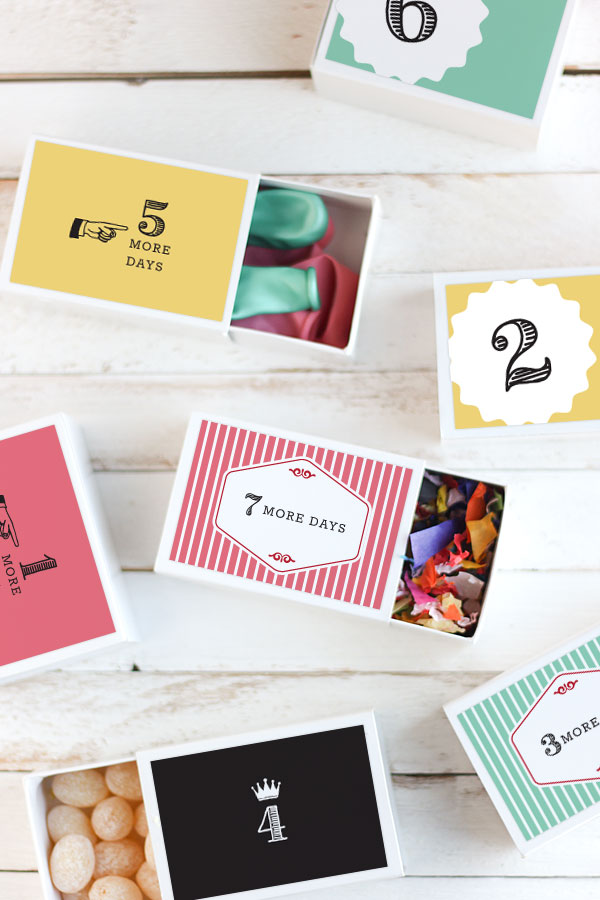 To make a week long birthday count down you will need:
3″x2″ white sliding boxes
a variety of toys, treats, balloons, candles, etc
free printable countdown labels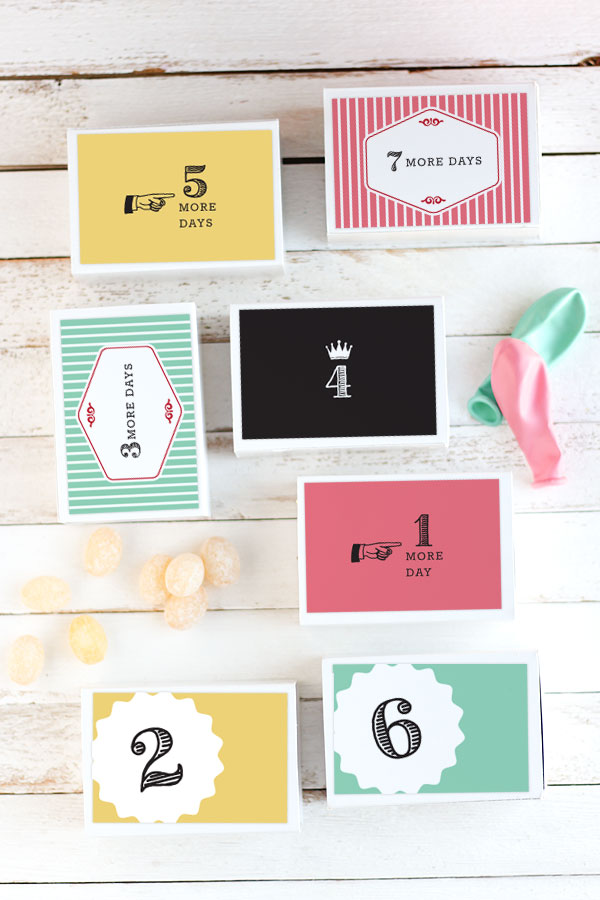 First, print and cut out the countdown labels. Glue each label on top of a white sliding box. Fill the boxes with a variety of fun surprises – little toys, gift cards, coupon for an activity, candles, balloons, treats, etc. Have your birthday child open a box a day to countdown the week before their birthday or celebration!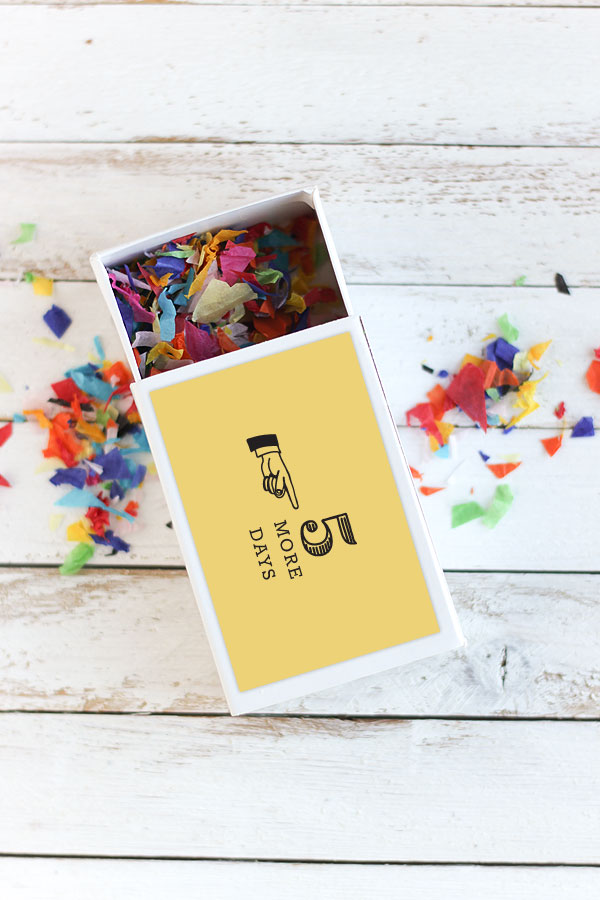 For more birthday and party inspiration check out….
Birthday Balloon Surprise – a fun Birthday Tradition
10 Fun Ways to Celebrate Birthdays