Above image taken by Darren Rowse of Problogger and Digital Photography School
When it comes to getting ready for vacation, putting together a packing list that isn't too long, yet includes all the travel essentials, can be tricky. I find it particularly challenging to pick out what clothing and accessories to bring along without overloading my suitcase. When getting ready for my trip to Queensland, Australia a few weeks ago I put a lot of thought into what I wanted to take with me. I wanted to pack as light as I could, but I also needed to be prepared for a range of activities from boating and snorkelling to evenings out at gorgeous restaurants.
In hindsight, there were a few thing I wish I'd brought with me and others I found out I didn't need at all. Today I thought I'd share a list of things I used most often while in Australia. This list includes things I regularly use at home, items I purchased especially for my trip or was sent from the companies DownEast Basics, Jo Totes and Fresh Produce to try out. I have since added all these things to my list of warm weather travel essentials and I know I'll pack them with me again and again on future vacations.
layering t-shirts, tanks and demi tees
Bringing a variety of layering tees or tanks while travelling is a must. If the weather is cooler than anticipated, adding a layer underneath your clothing is an easy way to add warmth. If the weather is hot, but you still need to wear something underneath, consider a demi tee or tank. You get the layered look without the extra bulk of a full shirt underneath. These tanks + demi-tanks from Shade are my favourite layering items! I packed three when travelling to Queensland and got so much use out of them.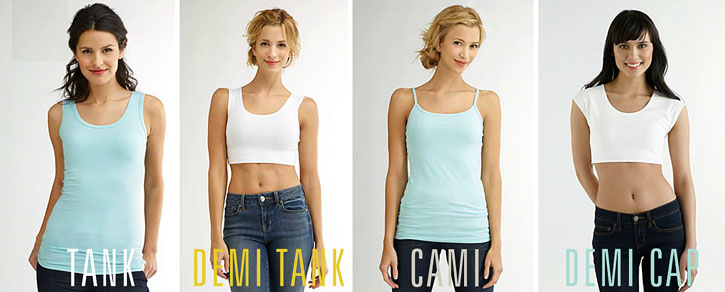 fast drying, lightweight and comfy workout gear
When I'm travelling it's important to me to be comfortable and when it comes to 24+ hours of flying to get to your destination, believe me, you want to wear something that is breathable, soft and stretchy. I wore yoga pants on all my flights to and from Australia and they were heavenly! I also purchased a vest top and the two pocket long shorts from
One Tooth

, a Canadian company
I just discovered, that sells affordable and stylish yoga fashions. The two pocket long shorts are a new favourite of mine, I love the length. They were great for pulling over my swimsuit and for lounging around in my hotel room. I think their short shorts would make great swimsuit bottoms if you're looking for a little extra coverage. If working out is a priority for you while on vacation
One Tooth
has a wide range of workout gear for men and women and their prices are great! I also noticed my One Tooth shorts dried really fast, which is something to look for in clothing if you're travelling to a humid climate.
casual and versatile beach fashions
When travelling to locations where you'll be spending time at the beach consider quick dry, versatile and
comfy clothing
. Being able to go from suntanning to shopping at the local shops is as easy as pulling a cute skirt or coverup over your swimsuit. Don't forget to pack a cardigan or light jacket for breezy evenings at the beach. It was winter in
Australia
when I was there and even though temperatures didn't vary much from a typical Canadian summer, I definitaley found myself getting cool at night or on boat rides after I'd been in the water.
Fresh Produce
carries a wide range of casual and stylish
vacation clothing
and I was able to try out a few of their clothes while in Australia. My favourite item was the Coastal Wrap Cardigan in Oyster. It was comfy, could be dressed up or dressed down and was just what I needed if I was feeling cold. If you live outside of the US, great new – Fresh Produce ships internationally to over 200 countries!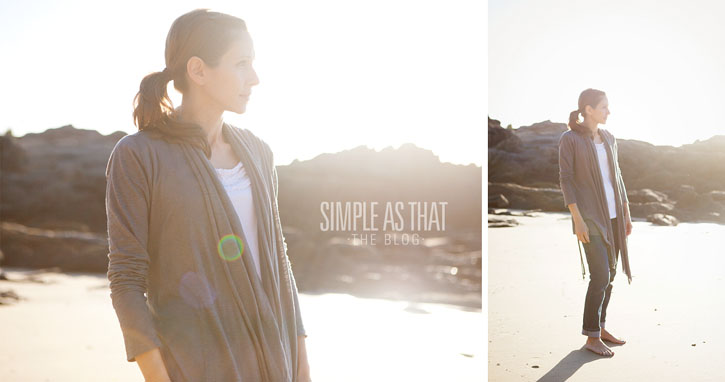 Above images taken by Darren Rowse of Problogger and Digital Photography School
comfortable and practical swimwear


I packed quite a few swimsuits with me to Australia but only ended up using 2-3 of my favourites. The ones I used the most were ones I was the most comfortable in – they had good coverage, fit well and looked cute. My current favourite suit is the Roxy Bohemian Sunset Tankini. I just love the simple stripes and how it fits. We also have the striped ruffle one piece for my 9 year old and love it on her. I was so happy with my Roxy swimsuit that I recently tried out a pair of their new wave sandals and have to say they're super comfy!


DownEast Basics is another company that carries a lot of cute swim fashions. I haven't tried any of these out personally, but browsing through their site for cute summer swim stuff, these items caught my eye:
Beach Glam Tank – Large Dots | Beach Front Bikini bottoms |
Islander Bikini Bottoms – black chevron | chic chevron maxi


lightweight and multi-use footwear
I purchased a pair of Merrell Lithe Glove Barefoot Running Shoes for my trip to Australia and I couldn't be happier with them. I was in need of a pair of running shoes anyway and the fact that these shoes would be good for a variety of different activities had me sold. I wore them walking long distances through airports, zip lining in the Daintree Rainforest, ocean kayaking and anywhere else I could. I was really happy with how comfy they are, how fast they dried when they got wet and how lightweight and compact they are. Packing along a quality, comfortable pair of shoes while travelling is definitely a must!
easy to pack dress clothes
Not everything I brought with me to
Queensland
could be casual, there were
evenings out to dinner
and
beautiful art galleries
to explore and I needed a few dressy clothing items.
DownEast Basics
sent me this darling Amy Bee skirt in Dubarry and it couldn't have been more perfect. I paired it with a layering tank + a cute cardi and was set to go out on the town. I love the color, it took up very little room in my suitcase and did I mention it has pockets! I love this skirt and I'm so excited to add it to my summer wardrobe.
multi functional accessories
I didn't bring a lot of accessories with me on my trip, but one thing I couldn't have lived without was my cute Jo Totes camera bag. I have the Gracie Bag in butterscotch and not only is it a functional camera bag but it doubles as a purse as well. As a photographer, I want to carry my camera with me everywhere I go,but I don't necessarily want to carry an extra bag with me to do so. The Gracie bag makes it so easy to carry my camera with everything else I would typically carry in my purse from my iPad, sunglasses, wallet and when I have the kids – diapers and wipes. I recently made a short trip to Dallas with my Gracie bag and one other piece of carryon luggage and I was so surprised at how much it was able to hold! Check out Jo Totes camera bags for all kinds of bright and summery styles.
These are some of the most used items I packed with me to Australia and back. I was really pleased with the purchases I made and was so impressed with the DownEast Basics and Fresh Produce clothing I was able to try!
What do you think?
What would you add to this list? What must have clothing items do you pack when travelling to warmer climates?