What Families Gain from Time Spent Outdoors – Have you ever watched your kids interacting on a family hike and thought, "There's something to it—this nature thing." I sure have. The research on getting kids into nature is spot on. But of all the benefits our family has gained from time spent outdoors, one stands out above the rest.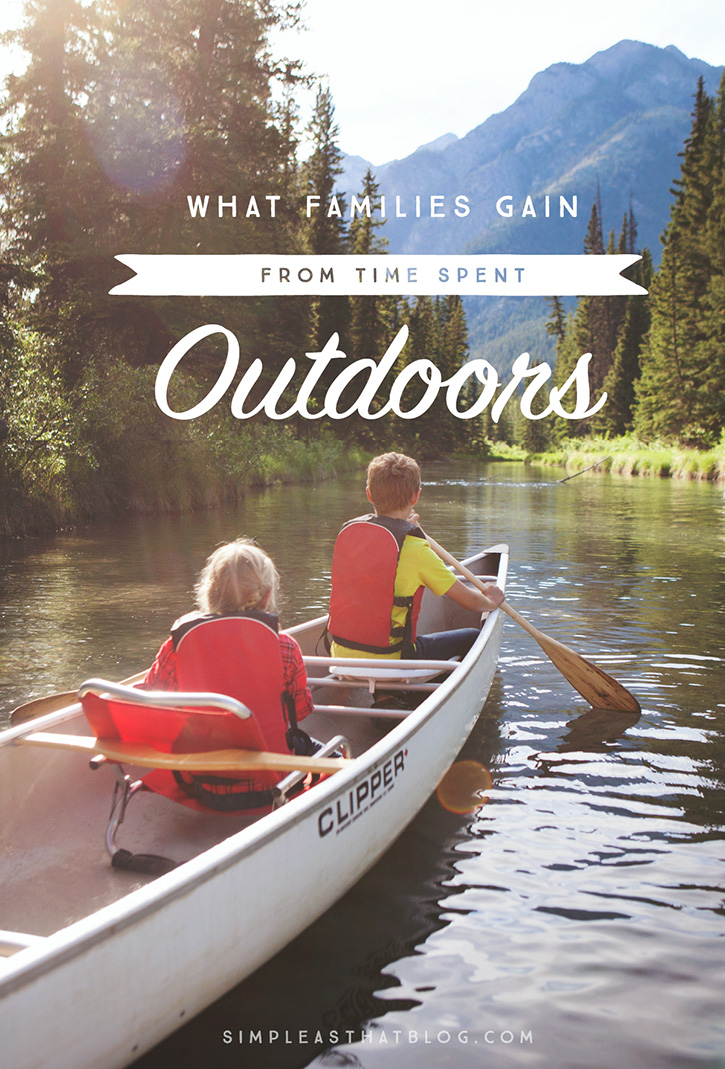 Canoeing down the Bow River | Banff Canoe Club | Banff National Park
For the last few years I've read article after article on the benefits of getting our kids outdoors.
Studies are showing that time spent in nature has the power to improve a child's body image, lessen the symptoms of attention deficit disorder, and offer significant therapeutic value for troubled youth.
Outdoor experiences help children develop skills in problem solving, decision making, and critical thinking.
In 2003 environmental psychologists reported that even a room with a view of nature helps protect the psychological wellbeing of a child.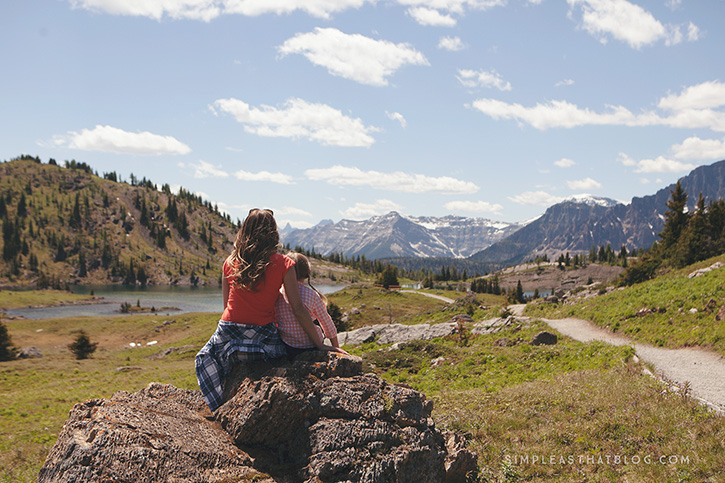 Hiking through Sunshine Meadows | White Mountain Adventures | Banff National Park
But for our family, the value of time spent in nature boils down to one simple concept:
Helping my children build a connection with the world around them has strengthened our connections with each other. 
We spent a week this Summer in beautiful Banff National Park taking in the breathtaking mountain views, exploring Glaciers and hiking. It was truly one of the most memorable times we've spent together as a family.
When I see firelight reflected in my children's eyes, when I see their fingers sticky with marshmallow and their lips lined with chocolate—I can't help but remember the most joyful nights of my own childhood, doing the exact same thing under a canopy of pine and stars, surrounded by my parents and siblings.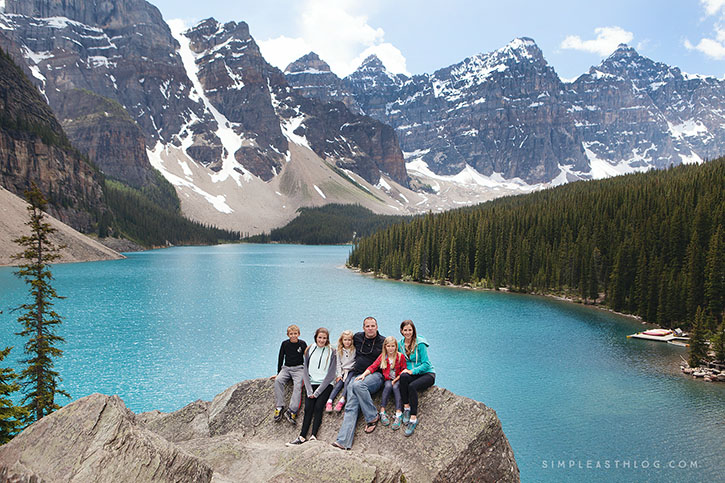 Exploring Moraine Lake | Banff National Park
Today, it's harder than ever to build lasting connection with our kids, who are busy juggling school, extracurriculars, homework, and social pressures.
On top of that, we parents have to compete with the distractions of technology.
Getting them into nature, free from the pressure to respond to a text or post to social media, opens their world up in an entirely different way. The noise of life fades away, leaving room for a stillness and a peace that can be so hard to find in the daily bustle of life.
Instead of interacting with their peers from behind the safety of a screen, they interact with their family—face to face. 
And they somehow remember why that is so important.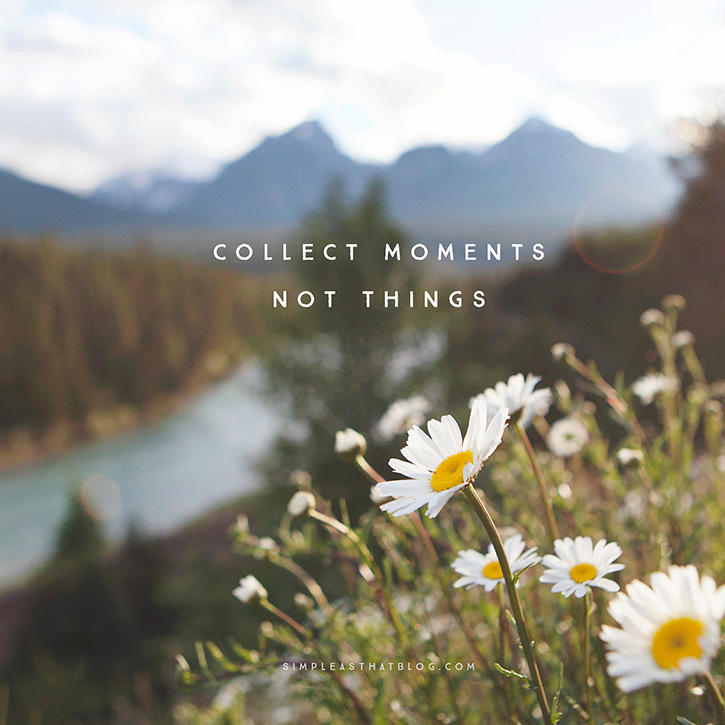 Nature has been the setting for some of our most foundational conversations as a family. From simple exchanges about their hopes for the future to more profound conversations about gratitude and faith.
Which is why every hike we take, every rock wall we scale, every national park we discover together means so much to me.
Developing a connection to nature is helping us strengthen our connections to each other.
"In every walk with nature one receives far more than he seeks." – John Muir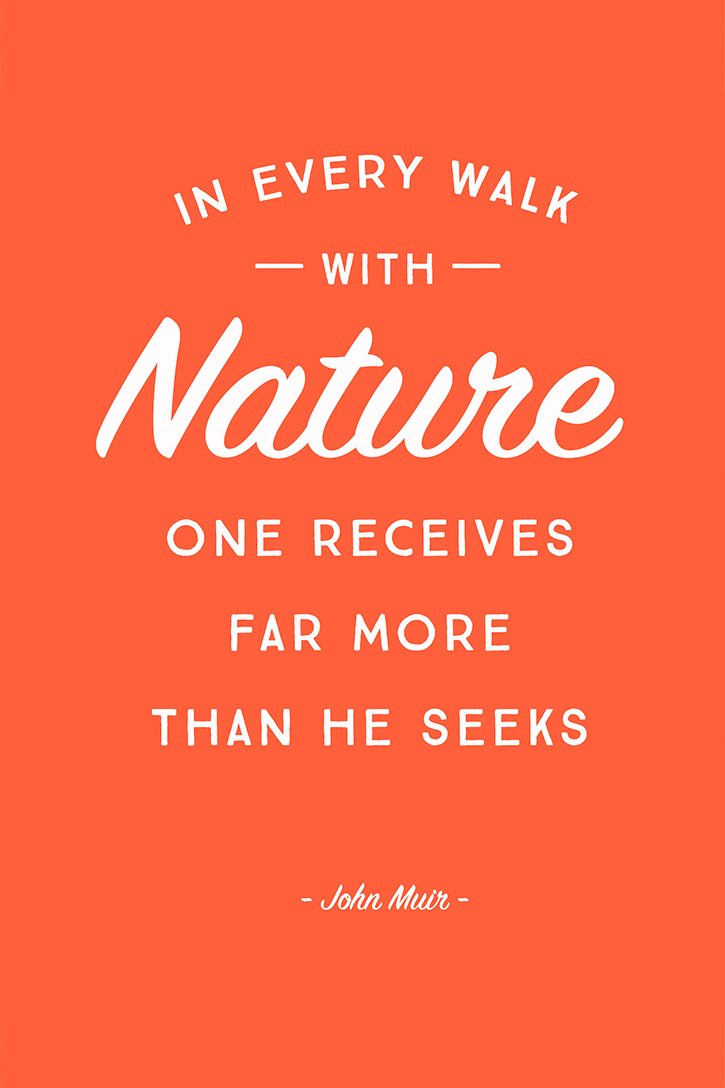 If you love this quote as much as I do you can click the button below to download and print.
I've shared a number of posts through the years that may help you make the most your time outdoors as a family! Stay tuned for all the details from our trip to Banff National Park this Summer and be sure to check out these posts in the meantime:
Tips for Photographing Your Family in the Great Outdoors
Printable Nature Scavenger Hunt for Kids
On-the-Go Lunch Ideas for Hiking
5 Family Friendly Hikes to do in Waterton Lakes National Park
5 Quick Tips for the Amateur Wildlife Photographer