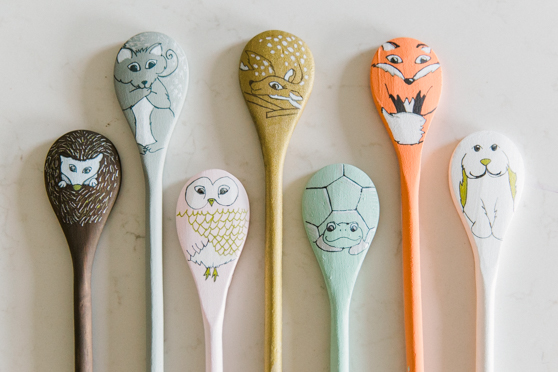 Hey everyone, this is Jennie from The Lovely Little Nest, and I'm so excited about sharing how to make these adorable wooden spoon puppets with all of you.  Aren't they such cute little woodland creatures?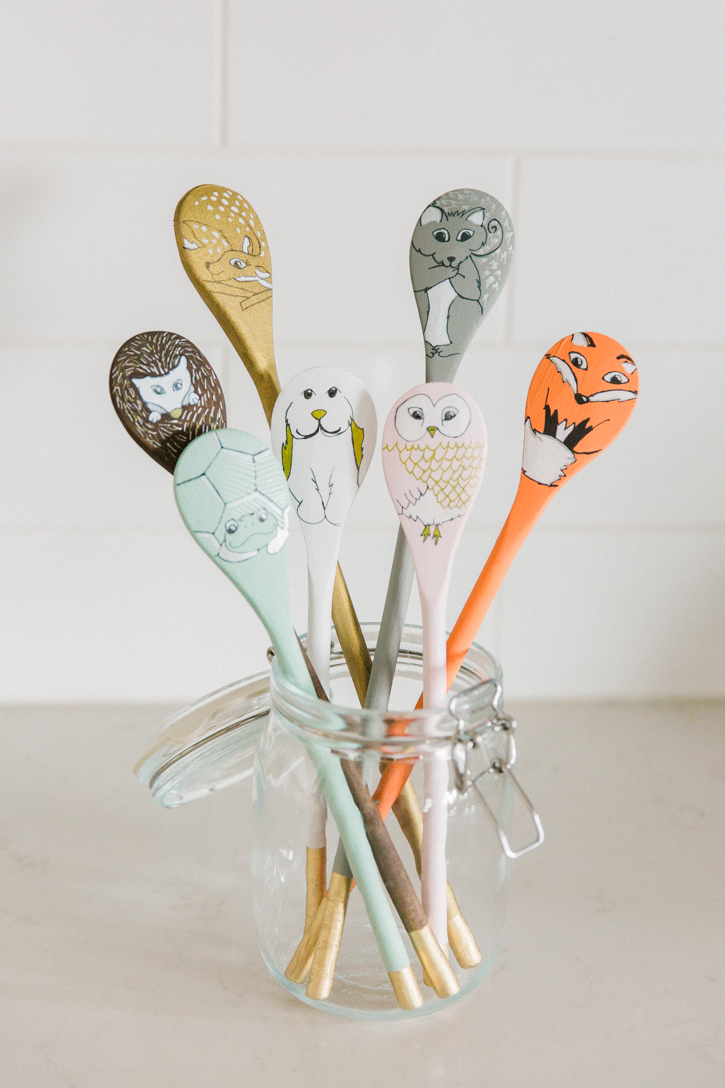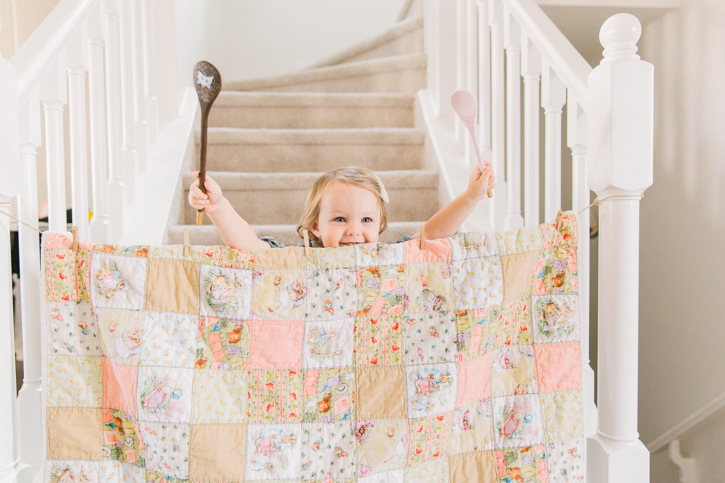 It's been really rainy around here the last month, and so we've been sticking to mostly indoor activities.  We had everything around the house to make these little puppets and it turned into a great rainy day activity – one that my two year old keeps asking to do again and again.  Let's hope I don't come downstairs one day to her painting every spoon in the kitchen!
Supplies:
Wooden Spoons
Paint
Paint Brushes
Permanent Marker
Spray on Clear Coat
Glue and Accessories if you wish (googly eyes, pom poms, feathers, etc.)
Instructions:
1.  Paint all of the spoons.  We stuck to one solid colour of paint for each spoon to make it simple for my little one to participate (and easy for me, let's be honest!).  Once she got bored of painting with that colour, I touched up the spoon nice and quick and gave her another spoon and colour to work with.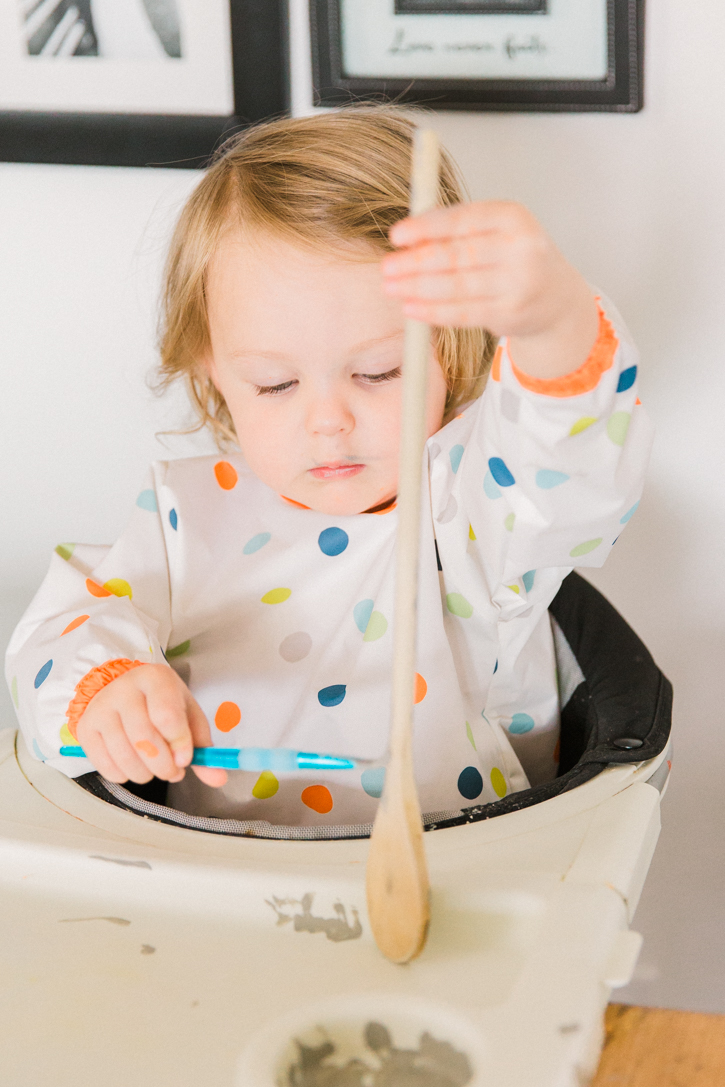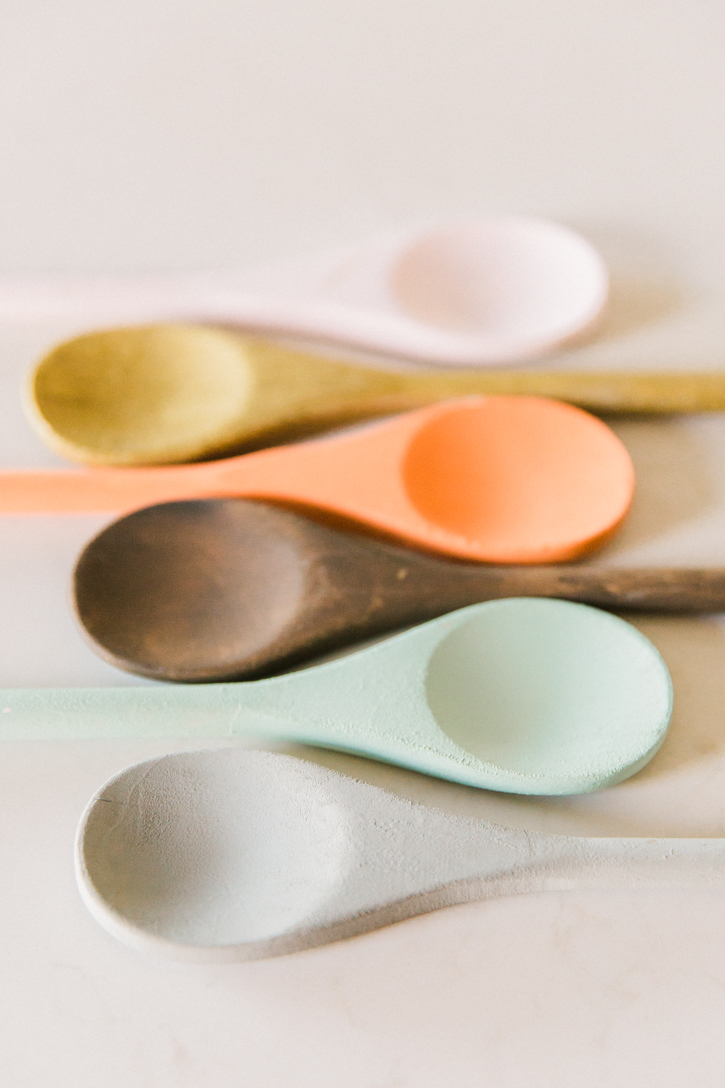 2.  Once all of the spoons are dry, draw your designs on them with pencil.  I decorated these ones, since my little ones are too young to draw anything but scribbles, but if you have children who can draw, they will love this part.
Get creative, the puppets can look however you want them to.  I drew my designs on paper before transferring them over so that I didn't mess up the paint job.  If you really love the ones that I designed, go here and get the free download of the pattern, then use the classic tracing paper transfer trick to get them on the spoons with a pencil.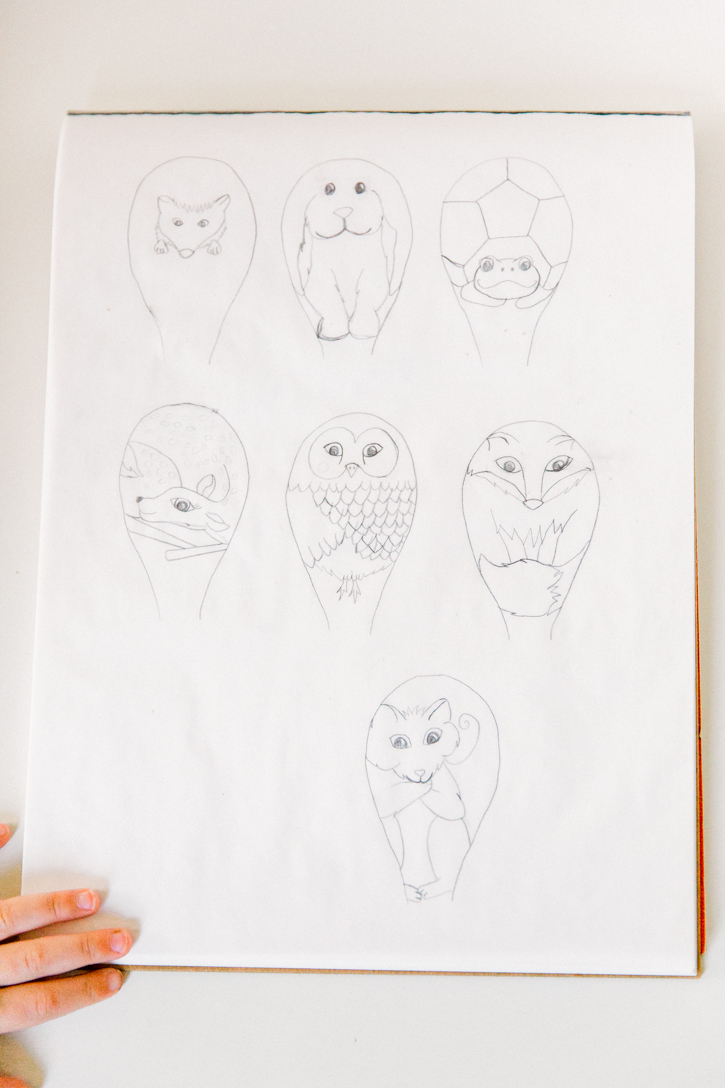 3.  Next, I grabbed my collection of permanent markers and metallic pens and went to town decorating these little woodland creatures.  I had a white permanent marker on hand, which was so much easier than trying to use white paint for the little details. The metallic pens I used to add lots of shiny details.  I love the way they shimmer!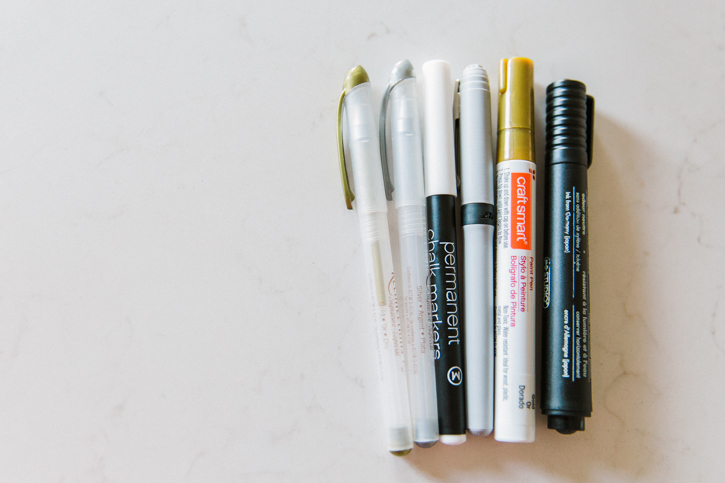 4.  I dipped the ends of the wooden spoons in gold paint to finish decorating them.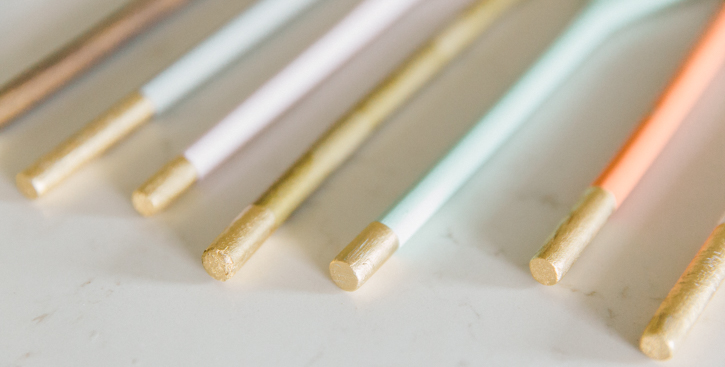 5.  Once I had all of my painting and drawing done, I gave them a clear coat to protect these little forest friends from too much wear and tear.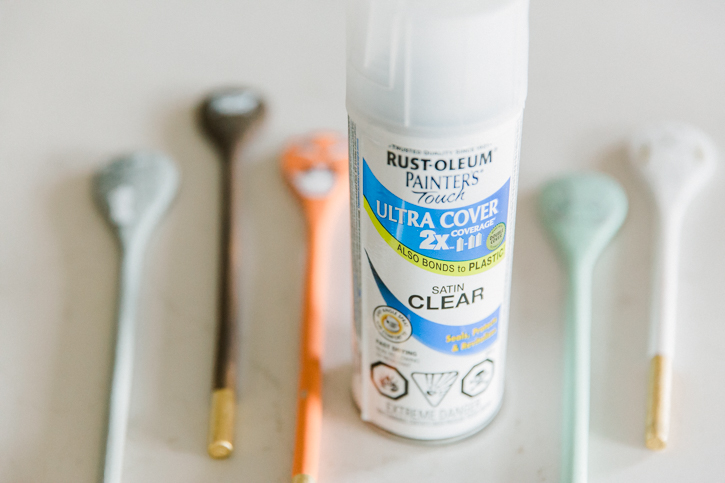 6.  If you want to glue on any accessories, go to town!  We put a little cotton tail on the back of the bunny.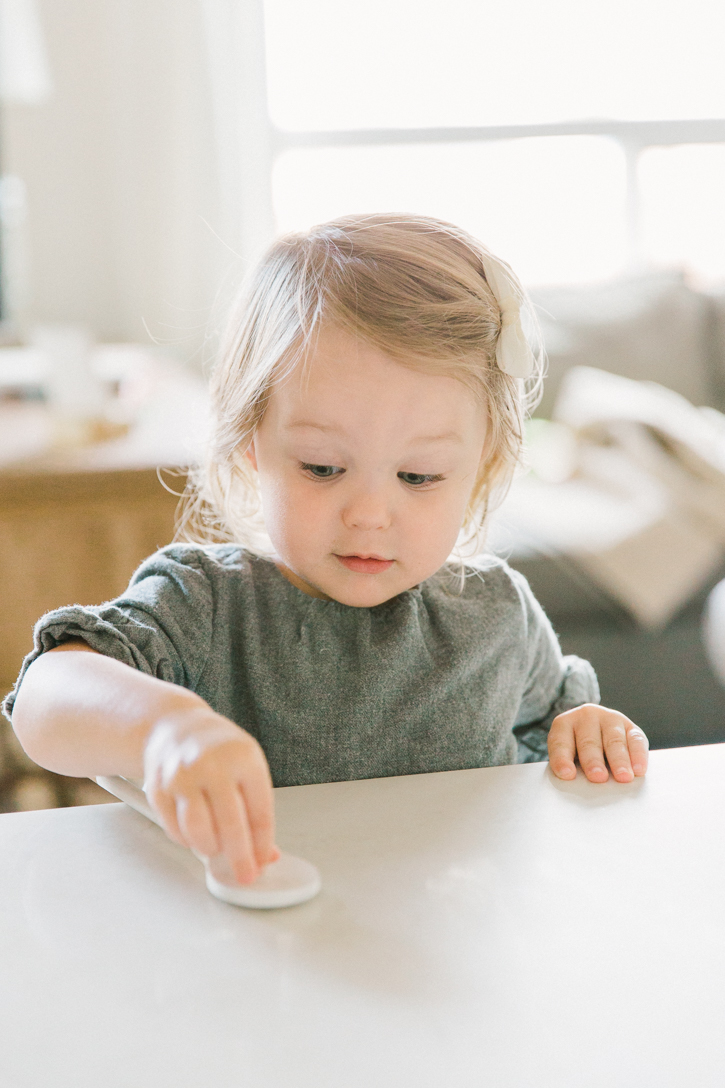 And you're done!  Aren't they the cutest little wooden spoon puppets?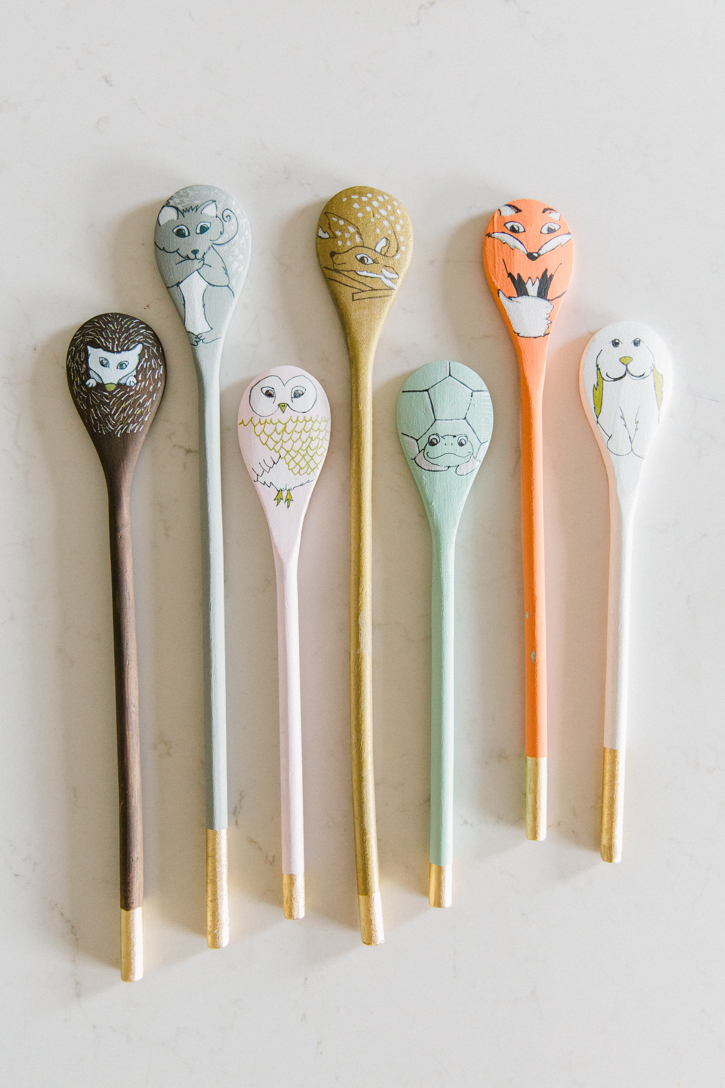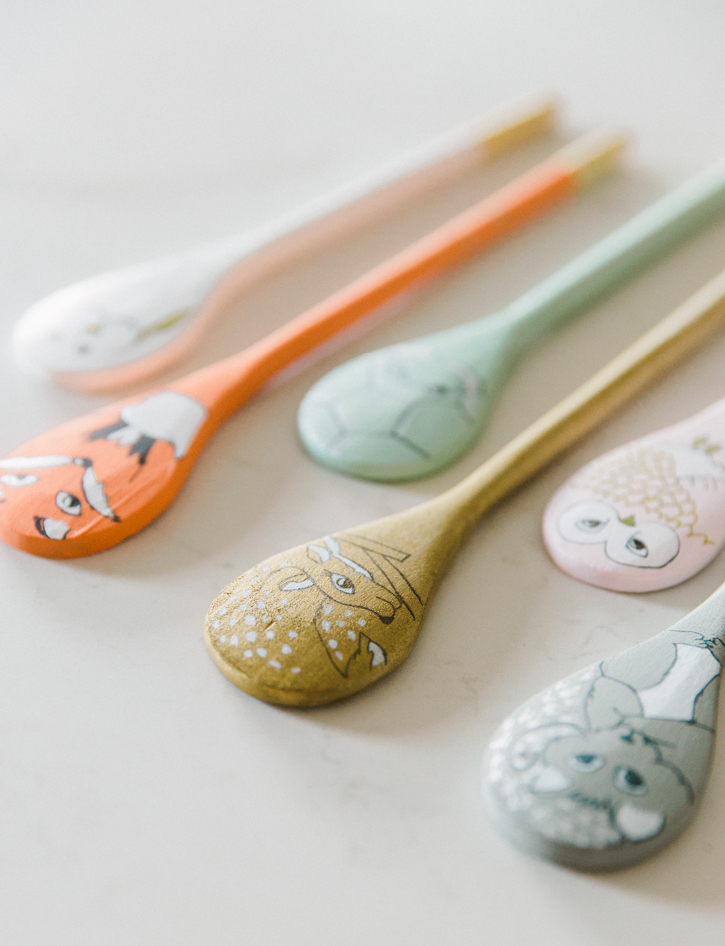 All you have to do now is make a puppet theater and watch your little ones put on a show.  We used some string and clothespins we had around the house to hold up a blanket for a makeshift theater.  Enjoy the show!