It's no secret that our family loves spending time in Waterton Lakes National Park in Alberta, Canada! We were there this Summer and had such an amazing time! The park is absolutely beautiful in the Summer, but there's definitely something to be said for Waterton in the Fall!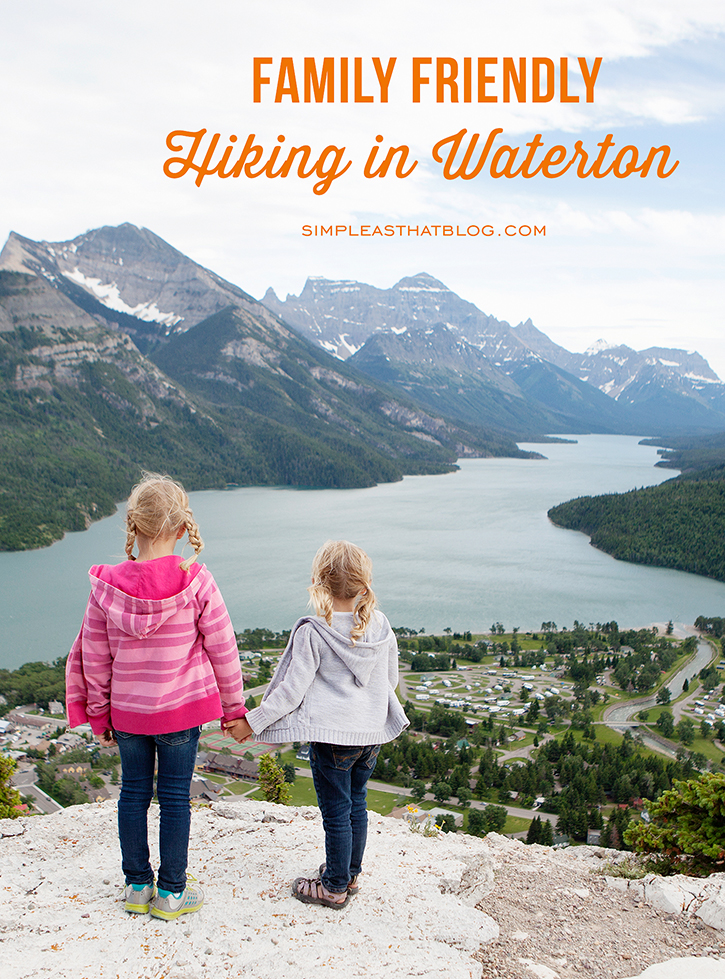 Today I wanted to share 5 family friendly hikes to do in Waterton if you're planning a visit this season. We've hiked all of these trails and have made some fun family memories exploring nature in Waterton together as a family.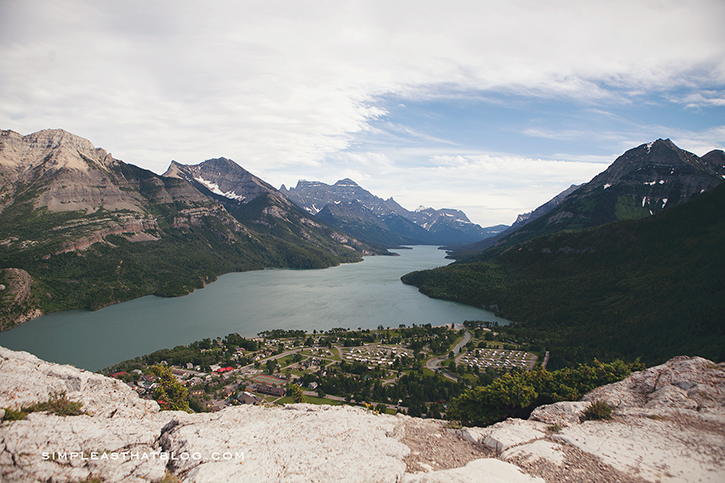 5 Family Friendly Hikes to do in Waterton this Fall – or any time of year!
Blakiston Falls – We hike to Blakiston Falls nearly every time we go to Waterton. The trail is beautiful and well maintained and its the perfect level of difficulty for young hikers. The trail doesn't have any steep inclines, it is 2 km (1.2 mile) in distance. with a beautiful lookout point over Blakiston Falls at the end of the trail.
Bertha Falls – Round trip the trail to lower Bertha Falls is 5.2 KM (3.2 miles) and the trail starts from the Waterton townsite. We've hiked it as a family twice now and I remember hiking this trail as a child. The views of Waterton Lake as you travel the trail are breathtaking and the falls are certainly a sight to behold!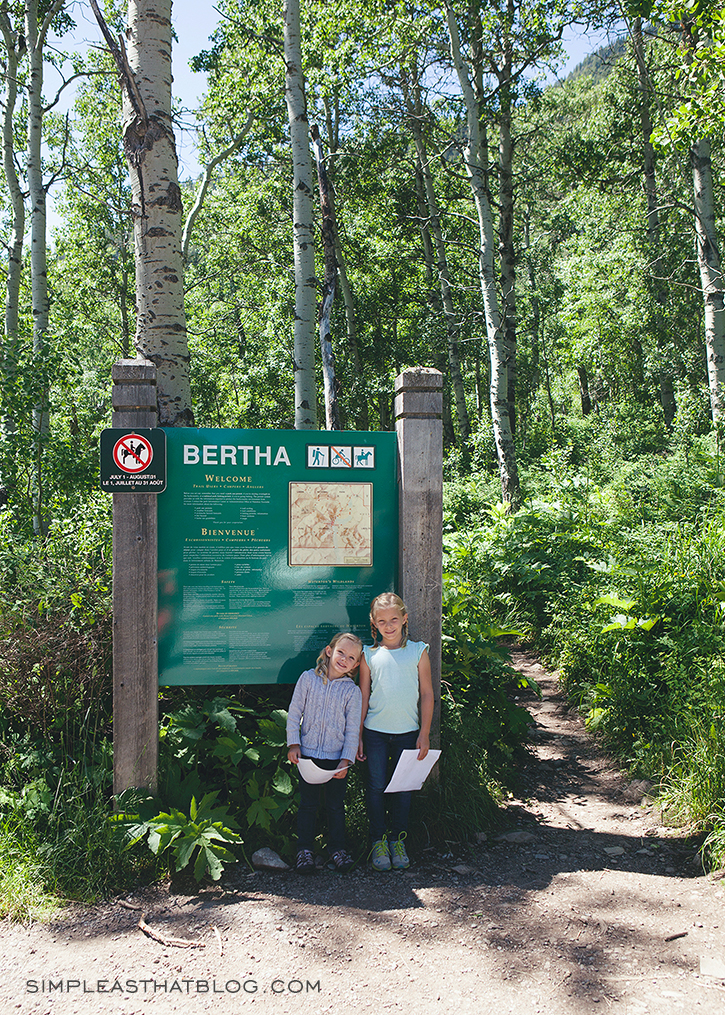 Red Rock Canyon – We love driving up the beautiful Red Rock Canyon Parkway whenever we visit Waterton. There are often opportunities to view wildlife on the drive. The road takes you to Red Rock Canyon with it's beautiful views and access to the Blakiston Falls trail. We always like to do the Canyon Loop, a 0.7 km walk around the canyon then explore the canyon floor and dip our toes in the cool creek.  There is a large parking lot at the end of Red Rock Canyon parkway and well maintained bathroom facilities making it a great place to spend a few hours as a family.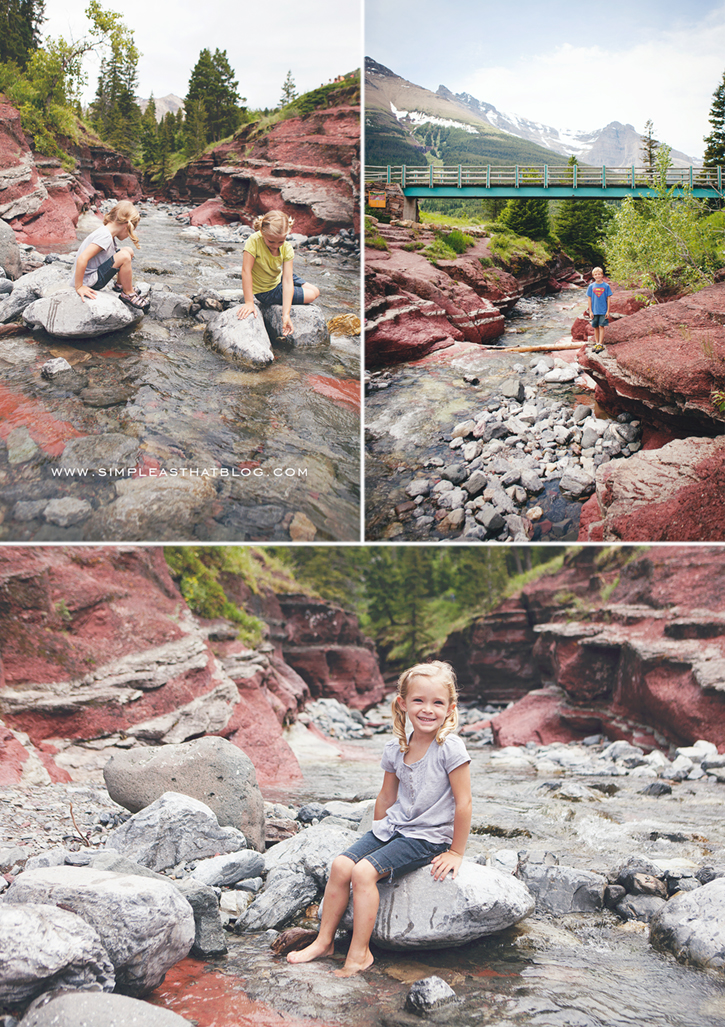 Crandell Lake – I've done this hike with the kids on my own, it's just a quick one, but definitely a favorite. The trailhead can be accessed via Akamina Parkway and it's a 2.4 km (1.5 mile) hike with very little elevation. The views of Crandell Lake at the end of the trail are beautiful.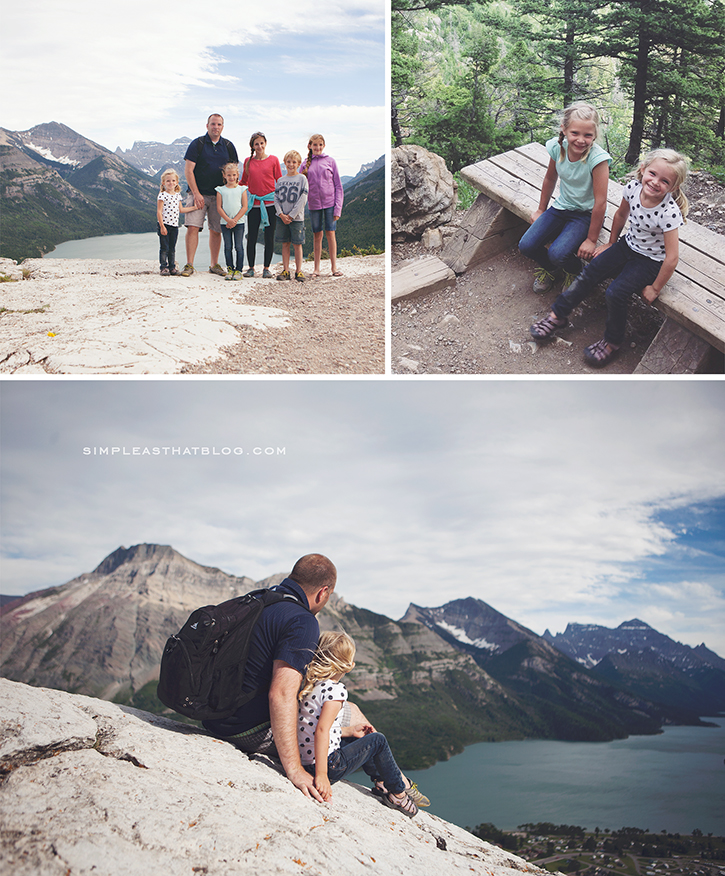 Bear's Hump – this is a more difficult hike but our whole family did it on our last trip to Waterton and it's one we like to do every year. Our youngest daughters are ages 4 and 7 and they both climbed to the top of this steep trail with little to no help from Mom and Dad. The views of from the top of Bear's Hump are definitely worth the climb. It's always a memorable experience to hike Bear's Hump as a family.
Have you done any of these hikes in Waterton? What other trails have you explored as a family? For more information and tips for family travel in Waterton Lakes National Park visit these previous posts.
Printable Nature Scavenger Hunt for Kids
Family Friendly On-the-Go Lunch Ideas for Hiking
Outdoor Family Adventures in Waterton Part 1
Outdoor Family Adventures in Waterton Part 2