This is a sponsored post written by me on behalf of Tyson Foods, Inc. All opinions are entirely my own.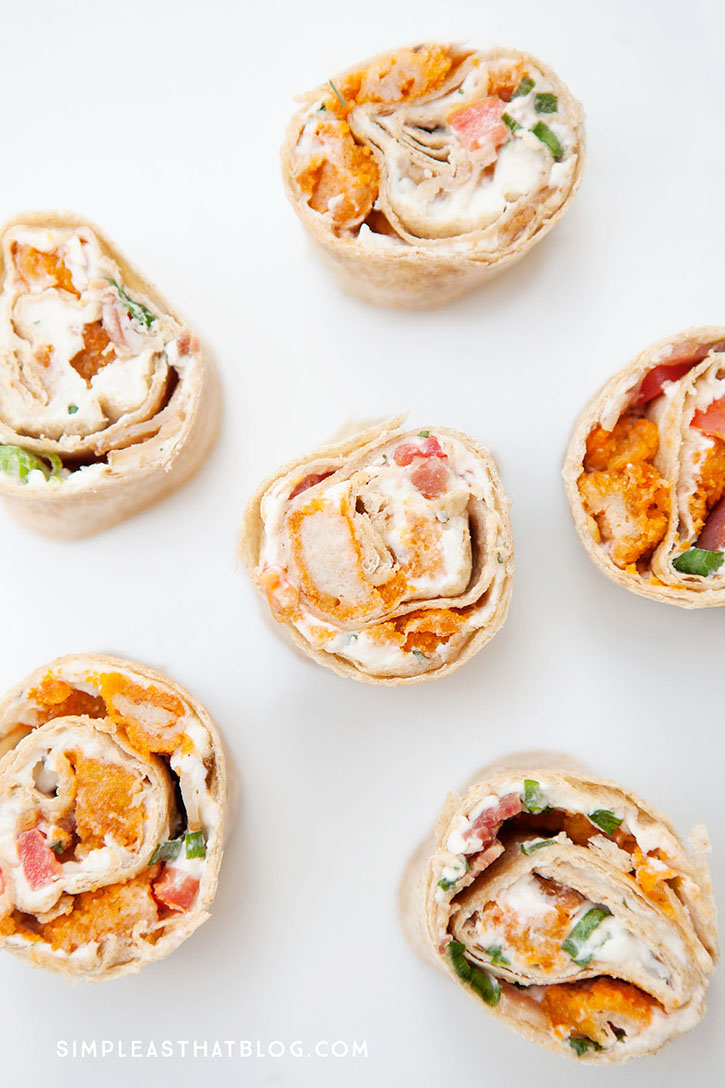 Buffalo Chicken Ranch Roll-ups – these spicy, whole-wheat tortilla roll-ups are a tasty appetizer for game day! They're quick and easy to put together which means you can spend more time enjoying the big game with friends and family, not in the kitchen!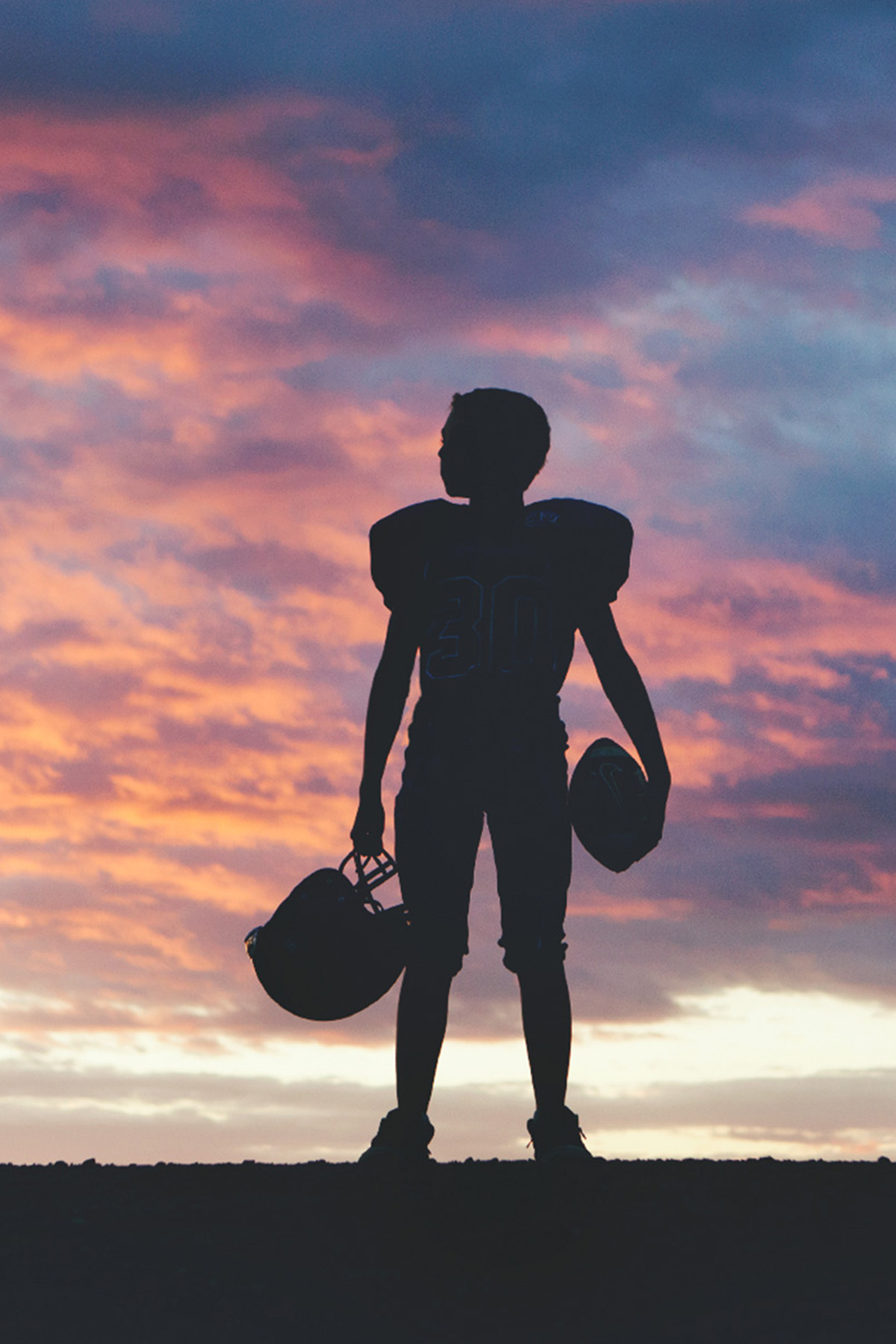 Click here for tips for taking beautiful silhouette photos like this one
We're a football loving family and we're getting excited about the Super Bowl coming up! My son recently finished his first season of tackle football and his love for the game is contagious. Whether it's attending his games, team fundraisers or watching a football game at home as a family, I value the memories our family has made that are centered around this sport.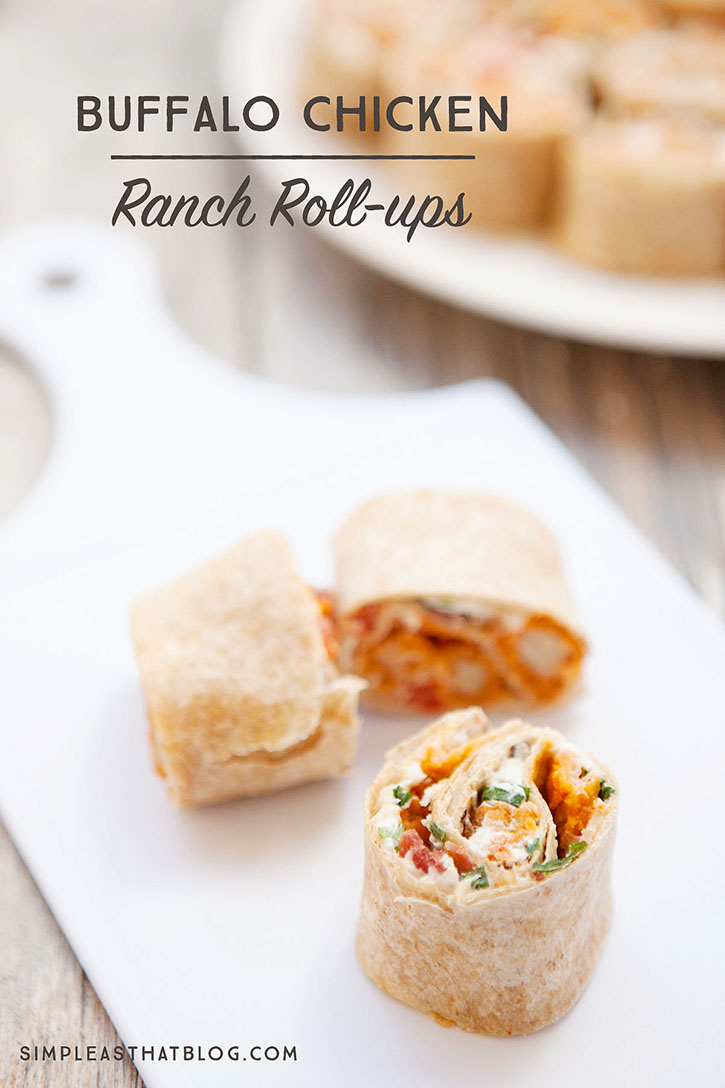 When it comes to game day snacks I like to keep things simple and these roll-ups are just that! You've got buffalo chicken, ranch and bacon flavors all wrapped up in a whole wheat tortilla. Not only are they delicious, they couldn't be easier to make!
The ingredient that really shines in this recipe is the Tyson® Chicken Nuggets. They can be found in the freezer section at Walmart. These nuggets are made with 100% all natural ingredients, with no preservatives or fillers and they're pre-cooked which makes them really convenient to use in these roll-ups.

Buffalo Chicken Ranch Roll-ups
Ingredients
2 cups Tyson® Chicken Nuggets chopped
⅓ cup Franks Red Hot Sauce
8 0z cream cheese, softened
½ cup mayonnaise
4 or 5 10" whole wheat tortillas
1 packet of Hidden Valley Ranch seasoning
1 cup chopped green onion
½ cup chopped tomatoes
6-8 slices of cooked bacon
Instructions
Cook Tyson® Chicken Nuggets according to package directions.
Remove from oven, allow to cool.
Chop nuggets into small, bite-size pieces.
Pour hot sauce over chopped nuggets and stir until evenly coated.
In a small bowl whip cream cheese and mayonnaise with hand mixer.
Combine Hidden Valley Ranch seasoning with cream cheese and mayonnaise mixture.
Spread ranch cream cheese mixture over tortilla. Be sure to get all the way to the edges.
Layer chicken nuggets, green onion, bacon and tomatoes until tortilla is covered.
Roll up tortilla tightly. Wrap in cellophane and allow to chill in fridge for 1-2 hours.
Remove from fridge and slice roll-up into 1 inch slices. Serve cold.
Here is a short video showing you how to put the roll-ups together
Another great thing about this recipe is that they can easily be made ahead. Simply leave out the tomato and prepare your roll-ups as shown the day before. Wrap them in cellophane and keep in the fridge. Take out of the fridge, un-wrap and slice when you're ready to serve.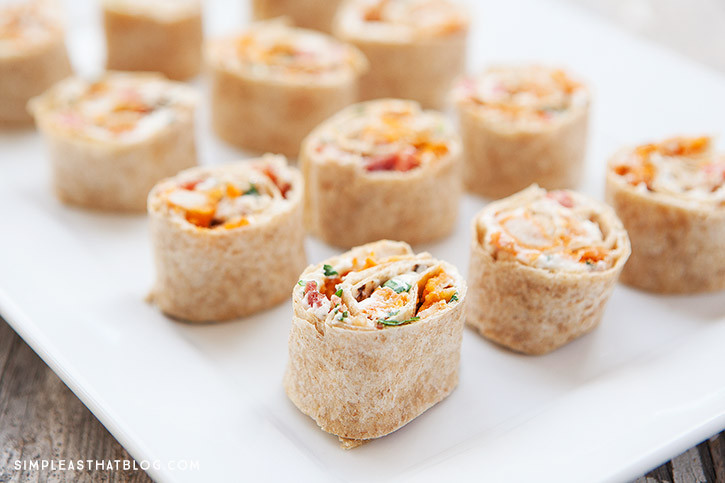 This recipe is easily adapted to suit anyone's taste. Try adding blue cheese dressing, grated cheese, peppers. The possibilities are endless and they're sure to be a hit at your game day celebrations!
If you enjoyed this simple recipe be sure to stop by  www.talkaboutdeliciousmag.com and search the #deliciousgametime hashtag for more easy and convenient game day recipes!
If you enjoyed this post you might also like….
White Chocolate Game Day Popcorn and DIY Football Snack Cups