Cute, yummy and a fun treat to make with the kids, these chocolate covered halloween pumpkin pretzels can be put together in just a few minutes time!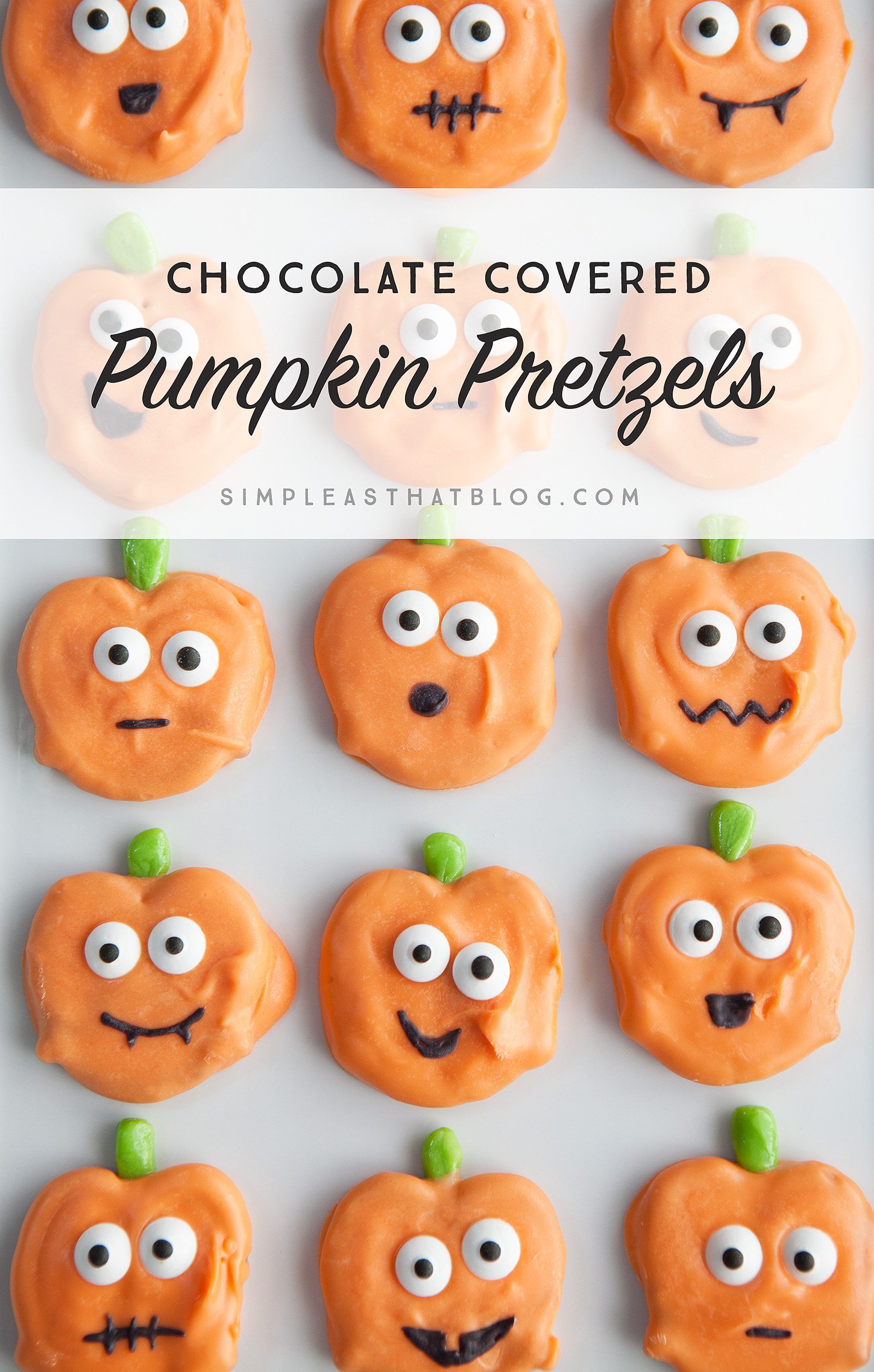 Making the holidays memorable for our kids while keeping things simple can be a delicate balance at times. These Chocolate Covered Halloween Pumpkin Pretzels are just the right amount of spooky holiday fun while still being easy to make and easy on the budget!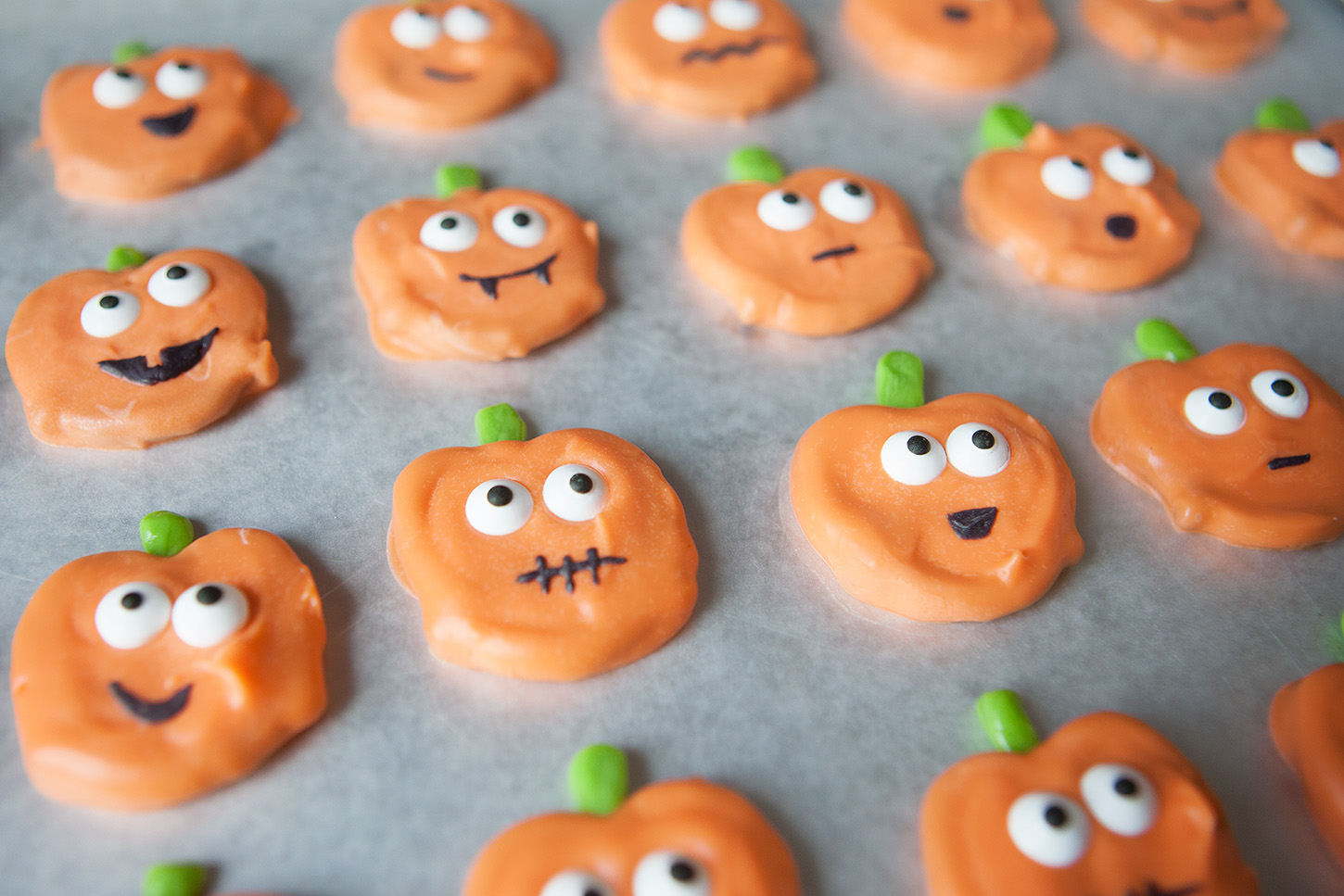 If you're looking for something you can make in bulk for a school party or for your kids friends this Halloween these little pretzel treats are just the thing!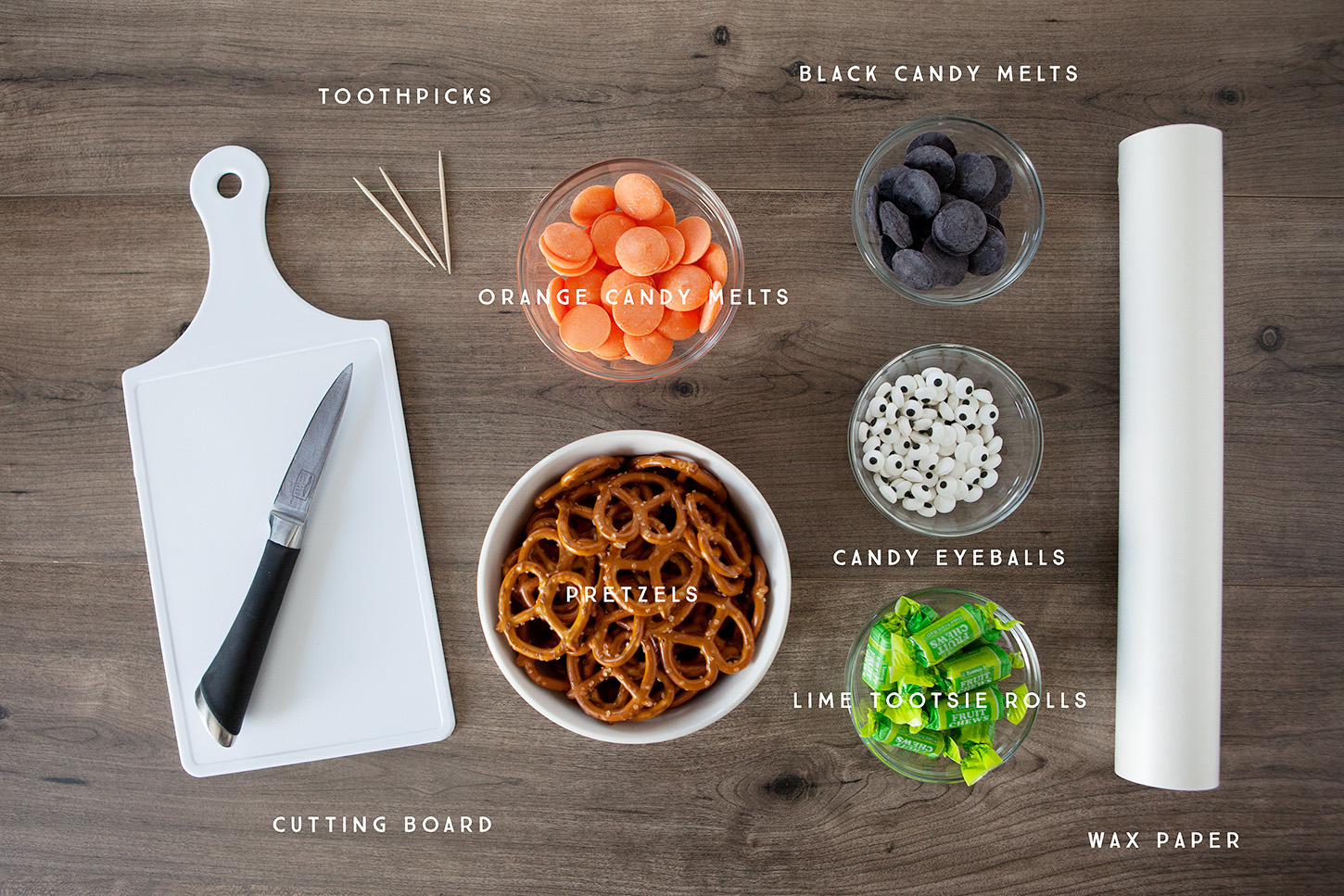 Ingredients
Orange and Black Wilton Candy Melts
Pretzel Twists
Toothpicks
Instructions
Chop lime flavored tootsie rolls into small pieces. Mold with fingers to form pumpkin stems.
Melt orange candy melts in a microwave safe bowl. Heat in 30 second intervals, stirring well in between until chocolate is completely melted.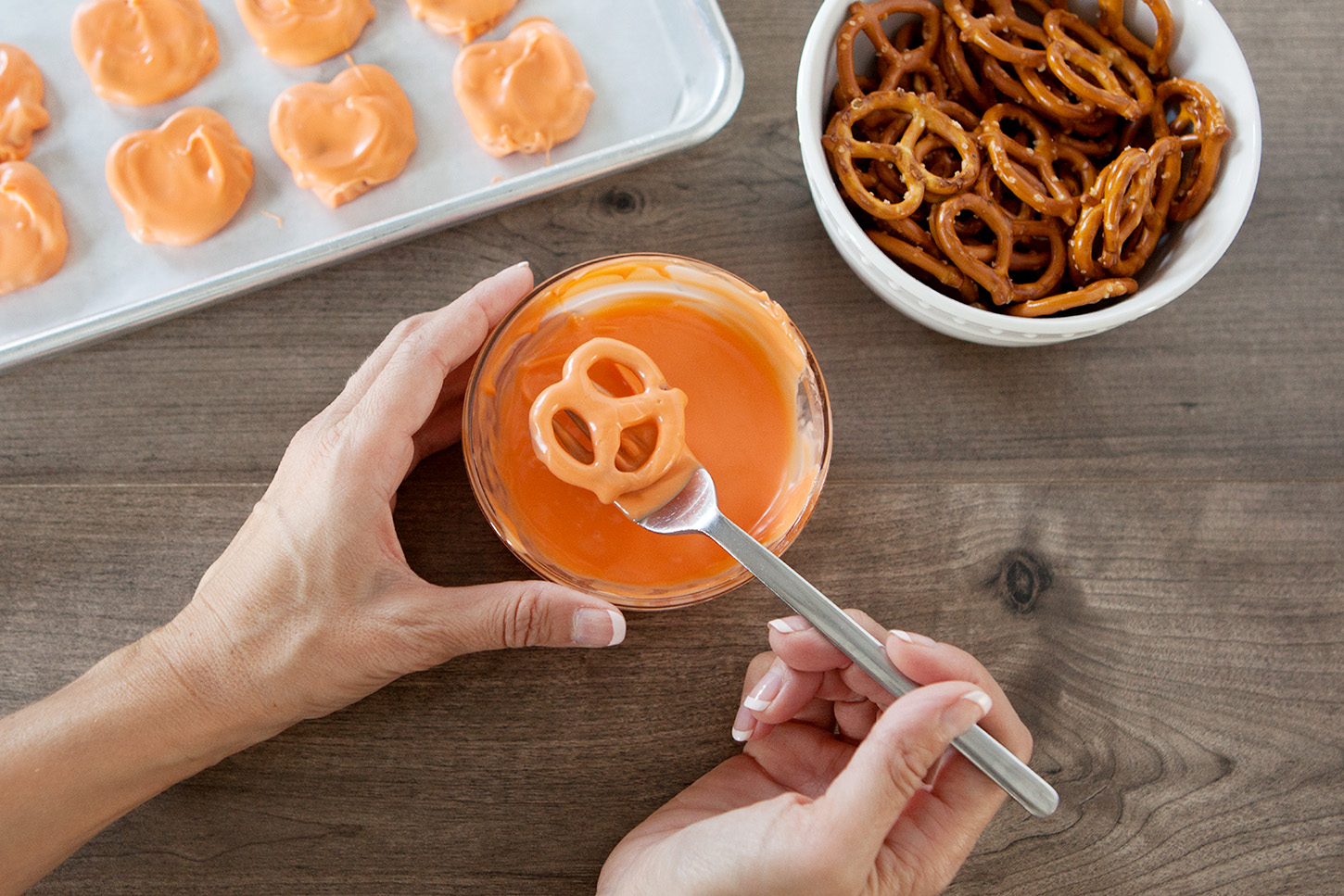 Dip pretzels in chocolate, covering generously. Place on cookie sheet lined with wax paper. Fill in entire pretzel with melted chocolate.
Add eyeballs and tootsie roll stems to each pumpkin pretzel while chocolate is still warm.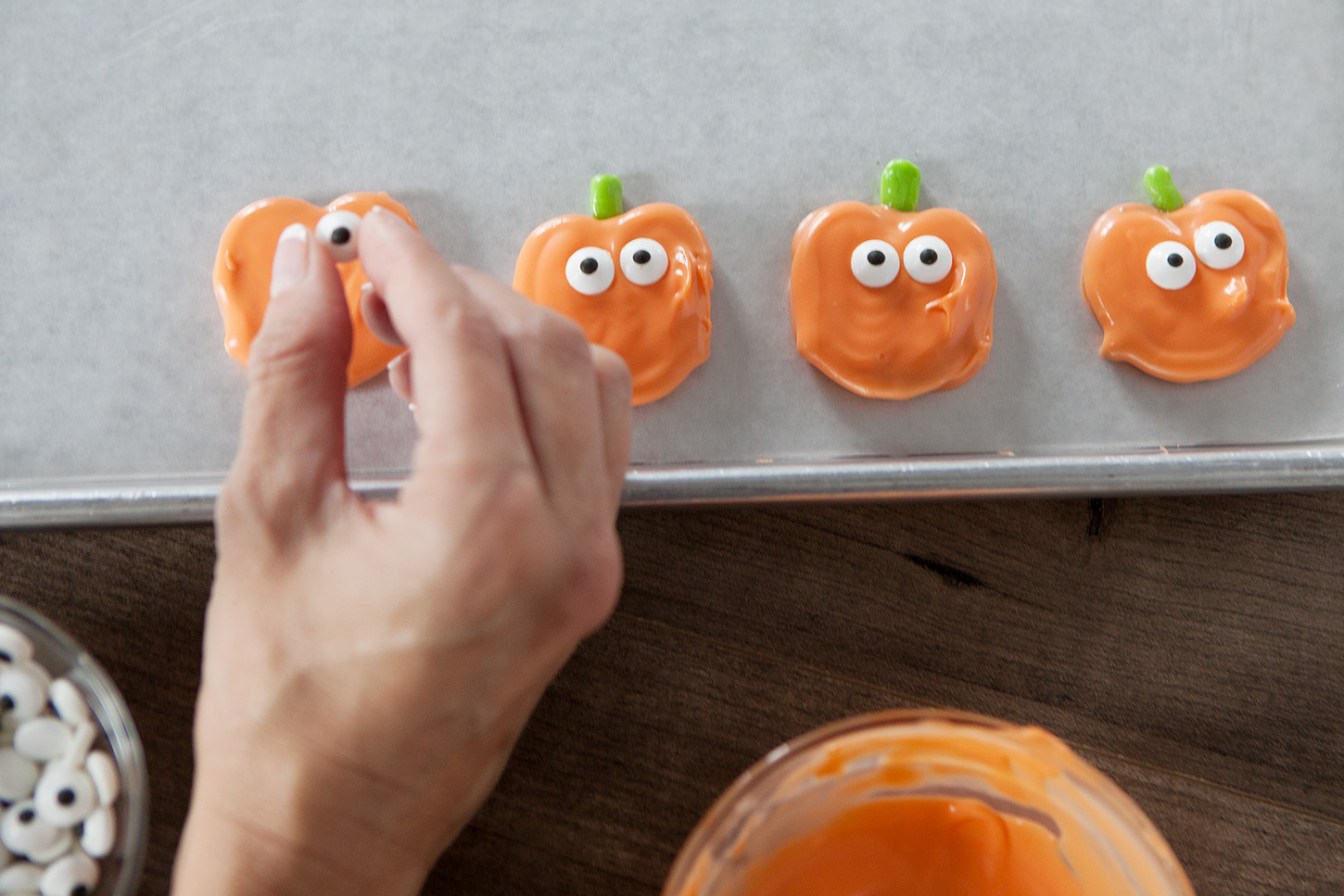 Place in refrigerator to cool. Remove when chocolate is completely hardened.
Melt black candy melts according to directions above. Using a toothpick give each of your little pumpkin pretzels a unique personality by adding silly faces. I think my favorite has to be the little vampire pumpkins we made – aren't they cute!?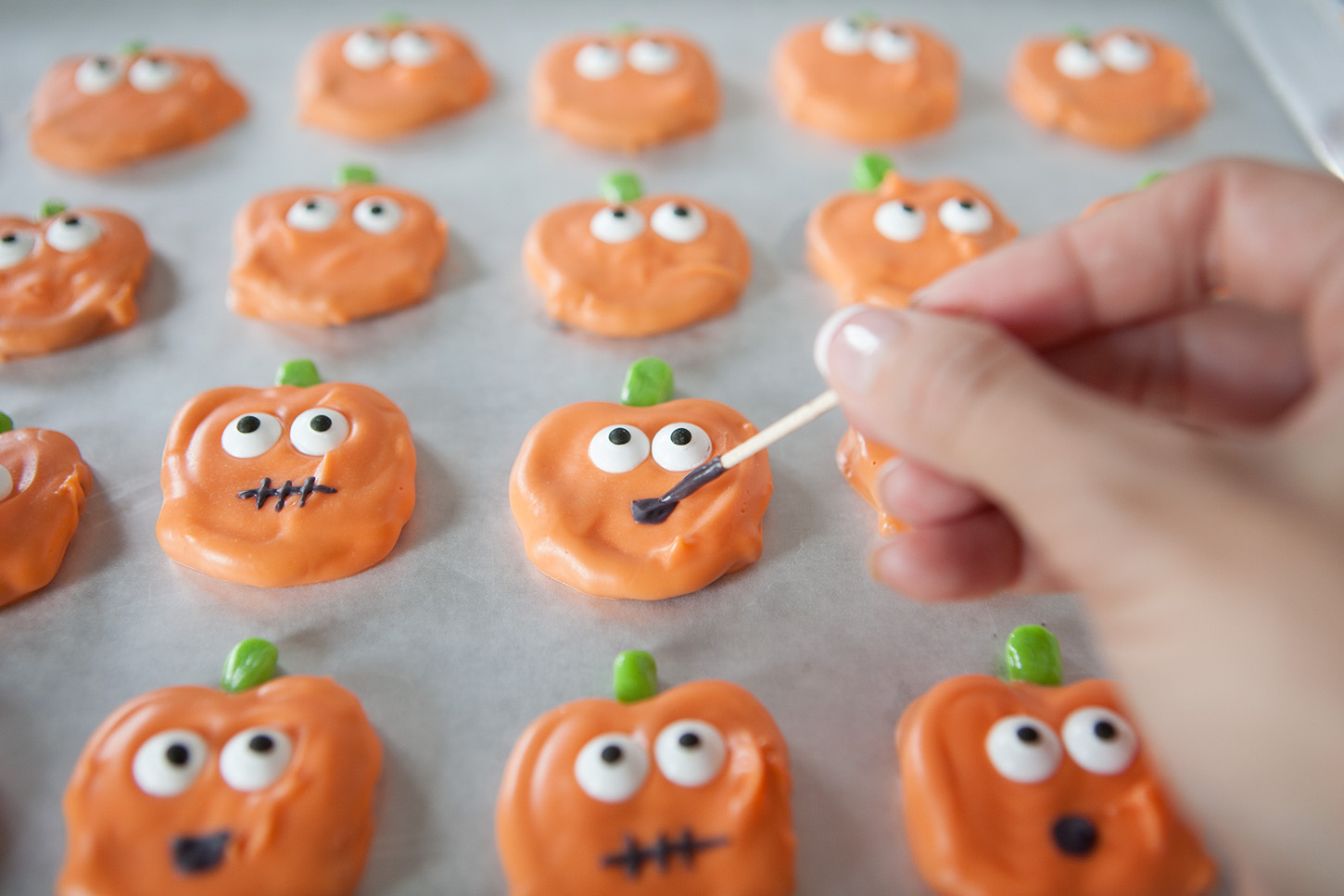 Place pretzels in refrigerator again to cool. Once the black chocolate has completely hardened, remove from refrigerator and they're ready to eat!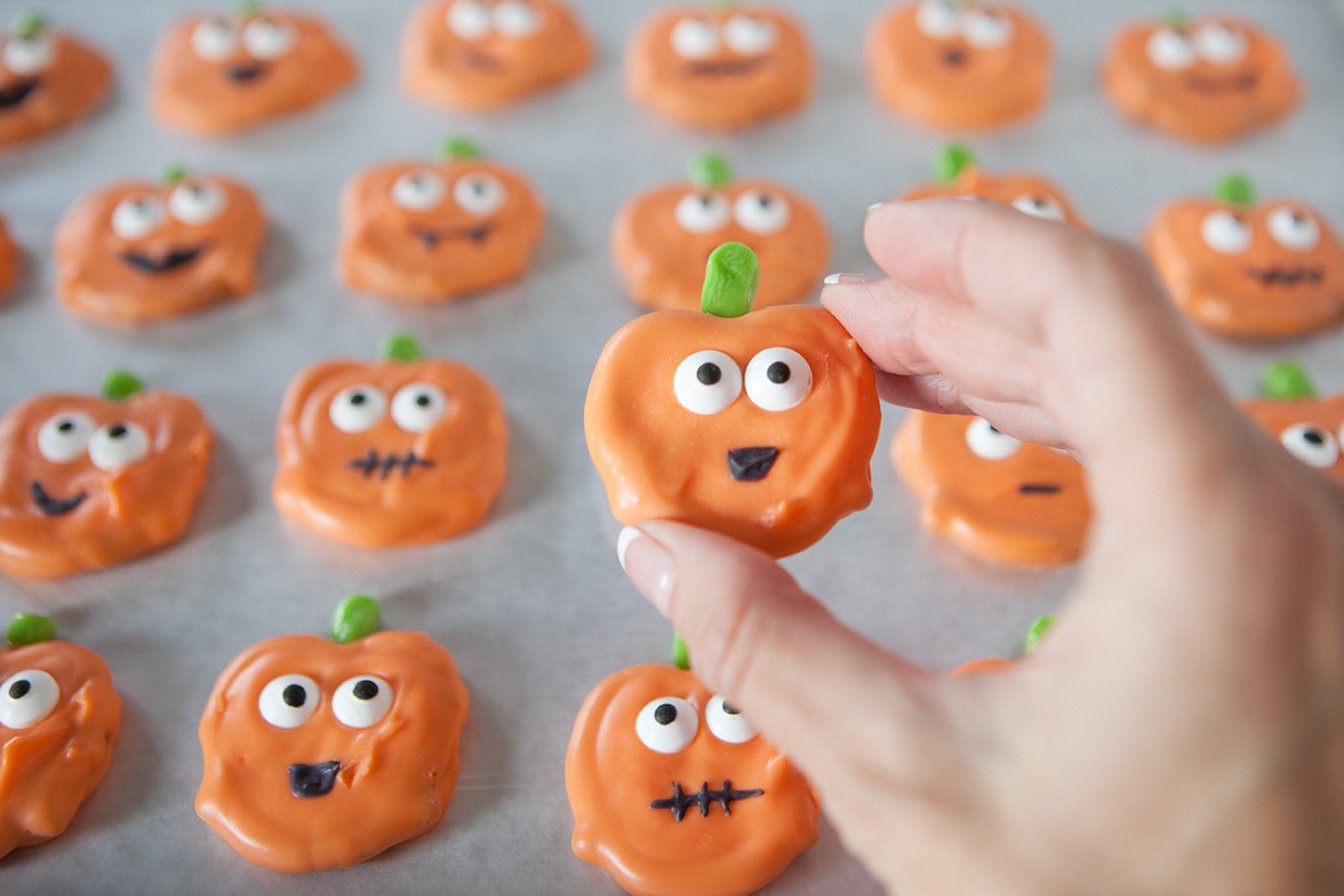 This batch of pumpkin pretzels disappeared quickly at our house and my kiddos are already asking when we can make some more!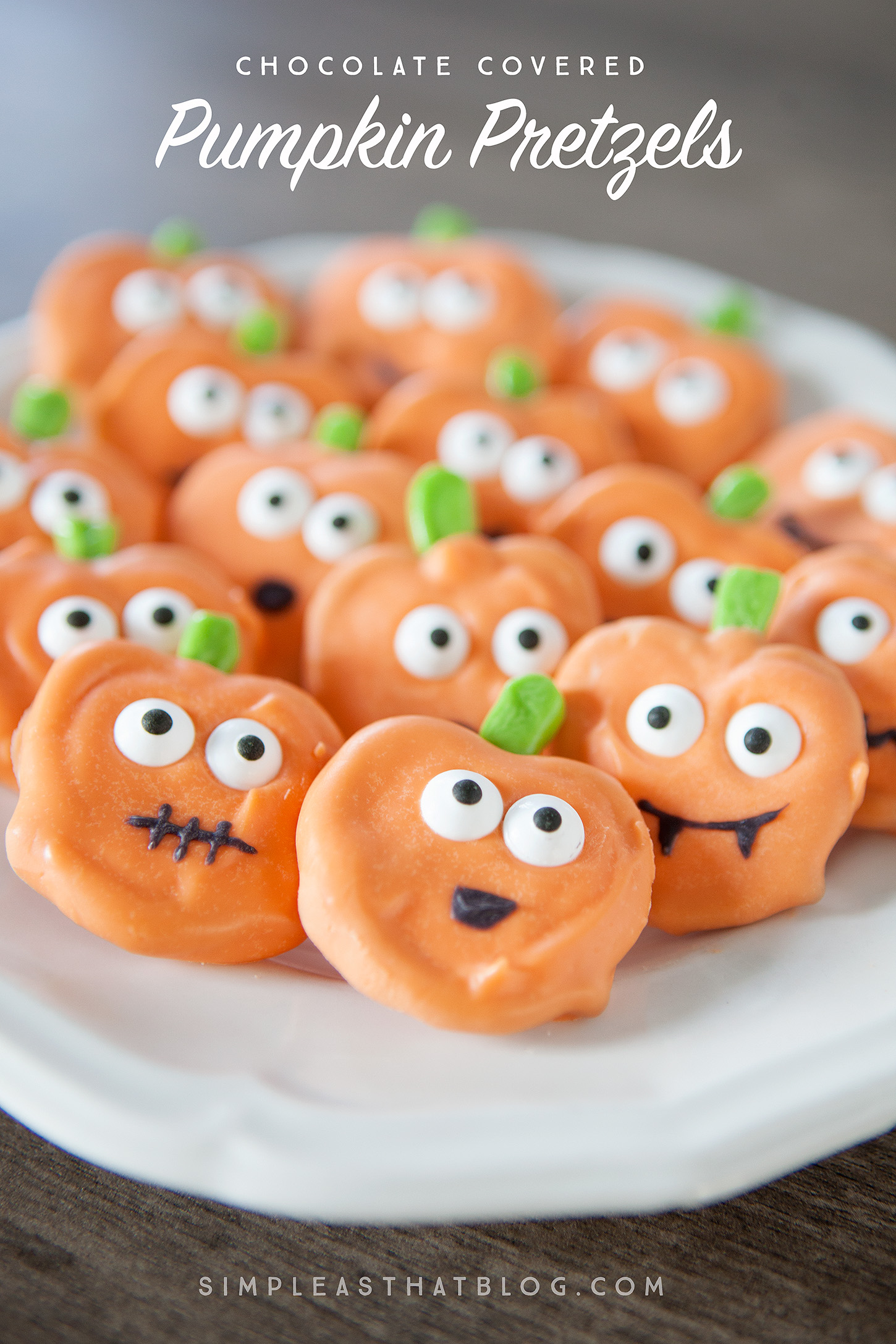 If you liked this post, more Halloween fun we thought you might enjoy!
Woodland Creature No-Carve Pumpkins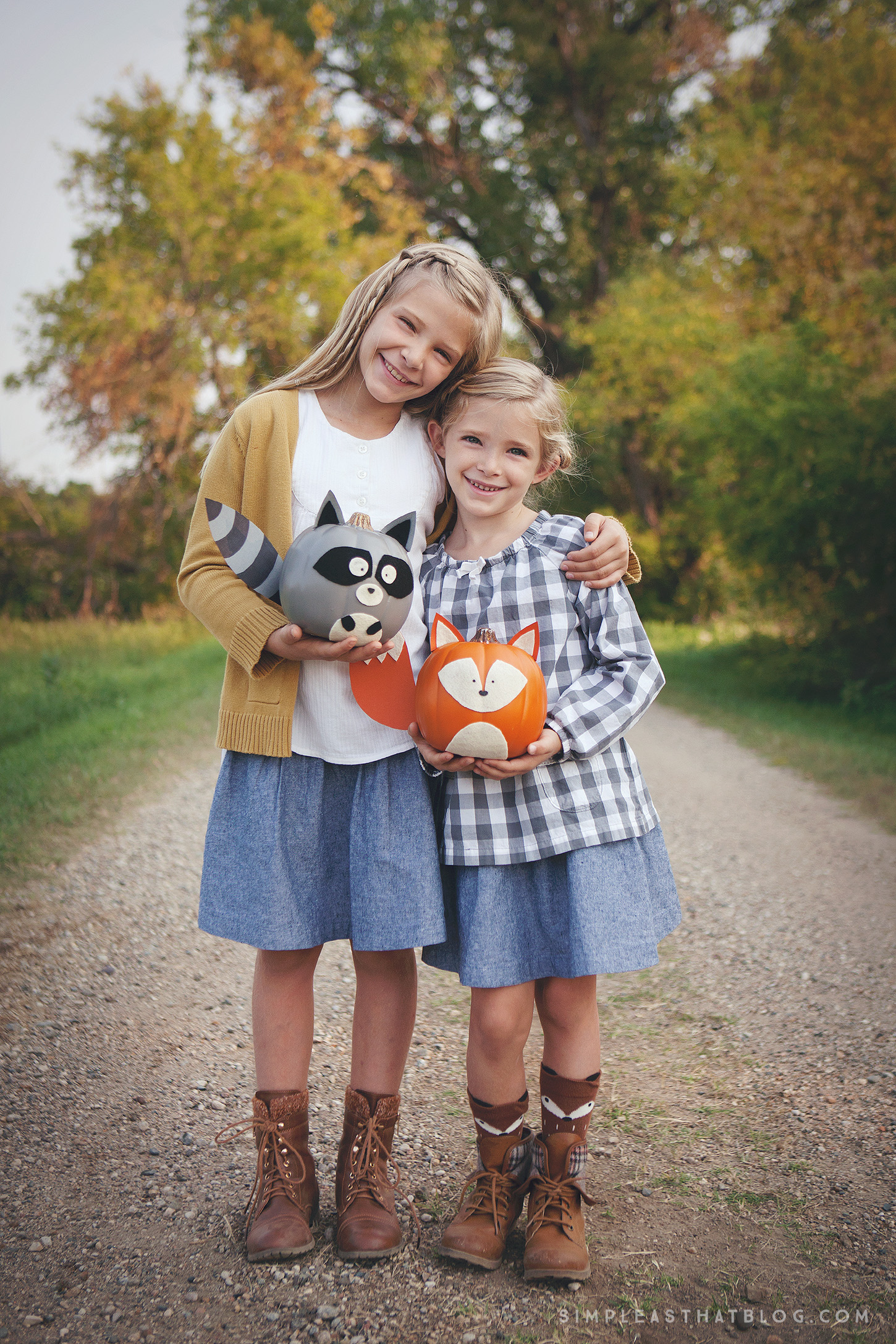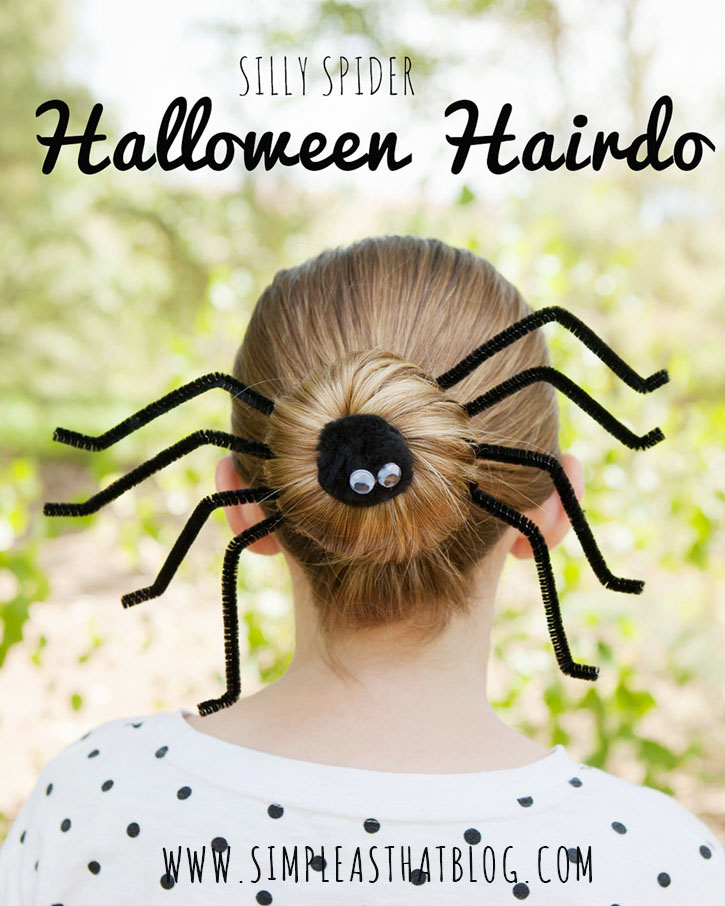 Tips for Capturing Spooky Silhouette Photos with Your Phone