Make a Cranberry Apple Stove Simmer Pot to celebrate the beginning of fall. Your house will smell of citrus and spice and all things cozy.
We have officially entered my favorite season – FALL! I cannot get enough fall. The changing leaves, the chill in the air, the pumpkin spice lattes… I love everything about fall. Fall is a very special time in New England. People come from all over the world to drive around and see our foliage. The trees are bright red, orange, and gold. It truly is stunning and a must-do once in your life.
I take my fall very seriously. As soon as the weather starts to change, I want everything in my house to be cozy and warm. I bring out the plaid blankets, pull the basket of sweatshirts to the back door (for easy grabbing when it starts to get chilly in the evenings), and want my house to smell like citrus and spice. A blog reader gave me the idea to have a simmer pot on the stove all day and I've taken her idea and run with it.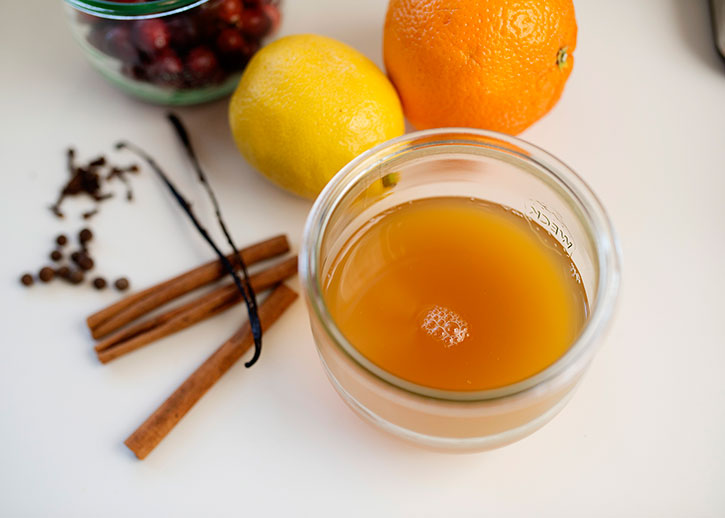 The beauty of a simmer pot (think of a bowl of fresh potpourri) is that you can use what you have on hand. I had these things in my fridge and spice cabinet, so that's what I used.
1 cup apple cider
1 cup fresh cranberries
3 cinnamon sticks
10-15 whole allspice
10-15 whole cloves
1 vanilla bean (I had this leftover from some whipped cream and it was dried out, I'm not normally this extravagant.)
peel from one lemon
peel from one orange
Feel free to add what you like to suit your tastes. You could add some essential oils, branches from a pine tree, cardamom, the possibilities are endless.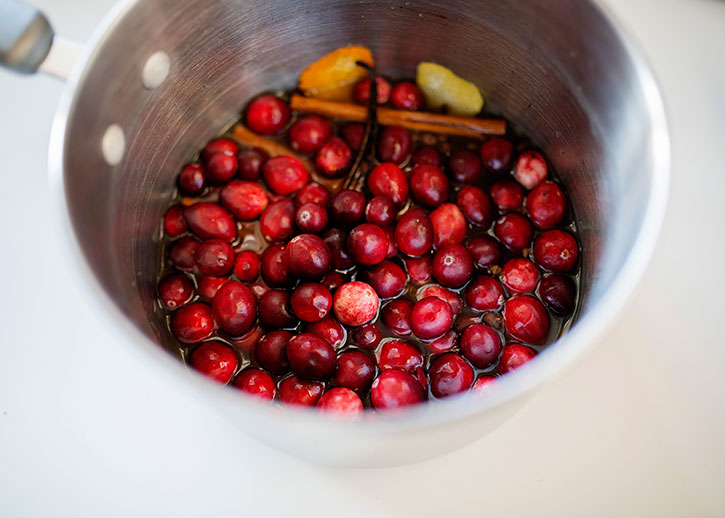 Put everything into a small to medium saucepan.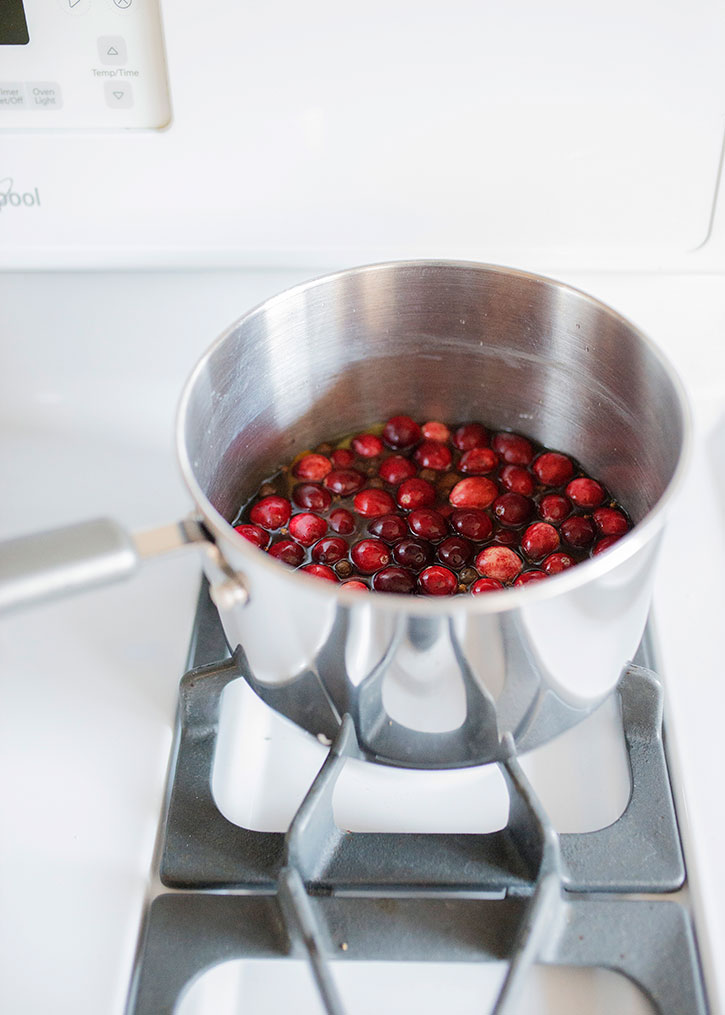 Bring to a bubble over medium heat, then reduce to the lowest flame you can.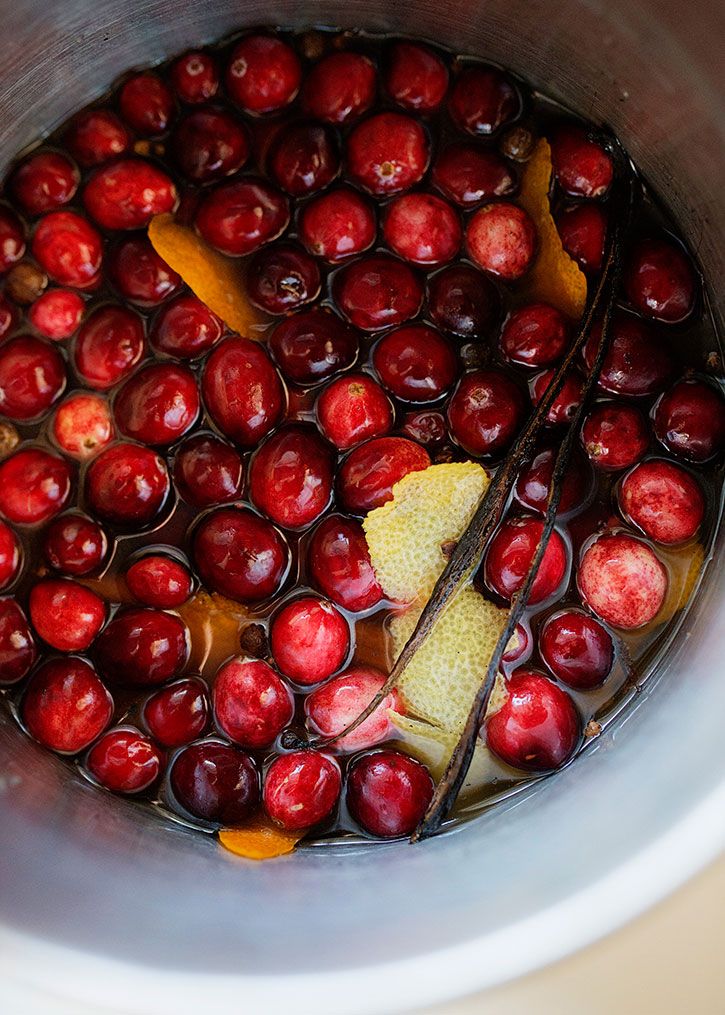 Let simmer all day. Add more water if needed. You can probably reuse this mixture for a few days until the scent is gone. I'd transfer it to a container and keep it in the fridge. Add it back to a pot and reheat.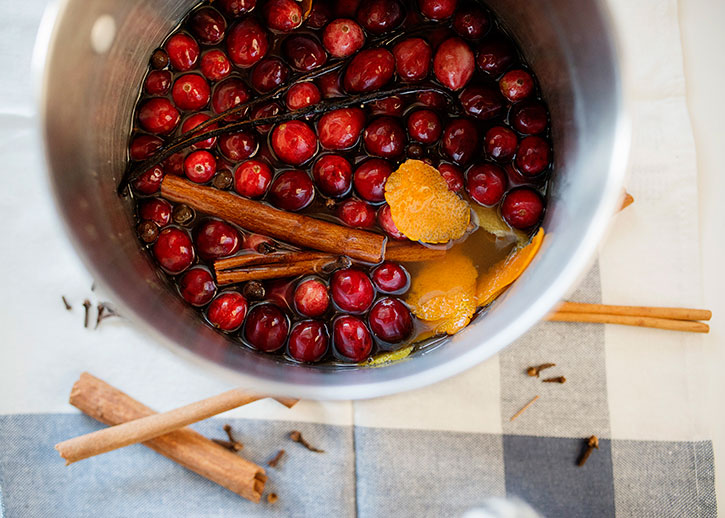 How do you like to celebrate fall?